As a city, Palo Alto is more than a century old. It was incorporated in 1894 and is named after a grand 1000-year-old redwood tree along the coast of San Francisco Creek, which is where the historical Spanish explorers settled. Moving to Palo Alto is a significant relocation step you can consider for a bright future full of opportunities, growth, and tranquil living.
It is a unique city with tree-lined streets, where business and residential areas come together harmoniously and are anchored by a bustling downtown. You could say that it is a captivating blend of historical significance and cutting-edge technological development.
If you're moving to Palo Alto, you'll be delighted to know that it is often referred to as the "Birthplace of Silicon Valley". Palo Alto is home to 69,700 residents and almost 100,000 jobs. Compared to other cities, Palo Alto operates its own services that include water, sewer, electric, gas, storm drainage and refuse, all provided at reasonable prices for its residents. Additionally, the city also manages a regional airport and provides police, fire, and emergency services.
One great thing that adds to Palo Alto's alluring nature, especially if you're the type who enjoys getting out of the house, is that it has a wide array of community amenities. For starters, it has 39 playgrounds and 36 parks that families will definitely enjoy, five community and youth centers, 41 miles of biking/walking trails for more active individuals, and excellent city libraries that offer spaces conducive to learning.
Some fun facts about the City of Palo Alto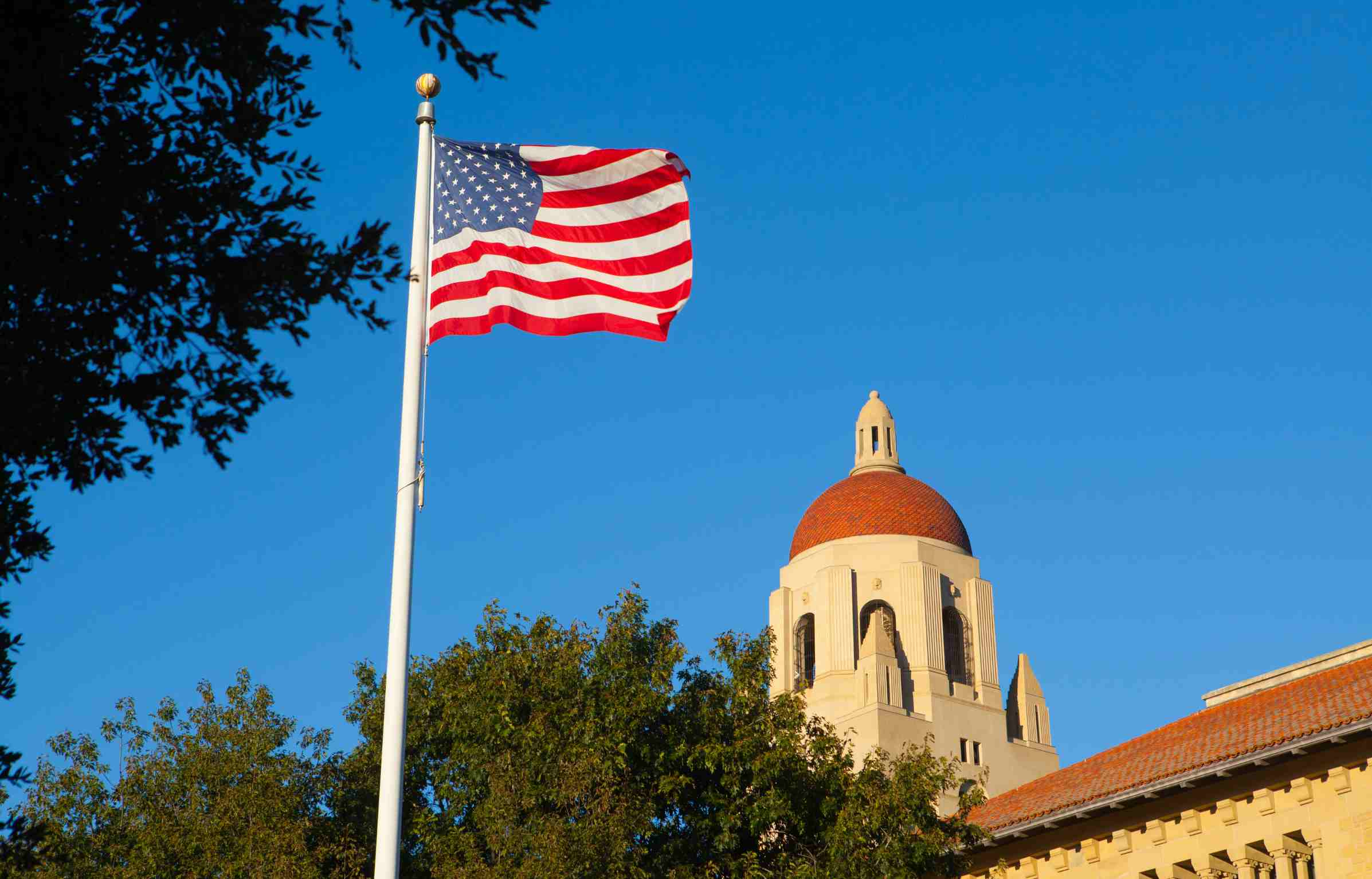 The Palo Alto translated from Spanish, means "tall tree". The city is named after a California Historical Landmark , "El Palo Alto", a tall coast redwood tree located on the banks of San Francisquito Creek

It was established by Leland Stanford, Sr when he founded Stanford University.

Tesla, Hewlett-Packard (HP), and Skype are a few of the many high-tech companies that have their headquarters in Palo Alto.

The resident population in the city is over 69,000 people.

Approximately 80% of the population have a bachelor's degree or higher.

The medium age of Palo Alto residents is 41.6 years old.

With a diverse population, more than 100 languages are spoken in the location.

The largest ethnic groups are White, Asian, and Hispanic, which are distributed among 54.9%, 32.4%, and 5.6%, respectively.

Palo Alto is an award-winning, innovative, and well-managed city famous for its youthful, fun vibe and technological prowess.

The city is known throughout the country as one of the most organized cities in the United States, with a high approval rating among its community members.

Community amenities in the city include 36 parks, 39 playgrounds, 5 community youth centers, and 5 libraries.

The Royal Danish Consulate, the only consulate in Northern California outside San Francisco, is situated here.

Within 50 miles of Palo Alto, there are 50 colleges.

The most famous of the colleges in or near Palo Alto is Stanford University, one of the top private universities in the United States and number 3 in the QS World University Rankings.
Traveling to Palo Alto and getting around the city
Getting to Palo Alto by Plane
Moving to Palo Alto has its own general aviation airport, Palo Alto Airport (PAO), which is a single-runway airport and one of the busiest in the state of California. The city can also be reached through San Francisco International Airport or San Jose International Airport. From there, visitors usually take a car or taxi toward downtown Palo Alto. There is also the option of taking the Caltrain System from nearby Caltrain stations to get to the Palo Alto Train Station.
 Getting to Palo Alto by Train
Palo Alto is easy to get to by train. It is within the regional Caltrain system transportation network and is easily accessible from the trains frequently up and down the Peninsula. By train, it is a 24 minutes train ride from San Jose and a 55-minute ride from San Francisco.
 Driving to and within Palo Alto
Driving a car to Palo Alto is convenient. The best routes to take to get to the city are Interstate 280, Highway 101, Highway 84, and Highway 92.
Foreign driver's licenses can only be used temporarily. For tourists, it will be valid for 12 months. For those working and/or studying, it shall be valid for 30 days. After that period, an American driver's license is required.
Downtown Palo Alto has parking lots and parking garages that allow you to park free for two(2) hours and three(3) hours, respectively. There are four color zones downtown: Purple, Coral, Lime, and Blue. Once the time has elapsed, drivers are required to leave their parking spots and are not allowed to re-park in those zones for the rest of the day. Those vehicles found violating this rule will be ticketed. The city also has special parking zones with different rules such as the blue zones (for those persons with disabilities), yellow zones (commercial loading), and white zones (passenger loading).
School and rush hour traffic in Palo Alto is one of the bigger concerns and frustrations in the city. With the increase in housing and job opportunities, the traffic can get quite hectic.
To save money, carpooling options in Palo Alto are also quite popular. eRideshare, Palo Alto, and Car Pool World are the most commonly used applications.
Cost of Living in Palo Alto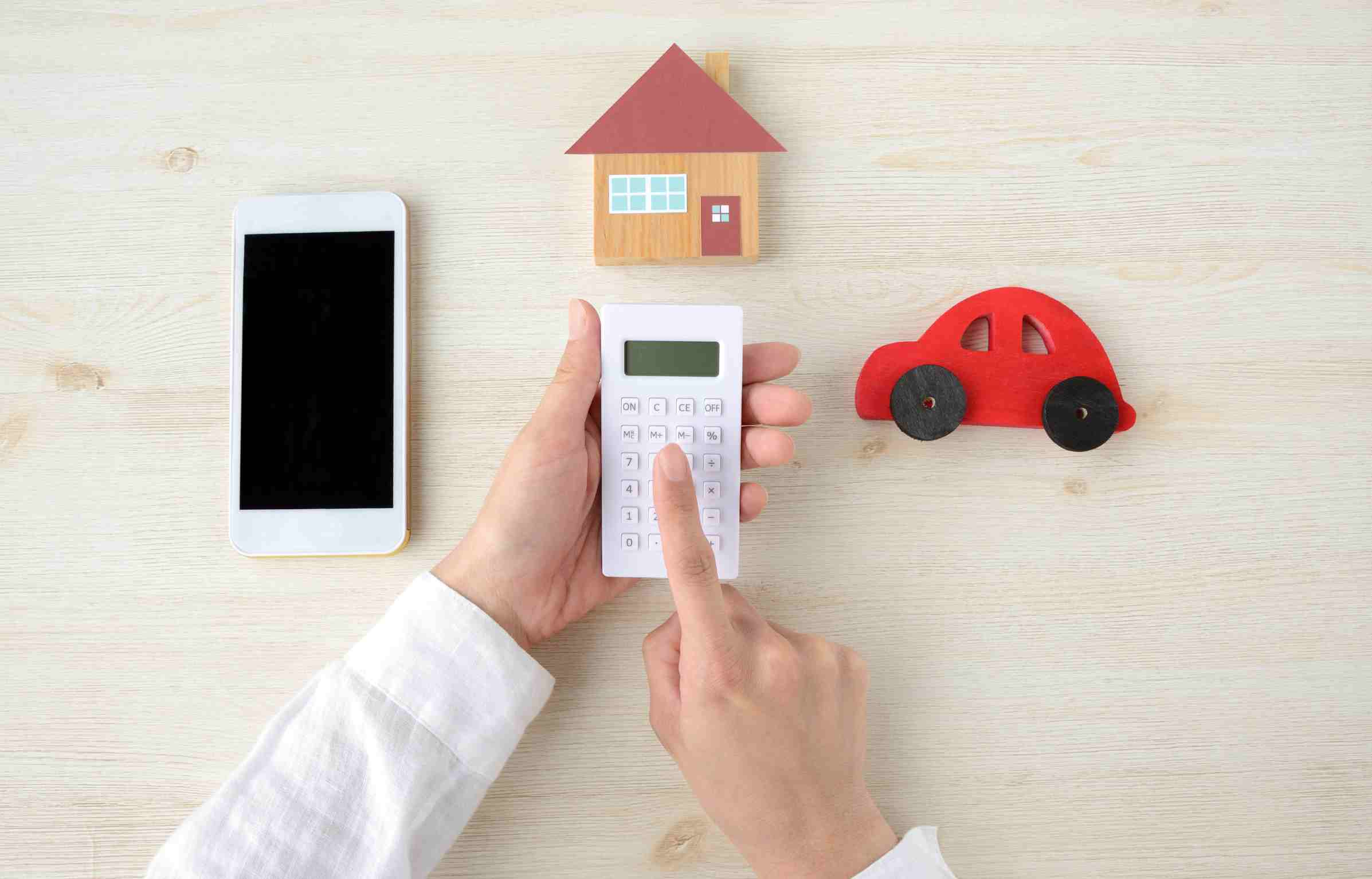 Living in this exciting techno hub does not come cheap. According to PayScale, a company that prides itself on the world's most advanced compensation platform, the cost of living in Palo Alto, California is 50% higher than the national average. This is further broken down with housing at 26%, utilities at 8%, groceries at 48%, and healthcare at 36% higher than the median cost in the country.
Here are the cost averages in Palo Alto, based on the aforementioned platform:
 Median Home Price $3,400,000

 Medium Rent $1,374/month

 Energy Bill $181,74/month

 Phone Bill $193.73/month

 Gas $3.16/gallon

 Doctors Visit $150.01

 RX Drug $597.56
Finding Apartments and Housing in Palo Alto
a. There are apartments and housing in Palo Alto suitable for every lifestyle and budget for those moving to Palo Alto. Since the temperature can get quite low and high, it is recommended to have a home with good air conditioning and heating facilities.
b. By heading over to Relo AI, a website that specializes in providing people with relocation assistance, you will be able to access all kinds of helpful tools and services, such as:
Relo AI simplifies the process of relocating so you can focus on more important things. They can help you find the right home in the right neighborhood, coordinate your move, and even provide you with concierge services
Relo AI works with lenders, mortgage brokers, and real estate agents to provide the best financing available to their clients. They provide all types of flexible financing such as conventional mortgage loans, hard money loans, cash purchases, and home equity lines of credit partnerships.
No one knows the housing market better than local real estate agents and brokers. That's why Relo AI offers services that can connect you with the right real estate agents in your area. Their agents are fully screened, have years of experience, and know their markets inside and out. This means that they'll be able to help you find what you're looking for faster than anyone else.
Relo AI uses a proprietary system that analyzes the local real estate market and generates offers on your behalf, with interest rate buy-downs, closing cost credits, agent incentives, and financial incentives for individuals to purchase homes based on their income, while also paying a commission to the agent and other perks.
To cut the long story short, Relo AI helps you buy a home, rebates your agent $500-$5,000, and pays you back for closing cost credits and up to 2% of the purchase price!
c. Living with roommates or flatmates is a good option for those who have a more modest budget. The popular sites used are Roommates.com, Roomiapp, and Kangaroom.
Rental Law: Things to Know Before you Rent

There is no rent control in Palo Alto. Therefore, unless explicitly stated in the rental agreement, there is no limit to the rental increase.

During the application process, a limit of $30/per person may be charged by the landlord for a credit check-up fee.

The landlord can legally impose limits on how many people can occupy the property. This is, of course, only applicable when the limit set is practical and reasonable.

Once you terminate your rental agreement with your landlord, he/she has the right to deduct cleaning and repairs to restore the property.
 

Rental Market
The average apartment size is 822 sq feet, and the rental cost average is $2,913. 33% of the population is living in rented households with the other 67% in owner-occupied housing. As of March 2021, the vacancy rate in Palo Alto as of March 2021 is at 2.8%.
The most expensive neighborhoods are Foothills Open Space Preserve and Palo Alto Hills Golf and Country Club which have an average rent of $3,524/ month. On the other hand, the most affordable ones are Adobe Meadow – Meadow Park and Charleston Gardens where the average monthly rent is about $2,462
Neighborhoods of Palo Alto: What's the best fit for you?
There are 36 different and unique neighborhoods in Palo Alto. Since it is one of the most expensive cities in the country, before relocating here, it Is best to decide on a practical and realistic budget before choosing where to set up your new home.
Once you've set a budget, there will be no problem finding a home in Palo Alto for you and whatever lifestyle you have.
Value for money
a. Ventura
Ventura is one of the most high-ranking, affordable neighborhoods in Palo Alto. A city with a diverse population, it's an urban location robust with coffee shops, restaurants, and several other small and local businesses to support and explore. The place is also great for those who enjoy a good walk as the neighborhood has several parks and open spaces that have hiking trails and picnic areas.
b. Barron Park
Barron Park is a quaint, relatively quiet community with a rather eclectic architectural scene. The place is a charmingly sidewalk-free neighborhood with small cottages you can rent. It is also known for a beautiful bike path residents use for a commute to Stanford research park or simply to enjoy a nice stroll with pets.
Family Friendly
a. Duveneck/St. Francis
Duveneck/St. Francis is a good place for raising kids. There are high-ranking preschool, elementary, and high schools near the area and the houses in the neighborhood have large gardens that the children or pets can enjoy. It's also very accessible to daycare centers, playgrounds, grocery stores, and other recreational facilities for both children and adults.
b. Charleston Meadows
Quite similar to Duveneck/St. Francis, Charleston Meadows is a family-friendly location in proximity to top schools and entertainment. This neighborhood is known for being a quiet space, with wide streets and lots of greenery.
Young Professionals
a. Professorville
Professorville is a historic district in Palo Alto, well-recognized for having houses that were built by Stanford professors. Approximately 51% of the population here have earned a Master's degree or higher. With good commute routes and facilities for health and fitness as well as a lively nightlife filled with bars and cafes, the sparse suburban neighborhood is a stellar choice for young professionals and their lifestyles.
b. University South
This neighborhood has a population mix of young professionals and retirees along with its already culturally diverse people. It's a great spot for the up-and-coming workforce as it has top-ranking public schools for those still studying and good, efficient facilities for those who need to commute to work. The place has a dense urban feel that bustling with restaurants, coffee shops, and outdoor parks.
Palo Alto Community Services
There are various community services committed to improving the quality of life for the residents of Palo Alto. Listed below are a few examples:
The Recreation Division of Community Services in Palo Alto offers different programs for all age groups in the community. From adult fitness classes to special interest classes such as Tango, Barre, and Broadway singing, this organization has anything for any age.
That said, the Recreation Division gears its goals greatly toward the well-being of the youth. With several facilities such as the Lucie Stern Community Center, the Mitchell Park Community Center, and the Rinconada Pool at the organization's disposal, they regularly coordinate leadership programs, athletics events, and summer camps. Through these projects, the children and young adults in Palo Alto are given many opportunities to join development programs and be active members of the community.  
The Arts and Sciences Division oversees the Palo Alto Art Center, the Palo Alto Children's Theatre, the Cubberley Artist Studio Program, the Junior Museum and Zoo, and the Public Art Program.
This division, supported by the Palo Alto Art Center Foundation, ensures that the people in the Palo Alto community are given spaces to engage with art through free-admission exhibitions, art classes, theatrical productions, performing arts education, studio space rentals, and the commissioning of artists to make memorable, public artworks.
The Office of Human Services aims to enhance and maintain a good quality of life for the residents in the community. Aside from resources for childcare and family, this division even offers Human Resource Grants and offers assistance with concerns regarding landlords and/or tenants.
Transportation in Palo Alto
If you prefer not to live in the city of Palo Alto itself, living in nearby suburbs is a viable choice, especially since commuting to Palo Alto is incredibly convenient using the Caltrain. The best choices for suburbs near Palo Alto are Millbrae, Redwood City, and Sunnyvale. Within Palo Alto, the modes of transportation frequented are the free Stanford Marguerite Shuttle bus service, the Santa Clara Valley Transportation Authority Buses, local taxis, rideshare companies, and a well-thought-out system for bike transit and for pedestrians.
 Stanford Marguerite Shuttle Bus Service
This free bus service operates on several routes that lead to downtown Palo Alto. The buses, which are a good mix of traditional, hybrid, and electric buses, bring the passengers to all the key stops in Palo Alto such as the Palo Alto Transit Center, the VA Palo Alto Hospital, the Stanford Shopping Centers, the Stanford Linear Accelerator (SLAC), the San Antonio shopping districts and the El Camino corridor. It was primarily meant to help students and faculty get to and from Stanford University, but it is also available for the general public to use. Please note, however, that some of the shuttles are only operational during weekdays and during the academic year.
 Santa Clara Valley Transportation Authority Buses (VTA)
VTA Buses operate within Palo Alto. There are VTA buses that allow residents and tourists to go around the city itself and VTA regional connect the city to other parts of Santa Clara county. It is an organized set of routes, which include specialized routes. The VTA buses offer special bus routes for students, those planning to visit Levi's Stadium or those who work within Stanford Industrial Park as well as Moffet Industrial Park.
There are several notable local taxi companies in Palo Alto. Some of the companies offer trips from Palo Alto to any Bay Area Airport and others to any point in Santa Clara county. Many of the companies are quite modernized and bookings can be made through phone calls or through a website. It is an efficient, reliable way to get to where you want to go. Three good taxi options to look at are listed below:
a. Yellow Smart Cab ((650) 966-6000)
b. Palo Alto Taxi Cab ((650) 839-1234)
c. Yellow Cab Mountain View (650) 799-2614
Companies such as the popular Uber and Lyft are available in Palo Alto. Quick and easy to use, these applications allow ease of travel around the city.
 Bike and Pedestrian Routes
Palo Alto has been awarded a Gold-Level Bicycle Friendly Community and is known as one of the most pedestrian and bike-friendly cities in the country. Having adopted the Palo Alto Bicycle & Pedestrian Transportation plan in 2021, the city has created a space that has organized, efficient infrastructure that ensures a safe and convenient bike commute. The city has even set up a Safe Routes to School website to make sure the students are informed of the best ways to get to school, as 50% of Palo Alto public school students use their bikes for their regular commute. Biking is a common recreational pastime and many in the community leisurely bike along with the premises for their dose of physical activity.  
Pedestrians have no problem getting around the city. Aside from beautiful infrastructure, well-maintained streets, and a cool vibe, establishments such as grocery stores, coffee shops, and restaurants are easily a walk away.
The weather in Palo Alto
While it isn't exactly the most exciting thing to plan for while you are preparing to relocate to a new place, you are definitely going to want to know a little bit more about the average weather in Palo Alto so you can better plan your move.
Average weather
Summers are long and mostly clear in Palo Alto, though they can be arid and warm and winters are typically short, wet, cold, and partly cloudy. Throughout the course of the year, the temperature ranges from a comfortable and cool 44°F to a relatively hot 77°F. It's important to note, however, that there are rare instances when the weather drops below 36°F or rises above 87°F, so it's best to be prepared.
Temperature
The warm season typically lasts from June 06 to October 16 in Palo Alto. This averages to about 4.3 months. During the warm season, the average daily high temperature can rise above 73°F. The hottest day usually falls on September 11, with an average temperature high of 77°F and a low of 59°F.
The cool season, on the other hand, lasts from November 29 to February 10. This is an average of about 2.4 months in a year. The average daily high temperature usually stays below 61°F. The coldest day of the year is December 31, with average lows of about 44°F and highs of 57°F.
Rainfall
Palo Alto has a rainy period that lasts about 7.3 months out of the year. It typically lasts from October 04 to May 13. It has an accumulated rainfall of 0.5 inches over a sliding 31-day period.
Most of the rain falls over the 31-day period centered around February 15. The average total accumulation of rainfall during this period is about 3.7 inches.
The rainless period lasts about 4.7 months. This typically lasts from May 13 and ends on October 04, with an average total accumulation of 0.0 inches. 
Walkability, bike-ability, and transportation in Palo Alto
Palo Alto is often considered one of the most educated and expensive cities in the country. It boasts a diverse community of about 64,000 residents and has a charming way of bridging the gap between history and modern technology.
Most of the tree-lined neighborhoods in Palo Alto are excellent places to go for a walk. University Avenue, for instance, runs through the walkable district that is downtown, Palo Alto. It is lined with casual and upscale restaurants, well-known chain stores, and independent boutiques.
If you are into long, meditative walks, here are a few places that you'll definitely want to check out:
The paved 6.0-kilometer looping trail is heavily trafficked and offers scenic views of the Bay Area. The trail is accessible the entire year and is primarily frequented by walkers and runners.
 Monte Bello Open Space Preserve
The Montebello Open Space Preserve is a 3,133-acre open space preserve located in the Santa Cruz Mountains near Palo Alto. Italian for "Beautiful Mountain", the place is full of dense creekside forests, rolling grasslands, and breathtaking vistas. It is also rich in wildlife and ecosystem diversity. Being surrounded by other open space preserves and parks allows for multiple trip options. 
After departing from the parking lot in Byxbee Park, the trail runs along Adobe Creek. Matadero Creek, Charleston Slough, and the Mayfield Slough. This makes it a great place to see a vast assortment of waterfowl throughout the year.
A great place for the academically minded
Palo Alto is also home to Stanford University which, according to the 2022 edition of the QS Global World Rankings, is tied only with Cambridge University as the third-best in the world (behind only the University of Oxford and Massachusetts Institute of Technology).
Considering Palo Alto is renowned for being the global center of technology, perhaps it's not a coincidence that a quick Google search reveals the most popular majors at Stanford University include Engineering, Computer, and Information Sciences and Support Services, Multi/Interdisciplinary Studies, Social Sciences, Mathematics, Statistics, and Chemical Engineering to name a few.
While technically not part of the ivy league, Stanford University is often compared to schools such as Harvard, Yale, and Princeton, among others.
Top-rated schools, colleges, and institutes in Palo Alto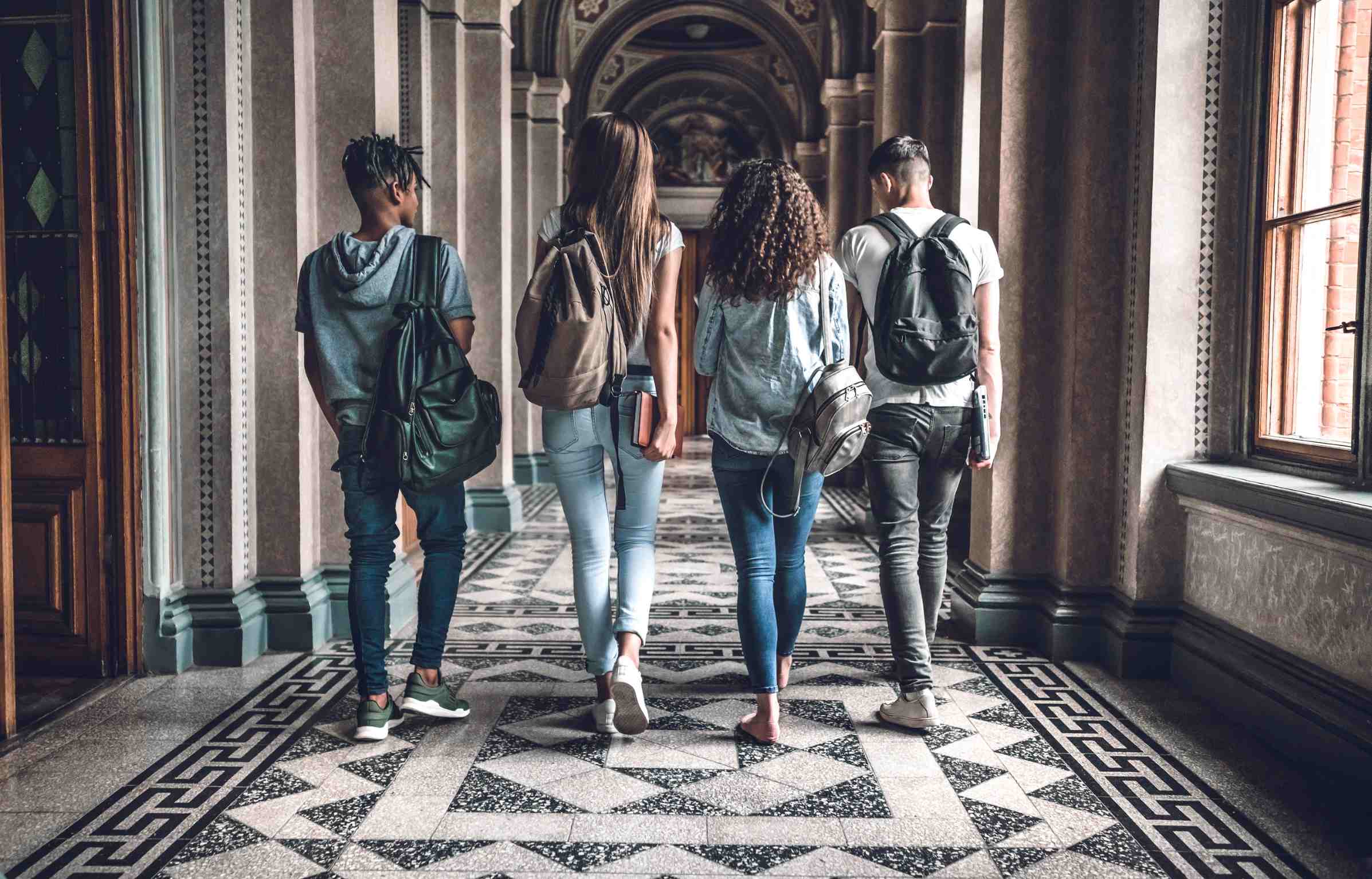 Palo alto also has a top-ranked top-ranked public school system. Here is a list of reputable and historical universities, colleges, and institutes that can be found in Palo Alto:
Founded in 1885 by then California senator Leland Stanford and his wife, Jane, Stanford University is rich with history and is known for its numerous contributions to the fields of science and technology. Most of Stanford is on an 8,110 acre campus (12.8 square miles), which is definitely one of the most beautiful in the country, as well as one of the largest.
One of the best things about Stanford, besides its breathtaking campus, is its positive atmosphere conducive to learning. Moving to Palo Alto adds to the experience, as the city's vibrant community enriches the intellectual atmosphere. While Stanford's quarter system makes for a brisk pace, it offers a healthy challenge that keeps students sharp and motivated, with the Palo Alto environment further contributing to a well-rounded educational experience.
Founded in 1975 as an independent professional school then known as the Pacific Graduate School of Psychology (PGSP), it was incorporated as Palo Alto University in 2009. It was first accredited by the Western Association of Schools and Colleges in 1986 and has impressively maintained its accreditation since then.
As a school that is currently at the forefront in the fields of psychology and counseling in Northern California, it is committed to advancing professional opportunities, practical knowledge, and societal progress in social and behavioral sciences.
Menlo College is a small, private residential college in the center of Silicon Valley. It's conveniently located just outside the city of San Francisco and offers degrees in psychology and in business.
Consistently ranked as one of the best colleges in the western world according to the nationally renowned education company, The Princeton Review, Menlo College has even earned an AACSB accreditation (Association to Advance Collegiate Schools in Business), which is given to just less than five percent of business schools globally.
 Carnegie Mellon University
How many colleges can claim that they are in partnership with NASA? Carnegie Mellon University certainly can.
Since as early as 1999, Carnegie Mellon has been in collaboration with NASA and various companies located in the Bay area for the purpose of establishing educational programs, providing special work opportunities to students, and establishing connections with the many alumni who are residing in the area.
In September of 2002, the Carnegie Mellon University campus was established in Silicon Valley. Since then, it has been widely known for being at the forefront of engineering and computer science research and education.
Founded in 1975 as the institute of transpersonal psychology, its name was changed to Sofia University in 2012 following its transition from an institute to a university. Along with the rebranding, there was also a change in the academic profile. The university now offers both undergraduate and graduate programs.
As of this day, the University consists of four schools – the School of Technology and Engineering, the Institute of Transpersonal Psychology, the School of Transformative Education, and the School of Business. They've also incorporated into their programs studies in computer science, including human-computer interaction, artificial intelligence, and big data and software design.
Founded in January of 1957 on a sizable plot of land measuring 122 acres, Foothill College is a public community college located in Los Altos Hills, California, which is considered to be an upmarket area. 
Foothill College has been rated the number one community college in California and is considered to be one of the most picturesque and successful community colleges in the United States. Popular Majors include Humanities, Liberal Arts, Business, and Psychology.
 Stanford Center for Academic Medicine
As part of a multibillion-dollar effort to expand and modernize the campus, the Stanford Center for Academic Medicine is the most recent structure to be completed as part of the overall rebuilding of the Stanford Hospital/Packard Children's Hospital.
Completed in 2020, the Stanford Center for Academic Medicine is a 170,000-square-foot structure that includes underground parking, a cafe, and even a state-of-the-art fitness center. The meticulously designed landscapes, geometric forms, and glass structures all blend together nicely with the Eucalyptus grove in the area.
Additionally, the Stanford Center for Academic Medicine is close to public attractions, such as the Cantor Art Museum and the Arizona Cactus Garden.
 Stanford Graduate School of Business
The Stanford Graduate School of Business (GSB) was established in 1925 as a west coast alternative to business schools located on the east coast. Since then, Stanford GSB has established itself as one of the few global leaders in management education.
The school continued to make improvements to its curriculum throughout the years and is now at the forefront of management education. It is also known for its revolutionary research and educational programs designed to produce intuitive, ethical global leaders.
The company was founded in 2009 by Adeo Ressi and Jonathan Greechan. The idea was first conceptualized during their time operating TheFunded.com, which is an online community of CEO's, founders, and entrepreneurs that was established to rate and review seed investors and venture capitalists, as well as strategies on how to grow a startup business.
More than just regular classes, the four-month program offered by the Founder Institute is taught by mentors with extensive experience as startup founders as well as successful CEOs.
Having helped more than 5,000 companies in over 200 cities across six continents, the Founder Institute is globally recognized as the world's largest pre-seed startup accelerator.
QuestBridge was founded in 1994 as a national nonprofit for the purpose of connecting the country's most outstanding, low-income youth with the best colleges and opportunities.
The aim of QuestBridge is to increase the number of exceptional low-income students currently attending the top colleges in the nation as well as to provide them with support and to help them achieve success in their respective careers and communities.
The scholarships provided by QuestBridge cover the full cost of attendance for each college including tuition, books and supplies, room and board, and even travel expenses.
Libraries in Palo Alto
Moving to Palo Alto offers not only the advantage of proximity to top-rated academic institutions but also access to an array of exceptional libraries with extensive, carefully curated collections. For anyone with an affinity for books, research, or a quiet space to study, these libraries are invaluable resources. Below is a short list of libraries in Palo Alto that you'll definitely want to visit:
The Rinconada library is located across from the Palo Alto Art Center (which you may also want to visit, by the way). Other than its regular collection, the library is also home to the Local Interest Collection, which has its own store of digital and print media containing historic Palo Alto newspapers and locally created unique content, such as books by local authors, photographs, writings, and documents, separate from that of the libraries.
The Children's Library, originally designed by well-known Palo Alto architect Birge Clark, was first opened to the public in 1940. It is the earliest example of a freestanding library in the United States intended solely for children.
The Children's Library of Palo Alto serves all children up to the 5th grade in an open garden setting. And, because this is Silicon Valley, computers are also available for children ages 11 and under.
The Menlo Park Main Library has a colorful history. The library has operated in a school, City Hall, a hotel, a restaurant, and even a bungalow before finally settling down in the Civic Center. Very early in the 20th century, 1916 to be precise, a branch library was opened in the Central School on El Camino Real (Spanish for "The Royal Road) in Menlo Park. Back then, it contained no more than 50 books.
Historically, the Menlo Park Main Library's location is quite significant to the fields of science and technology (as are most places in Palo Alto). It is where Thomas Edison, who garnered the nickname "the wizard of Menlo Park" for his groundbreaking inventions, set up his home and research laboratory.
Fun fact:
Christie Street, also located in Menlo Park, was one of the first streets in the world to use electric-powered lamps for illumination. 
Mitchell Park Library has been open to the public since 1958, which was only a few years after the armed conflict in Korea.
The library is about 41,000 square feet and has, relatively recently, become a part of a new 56,000 square foot library joint library and community center facility.
When the now prestigious Stanford University opened in October of 1981, it was located in Building one of the Inner Quadrangle and had a modest collection of books. The library was able to acquire more volumes and managed to amass more than double its collection after only the first year. It now still continues to grow by about 5,500 volumes annually. 
The Cecil H Green Library is also known for having an extensive Humanities and Social sciences collection. The David Rumsey Map Center has a robust catalog of rare 16th through 21st of North and South America, as well as the Maps of the World. At present, they have a staggering collection of 150,000 maps.
The library also has the longest business hours of any of those located on campus and is a well-known research destination for students and scholars of every discipline.
 Palo Alto City Library – Downtown Branch
Located at 270 Forest Avenue, between Ramona and Bryant streets, just walking distance from the Waverly & Homer and the Hamilton & Ramona bus stops, is the downtown branch of the Palo Alto City Library. The Palo Alto Caltrain Station is also nearby, making it very accessible.
Conveniently, there is an extensive variety of restaurants just around the area. From Italian to Caribbean food, you're sure to find something that you'll enjoy. You'll also find several bars and cafes in the vicinity.
 Terman Engineering Library
Named after Professor Frederick Terman, who is widely credited as being the father of Silicon Valley due to his mentorship of students and the creation of Stanford Industrial Park in 1951, The Terman Engineering is located at Stanford University.
In addition to the Terman Engineering Library becoming home to the computer science book collection in support of that curriculum, it also houses the last decade or so of print material. To this day, it continues to improve its already impressive collection with ongoing print purchases.
 J. Henry Meyer Memorial Library
Another library that can be found within the Stanford University Premises, the J. Henry Memorial Library was built in memory of a California banker.
In 1911, he donated funds for the purpose of building Stanford's Lane Medical Library. He further enriched the library's collection in 1916 by granting them funding that gave Stanford University the means to collect rare and important Western historical manuscripts.
 Hua Kuang Chinese Reading Room
Dedicated to the purpose of propagating Chinese culture among the Chinese communities, Ernest H. Ernest, a specialist in Chemical Engineering, together with Grace Hung, started Hua Kuang Chinese Reading Room in October of 1981 as a non-profit organization.
They started with their personal collection of 1,600 books in an effort to share the knowledge of Chinese culture, literature, and history with the general public.
Currently, the Hua Kuang Chinese Reading Room has over 15,000 volumes of Chinese books, covering a myriad of subjects including history, art, health, education, biography, literature, sports, science, and even martial arts.
In 1908, when Stanford University took over Cooper Medical College, Lane Medical Library was the largest of its kind west of Chicago.
According to its official webpage, Its mission is to accelerate scientific discovery, clinical care, medical education, and humanities through teaching, collaboration, and delivery of biomedical and historical resources.
Today, Lane Medical Library is a cutting-edge medical library within Stanford's own Medical Student Education group.
Things to do in Palo Alto
Malls and Shopping Centers
The following are just some of the malls and shopping centers that are frequented by the local residents when they want to unwind and have a little fun:
Stanford Shopping Center is located inside the campus of Stanford University. It is an upscale shopping mall that is open-air. The center covers a wide space. Aside from that includes four department stores – Macy's, Bloomingdales, Neiman Marcus, and Nordstrom. – the center also has a plethora of stores and restaurants at different price points from Gap and McDonald's too. Louis Vuitton and Fleming's Prime Steakhouse and Wine Bar.
It is easily accessible through the Stanford Marguerite Shuttle on lines MC, X, and SE. The center also has a stop on the VTA routes and can be conveniently reached by bicycle routes. 
Town and Country Village in Palo Alto is an upscale mall strategically situated just a short 10-minute walk away from the Palo Alto Transit Center. Getting to the site is easy by private car from San Francisco and San Jose through Interstate 280. It is also on the route for the VTA, Caltrain, the Stanford Health Care Shuttle, the Palo Alto Shuttle, the SamTrans, the Dumbarton Express, and Stanford University's Marguerite Shuttle. This convenience will be especially beneficial for you as you're moving to Palo Alto. Though it is a tad smaller than the Stanford Shopping Centre, it has a complete array of stores such as restaurants, apparel, bookshops, clinics, and banks, as well as health, wellness, and beauty establishments.
Great Mall has over 200+ outlets and retail stores, making it one of the largest enclosed malls in the state. It is frequented by both domestic and international shoppers due to its close proximity to the San Jose International Airport. The more popular outlet stores found here are Tumi, True Religion, and Levis.
To get to the Great Mall by car, the best way is through the intersection of I-880 and I-680 and the Montague Expressway. From Palo Alto, you can get there through the VTA Transit Bus.
Downtown Palo Alto is lined with a great number of choices for dining, shopping, mom-and-pop shops, coffee shops, art galleries, and national chain stores. It is also where the two movie theatres and most of the prominent entertainment options in the city are situated. The place has an urban ambiance which has large garages available to the public as it gets very populated during weekends and other peak seasons.
Restaurants
 Best Traditional – The Palo Alto Creamery Fountain & Grill
With a traditional look and feel of a classic American diner, The Palo Alto Creamery Fountain & Grill is the proud winner of the title of Best Milkshake in Palo Alto Weekly and has been serving its customers the best burgers, shakes, and homemade apple pies for more than 90 years. This restaurant is known for maintaining and preserving local traditions and values as well as the thought and preparation they take into all their dishes, which are made from scratch using only the freshest ingredients available.
 Best Vegan – Garden Fresh
Garden Fresh is a vegan establishment that serves flavorful Chinese cuisine. They do not use MSG, trans fats, or high fructose syrup in any of their dishes, offering the residents of Palo Alto the best, most healthy, and most delicious plant-based dishes in the city. It is proudly a Human Planet-certified business that partners with the Palo Alto Humane Society.
 Best that Accepts Bitcoin – Coupa Café
Coupa Café in Palo Alto has several locations within the city that offer an excellent coffee experience and food options. They roast their beans locally and have been supporting local, ethical farming practices for their ingredients. They drew headlines in Palo Alto in 2013 for allowing bitcoin as a mode of payment for its Ramona Street Location through the bitcoin app, Blockchain.
 Best Ice Cream Shop – Scoop Microcreamery
Scoop Microcreamery is a local mom-and-pop ice cream shop that takes great pride in the fact that they only make their ice cream in small batches – promising creamier and denser ice cream. They utilize only the best simple, local, seasonal and organic ingredients to make their products and ensure ethical and responsible handling of their day-to-day operations, easily making them a local favorite in Palo Alto.
 Best Pet Friendly – St. Michael's Alley
Founded in 1959, this famous, posh restaurant may not be the first choice for the best pet-friendly restaurants in Palo Alto. However, for those moving to Palo Alto, this bohemian restaurant with its lovely outdoor patio makes it the best place in Palo Alto for pet owners to partake in their delicious dishes – fabulous dishes that have been served to Bill and Hillary Clinton.
Other places worth checking out
Even though Palo Alto is known for its many prestigious schools and universities, its residents still know how to have a good time.
Here are just a few places that you can visit when trying to take in the local scene:
The Stanford Theatre, located at 221 University Avenue, first opened in 1925 and spent close to 40 years entertaining the community as Hollywood movies came to age. Restored in 1987 by the David and Lucile Packard Foundation, the theater was brought back to its original Hollywood Golden Age splendor, including the weekly lineup of movies. Today, the Stanford Theater showcases movies from the 20s and 30s, with the theater's Mighty Wurlitzer organ often playing during the intermission.
 California Avenue Farmers' Market
The California Avenue Farmer's Market is a year-round open-air market near Stanford University where you can get fresh fruits, vegetables, and even flowers. They also have a wide variety of food choices including Indian, Mexican, and Vietnamese cuisine. They are open every Sunday from 9:00 am to 1:00 pm.
Slowly becoming one of the best destination bars in the Bay Area for those moving to Palo Alto, the Hidden Tap & Barrel offers 20 constantly rotating taps with a wide variety of beers from Northern California Breweries. It also houses a large whiskey and scotch collection. There are over 400 single malts for Whisky and spirits connoisseurs to choose from. The bar's mixologists also serve time-honored contemporary classics but aren't afraid to take risks in creating new concoctions.
The Wine Room is a cozy restaurant located in the middle of downtown Palo Alto. They serve a wide variety of European cuisines, such as Italian, Spanish, and French, to choose from. But what makes this restaurant unique is the fact that it has its own wine bar with a comprehensive selection of wines in different price ranges.
Keep in mind, however, that The Wine Room isn't the place to go if you are planning to stay out late. Like most other restaurants in the area, The Wine Room closes at 10:00 pm.
Because Palo Alto's identity is historically associated with revolutionary tech companies, such as Apple and IBM, it would be a travesty not to visit the Computer History Museum located at 1401 N. Shoreline Boulevard, Mountain View, California.
In close proximity to the Googleplex campus, the Computer History Museum in Mountain View, just a short distance from those moving to Palo Alto, recounts the long history of computer technology and how it has changed the world. "Revolution", the museum's primary attraction, details how technology has been changing the way we've lived for the last 2,000 years. Self-driving vehicles are also showcased at the museum, allowing interested passengers to hop in for a ride. Hosting numerous workshops and events, the Computer History Museum also offers classroom education for children, teens, and adults.