Being a part of the Boston metropolitan area of Massachusetts, the City of Cambridge is bordered by Boston City, located on the opposite side of the Charles River, three miles to the southeast. Other surrounding communities include Watertown to the west, Somerville to the north, and Arlington to the northwest. Relocating to Cambridge could be one of the finest decisions.
Cambridge is best known for being the home of two world-class universities located within just two miles of each other, namely Harvard University (founded in 1636) and Massachusetts Institute of Technology or MIT (founded in 1861).
Many top-tier tech companies, such as Facebook, Google, and IBM, have large offices located in Cambridge, Massachusetts. It is also home to biotech companies such as Moderna, Novartis, Takeda Pharmaceuticals, and Bluebird Bio, making it an appealing place to work for anyone pursuing a career in science, technology, engineering, and math (STEM).
If you've been considering relocating to Cambridge, Massachusetts in the pursuit of a good education, a job opportunity to launch your career to the next level, or a place to settle down and start a family, this comprehensive guide should provide you with everything you need to know before you commit to a decision.
Some fun facts about the City of Cambridge
While the City of Boston gets all of the national and international recognition for being New England's cultural mecca, some of that prestige actually stems from its smaller nearby neighbors, such as Cambridge.
Cambridge comprised four rival villages before it became a city in 1846, and not until about 1900 did streets and houses finally fill the fields between the villages.
The Charles River, an 80-mile long river in eastern Massachusetts, is often synonymous with Cambridge. Locals can often be found sailing, rowing, or boating. Impressively, Charles has helped produce many Olympic-level athletes in the sport of Rowing. There is even an annual rowing event called the "Head of the Charles" in which top-level athletes from all over the world compete.
Being the home of Harvard University and MIT, the city has been known for centuries as an intellectual hub.
Cambridge was an innovative city from early on. In 1878, Alexander Graham Bell made the first-ever long-distance telephone call using Walworth's telegraph connection to its Boston office. In the 1940s, Edwin Land of the Polaroid Corporation invented the famous self-developing film in a complex that now houses a biotech company.
Local entrepreneurs joined America's Industrial Revolution to the extent that Cambridge was ranked as the second most industrialized city in the state by 1920. A wide variety of goods were produced during this period including railroad passenger cars, tools, glass, ink, steel, electronics, rubber, candy, soap, cameras and film, automobiles, and auto parts.
Getting to and getting around Cambridge, Massachusetts
Getting to Boston by Plane
The closest airport to Cambridge, Massachusetts also happens to be New England's largest transportation center, Boston Logan International Airport. It's conveniently located just two miles from the city center of Boston and is accessible via taxi, water taxi, or subway. There are approximately 40 airlines that serve Boston and three hotels located right on the airport premises. All flights to and from Boston arrive or depart at one of Boston Airport's five terminals.
Having recently completed a four billion dollar major expansion and modernization where all passenger terminals were renovated and upgraded with additional parking and easy access, expanded retail options, and additional restaurants.
With round-the-clock international service from 56 destinations and nonstop domestic service from 77 destinations, getting to Boston has never been easier.
Toll-free: 800 – 23 – LOGAN (800-235-6426)
Getting around Cambridge and Boston
It's only about a 15 to 20 minutes car ride from Central Boston to Cambridge City, depending on the traffic. Alternatively, you can also take the subway, which should take about half that time. However, if you're feeling a little adventurous, the relatively short distance of about three miles is definitely walkable.
Whether you're traveling around by car, bike, train, or boat, there are numerous ways that you can get around Cambridge and neighboring Boston that are quick, affordable, and easily accessible.
With these modes of transportation, you'll be able to improve your commute and put both cities at your fingertips:
1. The "T"
The Massachusetts Bay Transportation Authority (MBTA), or the "T" as it's lovingly referred to by the locals, is comparable to the New York City subway or the London Tube. It's definitely the most popular way to get from place to place across Boston and its neighboring cities, including Cambridge. The "T" consists of five lines organized by color: orange, green, red, blue, and silver.
Most trains are operational between 5 AM and 1 AM. You can also pay your fare via a CharlieCard, which is a reusable plastic card that can be loaded with a cash value, daily, weekly, or even monthly passes. You can also pay your fare with a CharlieTicket, a paper card that can also be loaded with passes or tickets.
2. The commuter rail
If your work happens to bring you to either Cambridge or Boston, but you'd like to do a little bit of exploring outside the city limits, MBTA's Commuter Rail may just be your preferred mode of transportation.
The commuter Rail serves many of Boston's neighboring regions, such as Lowell, Worcester, and Rockport. You can also pay your fare using a CharlieTicket or using your smartphone through the MBTA mTicket app.
3. The bus
Another great, cost-effective means of transportation is the MBTA's bus system. it's routes are even more extensive than that of the "T", which is useful for those living in less populated areas. You can pay the fare on board with cash or with a CharlieCard or CharlieTicket. There are also four rapid-transit routes with fewer stops that connect major parts of the city in addition to regular bus routes.
4. Bluebikes
Serving Boston, Cambridge, Brookline, Somerville, and Everett is a public bike share system called Bluebikes. Simply use the mobile app or system map to find a Bluebikes station, pay to unlock the bike, take your ride, and return it to the nearest station when you're done. A 30-minute ride costs $2.50, and every succeeding half-hour costs $2.50 as well. You can also avail of an annual pass for the considerable price of $99.
5. Ferry
Because Boston is largely surrounded by water, the MBTA operates numerous ferry routes in and out of Boston Harbor. The inner harbor service strategically links the waterfront downtown through the Boston Navy Yard, while the rest are commuter routes, some of which serve Boston Logan International Airport.
Cost of living in Cambridge, Massachusetts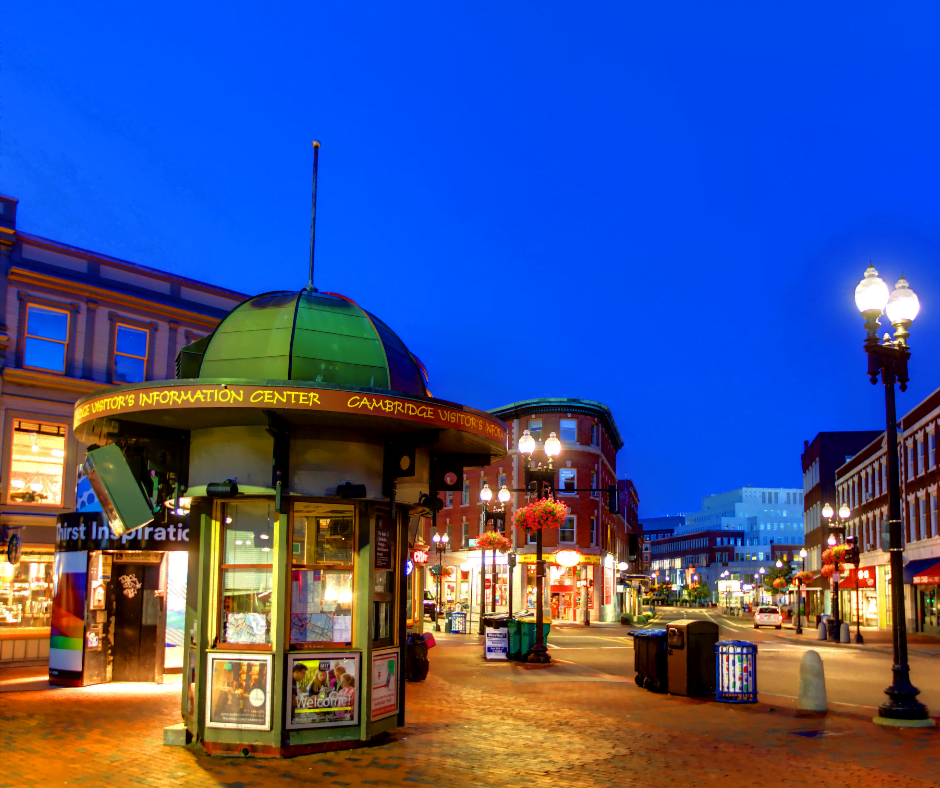 The following is a detailed breakdown of the costs associated with living in Cambridge:
1. Housing, utilities, and transportation
The housing expenses in Cambridge are 220% higher than the national average. The utility prices and the transportation expenses, like gas prices and bus fares, are respectively 20% and 14% higher than the national average as well.
Median home price             $1,109,025
Median rent                          $3,474/month
Energy bill                             $201.36/month
Phone bill                              $214.64/month
Gas                                          $2.99/gallon
2. Food and grocery
The grocery prices in Cambridge are 11% higher than the national average.
Loaf of bread                        $3.69
Gallon of milk                      $2.15
Carton of eggs                      $2.01
Bunch of bananas               $3.72
Hamburger                          $4.70
3. Healthcare
Healthcare in Cambridge is 20% higher than the national average.
Doctor's visit                       $132.96
Dentist visit                         $114.23
Optometrist visit                $124.59
Rx drug                                 $529.64
Veterinary visit                   $66.24
While it may seem expensive at first glance, don't be too alarmed. The median household income in Cambridge, Massachusetts, is $103,154. That's almost 40% higher than the national average of $62,843.
Types of accommodation available in Cambridge, Massachusetts
Housing Basics
Cambridge offers a wide variety of housing types and styles, though multi-family buildings with five or more units predominate. The only housing type you're not going to find in the city is the mobile home (doublewide or otherwise). Of course, we assume that such would not constitute your dream home.
Only 15% of the city's housing consists of single-family homes, while 33% consist of two-to-four family buildings and 51% of multi-family buildings with five or more units. Of the city's 51,000 or so housing units, about 15,500 are owner-occupied, while about 31,000 are renter-occupied. The median home value is about $1,109,025, while the average monthly rent is $3,474.Condominiums dominate the real estate listings, with a recent ratio of about four condos for sale for every single or multi-family housing unit. Condos come in many configurations, from luxury high-rise towers and mid-rise complexes to triple-decker conversions and converted apartments above retail stores. Several major condo developments are currently under construction, and entrepreneurs are constantly converting multi-family homes and/or apartments into condos.
Housing Styles
If you love old homes, the Cooper-Frost-Austin house, located at 21 Linnaean Street, is the oldest in Cambridge and one of the oldest in the state. Built in 1681, the home was owned by the same family for over 250 years and was converted into a museum in the 1930s. While you can't purchase it or any other 17th century home to serve as your Cambridge abode, older houses from the 18th and 19th centuries do periodically come on the market.
a. Mansard Victorian—popularized in the mid-1800s, this distinctive style characterized by the sweeping roof and dormer windows can be found all over Cambridge. In fact, the city's first big growth spurt took place during the Mansard Victorian home building era, making the style one of the most dominant.
Triple-Deckers
in response to high land costs and the need to provide relatively inexpensive housing for the growing demand for manufacturing labor, triple-deckers emerged as a popular housing style starting in the 1870s. Developers often built rows of triple-deckers, and some Cambridge streets are lined almost entirely by this type of housing. As implied by the name, triple-deckers were designed to house three families on three different levels. Typical triple-deckers have a flat roof, and many provide front and/or back porches on all three levels. Some were built simply with little ornamentation, while others were constructed with grandiose features.
Greek Revival
Modeled on a Greek temple with prominent columns and large windows, this style was popular from the mid-1820s to 1860. Many Greek Revival homes still stand in Cambridge, primarily in East Cambridge, Cambridgeport, and Central Square.
Cape Cod
While popular throughout New England, the Cape style—a one-and-a-half story house with a steeply pitched roof—was not adopted by many Cambridge home builders. There are a few randomly located around the city amidst Victorian and Triple Decker housing.
 Bungalows—popular from about 1900 to the early 1930s, most bungalows are one- to one-and-a-half story homes with a low sweeping roof that usually extends over a generous front porch. Few remain in Cambridge, with most located in the north of the city.
Finding apartments and housing in and around Cambridge, Massachusetts
1. General advice
Though there are definitely a few factors to consider, and your overall experience may vary depending on where you want to live, It shouldn't be too difficult to find a house or apartment for rent in Cambridge. Keep in mind that places near the T will be substantially more expensive.
Allston is one of the best places in the Greater Boston Area to find public art. It's well known for its murals and interesting music venues such as the famous Brighton Music Hall and Great Scott. If you want to live in Allston, it would be wise to start looking for a place in January or February since the market here dries up pretty quickly.
Here's a quick tip: try to plan around your daily commute. You'll find it easier to find the best deals if you start by figuring out the most optimal route to your school or office. Will you rely on public transportation to get you around on a day-to-day basis? Then it would make sense to look for places closer to the T.
For anyone looking to take their science, technology, engineering, and math career to the next level, living near Kendall Square, which is MIT's answer to Harvard Square, would be a dream come true. Many of today's prominent tech companies, such as Facebook and Google, now have offices at Kendall Square. It is also home to prominent biotech companies such as Moderna, Novartis, Takeda Pharmaceuticals, and Bluebird Bio.
North Cambridge/Alewife and Inman Square would also be good alternatives to consider since they are also showing signs of developing into hubs for biotech and pharmaceutical companies, all of which will provide a significant number of job opportunities. Inman Square, in particular, is already being touted as the "next Kendall Square."
Also, you can often get better deals by looking further from the center of Boston. For instance, if you go to Tufts University School of Medicine on the Orange Line, you could live in Malden for much less than in Downtown Boston.
Price isn't the only factor to consider, however, as you'll definitely want to give some thought to the neighborhood you'll potentially be living in. Parts of Dorchester and Roxbury on the Red Line are very cheap but are also high crime areas that not everyone might feel safe living in.
2. Neighborhoods of interest
Harvard Square area
Adjacent to Harvard Yard, a 22-acre grassy area that is the oldest portion of Harvard University, Harvard Square functions as a commercial center for Harvard students, as well as residents of western Cambridge and the western and northern neighborhoods and inner suburbs of Boston. Along with most of the freshman dormitories and administrative buildings, Harvard Yard includes the Widener Library—one of the largest academic libraries in the world—and the iconic Memorial Church.Harvard's condominium complex located at Pleasant Street was created to offer eligible academic or clinical faculty, as well as other senior affiliates, an attractive and affordable option for living in the heart of Cambridge.The 120-unit complex is reasonably priced considering its convenient location.The intersection of Massachusetts Avenue and Brattle Street typically draws throngs of shoppers and strollers who enjoy the open spaces and striking architecture. Street artists, musicians, and assorted buskers are on hand to entertain the crowds, and there are plenty of places to grab a quick bite to eat. Nearby Brattle and Eliot Squares are also considered to be part of the neighborhood.The Square is also home to the Harvard Cooperative Society (The Coop), and the oldest and largest collegiate bookstore in the country. The Coop goes beyond books to offer a huge selection of officially licensed Harvard and MIT apparel and gifts, as well as anything a college student might need for their dorm room or apartment.
Central Square area
Formed by the intersection of Massachusetts Avenue, Prospect Street, and Western Avenue, Central Square had been in a long economic decline until the 1990s. Since then, the area has been undergoing extensive gentrification and is now widely recognized for its vast selection of ethnic restaurants, unique shops, arts, and diversity.Gentrification in the area is ongoing, so anyone moving there needs to be willing to adapt to near-constant urbanization efforts, as most recently evidenced by the recent completion of Market Central, a 19-story residential tower.That said, the neighborhood still retains a bit of the gritty feel of the last century and doesn't yet feel as new and homogenized as some of the gentrified sections of Harvard Square and Kendall Square. Central Square now competes with Harvard Square for the distinction of being the "heart and soul" of Cambridge. Nearby Lafayette Square is also considered to be part of the Central Square neighborhood.
Kendall Square area
The previously referenced Kendall Square is close to the Charles River and marks the intersection of Main Street, Third Street, and Broadway. The neighborhood has the highest concentration of large office towers in the city and supports 50,000 workers on a daily basis. An industry hub in the city since the 1800s, recent condominium and apartment developments have significantly boosted the neighborhood's full-time population over the past decade.In fact, if you move to a Kendall Square area neighborhood as a homeowner, you will likely be in a newer luxury high-rise condo, as such housing predominates. As a Kendall Square resident, you also forgo much of the old-world charm that exists in the rest of the city because so much of the area is recently (and extensively) developed. In short, except for some refurbished factories, most buildings in the area are modern and new.The concept of "build it, and they will come" has been working for developers but also applies to Kendall Square amenities. The area features numerous stores, restaurants, bars, and other services that have opened in recent years to service the burgeoning population. Development in the area is ongoing, and city planners are striving to foster the right mix of housing and services. In contrast, an active community development association has launched numerous initiatives to enhance the neighborhood's vibrancy.
Porter Square area
Porter Square, which includes part of the city of Somerville, offers residents plenty of housing options and services without the hustle and bustle of either Harvard Square or Central Square. A mix of business and residences, the neighborhood's historic growth was largely supported by the presence of a station on the Fitchburg commuter rail line between Boston and western Massachusetts. It is located on the northwest side of the city at the intersection of Massachusetts and Somerville Avenues.Other than the principal intersection, Porter Square hasn't experienced significant gentrification and development like some of Cambridge's other squares. Thus, parts of the area feel a bit rougher-edged than those other squares.However, this also means generally more affordable housing in the area. In addition to the shops and services on the main streets, Porter Square is home to a mid-size mall and two smaller shopping centers. One of these highlights Porter Square's popularity with the Boston area's Japanese community, as it contains several Japanese-oriented restaurants and shops.
Inman Square area
Inman Square is located north of Central Square and near the city of Somerville at the intersection of Cambridge, Hampshire, Inman Streets. The square is not serviced by the subway system and is thus somewhat overlooked by the larger Boston-area community. Not that this is a bad thing, as residents say that they enjoy the area's numerous restaurants, bars, music venues, and boutiques without having to share them with tourists. The neighborhood is known for cultural diversity, with a large dose of  Brazilian and Portuguese flavorings, as evidenced by the local cuisine and boutiques. In recent years, the city has initiated beautification efforts that have added Victorian streetlights, benches, and a new city park to the area.
Lechmere Square area
Located in the eastern part of the city north of Kendall Square at the intersection of Cambridge and First Streets, Lechmere Square, was an industrial area for much of its history and home to one of the first full-fledged interior shopping malls in the greater Boston area. Starting in the 1980s, old factory buildings in Lechmere Square and the surrounding East Cambridge were either torn down or converted into office buildings, condominiums, and apartments. While Lechmere Square's gentrification began well before that of Kendall Square, you can still find some single-family homes and triple-deckers on the western side of the neighborhood.The earlier onset of gentrification, combined with the already established shopping mall, provides area residents with a much more comprehensive selection of restaurant, retail, and service options than the Kendall Square area. The neighborhood is serviced by the Boston-area subway system's green line, with a new station under construction as part of an extension to the line (the old station is currently being used for bus transfers).
3. Make use of technology
By heading over to Relo AI, a website that specializes in providing people with relocation assistance, you will be able to access all kinds of helpful tools and services, such as:
Concierge services
Relo AI simplifies the process of relocating so you can focus on more important things. They can help you find the right home in the right neighborhood, coordinate your move, and even provide you with concierge services.
Real estate financing
Relo AI works with lenders, mortgage brokers, and real estate agents to provide the best financing available to their clients. They provide all types of flexible funding, such as conventional mortgage loans, hard money loans, cash purchases, and home equity lines of credit partnerships.
Broker connections
No one knows the housing market better than local real estate agents and brokers. That's why Relo AI offers services that can connect you with the right real estate agents in your area. Their agents are fully screened, have years of experience, and know their markets inside and out. This means that they'll be able to help you find what you're looking for faster than anyone else.
 Incentives and rebates
Relo AI uses a proprietary system that analyzes the local real estate market and generates offers on your behalf, with interest rate buy-downs, closing cost credits, agent incentives, and financial incentives for individuals to purchase homes based on their income, while also paying a commission to the agent and other perks.
To cut the long story short, Relo AI helps you buy a home, rebates your agent, and pays you back for closing cost credits up to 2% of the purchase price!
Major employers in and around Cambridge, Massachusetts
There are more than 13,000 businesses located in Cambridge which helps keep the city's unemployment rate at a low 3.4% as of June 2021. This is considerably lower than the national average of 5.9%.
 The City's largest employers are:
Harvard University (higher education)—12,858
MIT (higher education)—9,322
Takeda Pharmaceuticals (biotechnology)—3,484
City of Cambridge (government)—3,472
Novartis Institute for Biomedical Research (biotechnology)—2,330
Biogen (biotechnology)—2,318
Hubspot (marketing software)—1,950
Broad Institute (research & development)—1,880
Cambridge Health Alliance (health care)—1,809
Google (software development)—1,800
Akamai Technologies (internet technology)—1,685
Mount Auburn Hospital (health care)—1,668
Draper Laboratory (research & development)—1,638
Sanofi (biotechnology)—1,605
Cambridge Innovation Center (startup incubator)—1,490
Philips North America (electronics & health technology)—1,214
F Education First (travel & education programs)—1,205
S. Government (government)—1,195
Pegasystems (software development)—975
Pfizer (biotechnology)—941
Many companies in and around Cambridge, Massachusetts are growing at an unbelievably rapid rate, so it looks as if new residents won't be having trouble landing a job, especially in the field of STEM.
Here is a list of the top 10 companies  that have achieved remarkable growth over a relatively short period of time:
1. Cohere Health
| | |
| --- | --- |
| Location | Boston, MA USA |
| Industry | Digital Health |
| Founded | 2019 |
| Estimated annual revenue | $9.7 million |
| Employees | 135 |
| Employee count growth over one year | 543% |
| | |
| --- | --- |
| Location | Boston, MA USA |
| Industry | eCommerce |
| Founded | 2018 |
| Estimated annual revenue | $68.1 million |
| Employees | 563 |
| Employee count growth over one year | 250% |
3. RAMP
| | |
| --- | --- |
| Location | Boston, MA USA |
| Industry | Marketing |
| Founded | 2006 |
| Estimated annual revenue | $21 million |
| Employees | 84 |
| Employee count growth over one year | 180% |
4. Starburst
| | |
| --- | --- |
| Location | Boston, MA USA |
| Industry | Analytics |
| Founded | 2017 |
| Estimated annual revenue | $22.6 million |
| Employees | 254 |
| Employee count growth over one year | 185% |
5. EQRx
| | |
| --- | --- |
| Location | Boston, MA USA |
| Industry | Digital Health |
| Founded | 2019 |
| Estimated annual revenue | $29.7 million |
| Employees | 126 |
| Employee count growth over one year | 350% |
6. Superpedestrian
| | |
| --- | --- |
| Location | Boston, MA USA |
| Industry | Robotics |
| Founded | 2013 |
| Estimated annual revenue | $17.4 million |
| Employees | 136 |
| Employee count growth over one year | 189% |
7. Globalization Partners
| | |
| --- | --- |
| Location | Boston, MA USA |
| Industry | HRTech |
| Founded | 2012 |
| Estimated annual revenue | $53.7 million |
| Employees | 370 |
| Employee count growth over one year | 71% |
8. Monte Rosa Therapeutics
| | |
| --- | --- |
| Location | Boston, MA USA |
| Industry | Biotech |
| Founded | 2018 |
| Estimated annual revenue | $9.5 million |
| Employees | 61 |
| Employee count growth over one year | 281% |
9. Corvus Insurance
| | |
| --- | --- |
| Location | Boston, MA USA |
| Industry | Fintech |
| Founded | 2017 |
| Estimated annual revenue | $19.6 million |
| Employees | 151 |
| Employee count growth over one year | 122% |
10. Commonwealth Fusion Systems
| | |
| --- | --- |
| Location | Boston, MA USA |
| Industry | Research |
| Founded | 2017 |
| Estimated annual revenue | $15.5 million |
| Employees | 152 |
| Employee count growth over one year | 149% |
Getting an education in Cambridge, Massachusetts
If the idea of living in a "college town" appeals to you, then Cambridge is both the granddaddy and grand marshal of all U.S. college towns.
Cambridge's population is one of the country's highest educated, with 79.7% of the adult population holding a bachelor's degree or higher. As part of the Greater Boston Area, Cambridge undoubtedly helps Boston consistently rank highly in the various "most-educated city" surveys, but on its own has been ranked 11th most educated by one survey covering smaller cities. Additionally, 258 of the world's total 950-plus Nobel Prize winners have some affiliation with Cambridge's two primary universities, with Harvard generating 161 and MIT generating 97.
Roughly 30% of Cambridge's population are students at one of the city's universities and colleges. These higher education schools include:
Harvard
Massachusetts Institute of Technology
Cambridge School of Culinary Arts
Lesley University
Longy School of Music of Bard College
Hult International Business School
The previously referenced Radcliffe College merged with Harvard in 1999.
Primary and Secondary Education in Cambridge
If you have school-age children, you will be pleased to know that Cambridge's intellectual bent extends down to some degree to primary and secondary education levels. The city's largest public high school tends to rank high academically among all public schools in the state. The 20 public schools in the school district serve almost 9,000 students, and the school district spends twice the amount (~$41,000) per student than the state at large (~$21,000) and almost four times the national average (~$13,500).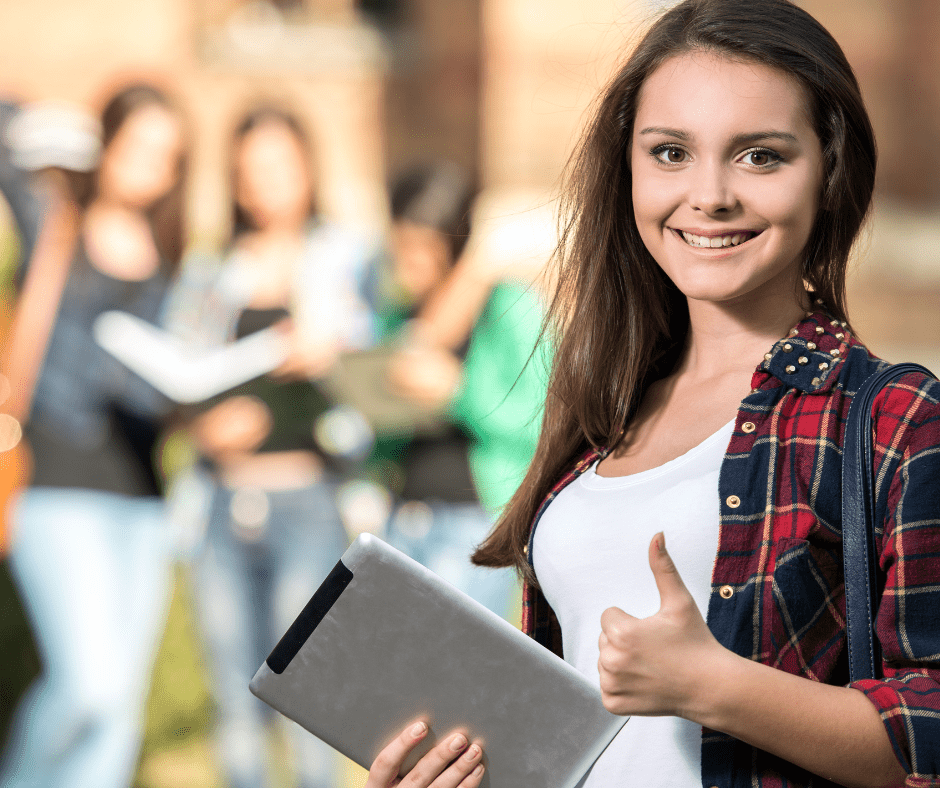 Cambridge Rindge and Latin is the largest public high school, with an enrollment of almost 2,000. It ranks in the top 10% of all 1,663 schools in the state based on overall test scores. The student-to-teacher ratio of 10:1, which is lower than the state level of 13:1.
Other public schools and their most recent enrollment include:
John M Tobin (PK-5) — 293
Martin Luther King Junior (PK-5) — 328
Peabody (PK-5) — 323
Benjamin Banneker Charter Public School (PK-6) — 354
Vassal Lane Upper School (6-8) — 281
Maria L. Baldwin (PK-5) — 364
Amigos School (PK-8) — 397
Community Charter School of Cambridge (6-12) — 365
Cambridgeport (PK-5) — 342
Rindge Avenue Upper School (6-8) — 267
Haggerty (PK-5) — 257
Morse (PK-5) — 306
Fletcher/Maynard Academy (PK-5) — 296
Graham and Parks (PK-5) — 362
King Open (PK-5) — 329
Cambridge Street Upper School (6-8) — 248
Putnam Avenue Upper School (6-8) — 263
Kennedy Longfellow (PK-5) — 293
Cambridge is also home to nine private schools, including Buckingham Browne & Nichols, which is consistently ranked among the top independent schools in the country.
The other private schools in Cambridge are:
Boston Archdiocesan Choir School
Cambridge Montessori School
Cambridge Friends School
Fayerweather Street School
International School of Boston
Matignon High School
Shady Hill School
St. Peter School
Other things to do in Cambridge, Massachusetts
1) Sports and recreational activities
Should your city lifestyle hinge upon the ready availability of sports and outdoor recreational activities, you will find plenty in Cambridge. The city owns and manages 68 public parks, playgrounds, and sports fields, while the state and federal governments own and manage 12 parks, memorials, and conservation land. Numerous schools also allow for public use of their fields. To actively participate in sports, the city has a dozen or so active youth and adult athletic league programs.
If you're into tennis, you probably will not have a problem finding a tennis court, as the Global Tennis Network lists more than 500 public and private courts in the city.
If golf is your sport of choice, municipal-owned Fresh Pond Golf Course, a 2,994-yard nine-hole par 35 is your only option within the city. However, there are almost 100 other public and private courses located within 20 miles of Cambridge.
Other popular sports in Cambridge include skating, rowing, climbing, and fencing.
If you're an avid sports fan, professional baseball (Red Sox), hockey (Bruins), and basketball (Celtics) are played regularly in next-door Boston, while pro football (Patriots) and soccer (Revolution) are played in nearby Foxborough. Other Boston area professional sports include Australian rules football (Demons), lacrosse (Cannons), roller derby (Massacre and Derby Dames), women's ice hockey (Pride), women's football (Renegades), and women's lacrosse (Storm).
2) Museums and Other Sights
If you're into culture, Cambridge has you so covered that you'll still be discovering new attractions and other interesting places to see and things to do in the city years after moving here. After that, you can cross the river and see what Boston has to offer.
Despite its small population, Cambridge has dozens of museums and, as previously mentioned, more than 65 public parks. Harvard alone has more than 20 different museums, including the renowned Harvard Museum of Natural History and Fogg, Busch-Reisinger, and Arthur M. Sackler Art Museums.
Cambridge is home to almost 50 art galleries and a similar number of live music venues. You can also find plenty of art while just walking the streets, including sculptures, building murals, and Modica Way, an alleyway dedicated to graffiti and street art.
Dining and nightlife
Pre-Covid-19, Cambridge boasted of a vibrant and highly popular restaurant and nightlife scene. The pandemic will certainly put a hit on this aspect of Cambridge life, but the city will undoubtedly continue to offer residents and visitors a vast range of dining options covering most ethnic varieties and all price points. Likewise, the city is losing some of its bars and nightclubs as a result of the pandemic, though some will survive, and new ones will subsequently emerge with the pandemic's waning.
 In short, market demand for dining and nightlife will ensure that the city maintains vibrancy with both. So, if this is an important component of your lifestyle, Cambridge should have no trouble supporting it going forward.
Some more facts about the City of Cambridge
Traffic
OK, so we can't claim that you're going to love the traffic in Cambridge. Boston-area traffic congestion consistently ranks among the worst in the country. So, yeah, driving in Cambridge is often a slow, painful experience, especially during the rush hours. This explains why most residents walk, bike, or use public transportation for commuting and errands. And, as long as it's not pouring rain, biking and walking in the city is generally a very pleasant experience.
Walking in Cambridge
If you enjoy strolling down city streets, then you're going to love Cambridge, which has an excellent reputation for being walk-friendly. Daily errands do not require a car and Walk Score gives the city an overall average rating of 88 and "Walker's Paradise" ratings of between 91-96 to many of its most popular neighborhoods.
Biking
If you're an avid bicyclist, then Cambridge is for you. Cambridge is considered one of the most bicycle-friendly cities in the greater Boston area. Almost all major streets, and some secondary streets, have dedicated bike lanes and Cambridge drivers have a reputation for being bike conscious. There are a few bike paths on the Harvard and MIT campuses, and the Charles River Bike Path is especially popular with bicyclists. Meanwhile, the city government continues to develop new initiatives to further improve its bicycle-friendly streets.
Even if you don't own your own bicycle, you can easily bike around the city by grabbing a bike just about anywhere from Bluebikes, Metropolitan Boston's public bike share program.
Public Transportation
Cambridge residents are serviced by a fairly reliable and safe public transit system that can take you just about anywhere for a reasonable cost. Need to get to Tokyo? Public transit can get you to Boston's Logan Airport in under an hour for about $5. After that, it's up to you.
 Cambridge is primarily serviced by the Red Line of the Massachusetts Bay Transportation Authority's (MBTA) subway system, with stops in Kendall Square/MIT, Central Square, Harvard Square, Porter Square, Davis Square (Somerville), and Alewife, which marks the northeastern terminus of the line. The northern terminus of the MBTA's Green Line is located in Cambridge's Lechmere Square. However, the station is currently only being used for bus transfers as the line is being extended further to the northeast. One-way fares range from $1.10 to $2.40, while a seven-day pass costs $22.50 and a monthly pass, $90.
The MBTA runs 21 bus lines that serve Cambridge neighborhoods and traverse many of Cambridge's major streets and avenues. And as previously mentioned, the MBTA's commuter rail system has a stop on its Fitchburg line in Porter Square. This is only one stop away from Boston's North Station, which serves as the hub for all the state's commuter rail and Amtrak's Downeaster line.
Weather 
If climate plays a significant role in deciding where you hang your hat, then Cambridge has four very distinct seasons of it, as well as a bonus "Indian summer" fifth season most years. In short, you'll be able to tell a distinct difference between the summers, autumns, winters, and springs and be able to take full advantage of specific seasonal activities, such as skating in winter.
 With an average of 48 inches of rain per year, there is no dry season. The city averages 50 inches of snow per year in winter and enjoys roughly 200 sunny days per year. Average July high temperatures come in at 82.3 degrees Fahrenheit, while January lows come in at 19.2 degrees.
Crime
If you're looking for a totally safe haven from crime, Cambridge doesn't offer it—it's got crime. But so do pretty much all cities of any size in America. From a bad news/good news standpoint, the bad news is that Cambridge's crime rate is considerably higher than the national average. However, the good news is that when compared to U.S. communities of similar size, its crime rate comes in as average.Based on this Neighborhood Scout analysis of FBI crime data, a person's chances of becoming a victim of a violent crime—murder, rape, aggravated assault, or robbery—is about one out of 342. The rate for property crimes—motor vehicle theft, arson, larceny, or burglary—comes in at one out of 44.
As for actual crime numbers, the 2019 breakdown is as follows:
Murder:                                              01
Rape:                                                  28
Robbery:                                            70
Assault:                                              249
Burglary:                                            222
larceny:                                              2,406
Motor Vehicle Theft:                       102
Based on crime rate numbers, the five safest neighborhood areas are:
Mount Auburn Street/Fresh Pond Parkway
Massachusetts Avenue/Upland Road
Mount Auburn
City Center
Massachusetts Avenue/Somerville Avenue
Based on crime rate numbers, the five least safe neighborhood areas are:
Cambridge Street/Gore Street Park
East Cambridge
Cambridge Street/Windsor Street
Massachusetts Avenue/Prospect Street
Cambridgeport