Huntsville, Alabama, is a city renowned for its rich history, technological innovation, and Southern hospitality. Known as the Rocket City, Huntsville is nestled in the Tennessee Valley, surrounded by picturesque landscapes and offering a unique blend of natural beauty and urban amenities. Whether you're relocating for work or education or seeking a vibrant community to call home, relocating to Huntsville, AL, has much to offer.
Huntsville's history is deep with the space industry. The city was pivotal in developing the U.S. space program and is home to the NASA Marshall Space Flight Center. This prestigious facility has been instrumental in launching numerous space missions, including the iconic Apollo moon missions. Huntsville continues to be at the forefront of aerospace and defense technologies, attracting professionals worldwide.
Aside from its technological prowess, Huntsville also boasts a rich cultural heritage. The city's downtown area showcases a harmonious blend of historic architecture and modern amenities. Strolling through the streets, you'll encounter charming shops, art galleries, and an array of dining options. The community takes pride in preserving its history, with neighborhoods like Twickenham boasting beautifully restored antebellum homes, offering a glimpse into Huntsville's past.
Geography and Climate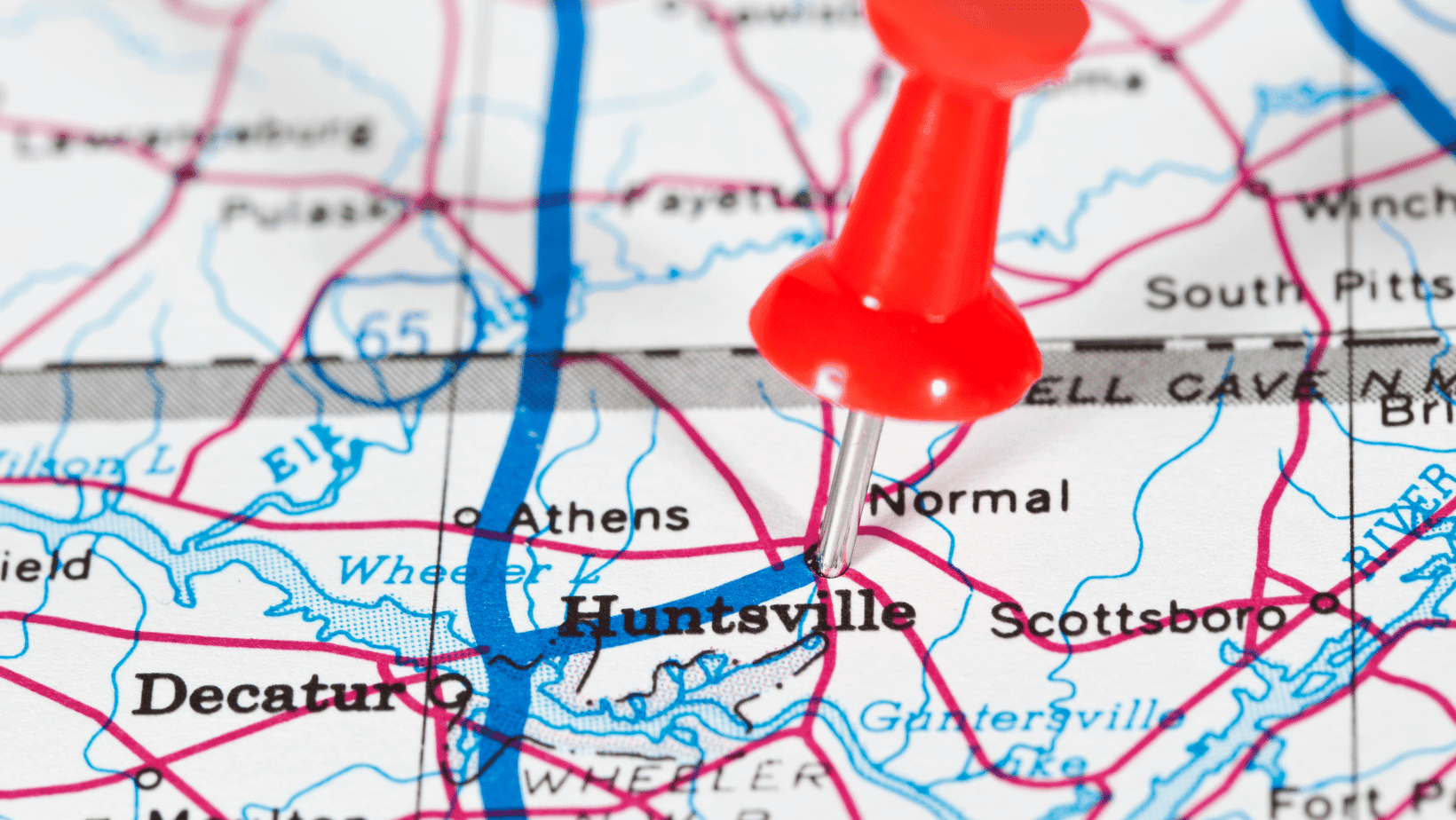 04
Huntsville has a diverse geography and a mild climate in the Tennessee Valley region of northern Alabama. Let's explore the city's geographical features, natural attractions, and the environment residents can expect to experience throughout the year.
Geographical Features:
Huntsville is nestled amidst the rolling foothills of the Appalachian Mountains, providing a stunning backdrop for outdoor enthusiasts. The city has varied topography, featuring gently sloping hills, fertile valleys, and picturesque waterways. The nearby Tennessee River meanders the region, offering scenic views and recreational opportunities.
To the east of Huntsville lies Monte Sano Mountain, a popular destination for hiking, biking, and camping. Its name, "Mountain of Health," in Spanish, reflects its reputation as a place of rejuvenation and natural beauty. Monte Sano State Park, located on the mountain, provides residents with miles of hiking trails, stunning overlooks, and tranquil picnic spots.
Huntsville's landscape includes several other prominent natural features, such as Green Mountain and the Flint River. These natural attractions offer residents and visitors ample prospects to explore and immerse themselves in the beauty of Alabama's outdoors.
Climate:
Huntsville experiences a humid subtropical climate characterized by mild winters, hot summers, and a comfortable transition between seasons. The region enjoys a pleasant environment, making it an inviting place to live and visit year-round.
In the winter months, from December to February, temperatures in Huntsville typically range from the low 30s°F (around 0°C) to the mid-50s°F (10-13°C). While snowfall is rare, residents occasionally experience light snow or freezing rain during colder periods. Winter days are generally mild, and outdoor activities are still possible with appropriate attire.
Spring arrives in Huntsville around March, bringing mild temperatures and blooming flora. Average temperatures during this season range from the 50s°F (10-15°C) to the 70s°F (20-25°C), providing an ideal climate for outdoor exploration and enjoying the city's parks and gardens.
Summer in Huntsville, which spans from June to August, is known for its heat and humidity. Average daytime temperatures range from the 80s°F (27-32°C) to the low 90s°F (32-35°C), occasionally reaching even higher. Thunderstorms are expected during the summer months, providing relief from the heat and adding to the region's lush greenery.
Autumn, from September to November, is a delightful season in Huntsville. The temperatures gradually cool down, ranging from the 50s°F (10-15°C) to the 70s°F (20-25°C), creating pleasant conditions for outdoor activities and enjoying fall foliage. This season is often one of the most picturesque in the area, as the leaves change color, painting the landscape in vibrant hues.
Demographics and Lifestyle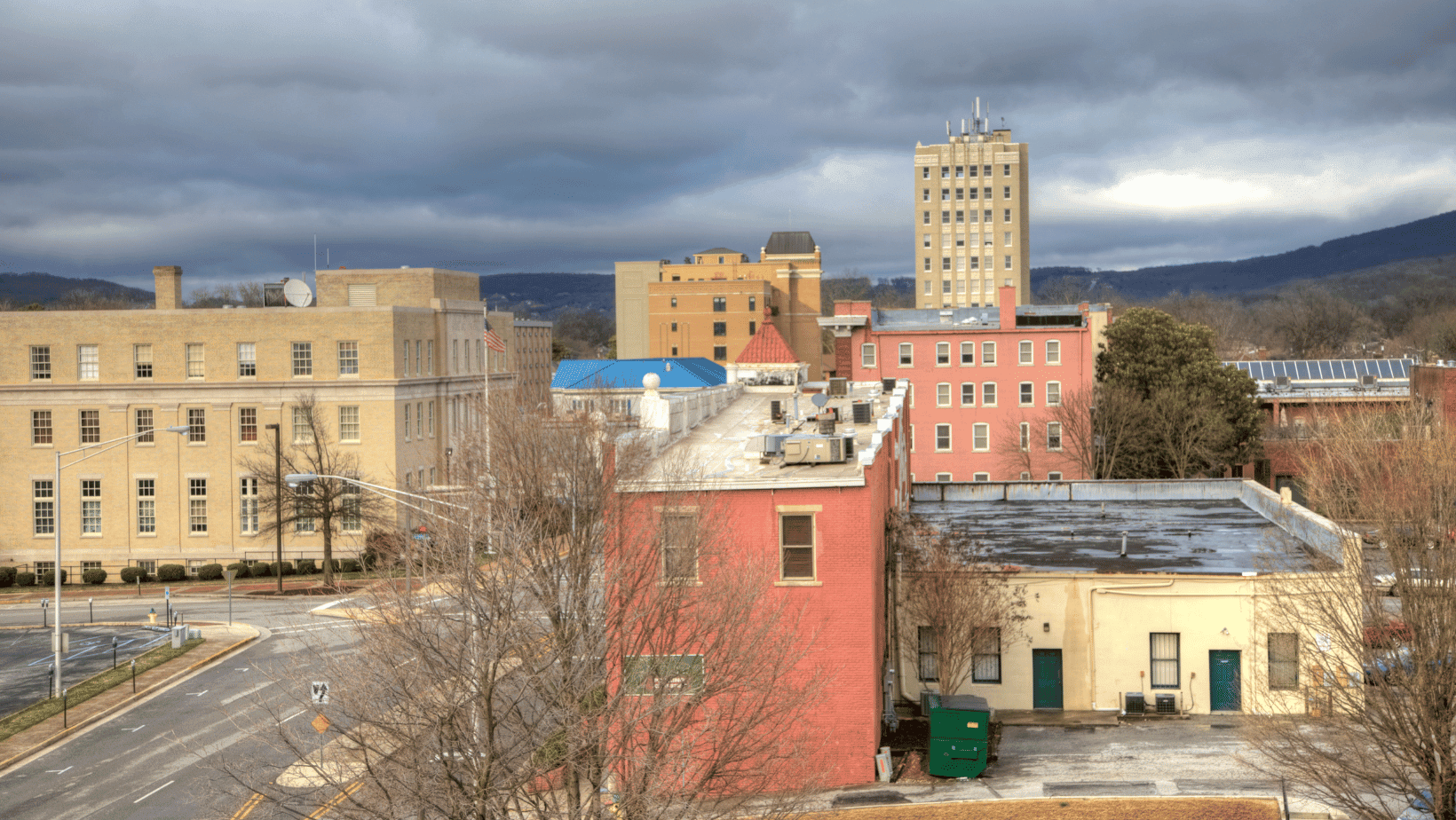 Huntsville, Alabama, is a vibrant and diverse city, attracting residents from various backgrounds and offering an exceptional blend of Southern charm and modern amenities. Let's explore the demographics and lifestyle of Huntsville, providing insights into the city's population, cultural diversity, and the lifestyle its residents enjoy.
Population: Huntsville has experienced significant growth, with approximately 200,000 residents. The city's population mixes long-standing local families and a steady influx of newcomers. Huntsville's appeal extends beyond the boundaries of Alabama, as it continues to attract individuals and families from throughout the United States and even internationally.
Cultural Diversity: Huntsville prides itself on its cultural diversity and inclusive community. The city is home to people from various ethnic backgrounds, contributing to a rich tapestry of traditions, languages, and customs. Residents of Huntsville enjoy the opportunity to engage with a wide range of cultures through community events, festivals, and social gatherings. The city's inclusive environment fosters a sense of acceptance and mutual respect among its diverse population.
Education and Workforce: Huntsville has a highly educated population with an emphasis on science, technology, engineering, and mathematics (STEM) fields. The presence of NASA's Marshall Space Flight Center, Redstone Arsenal, and numerous aerospace and defense companies has created a thriving hub for research, innovation, and high-tech industries. The city also has a few prestigious educational institutions, including the University of Alabama in Huntsville (UAH), Oakwood University, and Alabama A&M University, contributing to a knowledgeable and skilled workforce.
Quality of Life: Residents of Huntsville enjoy a high quality of life, with a relatively higher cost of living than other central cities in the United States. Housing options are diverse, from historic homes downtown to modern subdivisions and apartment complexes. The city's neighborhoods offer amenities, with parks, recreational facilities, and community centers providing opportunities for outdoor activities, sports, and social engagement.
Huntsville is fast becoming a top destination for touring acts, but a new music export strategy could lead to more musicians putting down roots in the Rocket City! 🎶

Learn about the City's new agreement with @musicexportMEM ⬇ https://t.co/7dIWV0ZBCT

— @huntsvillecity (@huntsvillecity) April 28, 2023
Huntsville's community is known for its friendly and welcoming nature, creating a strong sense of belonging and camaraderie. The city's residents take pride in their hometown, actively participating in community initiatives, volunteer work, and local organizations. The supportive environment and collaborative spirit foster an engaged and tight-knit community where neighbors often come together to celebrate milestones, organize events, and support one another.
Safety and Crime Rate
Relocating to Huntsville, AL, is known for its relatively low crime rate and is considered a safe city overall. With its community policing efforts, dedicated law enforcement agencies, and active neighborhood watch programs, Huntsville prioritizes public safety. While crime can occur in specific areas, practicing common-sense safety measures and being aware of one's surroundings, contribute to a secure living environment. Huntsville residents and visitors can feel confident in the city's commitment to maintaining a safe community.
Housing and Neighborhoods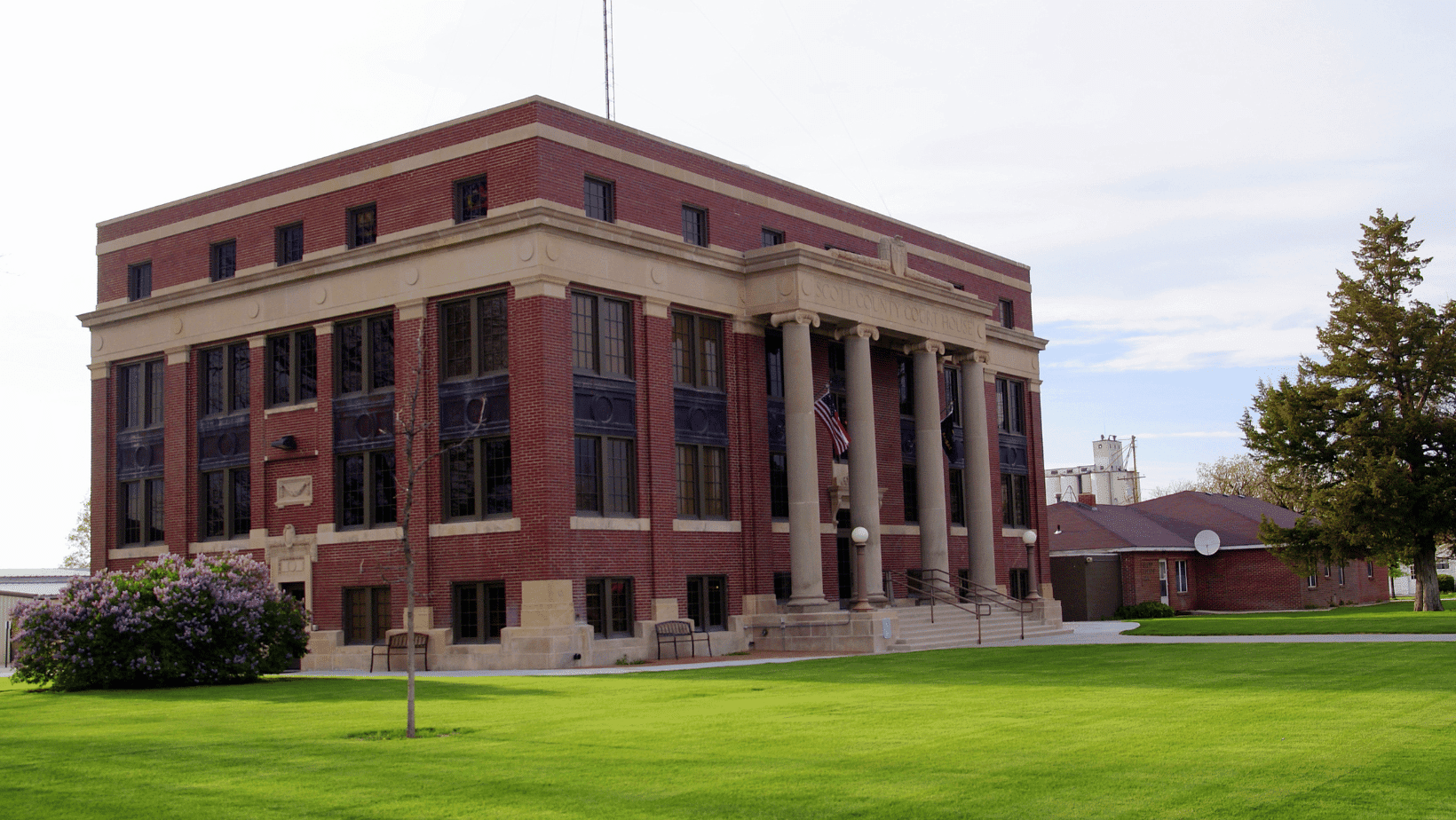 Huntsville, Alabama, offers various housing options for different lifestyles and preferences. From historic neighborhoods with charming homes to modern subdivisions and apartments, the city provides diverse choices for residents. Let's explore the housing landscape and different areas in Huntsville.
Historic Districts
Huntsville boasts several historic districts that showcase the city's rich architectural heritage. The Twickenham Historic District, one of the largest preservation districts in the Southeast, features stunning antebellum homes, beautifully restored mansions, and tree-lined streets. Other notable historic neighborhoods include Old Town and Five Points, offering a mix of historic homes, cottages, and bungalows.
Suburban Living
Many residents in Huntsville prefer the comfort and convenience of suburban living. Subdivisions such as Hampton Cove, Madison, and Jones Valley offer a range of single-family homes, townhouses, and condominiums. These neighborhoods often feature modern amenities like community pools, playgrounds, and well-maintained green spaces. Suburban living provides a quieter atmosphere while still within easy reach of the city's amenities.
Downtown Living
For those who crave a vibrant urban lifestyle, living in downtown Huntsville provides a unique experience. Loft apartments and condominiums offer a modern and contemporary living space with proximity to restaurants, bars, entertainment venues, and cultural attractions. Downtown residents can enjoy a walkable lifestyle, with the convenience of shops, art galleries, and parks steps away.
Gated Communities
Huntsville also features gated communities that offer increased privacy and security. These neighborhoods often provide upscale homes, well-manicured landscapes, and amenities like golf courses, clubhouses, and private parks. Gated communities like The Ledges and McMullen Cove provide residents an exclusive and tranquil living environment.
Family-Friendly Neighborhoods
Huntsville is known for its family-friendly neighborhoods catering to growing families needs. Communities like Providence, Edgewater, and Lake Forest offer various housing options, from single-family homes to townhouses. These neighborhoods often feature playgrounds, community pools, and walking trails, providing children with a safe and enjoyable environment.
Affordable Housing Options
Huntsville recognizes the importance of providing affordable housing options for its residents. The city has initiatives and programs to promote affordable housing development and assist low-income families in finding suitable homes. These efforts ensure that individuals from various income levels can discover housing that meets their needs without compromising their quality of life.
Shopping and Retail
Huntsville offers a variety of shopping experiences, from large retail centers to boutique shops and local markets. Bridge Street Town Centre is a popular destination featuring a mix of high-end stores, restaurants, and entertainment options. The Downtown area is known for its charming shops, art galleries, and specialty stores, perfect for finding unique gifts and locally made products.
Education and Schools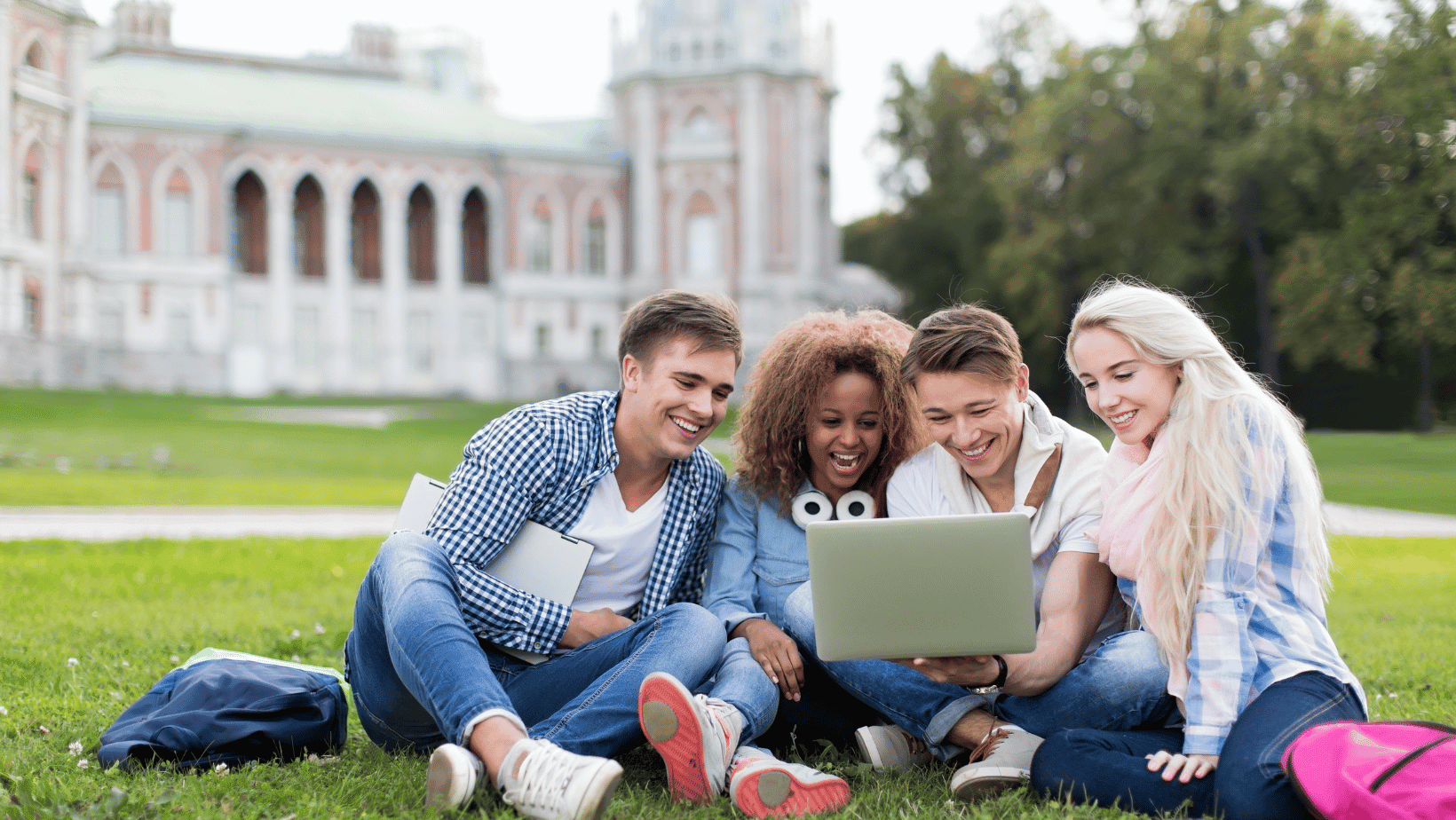 Huntsville, Alabama, is renowned for its strong emphasis on education, offering a range of quality educational institutions for students of all ages. The city provides a supportive academic growth and development environment, from top-rated schools to esteemed universities. Let's explore the education system in Huntsville and highlight some of the top schools and universities in the area.
Primary and Secondary Education:
Huntsville City Schools is the primary public school district serving the city. The community is committed to providing its students with a high-quality education and offers various programs to meet their diverse needs. Several schools within the district have received recognition for their academic excellence, dedicated teachers, and supportive learning environments.
In addition to the public school system, Huntsville offers various private and charter schools that provide alternative education options. These schools often focus on specialized curricula, such as Montessori, International Baccalaureate (IB), or STEM programs. Some notable private schools in Huntsville include Randolph School, Holy Spirit Regional Catholic School, and Westminster Christian Academy.
Top Schools in Huntsville (Public and Private)
Grissom High School
Huntsville High School
New Century Technology High School
Randolph School
Whitesburg Christian Academy
Covenant Christian Academy
Academy for Academics and Arts
Hampton Cove Elementary School
Providence Elementary School
Blossomwood Elementary School
Higher Education
Huntsville has several esteemed higher education institutions that provide various degree programs and research opportunities. These institutions contribute to the city's reputation as a hub for scientific and technological advancements.
University of Alabama in Huntsville (UAH): UAH is a renowned public research university for its vital engineering, science, and technology programs. The university recommends undergraduate and graduate degrees across various disciplines, including aerospace engineering, computer science, nursing, and business administration.
Oakwood University: Oakwood University is a private, historically black university offering undergraduate and graduate programs in business, health sciences, theology, and humanities. The university places a strong emphasis on spiritual development and community service.
Alabama A&M University: Located just north of Huntsville, Alabama, A&M University is a historically black university offering various undergraduate and graduate programs. The university is known for its solid agricultural, engineering, and business programs.
Calhoun Community College: Calhoun Community College is a two-year institution that provides associate degree programs, workforce training, and adult education. The college offers various academic and technical programs to help students develop valuable skills for the job market or transfer to a four-year institution.
Drake State Community and Technical College (DSCT): DSCT career-focused education and technical training programs. The college bids certificates and associate degrees in nursing, welding, automotive, and information technology.
These higher education institutions in Huntsville contribute to the city's intellectual and economic growth, preparing students for successful careers in various industries.
Employment and Economy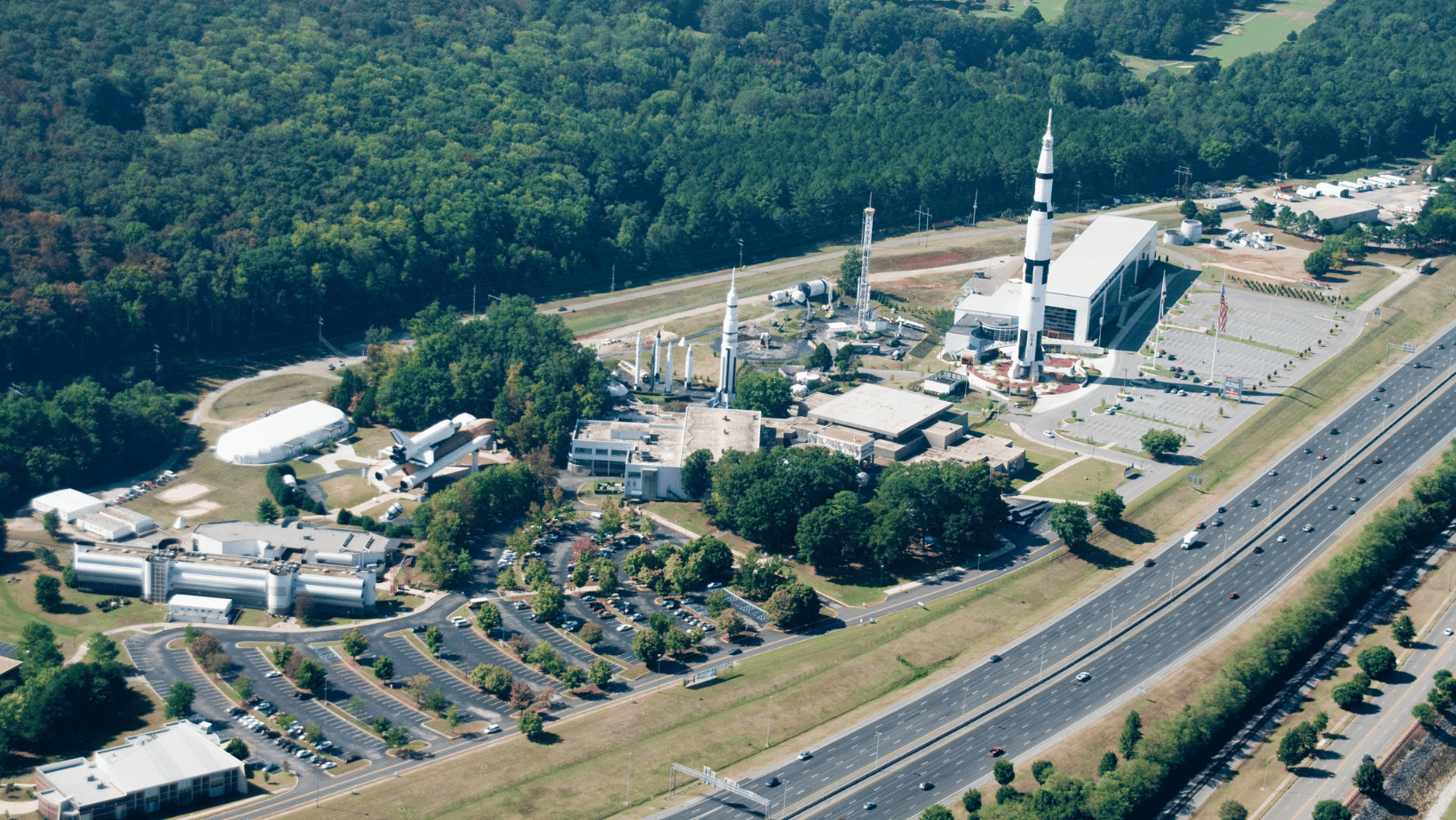 Huntsville, Alabama, has a strong and diverse economy driven by aerospace, defense, technology, and research sectors. The city offers a range of employment opportunities, a favorable business climate, and a growing entrepreneurial ecosystem. Let's explore the employment landscape and factors contributing to Huntsville's thriving economy.
Key Industries
Aerospace and Defense: Huntsville is often called the "Rocket City" due to its strong ties to the aerospace industry. The metropolis is home to NASA's Marshall Space Flight Center, which plays a crucial role in space exploration and research. Several aerospace and defense companies, including Lockheed Martin, Boeing, and Northrop Grumman, have a significant presence in the city.
Technology and Research: Huntsville's growing technology sector focuses on research, development, and innovation. The Cummings Research Park, one of the largest research parks in the United States, houses numerous technology companies, startups, and research organizations.
Manufacturing: The manufacturing industry is vital to Huntsville's economy. The city has a diverse manufacturing sector, encompassing automotive, aerospace, electronics, and consumer goods production.
Healthcare: Huntsville has a robust healthcare sector, with multiple hospitals, medical centers, and specialized healthcare facilities. Huntsville Hospital, Crestwood Medical Center, and Huntsville Veterans Affairs Medical Center are among the prominent healthcare institutions in the city.
Business Climate and Entrepreneurship
Huntsville's favorable business climate encourages entrepreneurship and attracts businesses from various industries. The city offers economic development incentives, capital access, and business support services. The Huntsville/Madison County Chamber of Commerce actively promotes business growth and provides resources for startups and established companies.
Job Opportunities
Huntsville's robust economy and diverse industries create many job opportunities across different sectors. The city's steady economic growth and the presence of significant employers make Huntsville an attractive destination for individuals seeking employment or career advancement.
Healthcare and Medical Facilities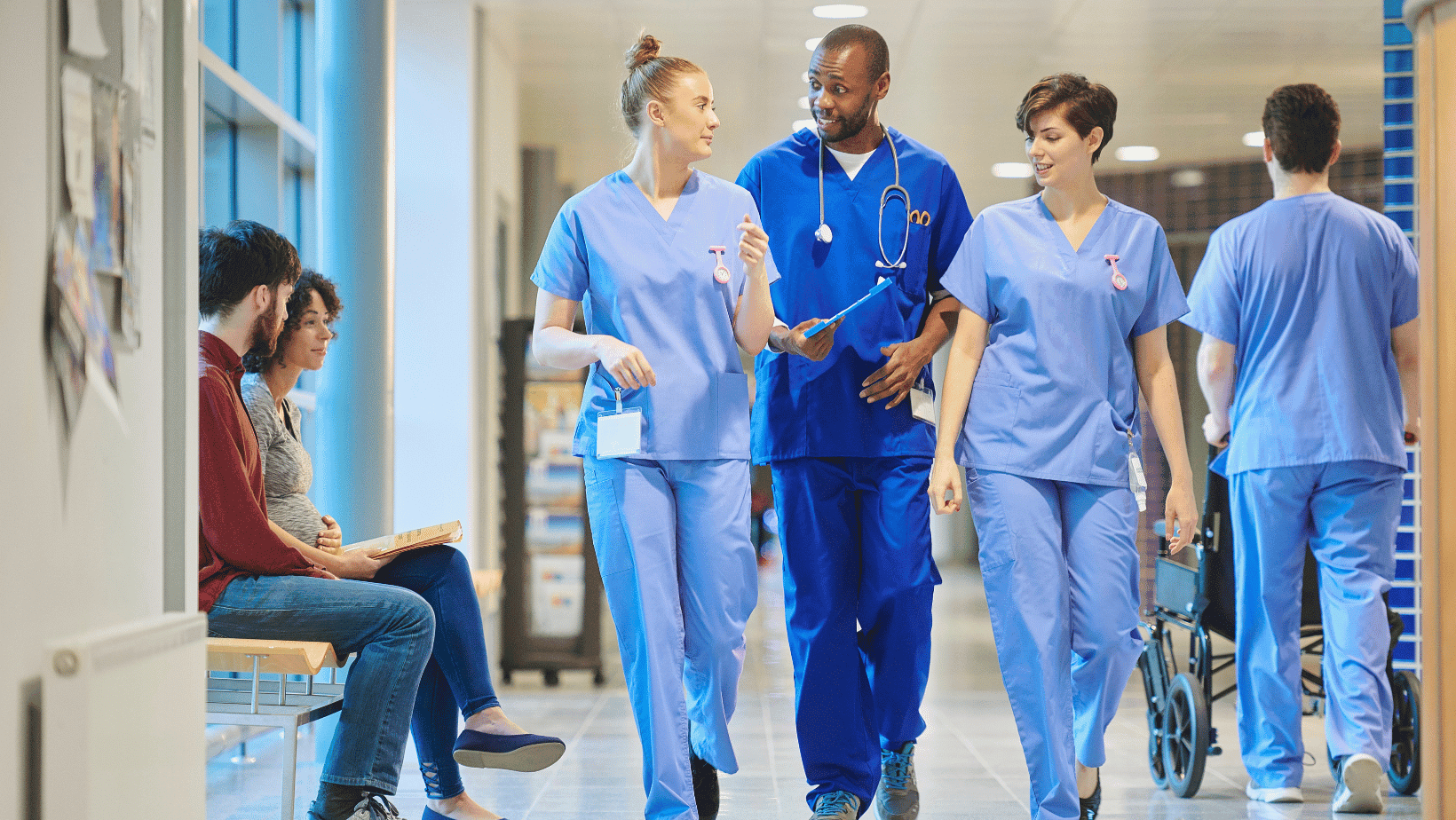 Relocating to Huntsville, AL, is home to a robust healthcare system, offering a wide range of medical facilities and services to meet the healthcare needs of its residents. The city boasts reputable hospitals, specialized clinics, and a dedicated healthcare workforce. Let's explore the healthcare landscape in Huntsville and highlight some of the critical medical facilities in the area.
Prominent Hospitals
Huntsville Hospital: Huntsville Hospital is the largest hospital in the region and serves as a major medical center for Huntsville and its surrounding areas. The hospital offers comprehensive medical services, including emergency care, surgical procedures, maternity care, cancer treatment, and specialized care in various fields. It is known for its advanced technology, experienced healthcare professionals, and high-quality patient care.
Crestwood Medical Center: Crestwood Medical Center is another leading hospital in Huntsville, providing a wide range of medical services, including emergency care, cardiac care, orthopedics, women's services, and surgical procedures. The hospital is committed to patient-centered care and offers state-of-the-art facilities and advanced medical technologies.
Huntsville Veterans Affairs Medical Center: Huntsville VA Medical Center provides healthcare services to veterans in the Huntsville area. The medical center offers a range of primary care, specialty care, mental health services, and rehabilitation programs for veterans.
Specialized Clinics and Centers
HudsonAlpha Institute for Biotechnology: The HudsonAlpha Institute for Biotechnology is a world-class genomics research institute focusing on advancing genomic medicine and biotechnology. The institute collaborates with healthcare providers and researchers to translate genomic discoveries into clinical applications and personalized medicine.
Alabama Cancer Care: Alabama Cancer Care is a specialized clinic in Huntsville that provides comprehensive cancer care services. The clinic offers various treatment options, including chemotherapy, radiation therapy, immunotherapy, and supportive care services, to patients battling cancer.
The Orthopaedic Center: The Orthopaedic Center is a renowned orthopedic clinic in Huntsville, offering comprehensive orthopedic care and services. The center specializes in diagnosing, treating, and rehabilitating musculoskeletal conditions, providing surgical and non-surgical treatment options for orthopedic injuries and illnesses.
The Heart Center: Specialized cardiology clinic that provides a comprehensive range of cardiovascular services, including diagnostic testing, interventional procedures, cardiac rehabilitation, and preventive care. The clinic's experienced cardiologists and cardiovascular surgeons deliver high-quality heart care to patients in Huntsville and the surrounding areas.
Community Health and Wellness
Huntsville emphasizes community health and wellness, offering various resources and initiatives to promote a healthy lifestyle. The Huntsville-Madison County Health Department plays a vital role in public health by providing vaccinations, disease prevention programs, health education, and environmental health services to the community. Additionally, the city has numerous fitness centers, parks, and recreational facilities that encourage physical movement and wellness.
Dining and Cuisine
Huntsville, Alabama, offers a diverse and thriving dining scene that caters to a broad scope of culinary preferences. Whether you're craving traditional Southern flavors, international cuisines, or innovative culinary creations, Huntsville has something to satisfy every palate. Let's explore the dining and cooking in Huntsville and discover some of the city's extraordinary culinary experiences.
Southern Cuisine
Huntsville celebrates its roots with various traditional Southern dishes. Plenty of establishments serve delicious Southern fare, from mouthwatering barbecue to comfort food classics like fried chicken, collard greens, and cornbread.
International Flavors
Huntsville embraces diversity through its international cuisine offerings. The city is home to a vibrant mix of restaurants showcasing flavors worldwide. Whether you're in the mood for authentic Mexican cuisine at Casa Blanca Mexican Restaurant, flavorful Indian dishes at Sitar Indian Cuisine, or fresh sushi and Japanese specialties at Yoshi Sushi Fusion, you'll find a diverse range of international options to tantalize your taste buds.
Farm-to-Table Delights
Huntsville embraces the farm-to-table movement, with many restaurants emphasizing locally sourced ingredients and supporting regional farmers. These establishments offer menus that change with the seasons, showcasing the freshest produce and components available. Places like Cotton Row Restaurant, Commerce Kitchen, and Purveyor pride themselves on creating culinary experiences highlighting the best of Huntsville's local flavors.
Craft Breweries and Gastropubs
Huntsville has also emerged as a hub for craft beer enthusiasts. The city is home to several breweries and gastropubs that serve various craft beers and offer delicious food pairings. Places like Straight to Ale Brewery, Yellowhammer Brewing, and Campus No. 805 are popular spots to enjoy locally brewed beers alongside creative and flavorful pub fare.
 Arts and Culture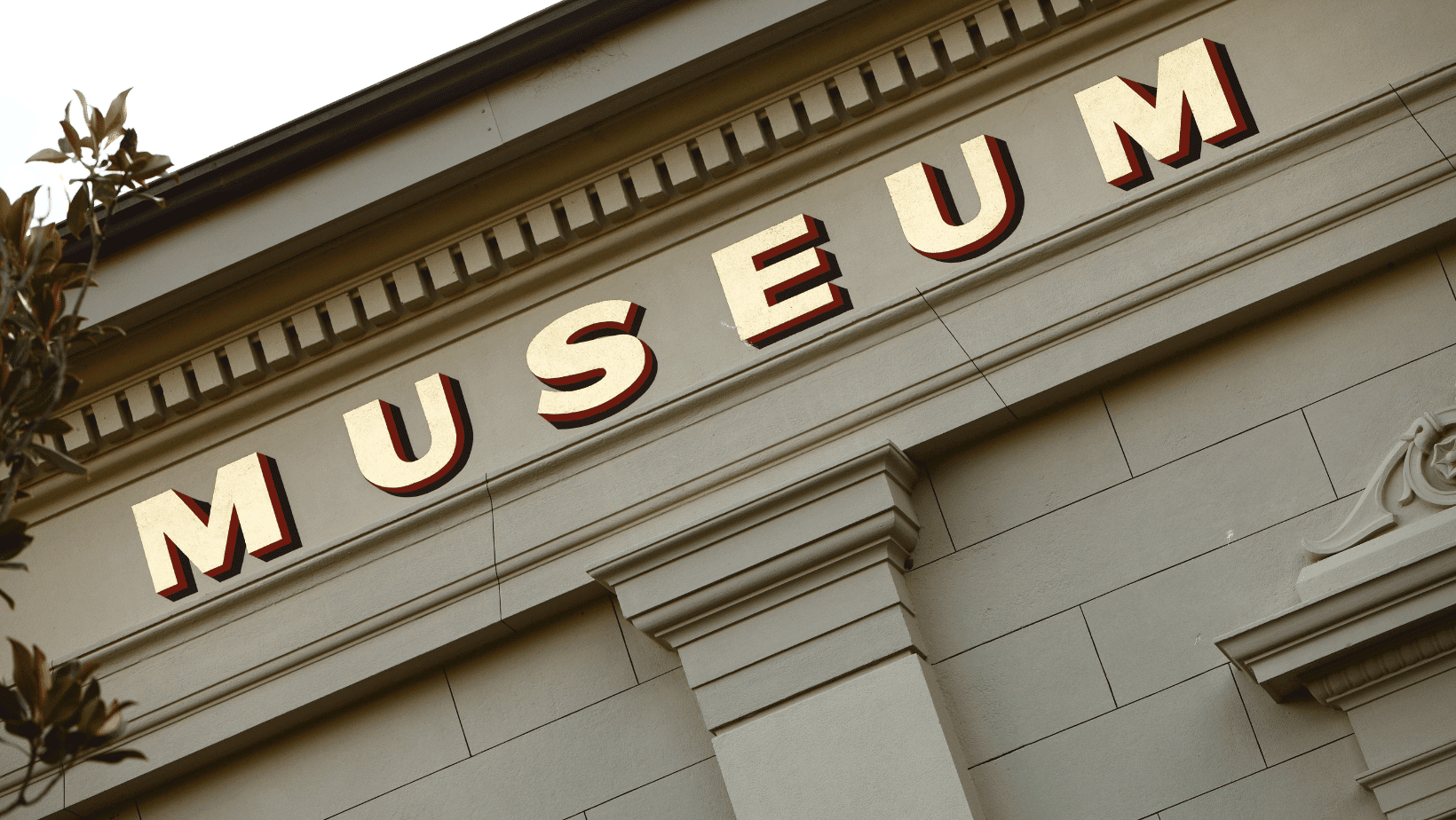 Alabama is a city that embraces and celebrates its arts and culture. Huntsville offers a rich and diverse cultural scene, from world-class museums and galleries to vibrant performing arts venues and community events. Let's explore some of Huntsville's critical aspects of arts and culture.
Museums and Galleries: Huntsville has several outstanding museums and galleries that showcase art, history, and science. The Huntsville Museum of Art features a diverse collection of American art, traveling exhibitions, and educational programs.
Performing Arts Venues: Huntsville boasts several venues that host various performing arts events throughout the year. The Von Braun Center is a premier performing arts complex that hosts Broadway shows, symphony concerts, ballet performances, and more.
Festivals and Events: Huntsville is known for its vibrant festivals and community events celebrating arts, culture, and music. The Panoply Arts Festival is a highlight featuring visual arts, live performances, and hands-on activities for all ages.
Public Art: Huntsville embraces public art to beautify the city and engage the community. The town with captivating murals, sculptures, and installations that add vibrancy to public spaces. The SPACES Sculpture Trail showcases large-scale sculptures by local and regional artists along the downtown Huntsville corridor.
Transportation and Commute
Offers a convenient and well-connected transportation system that facilitates easy commuting and travel within the city and beyond. Here's a brief overview of transportation options and the commute experience in Huntsville.
Roadways and Highways: Huntsville has a well-developed network of roads and highways that make commuting by car or motorcycle a popular choice. Interstate 565 connects the city to neighboring areas, including Decatur and Interstate 65, providing convenient commuter access.
Public Transportation: Huntsville offers public transportation services through the Huntsville Shuttle Bus System, known as the "Shuttle." The Shuttle operates several fixed routes throughout the city, providing an affordable and accessible option for commuters and residents who prefer not to drive.
Ride-Sharing and Taxis: Ride-sharing services such as Uber and Lyft are available in Huntsville, providing convenient transportation options at the touch of a button. These services offer flexibility and on-demand transportation for residents and visitors.
Cycling and Pedestrian Infrastructure: Huntsville is working towards enhancing its cycling and pedestrian infrastructure to promote alternative modes of transportation and create a more pedestrian-friendly city.
Huntsville International Airport: For air travel, Huntsville is by the Huntsville International Airport (HSV), which offers domestic and international flights.
Sports and Outdoor Activities
Sports enthusiasts will find plenty to enjoy in Huntsville. The city is home to the Huntsville Havoc ice hockey team and the Rocket City Trash Pandas, a Minor League Baseball team. There are numerous parks, golf courses, and recreational areas for outdoor activities where residents can engage in activities like hiking, biking, fishing, and boating.
Events and Festivals
Huntsville, Alabama, is an echoing city offering yearly diverse events and festivals. Huntsville has something to offer everyone, from music and art festivals to cultural celebrations and community gatherings.
Here are some notable events and festivals that residents and visitors can look forward to:
Panoply Arts Festival – Held annually in the spring, the Panoply Arts Festival is one of Huntsville's premier events. It showcases various visual arts, live performances, interactive activities, and food vendors.
Rocket City Brewfest – Beer enthusiasts flock to the Rocket City Brewfest, an annual craft beer festival in spring. Attendees can sample a wide selection of craft beers from local and regional breweries while enjoying live music and food.
Monte Sano Art Festival: The Monte Sano Art Festival is a juried art show held each fall at Monte Sano State Park. The festival showcases the works of talented artists across various mediums, including painting, sculpture, ceramics, and jewelry. Visitors can browse and purchase unique art pieces while enjoying the park's natural beauty.
Huntsville Classic: The Huntsville Classic is a highly anticipated annual event that combines live music performances with philanthropy. Renowned artists and bands take the stage to entertain the audience.
Big Spring Jam: Big Spring Jam is a multi-day music festival that brings together local and national acts for a weekend of live performances. From rock and country to pop and indie music, the festival offers a diverse lineup that appeals to various musical tastes.
 The Bottom Line
Relocating to Huntsville, AL, offers many opportunities and a high quality of life. This city guide has provided a comprehensive overview of the geography, climate, demographics, housing, education, employment, healthcare, transportation, recreational activities, and more. By utilizing this knowledge and immersing yourself in the vibrant community, you'll be well-prepared to embark on your new journey in Huntsville, Alabama—Rocket City!
Don't let relocation stress hold you back from your dream home. Contact us today and take advantage of our free counseling session to make informed decisions about your move. Our expert team at Relo.ai is committed to providing you with personalized guidance and support to ensure a smooth and stress-free relocation experience. Fix a meeting with our relocation expert now to take the first step toward your new adventure!
RELATED
Jacksonville City Guide – Discovering the Best of Jacksonville, Florida
Relocating To Lancaster, PA – Top Things to Know
Everything you need to know before relocating to Madison Wisconsin
Relocating to Miami is Pure Fun with this City Guide