Tampa, located on the west coast of Florida, is a vibrant and diverse city known for its beautiful beaches, rich culture, and economic opportunities. As you consider relocating to Tampa, Whether you're pursuing career prospects, seeking sunnier skies, or just yearning for a fresh start, your adventure in this vibrant city begins now.
We'll guide you through the essentials of relocating to Tampa, providing you with a wealth of information to ensure a seamless transition. From climate insights to employment prospects, educational options, and the best places to dine and explore. This guide is your roadmap to making Tampa your new home. 
Fascinating Facts about Tampa, FL that You Probably Didn't Know
Tampa boasts Bayshore Boulevard, the world's longest continuous sidewalk, stretching an impressive 4.5 miles.

Notably, Tampa is home to Big Cat Rescue, the largest accredited sanctuary globally, dedicated to the well-being of big cats.

Tampa's MacDill Air Force Base holds significance as the headquarters of U.S. Central Command, overseeing military operations in the Middle East.

Interestingly, the Cuban sandwich finds its origins in Tampa, not its namesake country, Cuba.

Savor a slice of history at the Columbia Restaurant, the oldest Spanish restaurant in the United States, located right here in Tampa.

Delve into art and culture at the 

Tampa Museum of Art

, which houses the world's largest collection of Cuban art.

Tampa's roots run deep, with a storied history dating back to the era of Spanish conquistadors. The city's founding in 1539 makes it a historical treasure.

Tampa is also a popular tourist destination, and the city is home to several theme parks, including 

Busch Gardens Tampa Bay

 and 

ZooTampa

 at Lowry Park.
What is It Like to Relocate to Tampa?
Tampa boasts a subtropical climate with mild winters and abundant sunshine, offering an average temperature of 73°F (23°C). Nestled along the Gulf of Mexico, you'll have access to breathtaking beaches like Clearwater Beach, St. Pete Beach, and Fort De Soto Park. The city's robust job market, particularly in healthcare, finance, and tourism, is complemented by a relatively low cost of living compared to other major Florida cities.
Tampa also offers a plethora of attractions, including Busch Gardens Tampa Bay, Adventure Island, and the Florida Aquarium. With a population of 383,939, a median household income of $54,210. A cost of living index of 95.2 (below the U.S. national average of 100), a low unemployment rate of 3.5%, and a crime rate of 350 per 100,000 residents. Tampa presents an enticing destination for those seeking a warm climate, beautiful beaches, a strong economy, and an affordable lifestyle.
The Cost Of Living in Tampa 
💰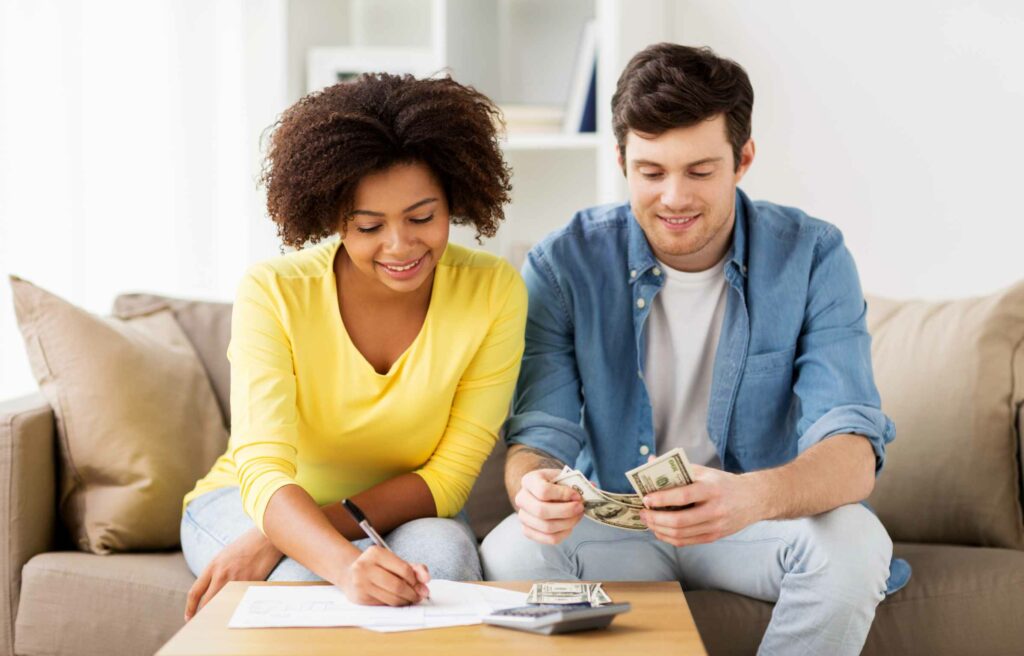 Tampa, Florida, offers an attractive proposition when it comes to the cost of living. According to data from Numbeo, the city boasts a cost of living that's approximately 17.4% lower than the national average. Making it a place where your hard-earned dollar can stretch further than in many other parts of the country.
Let's delve into the specifics of the key cost of living factors that contribute to Tampa's affordability:
Housing
For individuals considering relocating to Tampa, the housing market offers notable advantages. The median home price in Tampa stands at $436,033, which falls slightly below the national median of $428,700. Similarly, for those opting to rent. The median cost of a two-bedroom apartment in Tampa is $1,326 per month, a figure that's below the national median of $1,540.
Utilities
Managing your monthly utility bills in Tampa is reasonable, with an average cost of approximately $172.22 for a two-bedroom apartment. This encompassing figure covers electricity, gas, water, and garbage removal. Helping you maintain your household without breaking the bank and leaving you with more to enjoy Tampa's many attractions and amenities.
Transportation
Navigating Tampa's roads is budget-friendly, with an average monthly transportation cost of $185.27. This figure covers various aspects, including gas, public transportation, and vehicle maintenance, making it more affordable to get around the city. Tampa's well-planned road infrastructure and relatively low traffic congestion contribute to a hassle-free and cost-effective commuting experience for residents.
Food
Feeding your family in Tampa comes with an average monthly grocery bill of around $800 for a family of four. Providing not only affordability but also a wonderful chance to explore the city's diverse culinary scene without straining your budget. You can savor the rich tapestry of local flavors and indulge in international cuisines at various eateries while effectively keeping your dining expenses in check.
Healthcare
Taking care of your health is accessible in Tampa. The average cost of a doctor's visit in the city is approximately $115.17, ensuring that quality healthcare remains within reach. With an average trip to the dentist averaging around $99.36. You can prioritize your family's well-being without worrying about exorbitant medical expenses, contributing to your overall peace of mind in Tampa.
Climate and Weather 
⛅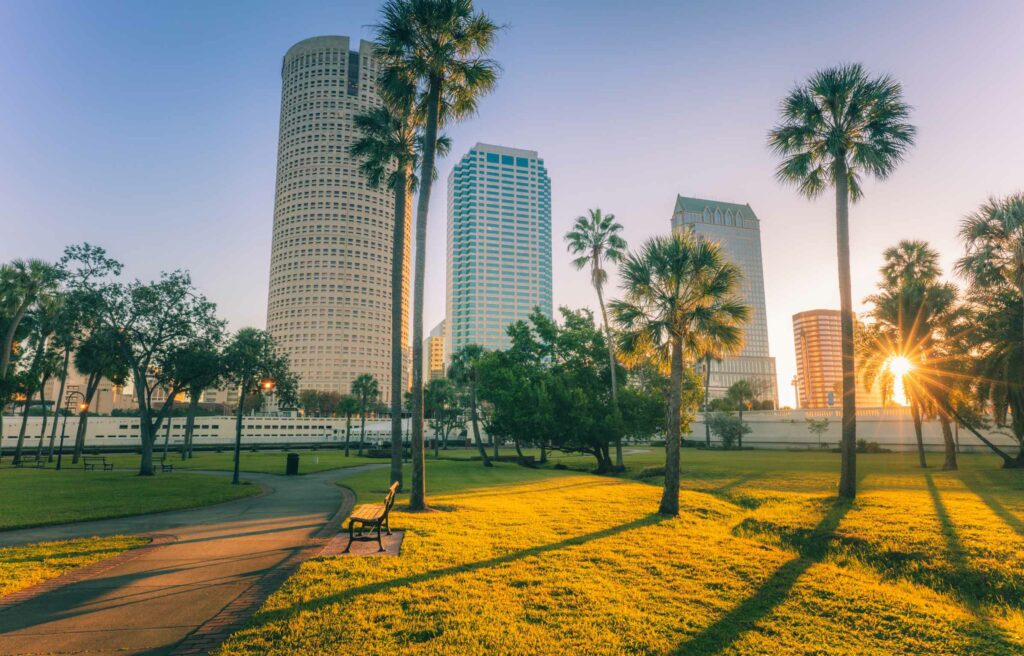 Tampa's climate is the envy of many, offering residents and newcomers a desirable mix of warmth and sunshine throughout the year. This coastal paradise experiences distinct seasons, each with its unique charm. From the sizzling summer days to the mild and pleasant winters, followed by the vibrant fall and blooming spring. Tampa's climate is a compelling reason to consider relocating to Tampa, this sunny haven.
Summer
During the summer months in Tampa, the city truly lives up to its reputation as a sunny paradise. The summer season brings hot and humid Weather, with average high temperatures soaring into the high 80s and occasionally reaching the 90s. This is the perfect time to indulge in water-based activities, explore the city's beautiful beaches, and enjoy outdoor festivals and events.
Winter
Tampa's winters provide a welcome respite from the cold for those relocating from chillier regions. While the rest of the country may be bundled up, Tampa's winter is remarkably mild, with average temperatures hovering in the low 50s. The city's comfortable winter climate allows residents to continue outdoor activities. Making it an appealing destination for those seeking a break from harsh winter conditions.
Fall
Fall in Tampa brings a delightful change in Weather as the scorching summer heat begins to wane. The fall season is characterized by gradually decreasing humidity and more pleasant temperatures. Highs typically range from the mid-70s to the mid-80s, making it an excellent time for outdoor adventures, hiking, and exploring Tampa's natural beauty.
Spring
As spring unfolds in Tampa, the city bursts into color with blooming flowers and lush greenery. Spring is an ideal time to explore the city's parks, gardens, and outdoor attractions. Temperatures gradually rise, with highs in the mid-70s to low 80s, making it comfortable for outdoor activities. Spring also marks the start of festival season, with numerous events celebrating the city's culture, food, and music.
Lifestyle and Culture
Tampa boasts a diverse and vibrant cultural scene featuring theatres, museums, and galleries that showcase its rich history, preserved in historic districts and landmarks. Whether you're into water sports or golf, Tampa caters to an active lifestyle. Be sure to explore the Tampa Museum of Art's vast collection of over 20,000 global artworks and enjoy the eclectic blend of shops, restaurants, and bars in the charming Ybor City district.
For aquatic enthusiasts relocating to Tampa, the Florida Aquarium offers an immersive experience with over 20,000 aquatic creatures from around the world. Sports fans can catch an NFL game at Raymond James Stadium, home to the Tampa Bay Buccaneers, while beach lovers can unwind at Clearwater Beach, consistently ranked among the finest in the United States. Tampa truly has something for everyone to enjoy.
Dining and Food Scene 
🍹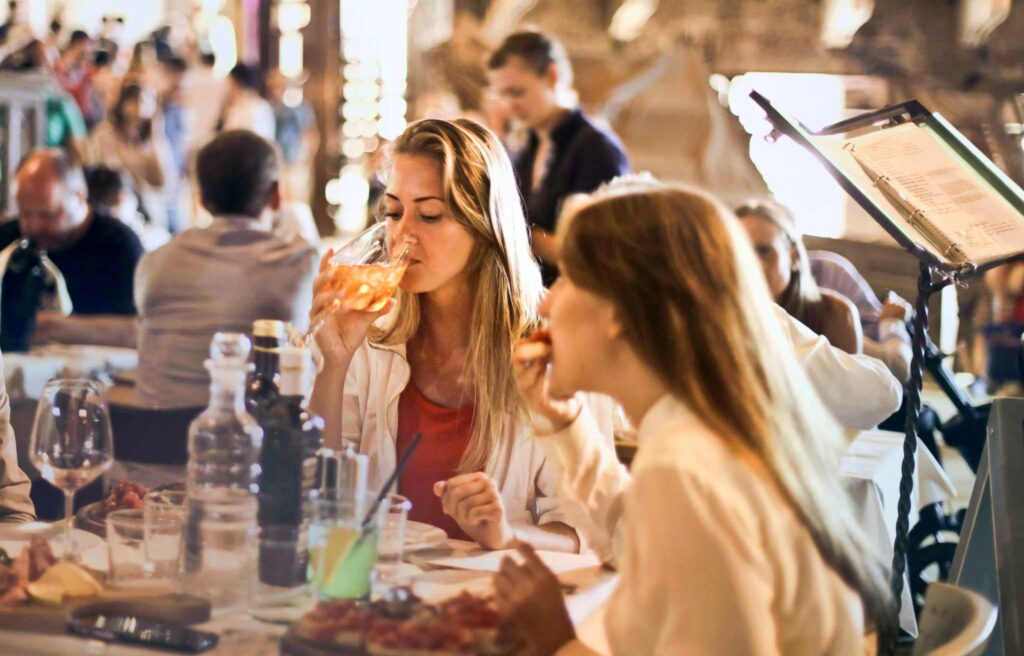 When it comes to dining in Tampa, prepare your taste buds for a culinary journey through a rich tapestry of flavors. Influenced by Cuban, Spanish, and Southern cuisines, Tampa's food scene is a delightful melting pot. Be sure to savor iconic dishes like Cuban sandwiches, fresh seafood delicacies, and the zesty key lime pie.
Local Cuisine and Food Culture
Tampa's food scene is a harmonious blend of various culinary traditions, creating a distinctive and mouthwatering experience. From the bold flavors of Cuban sandwiches to the tempting Spanish tapas, the comforting embrace of Southern favorites, and the exciting diversity of international cuisine, Tampa's dining culture is a celebration of its vibrant multicultural heritage, promising a delightful meal for everyone to savor.
Popular Restaurants and Food Markets
Tampa's dining landscape caters to all tastes and preferences. Whether you seek the elegance of upscale restaurants or the casual charm of food trucks, Tampa truly has it all. Explore renowned establishments like the historic Columbia Restaurant, indulge in the finest steaks at Bern's Steak House, or embrace the craft brews and culinary delights of the iconic Tampa Bay Brewing Company.
Grocery Shopping and Meal Planning
When you're in the mood to whip up some delicious dishes at home, Tampa has got you covered with popular grocery stores like Publix, Winn-Dixie, and Walmart right around the corner. Explore the local produce and unique culinary finds – they'll surely elevate your home-cooked meals to something truly special. Plus, the vibrant local markets are a treat to explore, adding a dash of Tampa's flavor to every meal you create.
Transportation and Commuting 
🚗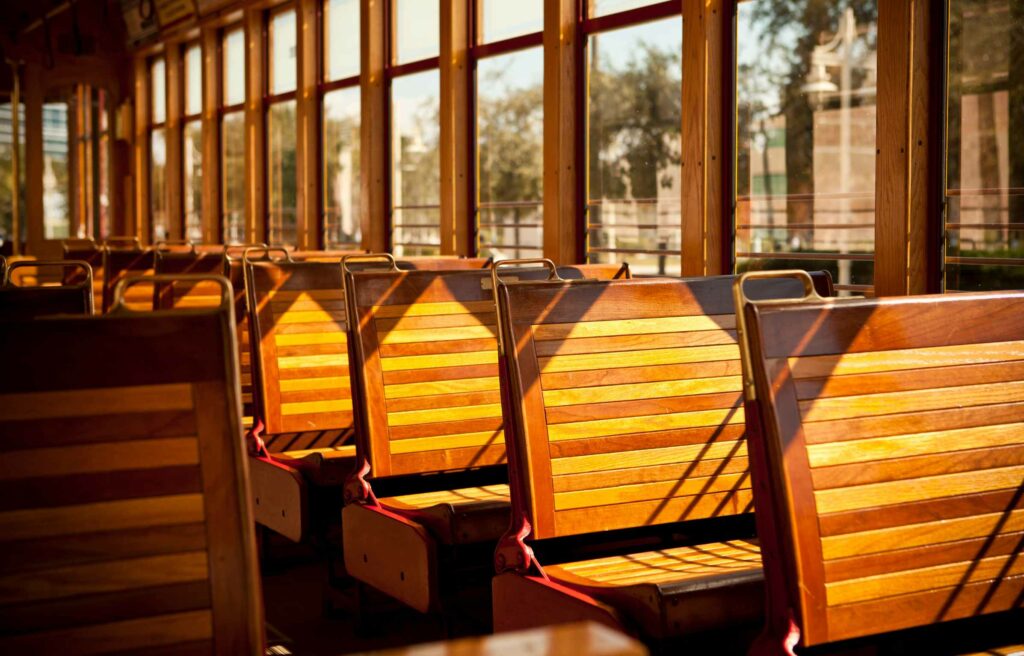 Tampa's transportation and commuting options are vital for residents and newcomers alike. Whether you're exploring the city's public transportation, contemplating car ownership, or planning your daily commute, here's what you need to know:
Public Transportation Options
Tampa boasts a comprehensive and efficient public transportation system operated by the Hillsborough Area Regional Transit (HART) authority. HART provides an extensive network of buses and a charming streetcar line known as the TECO Line Streetcar. This historic streetcar offers a unique and nostalgic way to explore the city, including the vibrant historic district of Ybor City.
Owning a Vehicle in Tampa
While public transportation is readily available, many Tampa residents opt for car ownership to enjoy the convenience of personal mobility. Tampa's well-developed road infrastructure, featuring major highways like I-275 and I-4, ensures smooth access to the city and its surrounding areas. Exploring the region or relying on rideshare services like Uber and Yellow Cab, having your vehicle or access to convenient transportation is a common choice.
Traffic and Commute Times
Tampa's traffic patterns can vary depending on the time of day and specific locations within the city. Rush hour traffic is a typical occurrence, so it's essential to consider your daily commute when selecting a neighborhood to reside in. To navigate the roads efficiently, take advantage of traffic apps and maps that provide real-time updates and alternative routes. Ensuring a smoother journey through Tampa's diverse landscape.
Education and Schools 
🎓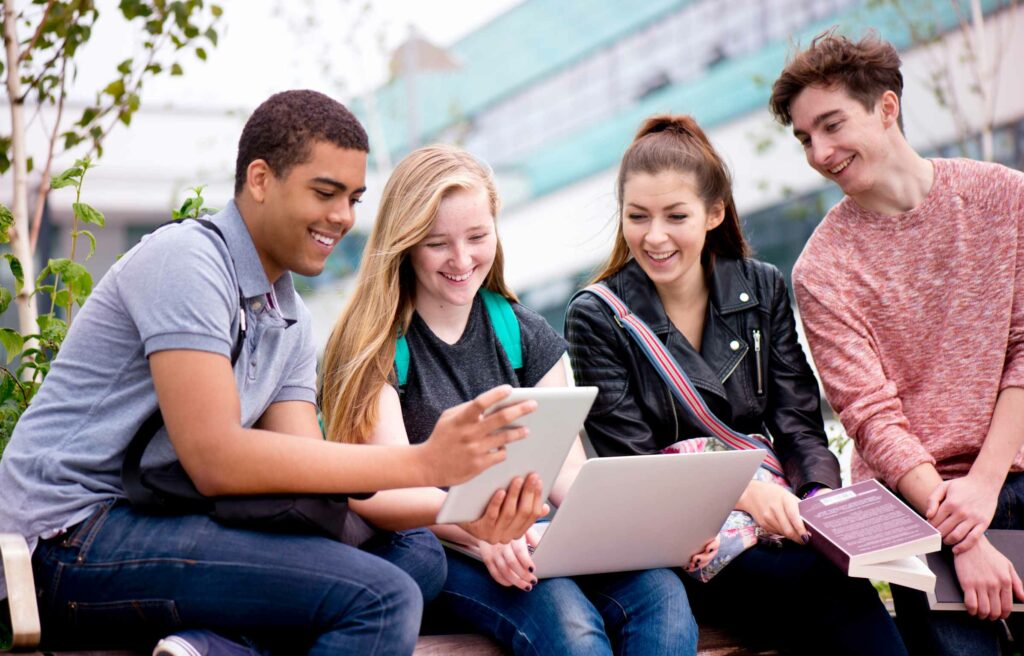 Tampa has an excellent education system with top-rated public and private schools. Making it an ideal choice for families relocating to Tampa. There are several renowned higher education institutions, such as the University of South Florida and the University of Tampa.
Public vs. Private Schools
Tampa offers both public and private schooling options. Hillsborough County Public Schools is the largest school district in the area and includes highly-rated schools. Private schools, including religious and independent institutions, are also available.
Here are some of the top schools and universities in Tampa:
Higher Education Opportunities
Tampa boasts a variety of prestigious higher education institutions. Including the University of South Florida, the University of Tampa, and Hillsborough Community College. These schools offer diverse academic programs and lifelong learning opportunities. With over 50,000 students, the University of South Florida offers 190+ programs and leads in research.
The University of Tampa, hosting more than 10,000 students, offers 70+ undergrad and 34 grad programs, known for its academics and vibrant campus life. Hillsborough Community College, with 40,000+ students, offers 100+ programs, known for affordability and flexibility. These schools enrich Tampa's educational landscape, serving a wide range of students and interests.
Unemployment and Jobs in Tampa 
📉
As of the latest data, Tampa's unemployment rate stands at a low of 3.1%, notably below the national average of 5.8%. The city's robust job growth rate of 2.2% in the past year surpasses the national average of 1.8%. Tampa's flourishing employment landscape is driven by diverse sectors, with trade, transportation, and utilities; professional and business services; and leisure and hospitality leading the way. 
This attractive employment landscape continues to attract new businesses, promising a bright outlook for job seekers and contributing to the economic vitality of the city.
With such favorable employment prospects, relocating to Tampa offers not only career opportunities but also a thriving community and a high quality of life for residents and newcomers.
Job Opportunities and Economy 
💼
Tampa's economic vigor stems from thriving sectors encompassing finance, healthcare, technology, and tourism. Here, Fortune 500 companies abound, offering a wealth of career prospects. The city consistently maintains an unemployment rate below the national average, underlining its robust job market. In 2022, Tampa impressively posted an unemployment rate of just 2.8%, notably lower than the national figure of 3.6%. 
This dynamic economic landscape extends to households relocating to Tampa, with a median income of $60,627. Presenting a favorable economic backdrop when compared to the national median household income of $67,521. Tampa's thriving job market and economic vitality make it an enticing destination for those seeking professional growth and financial stability.
Healthcare 
🏥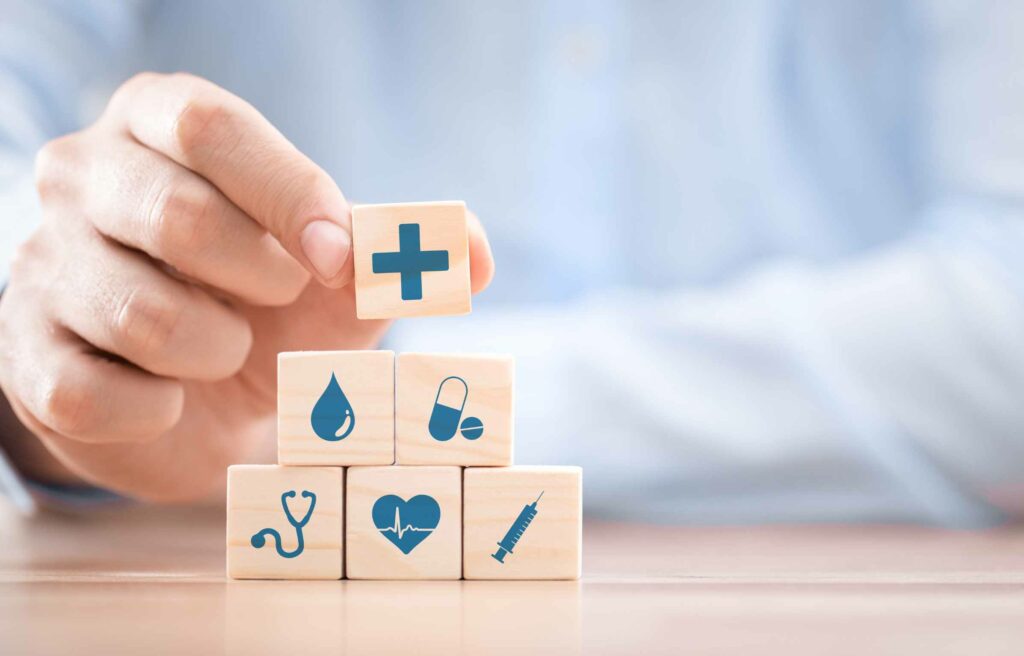 Healthcare in Tampa is bolstered by a robust healthcare system that includes numerous world-class hospitals and clinics. Ensuring residents and visitors have access to top-quality medical care. Beyond these renowned institutions, Tampa hosts a network of specialized medical providers, research centres, and medical schools, solidifying its reputation as a healthcare hub.
Here are some of the top hospitals in Tampa:
Social and Community Life
Relocating to a new city can be an exciting yet challenging experience, but in Tampa, you'll find a warm and welcoming atmosphere that makes the transition smoother. Tampa's social and community life is rich with opportunities to connect and engage with others, ensuring you feel right at home in no time.
Making New Friends and Connections
One of Tampa's defining traits is its friendly and inclusive spirit, especially for those relocating to Tampa. Whether you're a newcomer or a long-time resident, you'll discover numerous ways to make new friends and establish meaningful connections in Tampa. Attending local events, joining clubs, or engaging in community activities are great ways to connect with fellow enthusiasts and make new friends.
Local Community Involvement
Giving back to your new community not only enriches the lives of others but also deepens your sense of belonging. Tampa offers ample opportunities for local community involvement, from supporting charities to joining volunteer organizations. By engaging in community events and initiatives, you'll not only contribute positively but also forge lasting bonds with fellow residents.
Events and Festivals
Tampa knows how to celebrate, and the city hosts a diverse array of events and festivals throughout the year. Mark your calendar for the iconic Gasparilla Pirate Fest, an annual extravaganza that brings the city alive with swashbuckling fun. Be sure not to skip the Gasparilla Music Festival, a haven for music enthusiasts with its diverse artist lineup. The Florida State Fair is a delightful window into Tampa's culture.
The Best Places to Visit in Tampa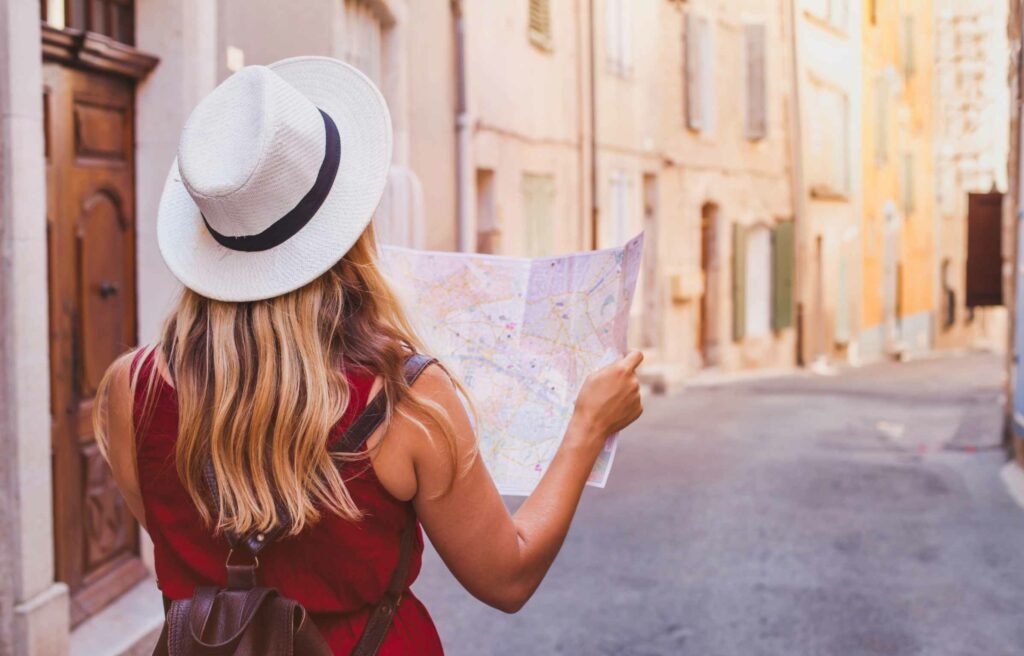 Tampa, Florida, isn't just any city – it's a treasure trove of vibrant culture, thrilling attractions, and heartwarming stories. Whether you're relocating to Tampa, a fan of the great outdoors, a history geek, a passionate art lover, or you're on the hunt for kid-approved fun.
Here are some of Tampa's hottest spots:
Busch Gardens Tampa Bay: It's more than just a theme park. With over 200 animal species, electrifying rides, and spellbinding performances, it attracts a whopping 4 million people annually.
The Florida Aquarium: Plunge into an aquatic wonderland with 7,000+ marine creatures. Welcoming about 1.3 million visitors each year, this is your ticket to an unforgettable under-the-sea experience.
Lowry Park Zoo: Welcoming over a million people every year, This family gem showcases a vast array of animals, hands-on displays, and conservation stories. An essential stop for all wildlife lovers!
Tampa Riverwalk: This beautiful 2.4-mile stretch beside the Hillsborough River is a hotspot for events and festivals. A favorite among locals and tourists, it's a breath of fresh air in the heart of the city.
Ybor City: Step into a neighborhood with a rich past and a pulsating present. Known for its historic allure and buzzing nightlife, Ybor City sees millions of explorers eager to soak in its distinct vibe each year.
Tampa Bay History Center: Drawing around 100,000 history buffs every year, this museum unravels Tampa's fascinating tales through immersive displays and relics.
Straz Center for the Performing Arts: A beacon for arts enthusiasts, this venue witnesses over 600,000 guests annually. From Broadway hits to local talents, the stage is always lit here.
Tampa Museum of Art: Attracting around 100,000 visitors yearly, this museum boasts an impressive collection, with the highlight being Greek and Roman antiquities. A paradise for art and history lovers!
Things to Do in Tampa
Tampa, Florida, offers a plethora of exciting activities and attractions for those relocating to Tampa, as well as for residents and visitors. Whether you're a nature enthusiast, an art lover, a sports fan, or simply seeking family-friendly fun, Tampa has something to offer everyone.
Here are must-try things to do in Tampa:
Explore Busch Gardens Tampa Bay: This world-renowned theme park offers thrilling rides, up-close animal encounters, and captivating shows. It's a favorite destination for adrenaline junkies and animal lovers alike.
Visit the Florida Aquarium: Dive into the underwater world with over 7,000 aquatic animals and interactive exhibits, making it an educational and entertaining experience for all ages.
Discover the Tampa Riverwalk: Take a stroll along this scenic 2.4-mile promenade along the Hillsborough River. You can enjoy picturesque views, cultural festivals, and waterside dining.
Experience Ybor City: Explore the historic streets of Ybor City, known for its rich history, vibrant nightlife, and diverse cultural scene. Don't forget to try a hand-rolled cigar, a nod to the city's past.
Attend a Tampa Bay Buccaneers Game: Join the excitement of an NFL game and cheer for the Tampa Bay Buccaneers at Raymond James Stadium. Witness the thrill of football at its finest.
Visit the Tampa Museum of Art: Immerse yourself in art and culture at the Tampa Museum of Art, which houses an impressive collection, including Greek and Roman antiquities, and hosts rotating exhibitions.
Kayak in Tampa Bay: Get out on the water and explore the beauty of Tampa Bay through kayaking. Paddle along serene waterways and catch glimpses of local wildlife.
Treat Your Taste Buds: Savor the flavors of Tampa by indulging in its diverse culinary scene. From Cuban sandwiches to fresh seafood, the city offers a delectable array of dining options.
Relo.ai Simplifies Your Tampa, Florida Move 
🚚
Relo.ai, a leading relocation company, uses innovative technology to streamline your move to Tampa, Florida. Their services offer local expertise, property exploration, logistics management, cultural integration support, and a professional network. 
With these comprehensive solutions, your relocating to Tampa becomes hassle-free.
Local Expertise:

 Relo.ai knows Tampa inside out, helping you choose the right neighborhood based on your preferences.

Property Exploration:

 Explore Tampa's properties remotely through virtual tours and gather vital information.

Logistics Management:

 Relo.ai coordinates shipping and transportation for a smooth move.

Cultural Integration Support:

 Get resources and guidance to adapt to Tampa's culture and lifestyle.

Professional Network:

 Connect with local experts like real estate agents and contractors through Relo.ai.
Embark on Your Tampa Relocation with Relo.ai. Contact us today!
Schedule a meeting with Relo.ai's experts and let their AI-powered platform simplify your move. Say goodbye to relocation stress and hello to your dream home in Tampa with Relo.ai. 🏡
Bottom Line
Relocating to Tampa opens up an exciting opportunity to immerse yourself in a vibrant, friendly city with a robust economy and a wealth of cultural and recreational options. With the insights provided in this guide, you'll be well-prepared to make the most of your move to the Tampa Bay area. 
Embrace not only the sunny climate but also the warmth of the local community, and get ready to create unforgettable memories in your new home. As you embark on this thrilling journey, remember that you're becoming part of a thriving community eager to welcome you with open arms. Tampa is the place where you can flourish and truly call home.