Denver, the Mile-High City, is an alluring place for anyone looking to plant roots or invest in property. With its breathtaking mountain views, vibrant cultural scene, and thriving economy, it's no surprise that the Denver real estate market can be competitive. If you're on a quest to find a home in Denver, the journey can be thrilling yet daunting.  
Its reputation for a high quality of life and robust job market continues to draw prospective homeowners from all corners. To help you navigate through the city's diverse neighborhoods and listings, here are some insightful tips that can transform the home-seeking experience into an adventure rather than a challenge.
1. Define Your Budget
Before you start your home search, it's crucial to establish a clear budget. Navigating the Denver real estate landscape, renowned for its stunning scenery and thriving economy, requires a well-defined budget as your compass. With a median single-family home price hovering around $700,000, understanding your financial limitations is essential to avoid overextending yourself and ensuring a smooth homebuying journey. 
Determine how much you can comfortably afford, factoring in your income, expenses, and any potential changes in your financial situation. Having a well-defined budget will help you narrow down your options and avoid wasting time on properties that are out of reach. This financial clarity will also empower you when it comes to making competitive offers in Denver's competitive real estate market.
Establishing a Realistic Budget:
DTI Ratio:

 Keep your DTI below 43%—housing expenses should stay under 43% of your gross monthly income.

Down Payment:

 Target at least a 20% down payment to lower your mortgage and interest.

Closing Costs:

 Expect additional fees, roughly 2% to 5% of the purchase price, including appraisal and title insurance.

Variable Costs: 

Account for potential changes in expenses like groceries and dining out to maintain an accurate budget.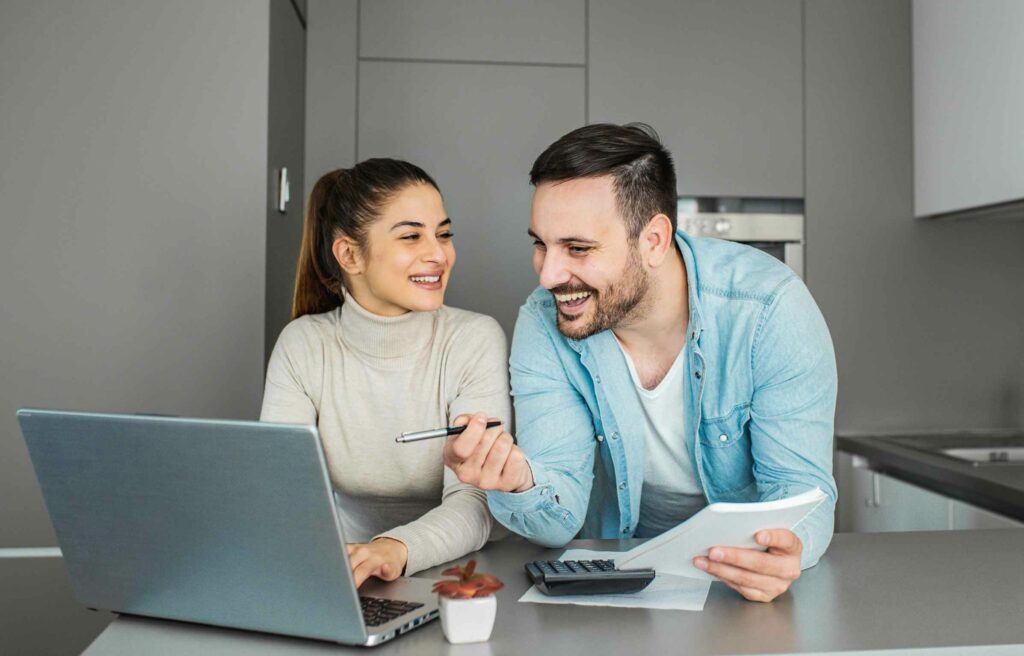 2. Choose the Right Neighborhood
Denver is a city of neighborhoods, each with its unique character and charm. To find the right home for you, it's essential to research and explore the right neighborhoods. Consider factors like proximity to your workplace, schools, parks, and recreational activities. This will help you determine which neighborhood aligns best with your daily life and personal interests.
Popular neighborhoods in Denver include Capitol Hill, LoDo (Lower Downtown), Cherry Creek, and Highland, among others. Each of these areas offers a distinct lifestyle and housing options. Whether you're drawn to the historic ambiance of Capitol Hill or the trendy vibe of LoDo, you're sure to find a neighborhood that resonates with your preferences and fits your vision of the ideal home.
3. Work with a Knowledgeable Realtor
Navigating the Denver real estate market, known for its fierce competition and rapid price appreciation, can be a daunting task for first-time homebuyers or even seasoned investors. It is where enlisting the services of a local real estate agent like relo.ai. Those who possess in-depth knowledge of the city's neighborhoods, market trends, and the intricacies of the buying and selling process can make a world of difference.
According to a recent survey by the National Association of Realtors, 89% of buyers found the assistance of a real estate agent to be beneficial in their home search. This is particularly true in a competitive market like Denver, where a knowledgeable realtor can provide invaluable insights into the intricacies of the local market, helping buyers identify suitable properties that match their needs and budget.
4. Get Pre-Approved for a Mortgage
Before you start touring homes, getting pre-approved for a mortgage is crucial. This essential step will provide you with a clear understanding of your budget and demonstrate to sellers that you're a serious buyer. Pre-approval involves a lender reviewing your financial situation and determining the maximum loan amount you qualify for. This information will guide your home search and help you stay within your financial limits.
Here's an example of a Mortgage Pre-Approval:
| | |
| --- | --- |
| Parameter | Value |
| Loan Amount | $300,000 |
| Interest Rate | 5.25% |
| Monthly Payment | $1,500 |
| Loan Term | 30 years |
Critical Benefits of Mortgage Pre-Approval:
Budget Clarity:

 Set realistic expectations and avoid overspending.

Stronger Negotiation:

 Sellers see you as financially qualified, improving your position.

Smooth Process:

 Streamlines mortgage application, reducing surprises.

Boosted Confidence:

 Proceed with your home search confidently, knowing your financial readiness.
Related: Refinance Your Mortgage: How And When To Do It
5. Attend Open Houses and Tours
To truly get a sense of the Denver real estate scene, consider visiting open houses and taking property tours. These experiences offer a unique opportunity to explore various homes, neighbourhoods, and architectural styles while also allowing you to connect with residents who can share their firsthand experiences of living in the area. During your visits, carefully assess home conditions and ask questions.
Taking notes and snapping pictures can be incredibly helpful in recalling specific details later on, especially if you're relocating to Denver and need to review your options from a distance. It's a great idea to strike up conversations with the listing agents. Don't hesitate to inquire further about any recent renovations or potential future developments in the neighbourhood.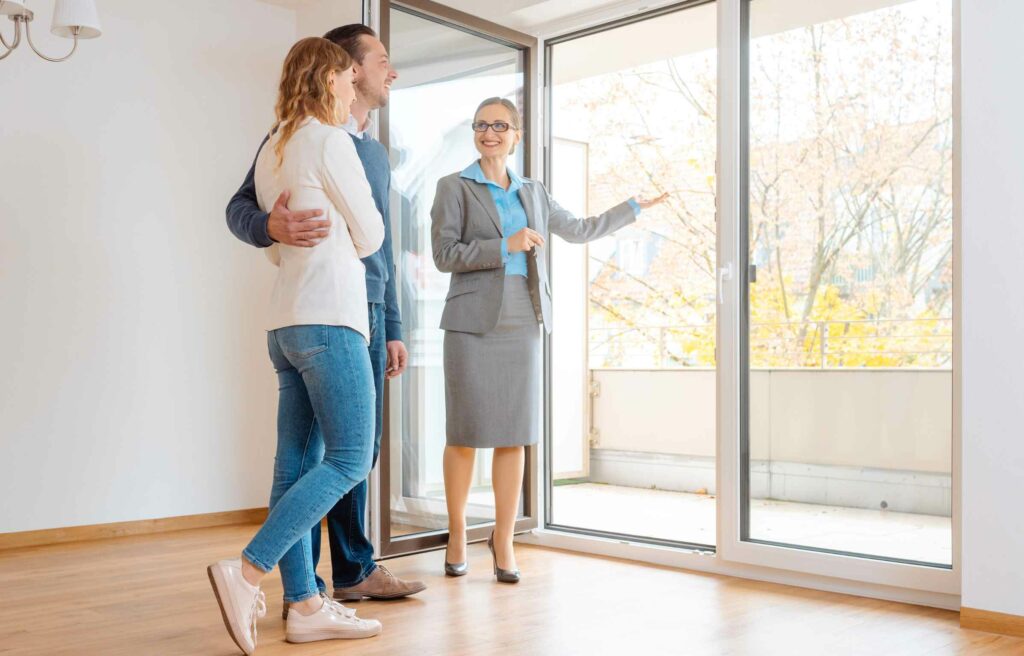 6. Consider Future Growth and Resale Value
Staying informed about the latest market trends in Denver is crucial for making informed decisions. Keep an eye on housing inventory, price fluctuations, and interest rates, as this knowledge can help you time your purchase to maximize your real estate investment potential. Consider consulting with a local real estate expert who can provide valuable insights into the current market conditions and help you strategize your investment. 
Remember that market trends can evolve, so ongoing research and expert advice are valuable assets for successful real estate decisions. By staying well-informed, you can navigate the Denver real estate market with confidence and make choices that align with your goals. This proactive approach can help you seize opportunities and adapt to changing market conditions, ensuring a more prosperous and rewarding real estate journey.
Here are Denver market prices and trends:
Median Home Price:

 $495,000 (October 2023)

Year-over-Year Home Price Appreciation

: 12%

Average Days on Market: 

28

Housing Inventory:

 1.2 months
7. Be Patient
Finding the perfect home in Denver can take time, so be patient throughout the process. Don't rush into a decision if you're not entirely comfortable with it. Trust your instincts and rely on your realtor's expertise to guide you. Remember that the Denver real estate market offers a wide range of options, and taking the time to find the right fit for your needs and preferences is essential. 
By exercising patience, you can make a well-informed choice that aligns with your long-term goals and ensures your satisfaction with your new home. This approach can lead to a more rewarding and enjoyable homeownership experience in the vibrant city of Denver. Taking your time allows you to thoroughly evaluate different neighbourhoods, amenities, and potential future developments.
Relocating To Denver Simplified with Relo.AI 🏔️
Our innovative platform is designed to streamline the relocation process, making it stress-free and convenient for individuals looking to move to Denver. Relo.AI guides you through each transition step and helps you settle into this exciting city.
Our services are customized to cater to your specific needs, guaranteeing a seamless and well-managed relocation experience. 🚚
Arrange a consultation to discover how we can assist you on your journey to relocate to Denver.
Embark on your relocation adventure by completing the form today.
To Sum Up,
Finding a home in Denver can be a rewarding experience with the right approach and guidance in defining your budget. Choosing the right neighbourhood, working with a knowledgeable realtor, and staying informed about the market. Engaging with the community and utilizing local resources can provide deeper insights into your desired area.
You can increase your chances of finding the perfect home that fits your needs and lifestyle by being proactive in your search and utilizing technology to stay ahead of new listings. Denver's real estate market may be competitive, but with patience and diligence, you can make your dream of homeownership in this remarkable city a reality.