Running a business is extremely hectic, so you need tools that can alleviate your stress, not add more to it. Because of this reason, it isn't uncommon to see tons of collaborative tools for remote working and conferencing. If your business is new to the work-from-home culture, you might also be hunting for tools that suit your business type and industry. With the right tools, you can not only manage your staff effectively but improve productivity within the organization.
When you're starting out, two types of software solutions are necessary to accommodate remote work – project management and video conferencing tools. Today, we are going to take a closer look at the top six project management and video conferencing tools that we consider to be absolute gems for small businesses. Keep reading to find out!
Project Management Tools – Our Top Picks
We have covered three project management tools that are perfect for small businesses and enterprises based on their features, pricing, business suitability, and customer support.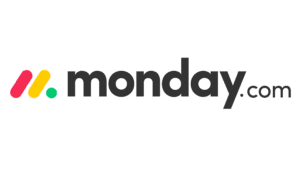 As a popular visual project management tool, monday.com will allow you to add participants to boards, customize workflows, assign tasks, and track progress right from the beginning till the end.
It offers a comprehensive set of intuitive features that is very easy to use. Some of these features around monitoring progress and productivity include –
To-do lists
Project templates
Time tracking
Team dashboards
Budget dashboards
Task scheduler
Document storage
You'll find four different price packages for monday.com – Basic, Standard, Pro, and Enterprise. Prices for these monthly subscriptions start at $17 for users and can go up to $2,399 for more than 200 users. The enterprise plan offers a customized quote, so you'll need to contact the team for further details.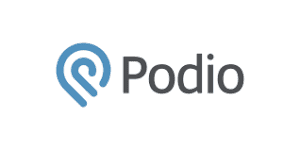 Podio is a customizable tool dedicated to project management that allows teams to create and manage their workflows while running multiple projects with different needs. Users will be able to create custom webforms, reports, and budgets using this tool along with easy Google Apps integrations.
Some of the rich features of this project management tool include –
Time tracking
Task scheduling and prioritizing
Document storage
Integrated chat system
Team dashboards
Customizable homepages
Podio is one of the most affordable project management tools you'll find in the market with simple pricing packages –
Basic – Charged at $9 every month
Plus – Charged $14 every month
Premium – Charged at $24 every month
Podio has a free version that provides access to task management, workspaces, and applications for a maximum of five employees.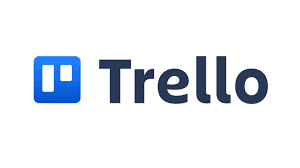 Trello is a well-known collaboration and task management tool that helps manage, coordinate, and track projects. Though it isn't very comprehensive, it is easy to use. It doesn't have robust project management features, but the features are good enough to make task management very easy. Some of them include –
Time tracking
Task schedular and prioritization
File sharing
Board comment sections
Team dashboards
Shared team calendar
Trello offers two paid subscriptions –
Business Class – Available at $9.99 every month per user
Enterprise – Starts at $20.83 every month per user.
You can use the free version of Trello that comes with unlimited personal boards, lists, and cards, 50 automated command runs a month, one power-up per board, and two-factor authentication.
Video Conferencing Tools – Our Top Picks
In our list of video conferencing tools, we will cover three tools that we consider will be an asset to your business. You can choose to invest in any of them based on their features, business type and size suitability, pricing, and customer support.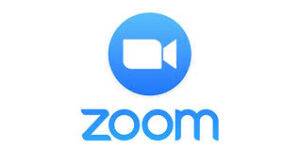 Zoom Meetings is probably the most well-known video conferencing application you'll find on the market, and it caters to a wide spectrum of business types and sizes. Whether you're an enterprise, educational institution, small business, healthcare organization, or individual user, this feature-rich tool will not disappoint you.
The tool is well-built, easy to use, and flaunts a wide range of useful features. Apart from video conferencing, you can use other features like –
Zoom Webinars
Screen Sharing
Zoom Chat
Zoom Rooms
Whiteboard
Zoom Meetings offers three different subscriptions to users on a per-host/per-month basis.
Pro Plan – Available at $14.99 every month per host with a 24-hour limit on meetings.
Business Plan – Available at $19.99 every month per host, allowing you to host a maximum of 300 meeting participants.
Enterprise Plan – Available at $19.99 every month per host, allowing you to add a maximum of 500 participants to a meeting with access to a dedicated customer service manager.
You can try out its generous free version where you get unlimited meeting usage with the ability to add a maximum of 100 participants in a meeting. However, you can host these meetings only for 40 minutes at a stretch.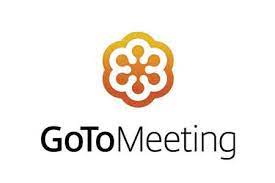 GoToMeeting is yet another efficient video conferencing software solution that is ideal for midsized enterprises. It doesn't come with a free version, so it may not be the best option for sole proprietors working remotely or very small businesses.
All the plans accommodate unlimited audio-conferencing calls and toll-free customer service numbers for at least 50 countries, which makes it incredibly useful while managing a global workforce without paying long-distance fees.
Some of the interesting features this application has to offer include –
Screen sharing
Commuter mode
Video and audio conferencing
Meeting transcriptions
Annotations and drawings
Multinational toll-free customer support
Some of the standard features that you'll find across all plans are –
Web audio
HD video
Phone dial-in
Unlimited number of meetings
Meeting room lock
Personal meeting rom
GoToMeeting has three pricing packages, and the plans differ based on the number of participants who can join each meeting. Users can either be billed monthly or annually. The pricing plans per organizer are –
Professional Plan – Starts at $14 every month and accommodates a maximum of 150 meeting participants.
Business Plan – Starts at $19 every month and accommodates a maximum of 250 meeting participants.
Enterprises can also opt for custom pricing subscriptions to allow support for a maximum of 3,000 participants in a meeting.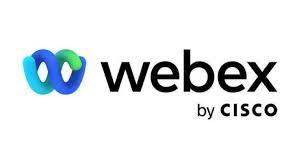 Webex Meetings is another popular video conferencing platform that can be used with a mobile, video device, or web browser. If you own a small business, this tool can offer you a wide range of features.
Not only is this solution easy to use but it also suits all kinds of businesses, regardless of the size. Some of the common features you can expect while using this tool include –
Polling options
Whiteboard
Meeting recording
Personal meeting room
Meeting transcription
There are three pricing subscriptions available for Webex Meetings, which are on a per-host basis –
Starter Plan – Starts at $13.50 every month, allowing a maximum of 50 participants in a meeting.
Plus Plan – Starts at $17.95 every month, allowing a maximum of 100 participants in a meeting.
Business Plan – Starts at $26.95 every month, allowing a maximum of 200 participants in a meeting
This tool also offers customized pricing subscriptions for businesses that want to include up to 1,000 participants in meetings. If you're interested in this software tool, you can try out its free version before making a commitment.
Closing Thoughts
With so many options out there in remote tools, making the decision can be slightly daunting. However, if you evaluate your business needs correctly, it won't be difficult to d6 Collaborative Tools For Remote Working find tools that can support your business operations for the better.
There's no denying that COVID-19 has completely altered the way we work, but as a consequence, it has also changed the way we live our lives. These days, more and more workers are choosing to relocate to locations that offer a great quality of life at lower costs.
As an employer, you can retain your best workers who plan to make the move with these remote tools and create a virtual workspace. With easy and accessible corporate relocation services at your disposal, you can even make your employees' transition to a new city or country a seamless and hassle-free experience.