Jacksonville is the largest city in Florida, known for its beautiful beaches, thriving cultural scene, and rich history. Located on the banks of the St. Johns River, Jacksonville offers residents and visitors a wide range of outdoor activities, including fishing, boating, and hiking. The city is home to several museums, including the Cummer Museum of Art and Gardens, the Museum of Science and History, and the Kingsley Plantation, which offers visitors a glimpse into Florida's colonial past. Jacksonville also has a thriving arts and culture scene, with many galleries, theaters, and music venues throughout the city. With its warm climate, friendly locals, and amenities, Jacksonville is a great place to call home.
The city boasts a diverse population and a growing economy, making it an attractive destination for people from all walks of life. There are numerous neighborhoods, each with unique character and charm. The Beaches, for example, is a popular area for young professionals and families alike, with its miles of beautiful beaches, restaurants, and nightlife. Other popular neighborhoods include Riverside, Avondale, and San Marco, all of which offer a mix of historic architecture, trendy shops, and local restaurants.
Economy
Jacksonville's economy is expected to continue growing and diversifying in the coming years, with a focus on innovation and entrepreneurship. The city provides ample opportunities for large and small businesses to thrive, making it an attractive location for those looking to start or expand their operations.
Finance – The financial services industry remains a key contributor to the city's economy, with companies such as JPMorgan Chase, Wells Fargo, and Bank of America employing thousands of people in the area. Additionally, Jacksonville has become a hub for the insurance industry, with companies such as Fidelity National Financial, Allstate, and State Farm having a significant presence in the city.
Manufacturing – Jacksonville's manufacturing industry has seen significant growth in recent years, with companies such as Boeing, Northrop Grumman, and GE Aviation establishing operations in the area. The logistics industry is also thriving, thanks in part to the city's location on the coast and its well-connected transportation infrastructure. Companies such as Amazon, UPS, and FedEx have invested heavily in the area, increasing employment in these sectors.
Tourism – Furthermore, the tourism industry has remained strong despite the challenges posed by the COVID-19 pandemic. Jacksonville's beautiful beaches, parks, and attractions continue to draw visitors from all over the world, providing a boost to the local economy.
.@THEPLAYERSChamp is platinum for @CityofJax . Such an amazing representation of our city and metro area all over national TV 📺 https://t.co/ldNxYjGG36

— Lenny Curry (@lennycurry) March 12, 2023
Attractions
Jacksonville, Florida, is a vibrant city filled with exciting attractions. Its close proximity to the Atlantic Ocean and the St. Johns River offers an abundance of beaches, parks, and waterways to explore. For history buffs, there are historical sites such as the Kingsley Plantation and Fort Caroline National Memorial. Art lovers can explore the Cummer Museum of Art & Gardens or catch a live performance at Jacoby Symphony Hall. Sports fans can cheer on The Jaguars NFL team at TIAA Bank Field or swing at one of Jacksonville's many golf courses.
Here are some of the top attractions to add to your list:
 Jacksonville Zoo and Gardens: This 93-acre zoo features over 2,000 animals and 1,000 plant species, making it a popular destination for families and nature enthusiasts.
Beaches: Jacksonville has over 20 miles of beautiful beaches, including Jacksonville Beach, Neptune Beach, and Atlantic Beach, which offer opportunities for swimming, surfing, and sunbathing.

The Cummer Museum of Art and Gardens: This museum features over 5,000 works of art, as well as 2.5 acres of formal gardens and sculpture.

Museum of Science and History (MOSH): This museum features exhibits on a variety of scientific topics, as well as a planetarium and a giant screen theater.

Friendship Fountain: Located in downtown Jacksonville, this large fountain is a popular spot for photos and offers beautiful views of the St. Johns River.

The Jacksonville Arboretum and Gardens: This 120-acre nature preserve features hiking trails, picnic areas, and a variety of plants and trees native to Florida.

The Jacksonville Symphony Orchestra: This professional orchestra performs a variety of classical and contemporary music throughout the year, with concerts held at the Times-Union Center for the Performing Arts.

The Riverside Avondale Historic District: This neighborhood is filled with historic homes and buildings from the early 1900s, and offers visitors a chance to explore the city's architectural history.

The Florida Theatre: This historic theater is located in downtown Jacksonville and hosts concerts, plays, and other performances throughout the year.

Kingsley Plantation: Located on Fort George Island, this historic site offers visitors a glimpse into Florida's colonial past and features the oldest surviving plantation house in the state.
Shopping and Attractions in Jacksonville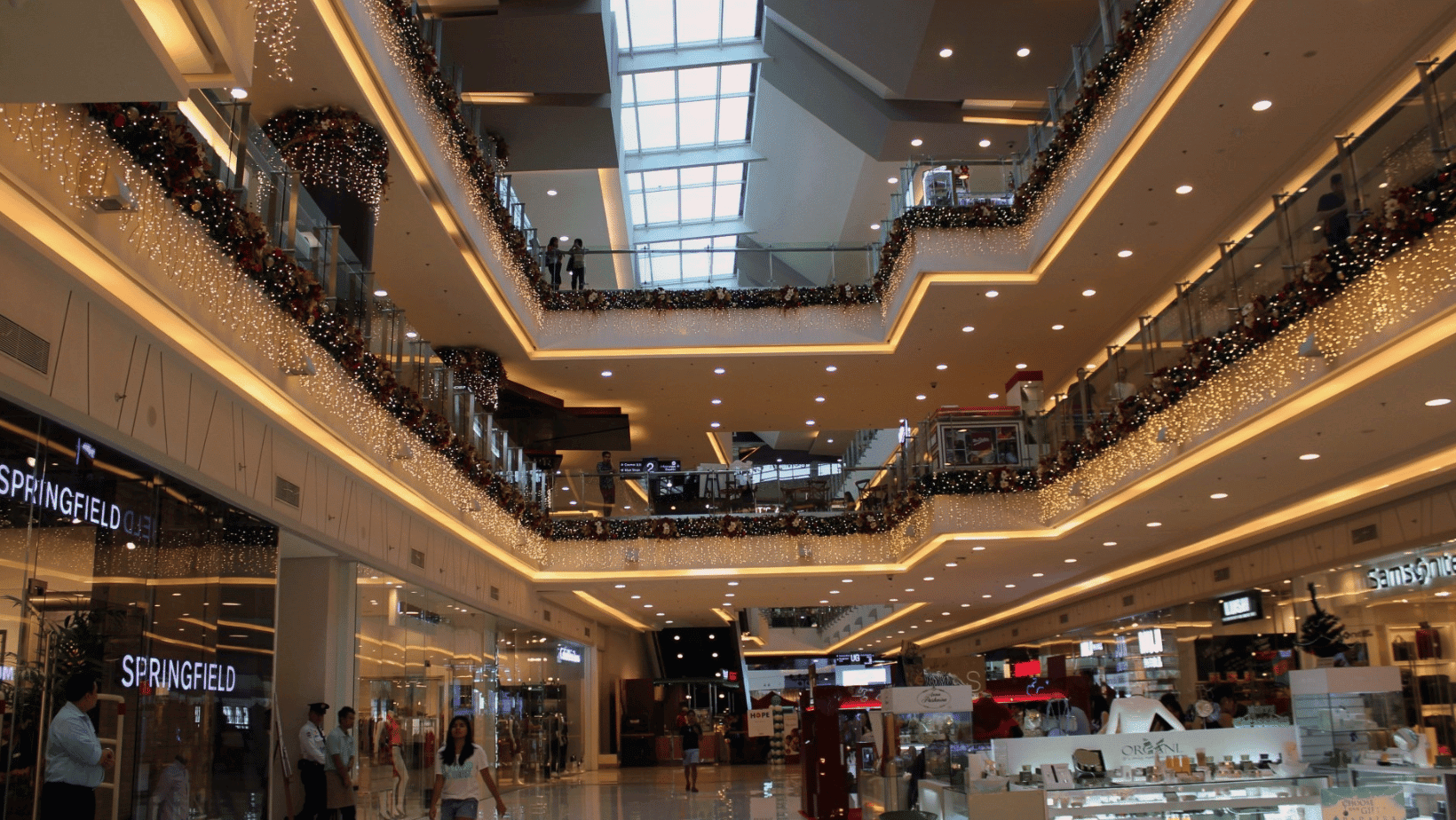 Jacksonville, Florida, is a great place to go shopping and for entertainment. There are a variety of retail stores and shopping centers in the city. Some popular places to shop in Jacksonville include The Avenues Mall, St. Johns Town Center, Orange Park Mall, Regency Square Mall, and Gateway Shopping Center.
The Avenues Mall is the largest mall in Jacksonville and one of the leading retail centers in Northeast Florida. It has over 1 million square feet of shopping space with over 150 popular stores like Macy's, Dillard's, JCPenney, Dick's Sporting Goods, Sephora, and Apple Store. The mall also includes an indoor playground for children as well as food court options for dining.
St. Johns Town Center – Another top choice for shopping in Jacksonville. This outdoor mall has over 170 retailers, including high-end luxury boutiques such as Louis Vuitton, Tiffany & Co., Uno de 50, and more. Additionally, it features numerous dining options ranging from casual fast food restaurants to upscale restaurants like The Capital Grille or Brio Tuscan Grille. This mall also hosts fun events like concerts and movies throughout the year.
Orange Park Mall – is an enclosed regional shopping center that hosts more than 120 stores, including favorites like American Eagle Outfitters, Bath & Body Works, Hot Topic, and DSW Designer Shoe Warehouse. It provides shoppers with plenty of choices when looking for apparel and beauty products or electronics items; it even has a small play area for kids between 4 – 12 years old!
Regency Square Mall – Two-level indoor shopping center that includes around 100 stores such as JCPenney, Sears, Barnes & Noble Booksellers, and others, plus many yummy eateries, which makes this spot perfect to spend some quality time with your friends or family members! And if you're looking for entertainment near Regency Square, there's AMC Classic Regency 24 movie theatre just across from the mall where you can catch all the latest movies!
Gateway Shopping Center – One of Jacksonville's oldest malls featuring many classic shops such as Radio Shack (now Sprint), Belk Department Store, and Bealls Outlet Store; but they also have some newer additions such as Ross Dress For Less or Marshalls which make this spot great for bargain hunters! Besides that, Gateway Shopping Center offers plenty of dining options once visitors are done with their browsing spree!
Food and Drink
Jacksonville, Florida is home to a vibrant and diverse selection of places for food and drink. From classic seafood restaurants overlooking the St. John's River to hip craft cocktail bars along the city's bustling downtown streets, there's something for everyone in this sun-soaked city.
For some of the best seafood in town, visit The Fish Company on Bay Street. This cozy seafood spot serves up dishes like shrimp & grits, fresh-caught grouper, and sweet potato hush puppies. Or try one of the famous daily specials like "All You Can Eat Catfish" – it'll have your taste buds singing!
Seafood isn't the only thing Jacksonville has to offer – enjoy flavorful Italian cuisine at IL Desco Italian Restaurant near Riverside Avenue. This stylish eatery specializes in handmade pastas, wood-fired pizzas, and beautifully crafted appetizers. Their extensive wine list makes IL Desco an ideal spot for date nights or special occasions.
If you're looking for something different, head over to 8th & Main Eatery & Bar in Springfield. This trendy bistro offers unique Mediterranean-inspired dishes like lamb kabobs with hummus and feta cheese and handcrafted cocktails like the Kentucky Mule made with vodka and ginger beer. For those wanting a more relaxed setting, 8th & Main also offers outdoor seating overlooking downtown Jacksonville.
Finally, the only trip to Jacksonville would be complete with checking out Cowford Chophouse on East Bay Street. Offering classic steakhouse fares such as grilled ribeye steaks, jumbo lump crab cakes, Wagyu burgers, and more, plus an impressive selection of fine wines from around the world – Cowford Chophouse is an ideal spot for a fancy dinner or celebratory meal with friends and family alike!
Hotels and Accommodation
Hotels and accommodations in Jacksonville, Florida, are plentiful and diverse. Whether looking for a luxurious beachfront resort, a budget-friendly motel, or something in between, you'll find plenty of options to meet your needs. From high-end resorts like the Ritz-Carlton and One Ocean Resort & Spa to comfortable boutique hotels like Aloft Jacksonville Tapestry Park and Hampton Inn & Suites Jacksonville Southpoint, there's something for everyone. For those looking for more economical options, there are a variety of motels and inns near the city center, such as Best Western Plus Southside Hotel & Suites and LaQuinta Inns & Suites Airport & Cruise Port. Additional lodging choices include vacation rentals such as Airbnb or VRBO listings, campgrounds, and RV parks. Whichever option you choose, you can be sure that hotels in Jacksonville provide modern amenities and excellent service that will make your stay enjoyable.
Hyatt Regency Jacksonville Riverfront: This upscale hotel offers stunning views of the St. Johns River and is located in the heart of downtown Jacksonville. It features a rooftop pool, a fitness center, and several on-site dining options.
Omni Jacksonville Hotel: Another downtown hotel, the Omni offers elegant rooms and suites, a rooftop pool, a fitness center, and a restaurant and lounge.
DoubleTree by Hilton Jacksonville Riverfront: This hotel is located on the south bank of the St. Johns River, just a short walk from downtown Jacksonville. It offers comfortable rooms, a fitness center, a pool, and a restaurant and bar.
Hampton Inn Jacksonville Beach/Oceanfront: If you're looking for a beachfront hotel, the Hampton Inn is a great choice. It offers oceanfront rooms, a pool, a fitness center, and a free breakfast.
Courtyard by Marriott Jacksonville Beach Oceanfront: Another beachfront option, this hotel features contemporary rooms, a pool, a fitness center, and an on-site restaurant and bar.
Aloft Jacksonville Tapestry Park: This trendy hotel is located in the Tapestry Park area of Jacksonville and offers modern rooms, a fitness center, a pool, and a bar.
Four Points by Sheraton Jacksonville Beachfront: This hotel is located directly on Jacksonville Beach and offers oceanfront rooms, a pool, a fitness center, and an on-site restaurant and bar.
Education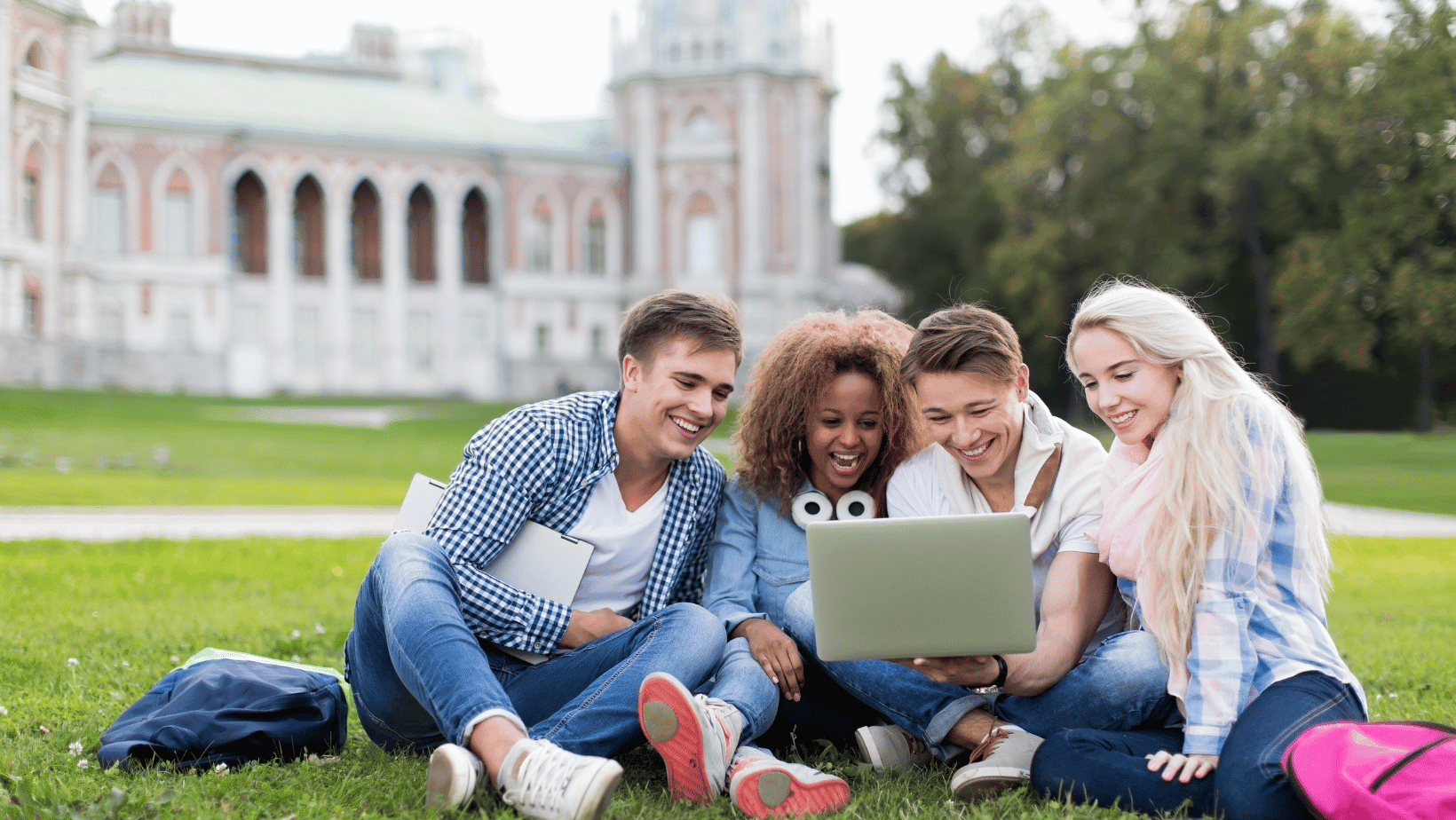 Jacksonville, Florida, offers diverse educational opportunities for students of all levels. The Duval County Public Schools system is the primary public school option, with various elementary, middle, and high schools. Private schools in Jacksonville offer a range of educational approaches, including Montessori, religious, and college preparatory schools. Higher education options in Jacksonville include several colleges and universities, such as the University of North Florida, Jacksonville University, and Florida State College at Jacksonville. Additionally, vocational schools, trade schools, and community colleges provide certification programs and associate degree options for students seeking career-focused education. Overall, Jacksonville offers a range of educational opportunities to support its student population's diverse needs and interests.
Jacksonville, Florida, is home to a variety of educational institutes, including:
    University of North Florida (UNF)

    Jacksonville University (JU)

    Florida State College at Jacksonville (FSCJ)

    Edward Waters College (EWC)

    St. Johns River State College (SJRSC)

    Trinity Baptist College

    Southern Baptist Theological Seminary

    Keiser University

    ITT Technical Institute

    Fortis College

    Concorde Career Institute

    Everest University

    Kaplan College
These institutes offer a range of degree programs, certification programs, and vocational programs in various fields, including business, education, nursing, engineering, technology, and more. Additionally, several vocational schools and trade schools in Jacksonville provide students with hands-on training in cosmetology, HVAC, automotive technology, and welding. Overall, Jacksonville provides a variety of educational institutes for students seeking to advance their careers or pursue higher education.
Jobs and Careers
Jacksonville, Florida, has a vibrant and diverse job and career market. With its location on the Atlantic coast in northeast Florida, Jacksonville boasts a robust economy and numerous employment opportunities. An ideal site for new graduates and seasoned professionals alike, Jacksonville offers an array of job prospects across many industries, such as finance, technology, healthcare, manufacturing, hospitality, and tourism.
The city is home to three major Fortune 500 companies: CSX Corporation, Fidelity National Financial, and FIS; these corporations employ thousands of individuals within their respective organizations. In addition to these major employers, numerous medium-sized enterprises are in various sectors throughout the city. Many other businesses have set up shops in the Jacksonville metropolitan area recently, including aerospace companies such as Boeing and Lockheed Martin.
The University of North Florida (UNF) provides many students with valuable experience that can help them find employment after graduation. The school's Career Services Center helps students build their resumes and navigate the job search process. Through UNF's JobLink platform, employers post job openings for current students or alumni who want to work in the Jacksonville area after graduating.
In addition to UNF's JobLink platform, numerous local organizations exist to connect employers with qualified candidates. Organizations such as CareerSource Northeast Florida offer assistance with resume writing and provide resources that include career coaching services and industry-specific job postings. Also located in Jacksonville is WorkSource Florida, which assists individuals through grant-funded programs such as education grants or workforce training scholarships that can help open up more opportunities for potential employees looking for jobs within Florida.
Overall, Jacksonville offers plenty of options when searching for employment opportunities; those willing to put forth effort can find positions ideally suited to their needs. With many positions available in various industries, including business services, healthcare services, and manufacturing—among others—Jacksonville provides a great place for individuals to pursue their dreams of having successful careers.
 Sports and Activities
Jacksonville, Florida is home to a wide variety of sports and activities. There is a range of outdoor activities, such as hiking, biking, and kayaking in the area's natural setting. The city also has some excellent golf courses that appeal to both beginners and pros. For those looking for more leisurely pursuits, there are plenty of parks, gardens, and nature trails suitable for walking or jogging. For those who like their sports a bit faster-paced, Jacksonville is home to several professional teams, including the Jaguars (NFL), the Sharks (AFL) and the Suns (NBA G-League).
Some of the popular sports and activities in Jacksonville include:
Golf – Jacksonville is home to many golf courses, including the renowned TPC Sawgrass golf course, which hosts the annual Players Championship.
Water sports – Given its location near the Atlantic Ocean and St. Johns River, water sports are very popular in Jacksonville. You can enjoy kayaking, paddle boarding, surfing, fishing, and boating.
Beaches – Jacksonville has miles of beautiful beaches, including Atlantic Beach, Jacksonville Beach, and Neptune Beach. These beaches offer swimming, sunbathing, surfing, and fishing.
Football – Jacksonville is home to the Jacksonville Jaguars, a professional American football team that plays in the NFL.
Baseball – The Jacksonville Jumbo Shrimp is a minor league baseball team that plays at the 121 Financial Ballpark in Jacksonville.
Running – The Gate River Run, a 15K road race, is one of the largest running events in the United States and takes place in Jacksonville each year.
Parks and outdoor recreation – Jacksonville has many parks, including the expansive Jacksonville-Baldwin Rail Trail, which offers miles of scenic hiking and biking trails.
Cultural activities – Jacksonville has a vibrant arts and culture scene, including museums, galleries, and performing arts venues like the Jacksonville Symphony Orchestra and the Times-Union Center for the Performing Arts.
Transportation
Transportation in Jacksonville is an important topic for residents and visitors alike. With its many bridges, streets, and highways, Jacksonville offers a variety of transportation options. The city has an extensive bus network operated by the Jacksonville Transportation Authority (JTA). There are over 400 buses and trolleys that serve 40 million riders annually. JTA also operates Skyway, Florida's first fully automated people mover system. It has three lines connecting downtown with San Marco, Southbank, and LaVilla.
In addition, several major highways in Jacksonville connect the city to other parts of Florida. These include I-10, I-95, US 1, and State Road 202 (the Beachline Expressway). The city also boasts one of the most extensive bridge networks in the United States, with eight bridges spanning the St. Johns River alone. This includes two cable-stayed bridges: the Main Street Bridge and the Fuller Warren Bridge, which offer stunning views of downtown Jacksonville.
For those who prefer to travel by air, there is an international airport at nearby Cecil Field Airport and smaller private airports around town, including Craig Municipal Airport and Herlong Recreational Airport. Finally, many ferry services are available between Mayport Village on Fort George Island and Fernandina Beach on Amelia Island.
RELOCATE TO JACKSONVILLE
Relocating to a new city can be daunting, especially if you're unfamiliar. A relocation company can make moving to Jacksonville much more accessible by offering services and resources to help you settle into your new home. Whether you're moving for work, family, or personal reasons, a relocation company like relo.ai can make the transition much smoother and more manageable.
Here are some of the benefits of using a relocation company:
Save time and reduce stress: Moving to a new city can be stressful and time-consuming, especially if you're unfamiliar. A relocation company can handle many details for you, such as finding a new home, arranging moving services, and helping you settle into your new city. This can save you time and reduce the stress of the move.
Access to local expertise: A relocation company has local knowledge and expertise that can be invaluable when moving to a new city. They can provide information about neighborhoods, schools, transportation, and other amenities that can help you make informed decisions about where to live and how to get around.
Assistance with paperwork and logistics:
Moving to a new city often involves a lot of paperwork and logistics, such as obtaining visas and work permits.

Registering for utilities.

Enrolling in healthcare and other services.
A relocation company can help you quickly navigate these tasks and ensure everything is done correctly. Click here to schedule a free counseling session with one of our experts, who will guide you through the complete relocation process or moving to a new location.
Cultural orientation: Moving to a new city often involves adjusting to a new culture and way of life. A relocation company can offer cultural orientation to help you understand the local customs and traditions, which can be especially helpful if you're moving to a new country or culture.
Temporary housing: If you need temporary housing while looking for a permanent home in Jacksonville, a relocation company can help you find suitable accommodations. This can be a great option if you are still looking for a place to live immediately or need more time to explore the area before committing to a long-term lease.
Final Words
Jacksonville is a gem city with much to offer visitors and residents alike. Whether planning a short vacation or seeking a new place to call home, Jacksonville is an ideal destination that should not be missed. For those looking to relocate, Jacksonville is an excellent choice for several reasons. It boasts top-notch schools, safe neighborhoods, and abundant outdoor recreational opportunities sure to please nature enthusiasts. What makes Jacksonville truly special is the combination of exciting urban amenities and peaceful suburban charm. Its unique blend of attractions and amenities makes it an ideal spot for those seeking an exciting yet quiet place to call home. 
So why not plan a visit to Jacksonville today and experience all these fantastic city offers? 
We are here to assist you with your travel plans, relocation, or retirement in Jacksonville.