Phoenix, also known as the "Valley of the Sun," holds the esteemed title of being Arizona's capital as well as its largest city. Boasting a population of over 1.6 million, relocating to Phoenix is a rapidly growing metropolis in the United States. What sets this city apart is its dynamic and varied economy, which thrives on major industries such as healthcare, technology, and tourism. Notably, Phoenix is also home to esteemed Fortune 500 companies like Intel and American Express, attracting ambitious professionals who seek to advance their careers.
You'll find renowned attractions like the Phoenix Art Museum, where art enthusiasts can immerse themselves in captivating exhibitions. And let's not forget the esteemed Heard Museum, a special place dedicated to honoring Native American art and culture, allowing visitors to experience their rich heritage. Phoenix truly offers a captivating blend of economic prosperity and artistic inspiration.
Throughout the year, Phoenix hosts a multitude of festivals and events that add to its lively spirit, including the beloved Arizona State Fair, the exciting Phoenix Film Festival, and the awe-inspiring Arizona Balloon Classic. Embracing its rich history and diverse population, Phoenix wholeheartedly celebrates its multicultural heritage, providing a warm and inclusive environment that welcomes people from all walks of life.
The Economy of Phoenix: A Diverse and Growing Landscape
Phoenix, a city bursting with vitality, showcases a versatile economy rooted in healthcare, tech, and tourism. In 2021, the city sported an unemployment rate that skimmed below the national average of 4.8%, promising signs of an expanding job market in the near future.
Healthcare stands as a towering industry in Phoenix, hosting numerous prominent hospitals and medical facilities. The Banner Health System, which calls Phoenix home, provides jobs to over 50,000 individuals. Additionally, the Mayo Clinic marks a substantial footprint in Phoenix, boasting a hospital and multiple medical facilities peppered throughout the city.
Technology 
The technology industry is also a significant contributor to Phoenix's economy. Companies like Intel, Honeywell, and American Express have substantial operations in the city, and there is a growing startup scene with several co-working spaces and incubators.
Tourism 
Tourism is another primary industry in Phoenix, with millions of visitors each year enjoying the city's warm climate, natural beauty, and cultural attractions. The city is home to several popular tourist destinations, including the Desert Botanical Garden, the Phoenix Zoo, and the Heard Museum, which showcases Native American art and culture.
Cost of Living in Phoenix 💰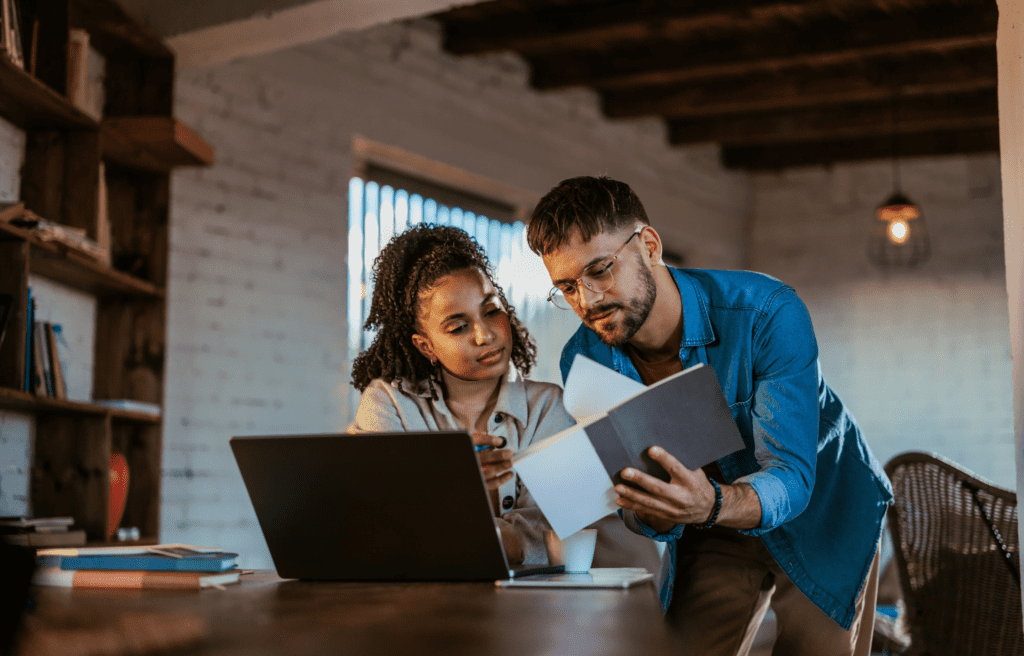 When considering relocating to Phoenix, a new city, the cost of living is crucial. Phoenix is an excellent choice for those who want to enjoy a high quality of life without breaking the bank. The city has a relatively low cost of living compared to other foremost towns in the United States, making it an attractive option for those looking to relocate for work or personal reasons. 
Here are some additional points to believe when it arrives to the cost of living in Phoenix: 
Housing – While housing costs in Phoenix have risen in recent years, they are still relatively reasonable compared to other foremost cities in the United States. The median home price in Phoenix is around $300,000, significantly lower than in cities like San Francisco or New York City. There are also a variety of housing options available, including apartments, townhouses, and single-family homes. 
Utilities – The cost of utilities in Phoenix can vary depending on factors like the size of your home and your usage habits. However, on average, residents can expect to pay around $150-200 monthly for electricity, water, and other utilities.
Transportation – As mentioned earlier, most residents in Phoenix rely on cars to get around. The cost of gas in Phoenix is generally lower than in other major cities, and there is a well-maintained freeway system that makes it easy to get around. If you choose to use public transportation, a monthly pass for the light rail system costs around $64.
Food and groceries – The cost of food and groceries in Phoenix is generally lower than in other major cities. A meal at an inexpensive restaurant in Phoenix typically costs around $12, while a mid-range restaurant meal for two will cost around $50. The cost of groceries can vary depending on your shopping habits, but generally, prices are relatively affordable.
Healthcare – Costs in Phoenix are generally lower than in other major cities. The cost of medical procedures and services can vary depending on your insurance coverage and provider, but overall, Phoenix is a relatively affordable city for healthcare.
Entertainment – One of the benefits of living in Phoenix is that various affordable entertainment options are available. From hiking and outdoor activities to cultural attractions and museums, plenty of things to do in Phoenix won't break the bank. Additionally, the cost of movie tickets, concerts, and other entertainment events is generally lower in Phoenix than in other major cities.
Finding Apartments and Housing in Phoenix 🔍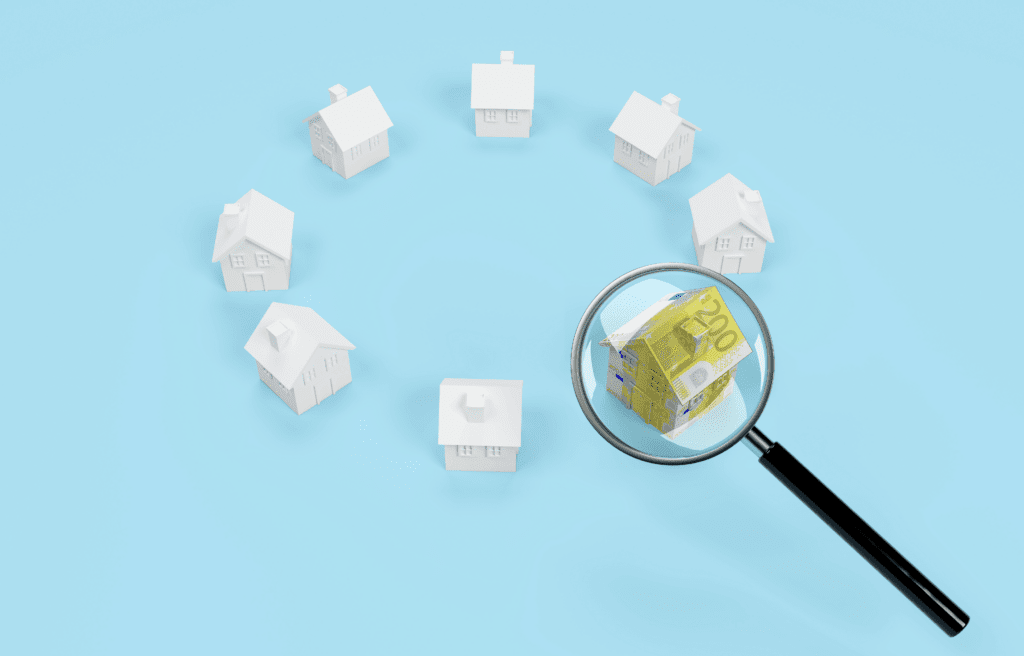 1. Determine Your Budget: Before starting your search for apartments or housing in Phoenix, it's essential to determine your budget. It will help you narrow your options and find housing that fits your financial needs.
2. Research Different Neighborhoods: Phoenix has many different neighborhoods, each with unique character and amenities. Researching different areas can help you find a location convenient for your work or other activities that fit your lifestyle.
3. Use Online Listing Sites: Many online listing sites can help you find apartments and housing in Phoenix. These sites often have detailed information about available properties, including photos, floor plans, and rental or purchase prices.
4. Work with a Real Estate Agent: RELO.AI works with lenders, mortgage brokers, and real estate agents in Phoenix to provide the best financing available to their clients. They offer a range of flexible financing options, including conventional mortgage loans, hard money loans, cash purchases, and home equity lines of credit partnerships.
5. Visit Properties in Person: It's a good idea to visit properties before deciding. It will give you a better sense of the property's condition, amenities, and location.
6. Consider Amenities and Features: When looking for apartments or housing in Phoenix, consider the essential amenities and features. It might include access to public transportation, proximity to parks or shopping, or on-site amenities like a pool or gym.
Rental Regulations: Things to Know Before You Rent in Phoenix
Security Deposits: Landlords in Phoenix are allowed to charge a security deposit of up to one and a half times the monthly rent. The security deposit must be returned to the tenant within 14 days after the end of the lease term, minus any deductions for damages or unpaid rent.
Lease Agreements: A lease agreement in Phoenix can be oral or written, but it is that tenants obtain a written lease to ensure understanding. The lease should include the following:
The rent amount.

Lease term.

Security deposit amount.

Any other terms agreed upon by the landlord and tenant.
Rent Increases: Landlords in Phoenix can increase the rent at any time if they give the tenant at least 30 days' notice before the rent increase goes into effect.
Landlord Access: Landlords in Phoenix must give tenants at least two days' notice before entering the rental unit, except in the case of an emergency.
Tenant Rights: Tenants in Phoenix have certain rights, including the right to a habitable living space, the right to privacy, and the right to a safe and secure environment.
Discrimination: Landlords in Phoenix are from discriminating against tenants based on race, color, national origin, religion, sex, familial status, or disability.
Neighborhoods in Phoenix
Relocating to a different city can significantly change, but Phoenix offers impressive neighborhoods catering to different lifestyles and preferences. Whether you're peeking for a quiet suburb or a bustling urban area, Phoenix has a setting sure to meet your needs. Here are a few of the most prevalent and impressive communities in Phoenix:
Arcadia: This neighborhood is known for its lush greenery, stunning views of Camelback Mountain, and charming mid-century homes.
Downtown Phoenix: If you want to be at the heart of the action, downtown Phoenix is the place to be. Here, you'll find various restaurants, bars, and cultural attractions.
Biltmore: The area is known for its luxury homes, high-end shopping, and beautiful golf courses.
Scottsdale: Just northeast of Phoenix is the upscale city of Scottsdale, known for its high-end shopping, dining, and art galleries.
Tempe: This college town is home to Arizona State University and has a lively downtown area with plenty of bars, restaurants, and shops.
Things to Do in Phoenix
Phoenix is a city that truly has something for everyone. Outdoor enthusiasts can explore the city's many hiking trails, mountain biking routes, and golf courses while soaking up the beautiful desert landscape. For those interested in culture, there are numerous museums, art galleries, and performing arts venues to explore. Families will love the area's many parks, zoos, and amusement parks, providing endless opportunities for fun and adventure. And with a vibrant food and nightlife scene, Phoenix also offers plenty of options for those looking to indulge in culinary delights or enjoy a night out on the town. Whatever your interests, you will find something to love in Phoenix.
1. Hike Camelback Mountain: This iconic mountain is a must-visit destination for outdoor enthusiasts in Phoenix. Offering stunning city views, Camelback Mountain is famous for its challenging hiking trails and rock climbing routes. Whether you're a seasoned hiker or just glimpsing for a stroll, Camelback Mountain has something for everyone. 
2. Visit the Phoenix Zoo: The Phoenix Zoo is a must-visit attraction for animal lovers of all ages. With over 1,400 animals worldwide, including elephants, lions, and giraffes, visitors can get up close and personal with their favorite creatures. The zoo also offers a variety of exhibits and educational programs, including animal encounters, behind-the-scenes tours, and conservation initiatives.
3. Explore the Desert Botanical Garden: It is essential for nature lovers and outdoor enthusiasts. This stunning attraction not only features an impressive collection of cacti and succulents but also offers visitors a chance to learn about the unique ecosystems of the desert. The garden is open year-round, but visiting when the desert wildflowers bloom in the spring is best.
4. Check out the Phoenix Art Museum: The Phoenix Art Museum is a must-visit destination for art enthusiasts. The museum boasts over 20,000 pieces, including paintings, sculptures, and decorative art objects. In addition to its enduring collection, the museum hosts rotating exhibitions featuring some of the most exciting contemporary artists worldwide. 
5. Take a hot air balloon ride: A hot air balloon lift in Phoenix is an experience you will remember. The city's beautiful desert landscape and clear blue skies provide the perfect backdrop for a scenic ride through the air. You'll see stunning mountains, canyons, and cacti above the desert floor. Plus, the peaceful silence of the ride offers a tranquil shatter from the hustle and bustle of everyday life. Whether glorifying a special occasion or looking for a new adventure, a hot air balloon ride in Phoenix is a must-do. 
Weather in Phoenix ⛅
Phoenix's warm and sunny weather is a significant draw for many people, particularly those who live in colder climates or enjoy spending time outdoors. The city's average high temperature is in the mid-90s Fahrenheit (around 35°C) from May to October so that residents can enjoy pool parties, outdoor barbecues, and other warm-weather activities for much of the year. The key things to know about the weather in Phoenix: 
Hot Summers:

Phoenix experiences sweltering summers, with average temperatures in the high 90s to low 100s Fahrenheit (35-40°C) from June to August. It's common for temperatures to exceed 110°F (43°C) during this time. Staying hydrated and bypassing outdoor activities during the hottest day is essential.

Mild Winters:

Phoenix has mild winters, with average temperatures in the mid-60s to mid-70s Fahrenheit (18-24°C) from December to February. It can get chilly at night, sometimes dropping below freezing, but snow is rare in the city.

Monsoon Season:

Phoenix has a monsoon season from July to September, which brings occasional thunderstorms, high winds, and flash flooding. While the rain can help cool things down, staying aware of weather alerts during this time is essential.

Sunny Days:

Phoenix is known for its sunny weather, with an average of 300 days of sunshine annually. It can make outdoor activities enjoyable year-round, but wearing sunscreen and staying hydrated outdoors is essential.

Dust Storms:

Phoenix is located in the Sonoran Desert and is prone to dust storms, also known as haboobs. These can occur during the monsoon season and can cause reduced visibility and hazardous driving conditions.
Education in Phoenix 🎓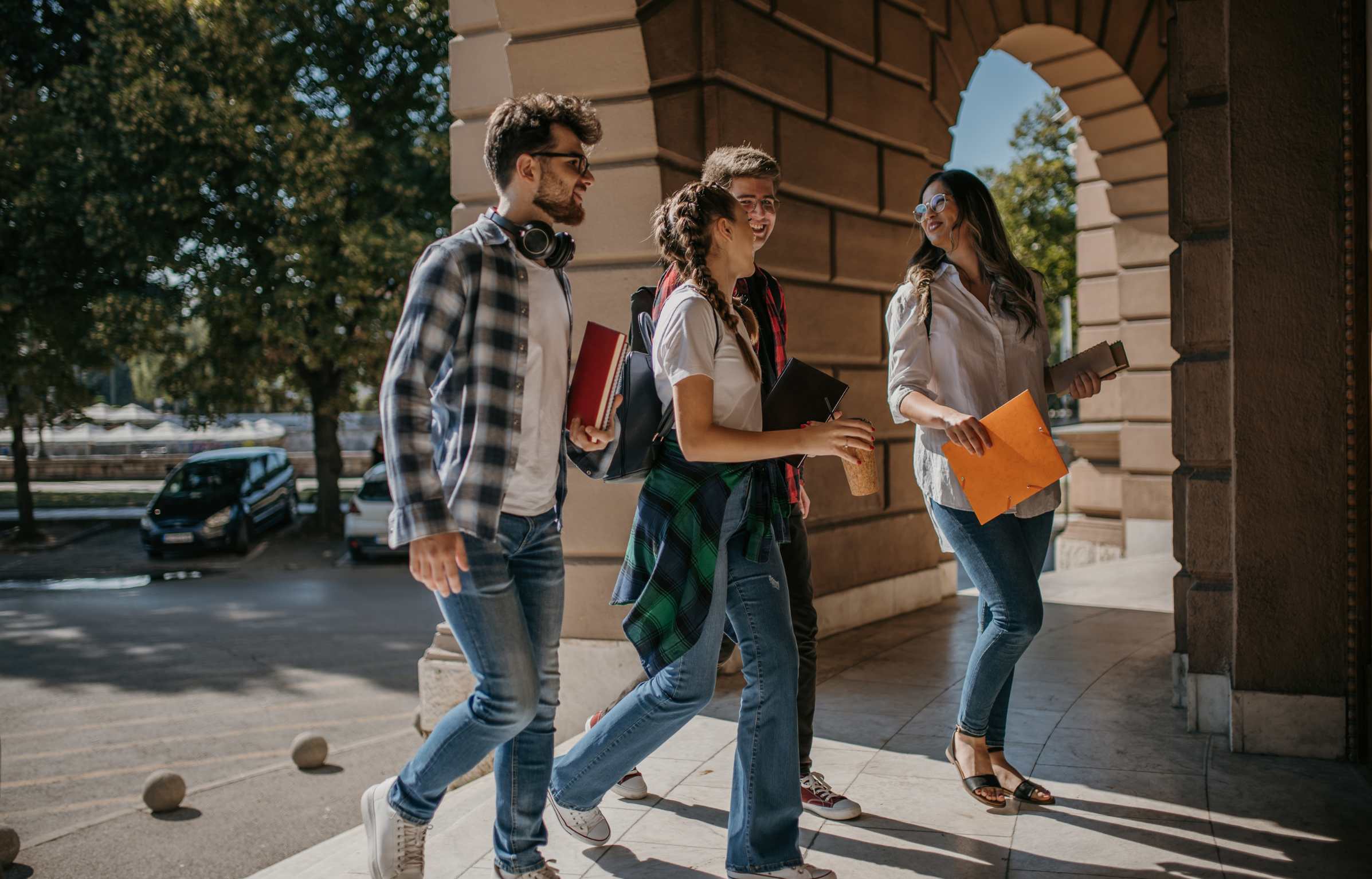 The education system in Phoenix is diverse and offers a range of educational opportunities for students of all ages. The city is home to public and private K-12 schools, community colleges, and universities. Students can choose from various educational programs and institutions, including traditional four-year universities, technical colleges, and vocational schools.
K-12 Schools: Phoenix has several public and private K-12 schools, with options ranging from traditional public schools to charter schools and magnet programs. The city also has several top-rated school districts, including the Eden Valley Unified School District and the Scottsdale Unified School District. 
Community Colleges: Phoenix has several community colleges, including Phoenix College, the oldest community college in Arizona, Glendale Community College, and Mesa Community College. These colleges offer affordable, two-year degree programs and transfer opportunities to four-year universities.
Universities: Phoenix is home to several universities, including Arizona State University (ASU), one of the country's largest universities with over 100,000 students across its five campuses. ASU offers undergraduate and graduate programs, including business, engineering, law, and medicine.
Other Universities: In addition to ASU, Phoenix is also home to other universities, such as Grand Canyon University, a private Christian university that offers undergraduate and graduate programs in occupations such as nursing, education, and business. Another notable university in the area is the University of Arizona College of Medicine-Phoenix, located in downtown Phoenix and offers a variety of medical degree programs. 
Sports and Recreation in Phoenix 🏌️‍♂️
You'll never be bored in Phoenix. With various sports and recreations at your fingertips, there's something for everyone. If you're a professional sports fan, several beloved teams in the city boast incredible records. Or take your adventure outdoors and fulfill all your outdoor activity needs. Explore some of Phoenix's outstanding landscapes and attractions, from hikes around the desert to swimming at the local pool. Phoenix guarantees it regardless of the entertainment or recreation you're after!
The top sports and activities in Phoenix:
Professional sports: Phoenix is home to several professional sports teams, including the Arizona Cardinals (NFL), Phoenix Suns (NBA), Arizona Diamondbacks (MLB), and Arizona Coyotes (NHL). These teams offer a range of exciting games and events throughout the year, and attending a game is a popular pastime for many locals.
Hiking and outdoor recreation: Phoenix by beautiful natural landscapes, including the Sonoran Desert, Tonto National Forest, and several mountain ranges. It is an ideal destination for outdoor enthusiasts, with plenty of hiking, camping, rock climbing, and mountain biking opportunities.
Golfing: Phoenix is known for its world-class golf courses, with more than 200 courses in the area. Many of these courses by top golfers offer stunning views of the desert landscape.
Water activities: Despite being located in the desert, Phoenix has several lakes and rivers that offer chances for boating, fishing, and other water activities. Lake Pleasant, Saguaro Lake, and Tempe Town Lake are popular water sports and recreation destinations. 
Cultural and arts activities: Phoenix has a blossoming arts and culture scene, with several museums, art galleries, and completing arts venues throughout the city. The Phoenix Art Museum, Heard Museum, and Symphony Hall are just a few cultural attractions that draw visitors worldwide.
Healthcare in Phoenix 🏥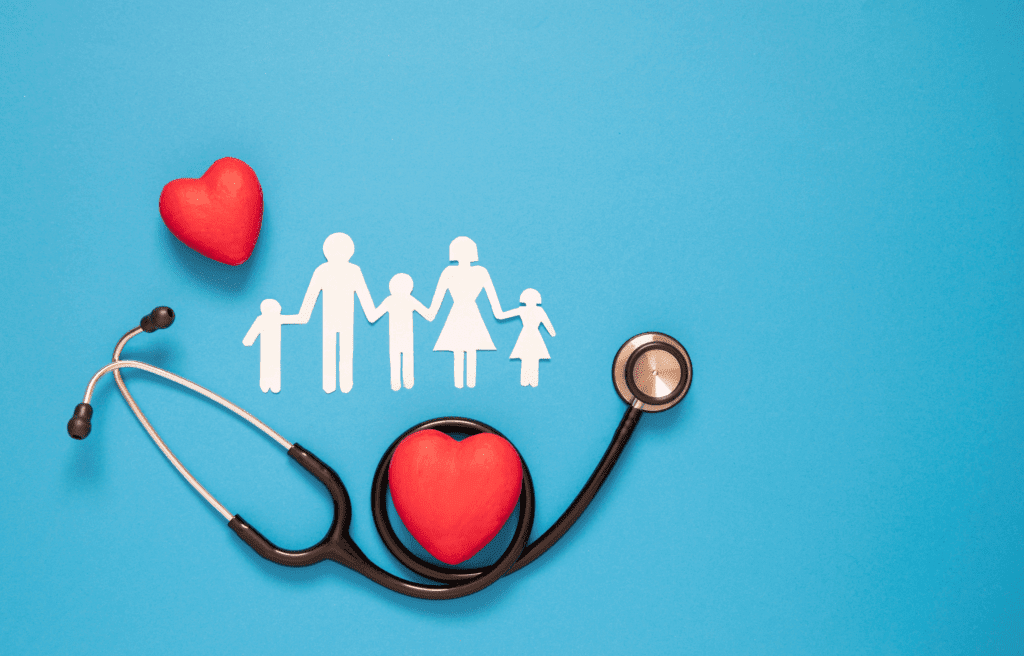 Phoenix is home to world-class healthcare facilities, making it easy for residents to find quality medical care when needed. Some of the top hospitals in Phoenix include the Mayo Clinic, Banner Health, and Phoenix Children's Hospital. There are also a variety of medical clinics and urgent care facilities available throughout the city.
Here's a closer look at healthcare in Phoenix:
Hospitals – Phoenix is home to several top-rated hospitals, including the Mayo Clinic, which is consistently one of the best hospitals in the country. The Mayo Clinic is known for its cutting-edge research, innovative treatments, and comprehensive approach to patient care. Other top hospitals in Phoenix include Banner Health, the vastest healthcare system in the state, and Phoenix Children's Hospital, which provides specialized care for children. 
Medical Clinics – Phoenix has various medical clinics and healthcare facilities besides hospitals. These clinics offer multiple services, from primary care and preventative medicine to specialty care and diagnostic testing. Some of the top medical clinics in Phoenix include HonorHealth Medical Group, which has multiple locations throughout the city, and Valleywise Health, which provides care to underserved communities in Phoenix.
Urgent Care Centers – For non-emergency medical needs, Phoenix has a variety of urgent care centers that provide fast, convenient care. Urgent care centers offer walk-in appointments and extended hours, making them popular for minor illnesses and injuries. Some of the top urgent care centers in Phoenix include NextCare Urgent Care, which has multiple locations throughout the city, and FastMed Urgent Care, which offers online check-in and a mobile app for scheduling appointments.
Healthcare in Phoenix is world-class and offers a variety of options for residents and visitors. Whether you need specialized care at a top hospital or convenient walk-in care at an urgent care center, Phoenix has something to offer for all your healthcare needs.
Food and Drink 🍹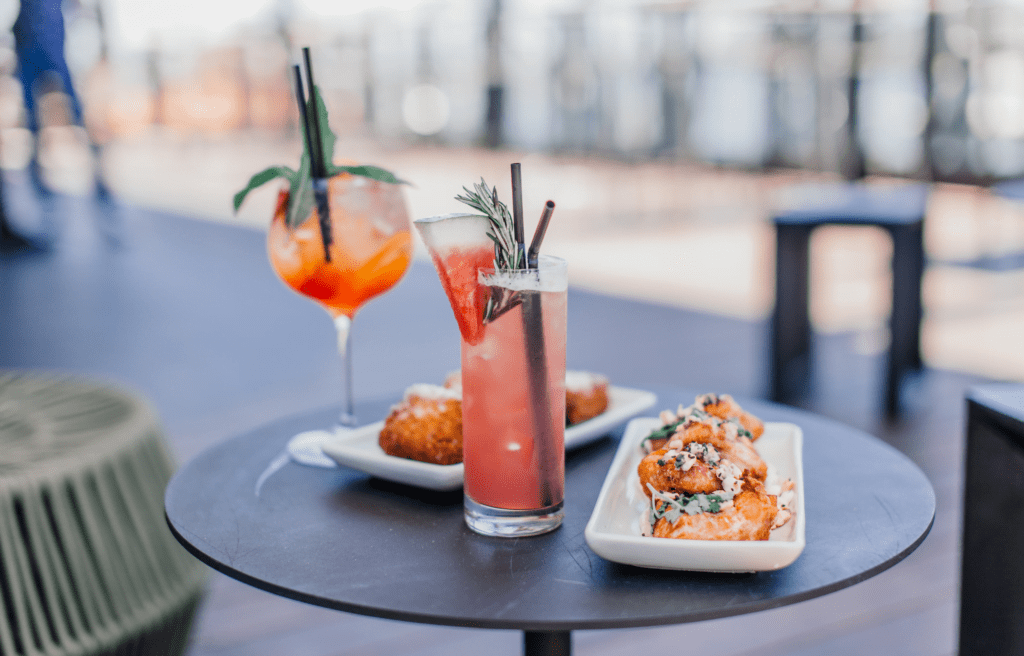 Phoenix is a culinary destination offering diverse cuisine, from traditional Southwestern fare to international dishes. With a growing food and drink scene, the city has numerous restaurants, bars, and breweries catering to various tastes and preferences. Here are some of the top food and drink options in Phoenix:
1. Southwestern cuisine: Phoenix is known for its Southwestern cuisine, a fusion of Native American, Mexican, and Spanish flavors. Some popular Southwestern dishes include tacos, enchiladas, tamales, and carne asada. Some of the top Southwestern restaurants in Phoenix include Barrio Cafe, Tacos Chiwas, and Los Dos Molinos.
2. Craft breweries: Phoenix has a thriving craft beer scene, with numerous breweries and taprooms scattered throughout the city. Phoenix's top breweries include Four Peaks Brewing Company, Huss Brewing Company, and Wren House Brewing Company. Visitors can take brewery tours, sample beers, and enjoy live music and events.
3. Farm-to-table restaurants: Phoenix is also home to many farm-to-table restaurants, which prioritize using locally-sourced, seasonal ingredients. Some of the top farm-to-table restaurants in Phoenix include FnB, The Breadfruit & Rum Bar, and Quiessence at The Farm.
4. International cuisine: Phoenix also offers a variety of international cuisine, with restaurants serving dishes from around the world. Some popular international restaurants in Phoenix include The Clever Koi (Asian fusion), Forno 301 (Italian), and Cafe Lalibela (Ethiopian).
5. Food trucks: For a unique dining experience, visitors can check out the numerous food trucks found throughout Phoenix. These trucks offer a variety of cuisine, from gourmet burgers and tacos to Mediterranean and Thai dishes.
Phoenix Via Public Transportation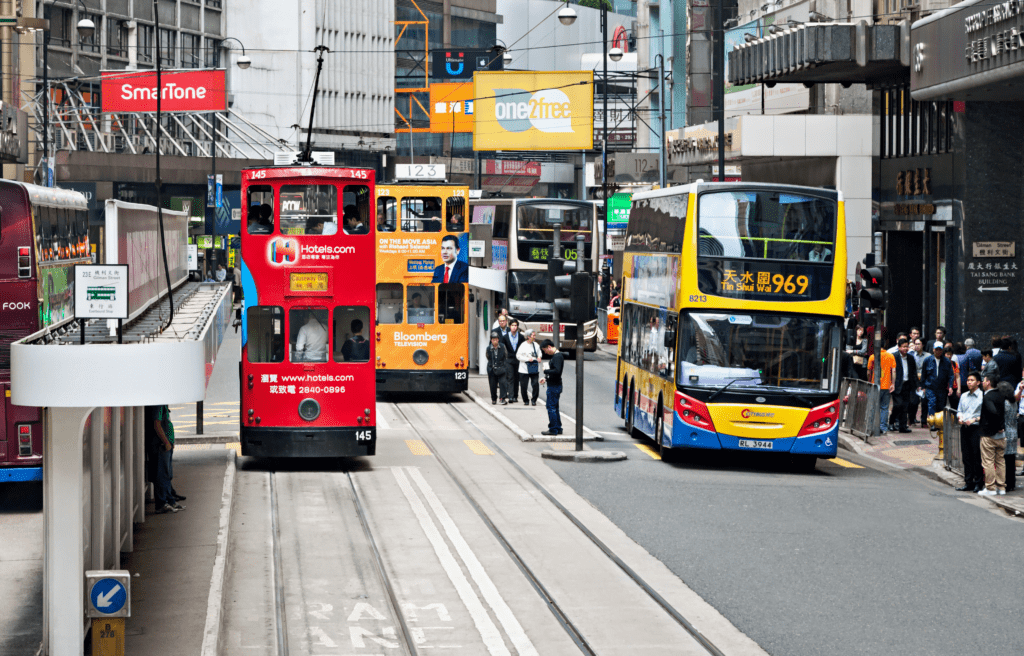 1. Valley Metro Bus: The Valley Metro Bus is the primary mode of public transportation in Phoenix, with over 100 bus routes serving the city and its surrounding suburbs. The bus system is affordable and convenient, with frequent stops and multiple ways to take you to many popular destinations.
2. Valley Metro Light Rail: Phoenix also has a light rail system that runs through the city center and connects to several suburbs. The light rail is an easy and convenient way to get around Phoenix, with stops at popular attractions such as the Phoenix Convention Center, Talking Stick Resort Arena, and Arizona State University.
Exploring Phoenix: Tips for Transportation and Getting Around
If you plan a trip to Phoenix, Arizona, you're in for a treat. Known for its hot, sunny weather, beautiful desert landscape, and vibrant culture, Phoenix is a popular destination for travelers worldwide. But before you start packing your bags, knowing how to get around the city is essential.
Getting around Phoenix
Once you've arrived in Phoenix, there are several options for getting around the city:
Rent a car: Renting a car is a popular option for visitors to Phoenix, as it allows you to explore the city and surrounding areas at your own pace. Several rental car companies are at the airport, and many hotels offer complimentary shuttle service to and from the airport.
Ride-sharing services: Ride-sharing services like Uber and Lyft are also popular in Phoenix and can be a convenient and affordable way to get around the city. Just download the app and set it up before arriving at the airport.
Public transportation: Phoenix has a robust public transportation system, including buses and light rail trains. The Valley Metro system serves the Phoenix metropolitan area and offers a variety of passes and fares to make it easy to get around.
Biking and walking: Phoenix is an excellent city for biking and walking, especially during the year's cooler months. The city has an extensive network of bike lanes and trails, and several bike-sharing programs are available.
A. Driving and Traffic Regulations
Driving and traffic regulations are in place to ensure the safety of all drivers and passengers on the road. It's essential to be aware of these regulations before hitting the road to avoid accidents, injuries, or legal consequences. Here are some everyday driving and traffic regulations:
Always keep your driver's license, registration, car rental documents, and insurance proof.

Texting while driving is illegal in many jurisdictions and extremely dangerous. It's best to avoid using your phone while driving.

Right, turns are permitted unless otherwise indicated. Be sure to check for signs or signals that prohibit turning.

The driver and all passengers must be wearing seatbelts. Seatbelts are a crucial safety feature that can save lives in the event of an accident.

Keep an eye out for posted speed limits. Speed limits are in place to ensure safe driving and may vary depending on the location and road conditions.
B. Phoenix Primary Highways
Phoenix has several major highways that are important routes for getting around the city and connecting to nearby towns and attractions. Here are some of the main streets in Phoenix:
I-10:

This is the major east-west highway in Phoenix that runs through the city's heart. It connects Phoenix to Tucson to the south and other cities in California and Texas to the west.

I-17:

This is the major north-south highway in Phoenix that connects the city to Flagstaff and other cities in northern Arizona.

Loop 101:

This beltway encircles much of the Phoenix metropolitan area, connecting many of the city's suburbs and neighborhoods.

Loop 202:

This is another beltway that runs through the eastern and southern parts of the Phoenix metropolitan area.

SR-51:

This north-south highway runs through the eastern part of Phoenix and connects the city to Scottsdale and other northern suburbs.
C. Tips for Parking in Phoenix 
1. Look for public parking garages
Many public parking garages throughout Phoenix offer hourly or daily rates. These garages are often located near popular attractions or downtown areas and can be an excellent option for convenient and safe parking.
2. Check for metered parking
Metered parking is available in many areas of Phoenix, including downtown and residential neighborhoods. Be sure to check for posted signs or kiosks to pay for parking and avoid potential tickets or fines.
3. Consider using a parking app
Several parking apps in Phoenix allow you to reserve and pay for parking ahead of time. Some popular options include ParkWhiz, SpotHero, and BestParking.
4. Be aware of parking restrictions
Some areas of Phoenix may have parking restrictions, such as no parking during certain hours or only allowing parking for residents. Check for posted signs or conditions to avoid any tickets or fines.
5. Take advantage of public transportation
If you need help finding convenient or affordable parking, consider using public transportation to get around Phoenix. The city has a robust bus system and light rail service that can take you to many popular destinations and attractions.
Jobs and Careers in Phoenix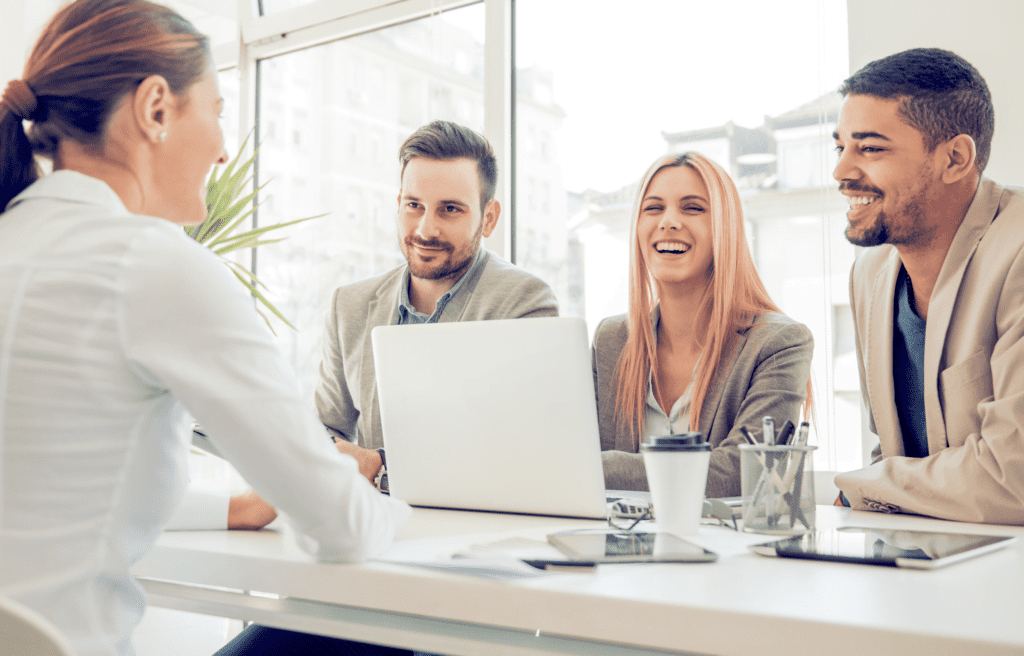 Phoenix, Arizona, is a growing city with a diverse economy that offers a variety of job opportunities across many industries. 
1. Healthcare: The healthcare industry is one of the largest employers in Phoenix, with several major hospitals and medical centers throughout the city. Healthcare providers include physicians, nurses, medical assistants, and administrative positions.
2. Technology: Phoenix is home to a thriving technology sector, with many companies in software development, cybersecurity, and data analytics. Technology job opportunities include software engineers, data analysts, and cybersecurity professionals.
3. Finance: The finance industry is also well-represented in Phoenix, with several central banks and financial institutions in the city. Careers in finance include accountants, financial analysts, and investment managers.
4. Manufacturing: Phoenix has a strong manufacturing sector, with many companies specializing in aerospace, defense, and electronics manufacturing. Job opportunities in manufacturing include engineers, technicians, and production supervisors.
5. Tourism: Phoenix is a popular tourist destination, and the city's hospitality and tourism industry employs many people in hotel and restaurant management, event planning, and customer service.
6. Education: Phoenix has an extensive education sector, with many public and private schools, colleges, and universities in the city. Careers in education include teachers, administrators, and support staff.
7. Government: Phoenix is the state capital of Arizona, and the city's government sector employs many people in positions such as public administration, law enforcement, and city planning.
Benefits of Relocating to Phoenix
Relocating to Phoenix can bring several benefits to it. One boon could be the flourishing job market, making finding a great career opportunity easier. On top of that, housing is relatively inexpensive, while the climate allows for year-round sunshine and pleasant temperature. It all translates into an excellent quality of life, so it's no surprise that Phoenix ranks high among America's most incredible places to live. Some other advantages to relocating to Phoenix include the following: 
1. Job opportunities: As mentioned earlier, Phoenix has a various range of industries, including healthcare, education, finance, and technology. It means that there are plenty of job opportunities available in multiple fields. The city's growing economy and business-friendly environment make it a pretty destination for entrepreneurs and startups. 
2. Affordable cost of living: Compared to other major cities in the United States, Phoenix has a relatively low cost of living. Housing, transportation, and groceries are all reasonably priced, making living comfortably on a lower salary easier.
3. Beautiful weather: Phoenix is known for its sunny and warm climate, with mild winters and hot summers. Residents can enjoy outdoor activities and sports year-round, including hiking, golfing, and swimming.
4. High quality of life: Phoenix offers a high quality of life for its residents, with excellent healthcare facilities, cultural attractions, and recreational opportunities. The city has a diverse population and a welcoming community, making it easy to meet new people and feel at home.
5. Access to nature: Phoenix has beautiful natural landscapes, including the Sonoran Desert, Tonto National Forest, and several lakes and rivers. Residents can easily escape the city and enjoy outdoor activities like camping, fishing, and boating.
How relo.ai Can Help People to Relocate to Phoenix
1. Customized Relocation Services: relo.ai offers customized relocation services tailored to each client's specific needs. Their team of relocation experts can assist with everything from finding a new home to setting up utilities and connecting with local services.
2. Knowledge of the Phoenix Area: relo.ai thoroughly understands the Phoenix area, including the best neighborhoods to live in, the top schools and medical facilities, and the most popular local attractions.
3. Streamlined Process: relo.ai can streamline the relocation process, making it easier and less stressful for clients. They can handle many of the details of the relocation, freeing up time and energy for clients to focus on other important matters.
4. Local Partnerships: relo.ai has developed partnerships with local businesses and service providers in the Phoenix area, which can help clients save money and get better service during their relocation.
5. Technology: relo.ai uses technology to enhance the relocation experience. Their platform allows clients to track their relocation, communicate with their relocation experts, and access helpful resources and information.
Relo.ai can help people relocate to Phoenix by providing customized relocation services, a thorough knowledge of the area, a streamlined process, local partnerships, and innovative technology.
Fix a meeting with us now to streamline your relocation process and gain access to a variety of valuable resources and services. With Relo AI as your dedicated platform for all-encompassing relocation assistance. We guarantee a seamless transition while you explore the vibrant housing options in Phoenix.
Final Say
Relocating to Phoenix can be a fantastic decision if you're looking for sunny weather, reasonable living expenses, and a wide range of cultural experiences, and outdoor adventures. The city has plenty to offer individuals and families alike, boasting a strong economy, exceptional healthcare services, and top-notch educational opportunities. Whether you're passionate about sports, art, or immersing yourself in nature, Phoenix has a little something for everyone.