In today's complicated and tightly interconnected digital world, corporations are adapting to new transformed measures to contend for consumers' attention as the competition has been tough lately thanks to modern technologies. However, most businesses encounter complex challenges due to which the luxury concierge service segment is becoming increasingly difficult to reach and convert.
Building an image in the luxury concierge industry, like any other industry, is a Herculean task. Particularly when you work on providing actual value to customers who are accustomed to receiving what they require at the right time, you have a prescription for disaster.
Therefore, to help you select the finest lifestyle concierge for your needs, we will examine the best concierge service globally. But first, let's look at what a luxury concierge is.
What is a luxury concierge?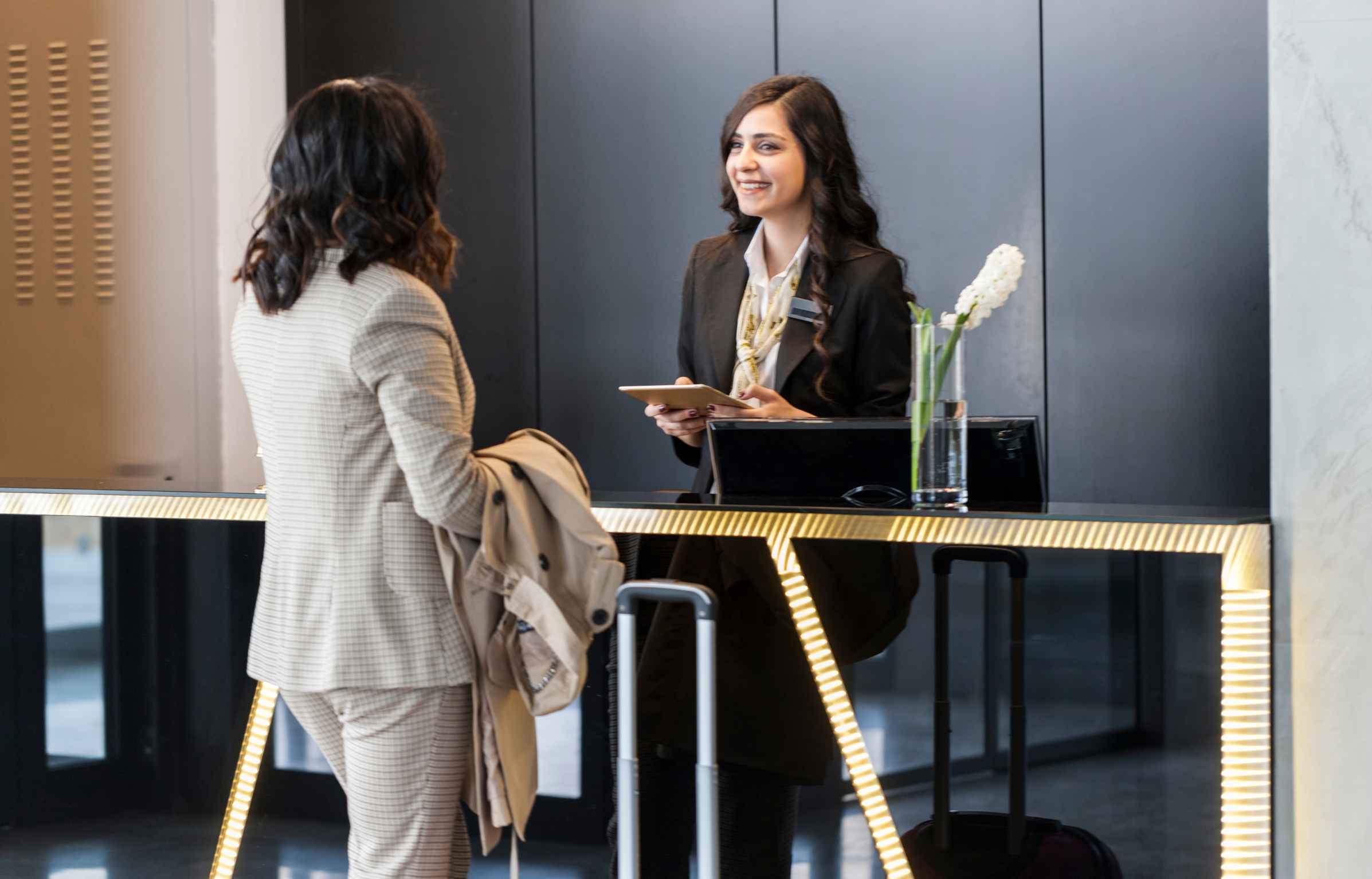 A concierge is a business or individual who is accessible to assist you in your daily time activities. They can help you with everything from planning and organizing family vacations to making reservations and gaining entrance to unique events. Some concierge services also offer financial assistance. Others may concentrate on event planning or high-end travel arrangements.
A luxury concierge is an ideal companion to assist you in saving time and gaining VIP admission to special events that you can't buy. So, you can say that it's your secret pass to a VIP world of experiences and activities. All you need to do is locate a luxury concierge service suitable for your needs and leave the rest to them. Below we have listed a few of the best ones. Then, examine yourself and choose what fits your needs.
1) Quintessentially:
Quintessentially was founded by Ben Elliot, Paul Drummond, and Aaron Simpson in the year 2000. If you are seeking meticulous attention and preferential treatment in a variety of areas, including travel, entertainment, and commerce, then this is for you.
This concierge service has a group of up to 1,500 specialists, who work as a team to assist you with everything ranging from real estate, tedious chores, art, and travel to weddings, private parties, etc. Furthermore, clients can use its services at any time, 24/7, and throughout the year. The team at service knows about 35 languages, ensuring that they provide the best customer service.
Quintessentially, concierge service adapts to the tastes and lifestyles of its clients to provide an exceptional experience. This luxury concierge organization knows how to deliver personalized services, whether it's the safety or comfort of any client's dog on the plane or is it the matter of a marriage proposal at the Sydney Harbor Bridge; name it and see how they get your work done.
2) Innerplace:
Tim Badham, ex-employed at Merrill Lynch bank, founded Innerplace in the year 2002, intending to elevate the quality and status of luxury concierge service in London.
Inner peace is the place to go if you are in the mood to see London's best nightlife and get the full package of entertainment. The crew at service makes sure you have access to the VIP events happening, special member clubs, and the best restaurants in the city.
Lifestyle Membership is among the memberships which are designed for those who desire quick access to clubs, exclusive parties, fine dining, and also shopping at the best locations in London. Red Membership is their highest level of membership. Only high net worth individuals and executives of C-Suites can afford it. On the other hand, we have Jetset Membership which is a short-term personal plan for visitors or business purposes. Lastly, they have a corporate membership, which is aimed at companies.
3) Pure Entertainment Group:
Since 2007, Steve Edo's Pure Entertainment Group has provided rich people and corporations with access to the best concierge service and exclusive traveling services worldwide.
This Canadian firm provides the highest level of service while keeping its clientele small. This enables the team to be more adaptable and attentive to each request made.
Many people have smiled as a result of their concierge service and extra efforts the team made to weave beautiful moments into their programs for its members, for instance, making a video of a newlywed couple by having a famous celebrity to make their day the most memorable one.
Traveling, event planning, real estate management, shopping, restaurant reservations, and access to events are all made easier with their services. They also maintain their client's privacy and never reveal personal information.
4) One Concierge:
One Concierge is one of the first luxury concierge firms to provide its high net worth clients with both the membership and any concierge service they want individually. One Concierge has the most extensive relationship programs available in the market, as it gives access to about 10,000 service providers globally. Each partner is hand-selected and screened by their experts to guarantee that they satisfy the highest standards.
One Concierge handles concierge service requests in over 115 countries across the world. Their primary services include corporate and bespoke event organization, lifestyle, and private aviation.
5) Knightsbridge Circle:
Three former workers of American Express established Knightsbridge Circle. With an annual membership fee of around $25,000, it serves solely a small set of clients with an eye-watering average net worth of $800 million which is insane. We believe you might find it challenging to be a part of this tight-knit group because the waiting list for this private, invitation-only concierge service is lengthy and prestigious.
Yet, those people who manage to become a part can expect to reap its benefits. Their services include travel, eating, private aircraft, event access, automobile, yachts, education, wealth management, customized event organization, real estate, and wellness.
6) Black Velocity:
Zia Yusuf founded Velocity Black back in the year 2014. You won't believe it, but this ultra-luxury concierge service has left an indelible impact in about 60 countries which is incredible.
It has a blend of manly abilities with artificial intelligence to develop a lifestyle assistant that the clients can make use of through their cell phones. As a result, members can use their communication services to obtain everything they want. Due to this, this company made it to the list of Deloitte's Technology Fast 50 in the UK for its innovative use of technology.
With a wide range of services, this premium concierge service allows you to travel, dine, and participate in wellness programs like never before, allowing you to live extraordinary lives.