A digital nomad lives a life of adventure, freedom, and constant movement. Whether you're working remotely from a beach in Bali or exploring the bustling streets of Tokyo, having the right gear is essential for a seamless journey. In this digital nomad packing list, we've curated 10 essential items that will elevate your travel experience.
These gadgets and gears serve as the compass and toolkit for your journey, ensuring you navigate your adventures while staying productive on the go. As you witness the world unfolding before you, these transformative tools will turn each location into a captivating chapter of your ever-expanding work and life story.
1. Late 2021 Apple MacBook Pro
The Late 2021 Apple MacBook Pro is a digital nomad's dream. It boasts the powerful Apple M1 Pro or M1 Max chip, providing lightning-fast performance for all your professional needs. With up to 64GB of unified memory and up to 21 hours of battery life, this travel laptop ensures that everything you do is fast and fluid. Its cutting-edge technology is designed to keep up with your demanding workloads.
Whether you're editing videos, running machine learning tasks, or simply staying connected with your work while on the move, the MacBook Pro is your reliable and efficient companion on your digital nomad packing list; this stunning Retina display enhances your experience, whether in a bustling coworking space or under a beachside palm tree. The MacBook Pro is your agile partner for creative and professional pursuits.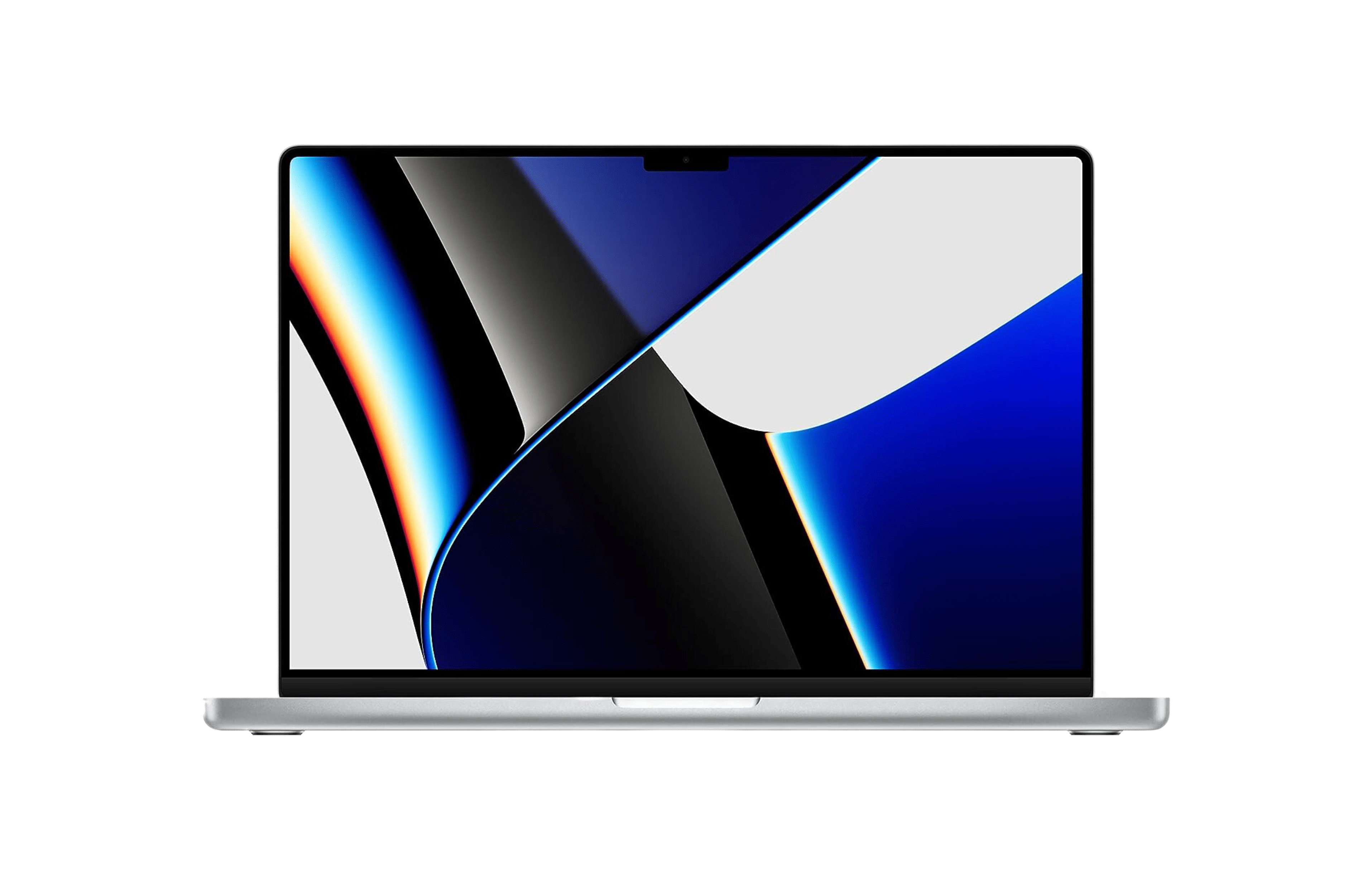 Buy Now
(Paid Link)
The Late 2021 Apple MacBook Pro is available on Amazon at $1,549.00.
2. Panasonic LUMIX FZ300
When you embark on your digital nomad adventures, you'll want to capture the essence of your travels with precision and clarity. That's where the Panasonic LUMIX FZ300 comes in. This remarkable camera is an indispensable tool for documenting your journey. With its 4K video and 4K photo capabilities, you can relive every moment with stunning detail, ensuring you never miss a thing.
The Panasonic LUMIX FZ300 boasts a Leica DC Vario Elmarit lens, providing you with sharp and vibrant images. The 12.1 Megapixel high sensitivity MOS sensor enhances your photography, making it a great companion in any environment, whether you're exploring bustling cityscapes or the serenity of natural landscapes. As you prepare your digital nomad packing list, this road trip camera should be at the top.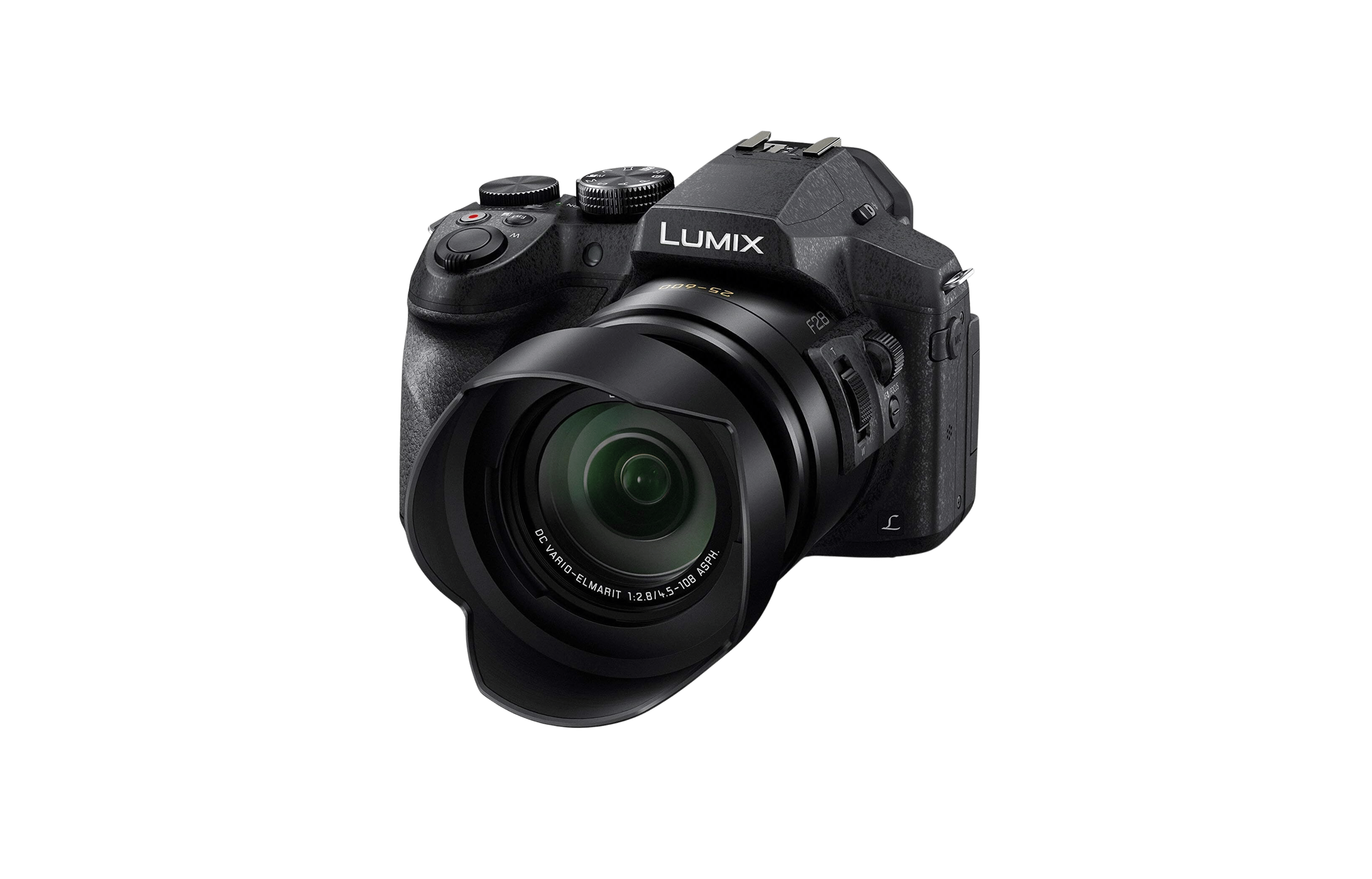 Buy Now
(Paid Link)
The Panasonic LUMIX FZ300 is available on Amazon at $447.99.
3. Apple Watch Ultra 2
For active digital nomads, staying connected and tracking your adventures is essential. The Apple Watch Ultra 2 is the ideal smartwatch to accompany you on your journey. It's designed for endurance athletes, outdoor enthusiasts, and water sports lovers. With its robust features and sleek design, the Apple Watch Ultra 2 seamlessly integrates into your active lifestyle.
The watch features a carbon-neutral design, a robust 49mm corrosion-resistant titanium case, and a generously sized, bright display. With cellular connectivity, advanced workout metrics, and GPS, it's your ultimate companion to stay connected and keep track of your fitness goals. Add this to your digital nomad packing list to make the most of your outdoor pursuits.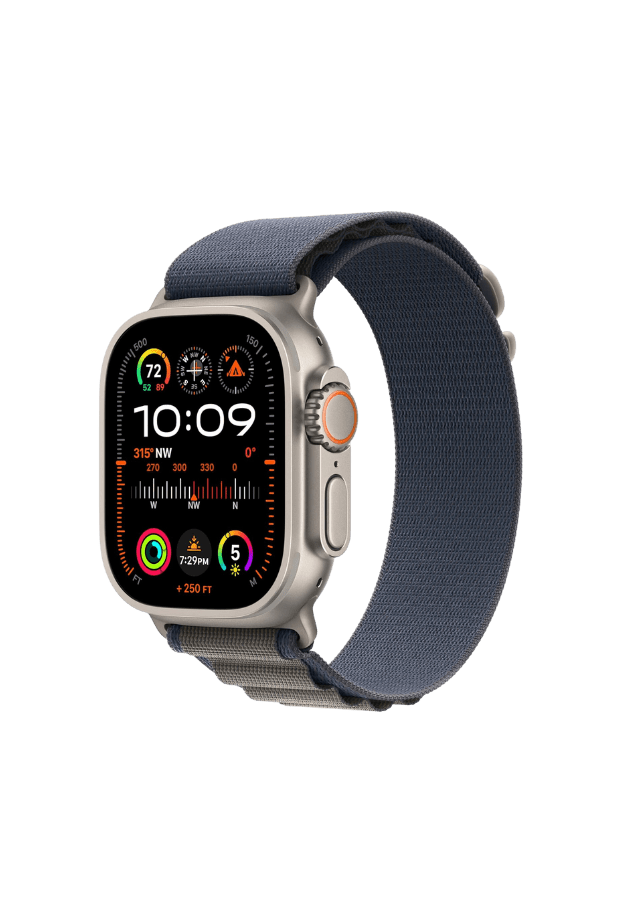 Buy Now
(Paid Link)
The Apple Watch Ultra 2 is available on Amazon at $779.99.
4. Timberland PRO Boot
Your digital nomadic lifestyle might take you to various terrains and climates. In such conditions, you need dependable footwear, and the Timberland PRO Boots are up to the challenge. These boots are waterproof, non-marking, and resistant to oil and abrasion, providing top-tier slip resistance for your safety. Their rugged durability ensures they'll stand up to the rigors of your adventurous travels.
They're ASTM EH compliant, offering additional protection and comfort on your nomadic journey. When you're deciding what to include in your digital nomad list, make sure these boots are part of your essentials to handle any terrain with confidence. These boots combine style and substance, ensuring you're not only well-prepared but also looking great on your nomadic expeditions.
Buy Now
(Paid Link)
The Timberland PRO Boot is available on Amazon at $149.99.
5. Apple AirPods Pro
Aural experiences can profoundly impact your travel adventures, and the Apple AirPods Pro are designed to enhance your audio encounters. These wireless earbuds deliver rich, immersive sound, making every moment more enjoyable. The active noise cancellation ensures you can focus on your surroundings or lose yourself in your favorite tunes. The active noise cancellation lets you immerse in your surroundings or music.
These earbuds are sweat and water-resistant, ensuring they can withstand your active lifestyle. With a comfortable and customizable fit, plus a long-lasting battery, they're the perfect addition to your digital nomad packing list. The Apple AirPods Pro also features an intuitive touch control system, making it effortless to manage calls, adjust volume, or interact with your devices on the go.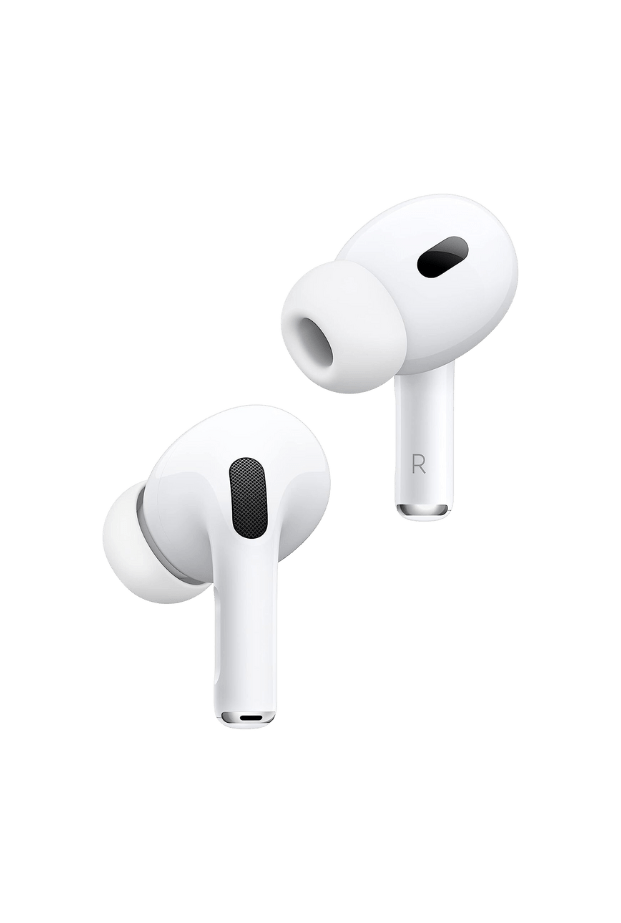 Buy Now
(Paid Link)
The Apple AirPods Pro is available on Amazon at $244.99.
6. LARQ Bottle Flip Top 17oz
The LARQ Bottle Flip Top 17oz also features a built-in UV-C LED cap that purifies your water and eliminates bacteria, providing clean and safe drinking water wherever your adventures lead you. Its durable construction is built to withstand the rigors of an active lifestyle, making it a must-have addition to your travel essentials. Elevate your on-the-go hydration game with this chic and eco-conscious choice.
Its innovative self-cleaning technology and double-wall insulation set it apart, ensuring a worry-free and refreshing hydration experience. Embrace sustainability without compromising on aesthetics – the LARQ Bottle is more than just a water companion; it's a lifestyle essential that reflects your unwavering commitment to both wellness and the environment.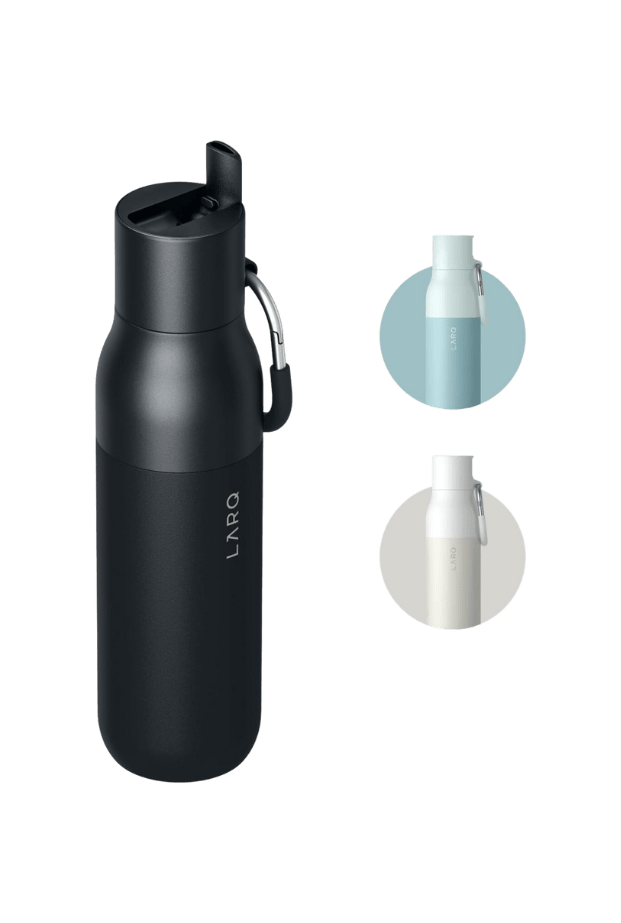 Buy Now
(Paid Link)
The LARQ Bottle Flip Top 17oz is available on Amazon at $39.95.
7. WACACO Picopresso Coffee Maker
The WACACO Picopresso Coffee Maker's sleek and compact design ensures it won't take up much space in your travel bag, making it an essential addition for frequent travelers. With its user-friendly setup and consistent results, you'll be amazed at the quality of espresso you can enjoy no matter where your adventures take you. Its durable construction and efficient operation make it a reliable companion on any journey.
This innovative coffee maker doesn't require any electricity, making it an eco-friendly choice that aligns with sustainable living practices. Enjoy the satisfaction of your caffeine fix while minimizing your environmental footprint, making it an even more attractive option for conscious consumers. It boasts an efficient design and durable construction. Its compact size allows for easy storage.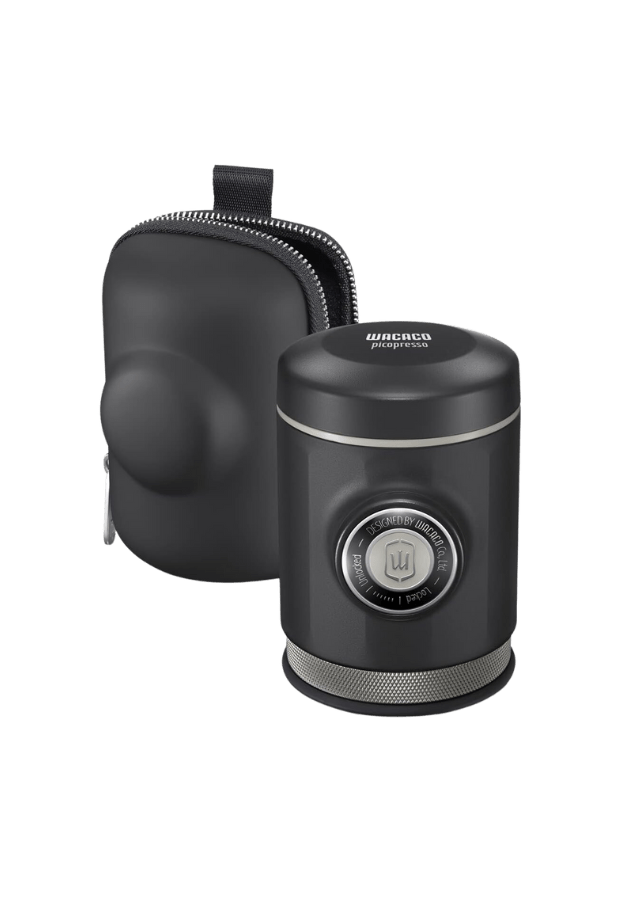 Buy Now
(Paid Link)
The WACACO Picopresso Coffee Maker is available on Amazon at $129.90.
8. Anker Power Bank
Losing battery power while you're on the move can be a real headache for digital nomads. But here's where the Anker Power Bank with Power Delivery 3.1 tech comes to the rescue. With a hefty 24,000mAh battery capacity, it can recharge your gadgets multiple times, keeping you connected and fully juiced. What's more, it's designed to be compact and lightweight so that it won't weigh you down in your backpack.
Not to mention, the clever digital display keeps you in the loop about your power levels, making sure you're never caught off guard by a dead battery. This power bank is a must-have addition to your digital nomad packing list, offering extra peace of mind for your electronic companions on the journey. As a bonus, it's built for fast charging, getting you back to your adventures in no time.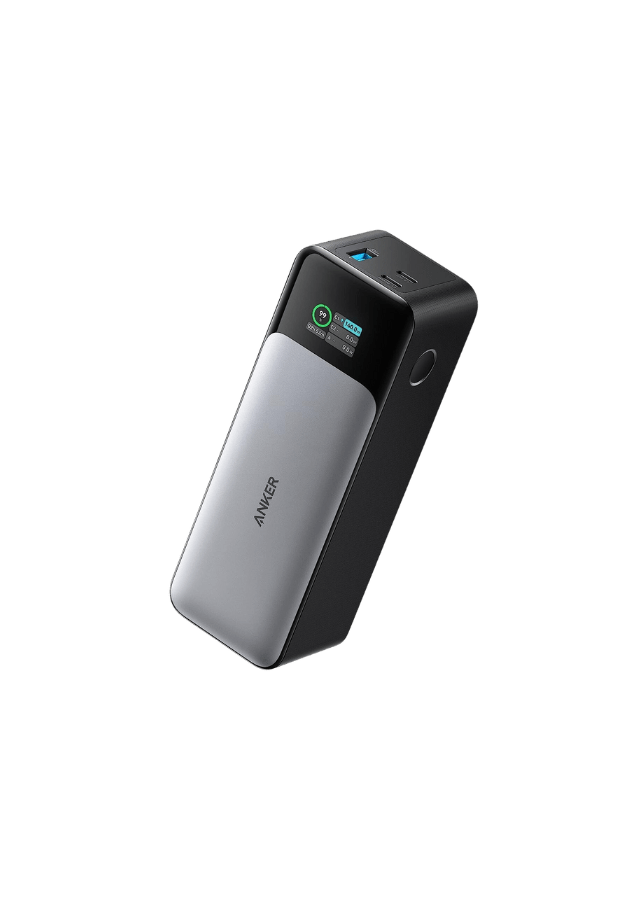 Buy Now
(Paid Link)
The Anker Power Bank is available on Amazon at $144.99.
9. Tomtoc Laptop Backpack
With its water-resistant material, you can confidently venture into various environments without worrying about your belongings getting wet. The Tomtoc Laptop Backpack is also designed with ergonomics in mind, providing you with extra comfort during long journeys or commutes. This backpack truly combines functionality and style, making it the perfect companion for any digital nomad.
For those who value versatility, the Tomtoc Laptop Backpack also comes with adjustable straps, allowing you to customize the fit according to your preference. This ensures that you can comfortably carry your essentials, no matter where your adventures take you. With its thoughtful design and attention to detail, this digital nomad backpack is the ultimate choice for the modern-day explorer.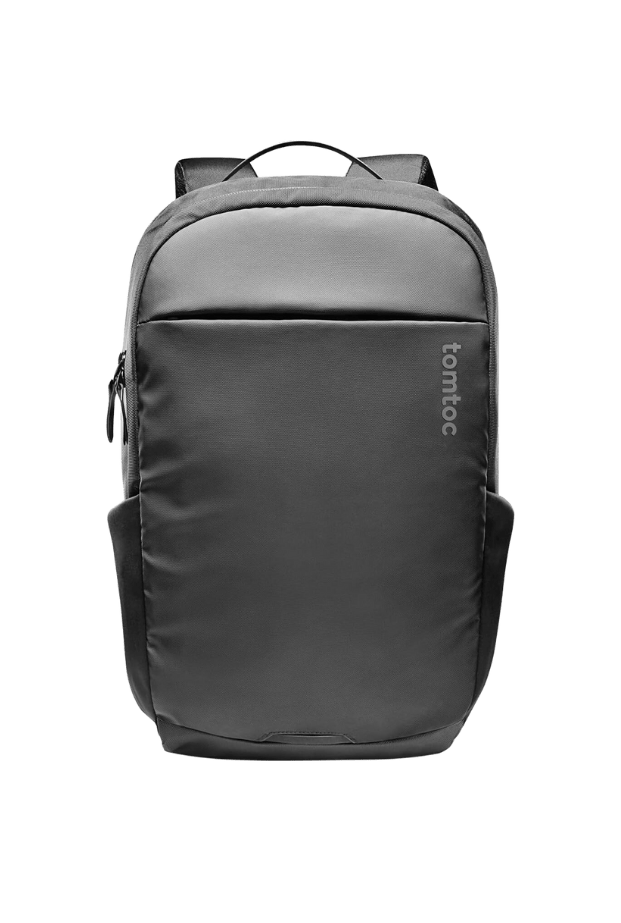 Buy Now
(Paid Link)
The Tomtoc Laptop Backpack is available on Amazon at $129.99.
10. Amazon Basics 28-Inch Hardside
Its durable ABS exterior can withstand rough handling, while the spacious interior and multiple compartments ensure organized packing. The four 360-degree spinner wheels provide smooth mobility, making it effortless to navigate airports and busy streets alike. This luggage is a versatile companion for any adventure, offering both style and functionality for the modern traveler.
Its sturdy ABS hard shell provides robust protection for your belongings, and the expandable space allows you to pack more when needed. The double-spinner wheels ensure easy mobility through airports and city streets. When you plan your digital nomad packing list, don't forget this luggage, which will be your trusted companion for the adventures that lie ahead.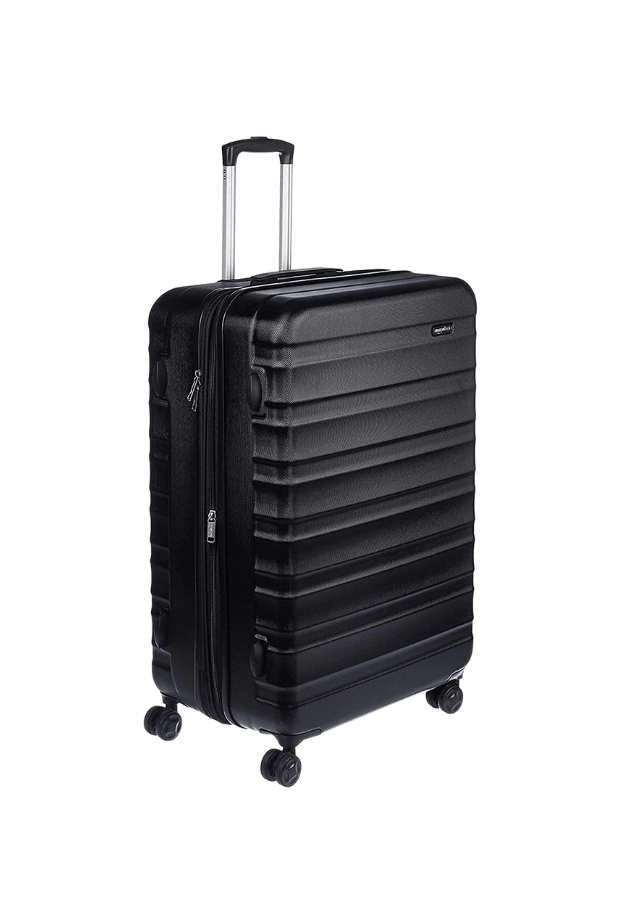 Buy Now
(Paid Link)
The Amazon Basics 28 Inch Hardside is available on Amazon at $132.00.
Also read: 10 Best Digital Nomad Luggage For Full-Time Travel
Final Say
These essential items are just the beginning of your digital nomad packing list. As you embark on your ultimate journey, remember to pack efficiently, considering your specific needs and destinations. Your digital nomad packing should evolve with your experiences.
With the right gear, you can explore the world while staying connected and fully equipped for your digital nomad lifestyle. Your journey awaits, and your carefully chosen gear will be your faithful companions on the road less traveled.
Embracing the nomadic lifestyle, frequent relocation, and travel are inherent aspects of your journey. To facilitate seamless transitions, we've tailored relocation services exclusively for digital nomads like you. 👩‍💻
If you're curious to learn more, feel free to schedule a meeting with us today. We're dedicated to providing you with all the essential information for your digital nomad adventure and ensuring a hassle-free relocation!
Safe travels!
Affiliate Disclaimer: This article contains affiliate links. If you decide to purchase through these links, we might earn a small commission at no additional cost to you. Please know that we only endorse products and services that pass our high-quality standards.