The job market is currently undergoing a huge transformation, largely driven by the rise in remote work, with the technology sector at the forefront of this shift. As a growing number of businesses adjust to this trend, a new list is making waves – the "top 10 companies hiring remote workers." These innovative tech companies are paving the way, opening up a multitude of opportunities for tech professionals worldwide.
In this piece, we're going to dive headfirst into what sets these companies apart. We'll shine a spotlight on the unique perks they offer their staff, and we'll even throw in some helpful pointers for navigating their application processes.
.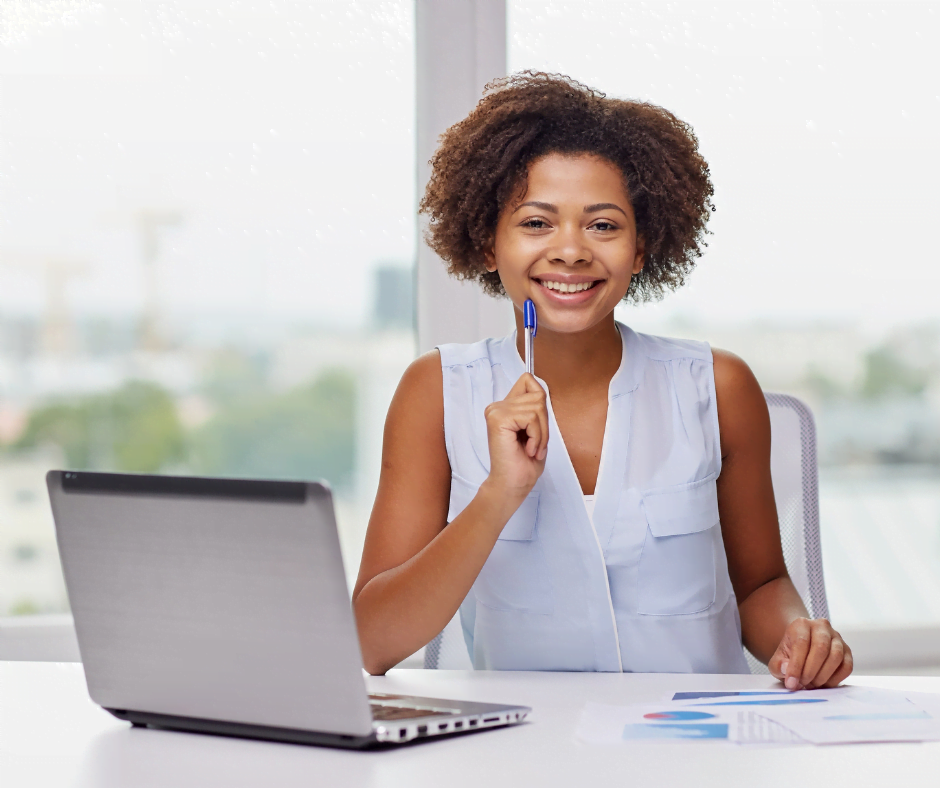 Kona's belief in the future of remote work is rooted in the transformative potential it holds for organizations. They see remote work as more than a temporary solution but a fundamental shift in how work is conducted and experienced. By embracing remote work, Kona recognizes the opportunity for companies to tap into a global talent pool, transcending geographical boundaries and accessing diverse perspectives. Kona envisions a future where remote work becomes the norm, creating a more inclusive and adaptable work culture that embraces each team member's unique strengths and contributions, regardless of their physical location.
As they actively hire new team members, Kona is paving the way for a future of work not confined by traditional office spaces but defined by collaboration, connection, and innovation across borders.
Rating by Glassdoor: 5.0

Available Positions: At present, KONA has exciting job opportunities available for Software Engineers, Content Marketing Specialists, and Social Media interns.
Toptal is a renowned platform that bridges the gap between highly skilled professionals and top remote tech companies across the globe. By providing access to a vast talent pool, Toptal ensures businesses can connect with exceptional employees with their needed expertise. In addition to facilitating these valuable connections, Toptal goes above and beyond in supporting its employees. With comprehensive medical benefits, flexible time off policies, and an incredible perk of a paid sabbatical after five years, Toptal prioritizes the well-being and satisfaction of its team members. This commitment to employee care and growth sets Toptal apart as an excellent remote tech company that values its workforce.
Rating by Glassdoor: 3.8

The company's core focus is engineering, complemented by other business-side roles such as analysts.

Available Positions: Toptal currently has a variety of sales roles and marketing roles open, along with a critical position dedicated to matching talented individuals with clients.
At Doist deeply value ensuring that everyone feels their best at work. Beyond simply encouraging our team members to take breaks, Doist actively promotes activities that contribute to their mental and physical well-being. Whether it's a leisurely walk or an invigorating Lizzo spinning class (yes, they do exist), refreshing the mind and rejuvenating the body is essential for maintaining productivity and overall satisfaction in the workplace. The overarching vision is to inspire the future workplace by developing tools and practices that foster a calmer, more balanced, and ultimately more fulfilling way to work and live.
DOIST understands that work is about productivity and creating an environment that nurtures personal growth, happiness, and healthy work-life integration. 
Rating by Glassdoor: 4.7

Available Positions: Discover exciting job opportunities at Doist and explore the advantages of joining our entirely remote organization.
10up offers various consultative creative and engineering services, accompanied by cutting-edge tools and products. Their customer-centric service model ensures access to open platforms and tools designed specifically for digital makers and content creators. With a remote work culture, 10up keeps its employees refreshed and motivated.
Spanning six continents and operating in over 29 countries, the globally distributed team at 10up collaborates seamlessly through various communication channels, including Slack, video calls, and traditional phone calls. In addition to their consultative services, 10up provides comprehensive training and support to empower their clients to maximize their digital potential. 
Rating by Glassdoor: 4.1

Available Positions: Lead Front End Developer, Lead JavaScript Developer specializing in React, Associate Director / Director of Account Strategy for the U.S. region, Lead Visual Designer for America's Team, and Senior Digital Project Manager.
Nagarro, a renowned "product engineering" company, stands out as an excellent option for remote work, with opportunities available worldwide, including in the United States. At Nagarro, employees enjoy the advantages of flexibility and a work-from-anywhere policy, allowing them to create a work environment that suits their needs and preferences.
Alongside these remote tech companies work benefits, Nagarro also provides standard benefits such as comprehensive health scope, retirement plans, and generous paid time off, ensuring a well-rounded employee experience. With its global reach and commitment to remote work, Nagarro offers an enticing opportunity for professionals seeking a remote tech career. 
Rating by Glassdoor: 4.2

Available Positions: There are several remote positions in engineering, biz dev, product, support, and other areas.
If you're seeking a morning work schedule, OnTheGoSystems, a translation remote tech companies, provides an excellent opportunity. With flexible hours and enticing perks such as a home office stipend and a one-month paid sabbatical after seven years of service, OnTheGoSystems stands out. Aspiring candidates who apply to OnTheGoSystems can look forward to receiving a home office stipend, a wellness stipend, and the chance to enjoy a well-deserved one-month leave after seven years of dedicated work.
This company prioritizes employee well-being and work-life balance, making it an appealing choice for remote tech positions with excellent benefits.
Rating by Glassdoor: 4.6

Available Positions: UX, digital marketing, PHP/Reactive, front-end React developer, and technical writer role.
Recharge Payments is a pioneering tech company that has been at the forefront of developing remote payment solutions for nearly a decade. With a solid commitment to employee well-being, working at Recharge Payments comes with many enticing benefits. These include comprehensive health insurance coverage, a generous $800 monthly wellness stipend to support employees' physical and mental well-being, and a progressive 16 weeks of parental leave to foster a healthy work culture.
At Recharge Payments, employees can thrive in a supportive and inclusive work environment while contributing to the advancement of remote payment technologies.
Rating by Glassdoor: 3.6

Available Positions: Most are engineers, some are lawyers or financial, and some support, and then there is a role in marketing, product, or revenue.
Aha! is renowned for its robust mapping software, but its offerings extend far beyond that. The company provides a comprehensive product development tool suite that empowers businesses to streamline processes and drive innovation. Moreover, Aha! Demonstrates its commitment to employee well-being and growth by offering generous benefits. Employees can enjoy up to 200 hours of vacation time, allowing them to recharge and maintain a healthy work-life balance.
Additionally, the company recognizes the importance of family and offers up to 90 days of parental leave to support employees during significant life events. Aha! also values continuous learning and development, providing up to $1,000 for third-party education to help employees enhance their skills and knowledge. 
Rating by Glassdoor: 4.5

Available Positions: Some in customer success, marketing, and UX, and some in engineering specializing in Ruby on Rails.
Doximity is a leading company developing real-time communication software for healthcare providers. While most of Doximity's jobs typically require employees to work from the company's San Francisco office, they also offer remote work options. The company's commitment to providing comprehensive benefits is evident, although specific details may require further exploration beyond the available information.
Doximity's focus on facilitating seamless communication among healthcare professionals makes it an appealing opportunity for those passionate about leveraging technology to improve the healthcare industry.
Rating by Glassdoor: 4.8

Available Positions: About a quarter of these engineers work in products and engineering, with the rest in sales and strategy. Plus, there's a finance internship and one thrown in for good measure.
Kinsta is a reputable company known for its exceptional WordPress hosting services and efficient deployment of apps and databases. However, it's important to note that the company does not provide specific benefits for remote work, such as a remote expense budget or personal retreats. Kinsta does not offer its employees a personal development budget or a dedicated paid time off (PTO) policy.
While these specific perks may not be available, Kinsta still maintains a strong reputation for its technical expertise and commitment to delivering reliable hosting solutions in the WordPress ecosystem.
Rating by Glassdoor: 4.8

Available Positions: We have opportunities available in various fields, including DevOps, full-stack web design, sales engineering, technical copywriting, and roles in HR, finance, sales, and editorial.
Benefits of Working for Remote Tech Companies
Flexibility and work-life balance –

Remote work allows you to set your schedule and work from the consolation of your home or any location. This flexibility enables a better work-life balance, giving you more time for personal pursuits, hobbies, and family commitments.

Access to a global talent pool and diverse perspectives – 

Remote tech companies often attract top talent worldwide. Working with colleagues from various backgrounds and cultures fosters creativity, innovation, and a broader perspective on problem-solving. The diverse talent pool brings fresh ideas, unique experiences, and a more inclusive work environment.

Increased productivity and reduced commuting stress –

Remote work eliminates the daily commute, saving valuable time and reducing stress. With fewer distractions and a personalized work environment, you can achieve higher productivity levels and focus on delivering exceptional results. Remote work also allows for better work environment customization, optimizing productivity and concentration.
How to Apply for Remote Tech Jobs
1) Research and identify suitable remote tech companies: Explore companies that align with your skills, interests, and career goals. Visit their websites, read about their culture, and assess their remote work policies. Look for companies that value remote work and have a track record of successful remote teams.

2) Tailor your resume and cover letter for remote work positions: Highlight your remote work experience, remote collaboration skills, and self-motivation in your application materials. Emphasize your ability to work independently, manage your time effectively, and communicate effectively in a virtual workspace. Showcase your technical skills and any relevant certifications or projects.
3) Leverage online job platforms and professional networks: Utilize popular job platforms that cater to remote work, such as Remote—co, FlexJobs, and LinkedIn. Network with professionals in the tech industry, attend virtual events or conferences and join relevant online communities to uncover hidden opportunities and gain insights from those already working remotely.
4) Prepare for remote interviews and showcase relevant skills: Familiarize yourself with video interview platforms and ensure a stable internet connection. Research common remote interview questions and prepare thoughtful responses. During the interview process, showcase your technical skills, adaptability, problem-solving abilities, and collaboration skills. Be ready to provide examples of how you have effectively worked remotely in the past.
5) Follow up and stay proactive in the job search process: After submitting your application, follow up with the hiring managers or recruiters to express your stake and inquire about the status of your application. Stay proactive by continuing to search for remote tech job openings and refining your skills through online courses or certifications. Update your professional profiles regularly and engage with industry-relevant content to stay visible to potential employers. 
Concluding Remarks
The demand for remote tech professionals continues to rise, and the opportunities are abundant. By exploring the top 10 remote tech companies actively hiring, understanding the benefits of remote work, and following a strategic application approach, you can grab the opportunity to work for a leading remote tech company. Embrace the potential for growth, flexibility, and fulfillment that remote work offers in the dynamic tech industry. Start your journey today and unlock exciting possibilities in remote tech companies. 
Take the chance to work with some of the tech industry's most innovative and forward-thinking companies. Click here to schedule a consultation with one of our experts and unlock the doors to your dream remote tech job. Together, we can find a fulfilling and prosperous career in the remote tech world.