Family vacations are a cherished time for creating lifelong memories and strengthening bonds. Regarding beach vacations, the combination of sun, sand, and sea offers a perfect backdrop for quality family time. This article will explore the best family beach vacation spots in the US that promise unforgettable experiences for everyone. So pack your bags, grab your beach essentials, and embark on an adventure filled with sun, sand, and smiles!
Top Family Beach Vacation Spots
1. Cape May, New Jersey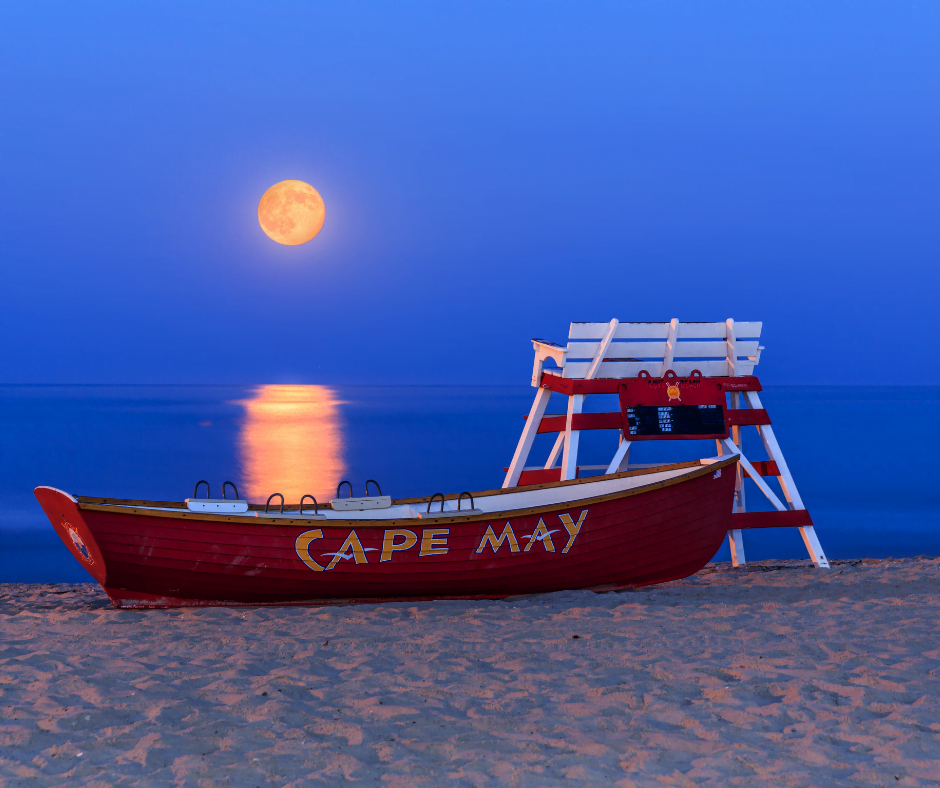 Cape May is a top family beach vacation spot with a delightful combination of Victorian charm and beautiful beaches. Families can enjoy the soft sands and calm waters of Cape May's beaches, perfect for building sandcastles or relaxing under the sun. The Cape May Promenade provides a scenic pathway along the beachfront, where families can take leisurely walks, go cycling, or enjoy the ocean views. The Cape May County Zoo, located nearby, offers an exciting opportunity to observe various animals up close. 
2. Myrtle Beach, South Carolina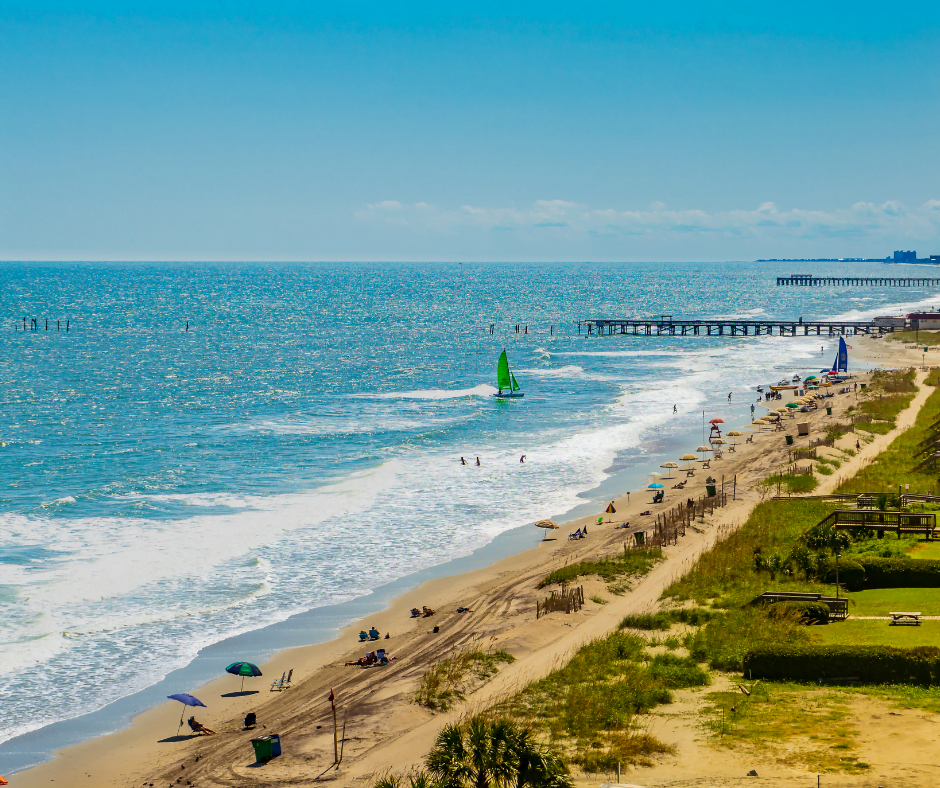 Myrtle Beach, located along the picturesque coastline of South Carolina, is a beloved family beach vacation spot. Its vast sandy beaches, abundant attractions, and family-friendly atmosphere offer an unforgettable experience for families of all ages. Myrtle Beach is known for its endless entertainment options, making it an excellent destination for a fun-filled family getaway. 
3. Outer Banks, Island in North Carolina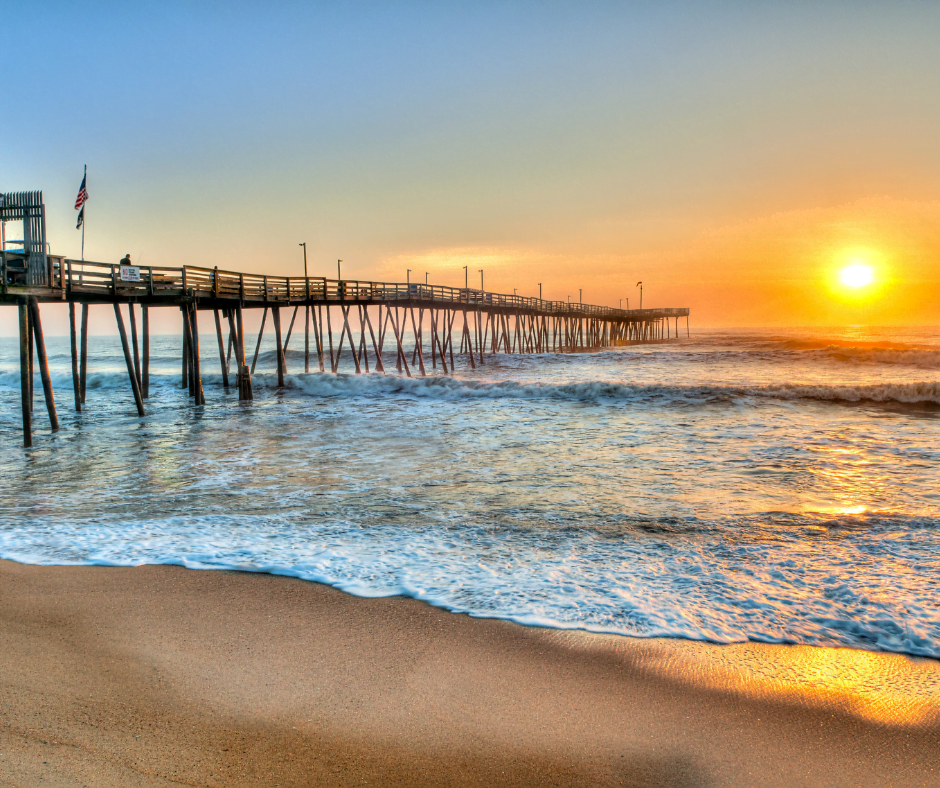 Located along the coast of North Carolina, the Outer Banks is a beloved family beach vacation spot that offers a mix of natural beauty, rich history, and exciting activities. The Outer Banks provides a stunning backdrop for a memorable family vacation with its pristine beaches, endless dunes, and picturesque lighthouses. Families can enjoy various activities such as swimming, beachcombing, and building sandcastles along the expansive coastline. The calm waters of the sound side areas are perfect for younger children to splash and play. 
4. Virginia Beach, Virginia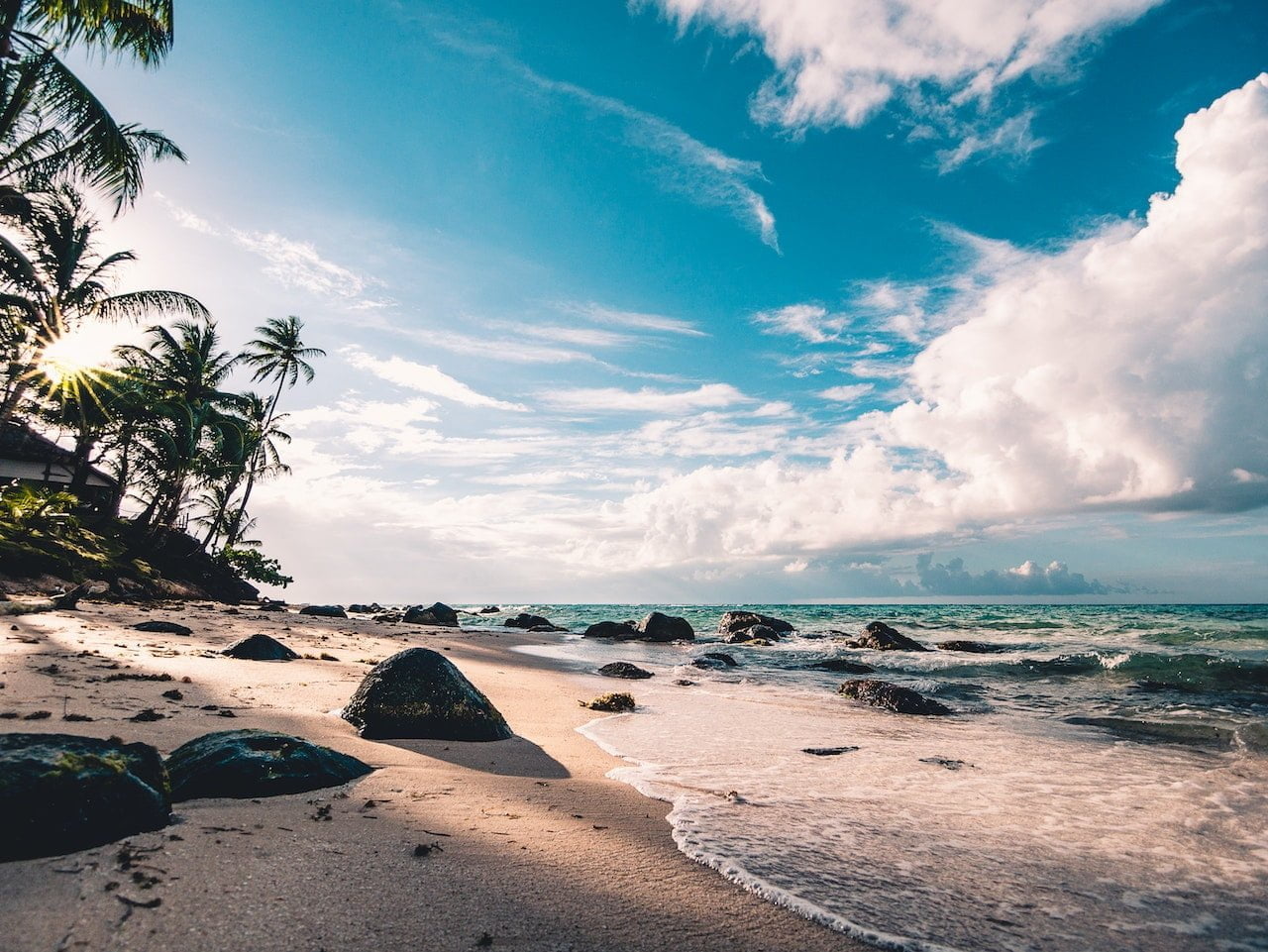 Virginia Beach is a fantastic choice for a family beach vacation. Its vast sandy shores, lively boardwalk, and abundant family-friendly attractions offer a perfect blend of relaxation and entertainment for all ages. The pristine beaches provide plenty of space for building sandcastles, playing beach volleyball, or simply soaking up the sun. Families can also take advantage of the calm waters for swimming, boogie boarding, and even trying out water sports like paddleboarding or kayaking. 
5. Cocoa Beach, Florida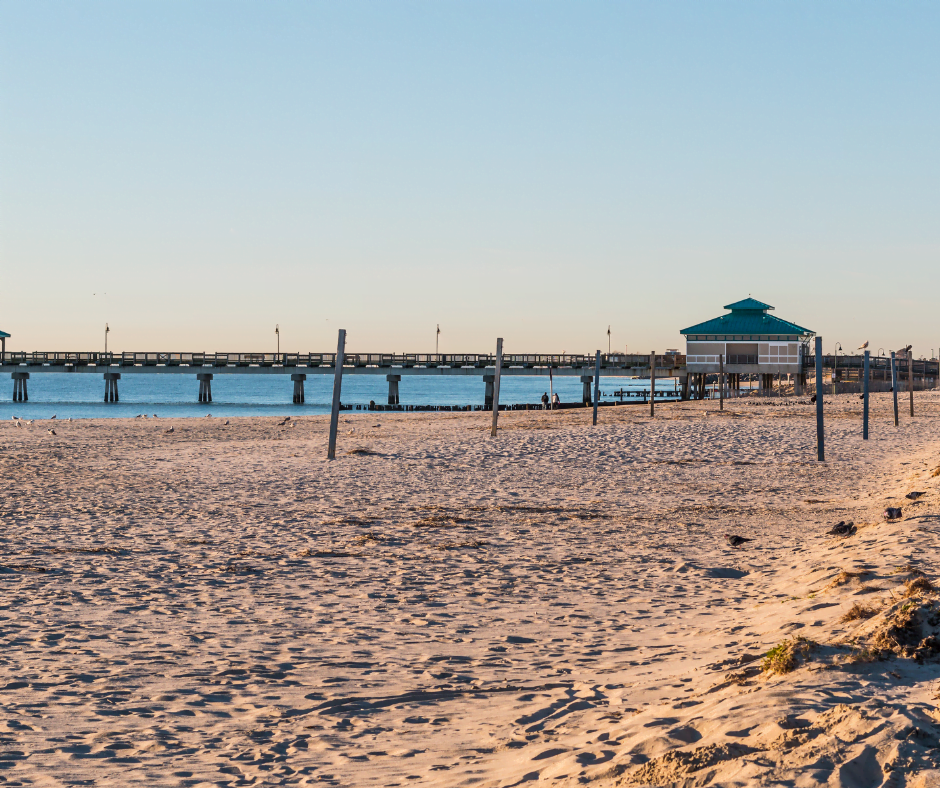 Cocoa Beach, located on Florida's picturesque Space Coast, is an ideal family beach vacation spot. Its pristine sandy beaches, exciting attractions, and laid-back atmosphere offer something for everyone in the family. Cocoa Beach is widely recognized as the surfing hub of the East Coast, offering ample opportunities for engaging in water sports and beach activities. Kids can take surf lessons, build sandcastles, or splash in the gentle waves while parents relax under the warm Florida sun. The beach is also notable for its stunning sunrises, creating a magical start to each day of your family vacation. 
6. Destin, Florida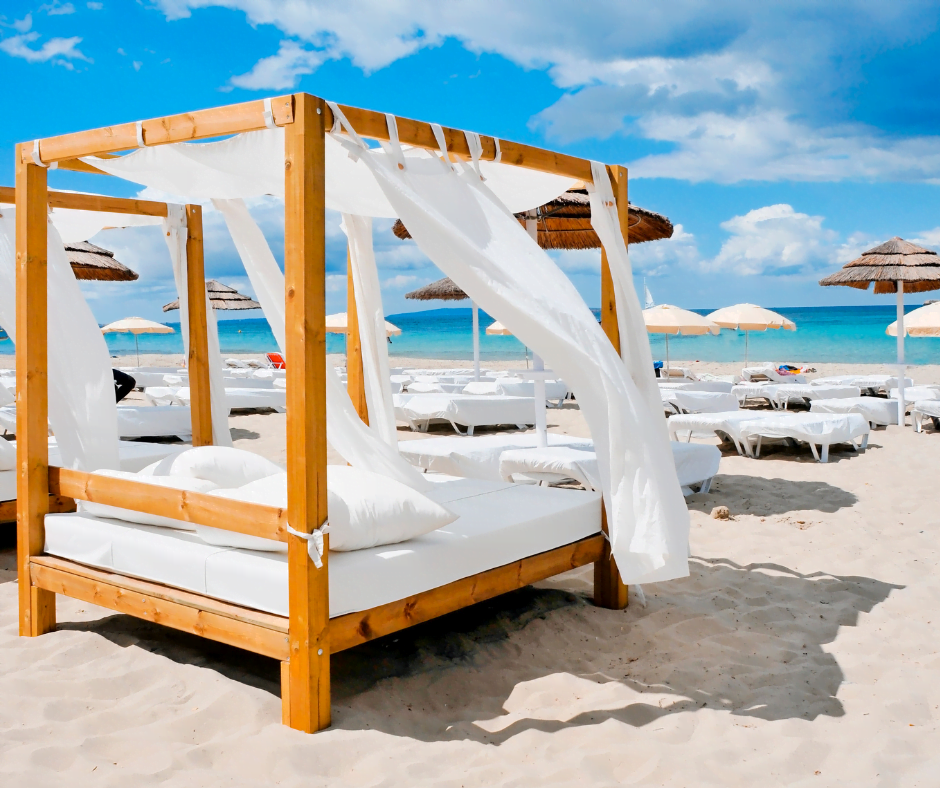 Destin, Florida, is a top-notch family beach vacation spot that offers pristine white sands, crystal-clear turquoise waters, and a wide range of family-friendly attractions. Known as the "World's Luckiest Fishing Village," Destin combines natural beauty with abundant outdoor activities and entertainment options for all ages. The stunning beaches provide the perfect backdrop for building sandcastles, swimming, snorkeling, and even trying your hand at fishing. Destin is also renowned for its beautiful emerald-green waters, offering incredible underwater exploration visibility.
7. Cannon Beach, Oregon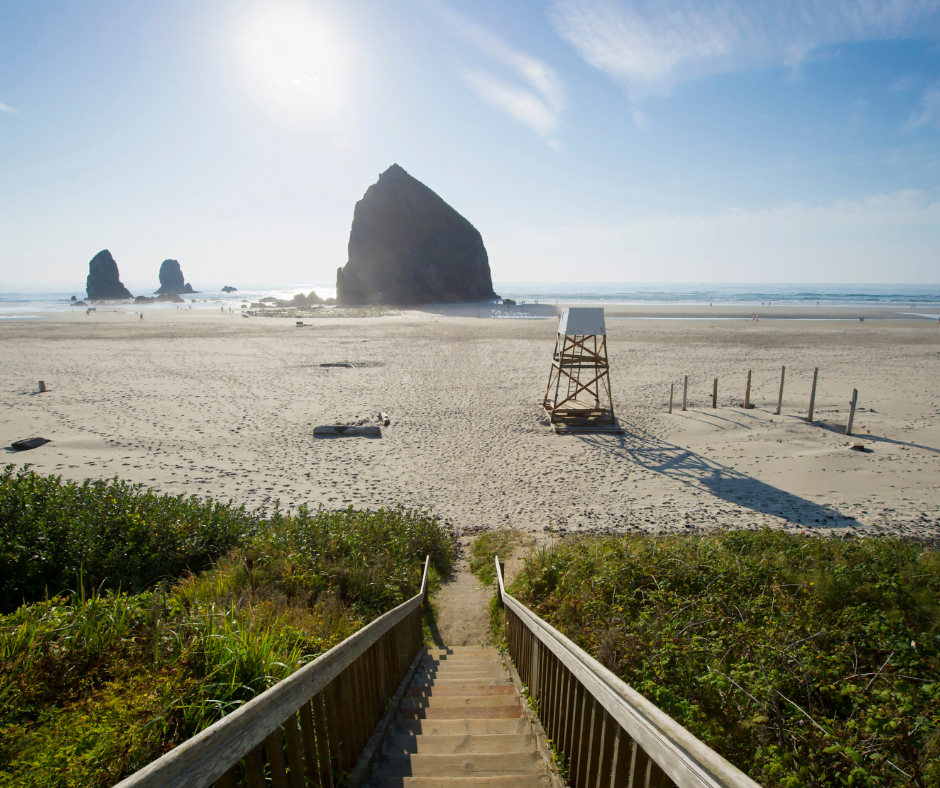 Nestled along the picturesque Oregon Coast, Cannon Beach is a top family beach vacation spot that captivates visitors with its breathtaking beauty and charming coastal vibe. With its iconic Haystack Rock rising majestically from the shore, this beach town offers a serene and scenic setting for families to unwind and create lasting memories. The expansive sandy beach provides ample space for kids to play, build sandcastles, and explore the tide pools teeming with fascinating marine life. Families can stroll along the coast, breathe in the fresh ocean air, and enjoy the stunning views of the Pacific Ocean stretching as far as the eye can see.
Factors to Consider for Family Beach Vacations
Safety:

The safety of the beach and surrounding area is paramount, especially when traveling with children. Research the beach's safety record, including water conditions, the presence of lifeguards, and any potential hazards, such as strong currents or marine life. Educating yourself and your family about water security guidelines, including swimming within designated areas and practicing proper supervision, is also essential. 

Family-Friendly Amenities:

Look for beaches with clean restrooms, convenient beach access points, shaded areas, and picnic spots. Additionally, check if the beach provides facilities like showers, changing rooms, and rental services for beach equipment, such as umbrellas, chairs, or toys.

Accommodation Options:

Consider the availability of family-friendly accommodations near the beach. Look for resorts, hotels, or vacation rentals that offer spacious rooms or suites, kitchenettes for preparing meals, and amenities such as pools, children's play areas, and organized activities tailored to families.

Accessibility:

Evaluate the accessibility of the beach, specifically if you have young children or family members with mobility challenges. Look for ramps, boardwalks, or paths that provide easy access to the beach area. Adequate parking facilities, preferably close to the beach, are also convenient. 
Tips for Planning a Memorable Family Beach Vacation
Choose the Right Destination:

Research different beach destinations and select one that caters to your family's preferences and interests. Consider factors such as the availability of family-friendly amenities, nearby attractions, and the overall atmosphere of the location.

Pick the Perfect Time:

Consider the best time to visit your chosen beach destination. Consider factors like weather, crowd levels, and peak tourist seasons. Off-peak periods often offer better rates and a more relaxed atmosphere.

Plan Activities for All Ages:

Ensure your itinerary includes activities and attractions suitable for all family members. Consider a mix of beach-related activities, such as swimming, sandcastle building, beach games, and off-beach activities, like exploring local attractions, nature walks, or water sports.

Research Family-Friendly Accommodations:

Look for accommodations that cater to families. Family-friendly resorts, hotels, or vacation rentals often provide amenities like spacious rooms or suites, kitchenettes for meal preparation, and on-site activities or play areas for children.
Safety Considerations for Family Beach Vacations
Water Safety:
Always prioritize water safety, especially when traveling with children.

Teach your children basic swimming skills and ensure they understand the importance of swimming within designated areas.

Be acquainted with warning flags or signs indicating unsafe conditions, such as strong currents, rip currents, or hazardous marine life. 
Sun Protection:
Defend your family from the harmful effects of the sun by applying and regularly reapplying sunscreen with a high SPF.

Encourage wearing hats, sunglasses, and protective clothing to shield the skin from the sun's rays.

Seek shade during peak sun hours, usually between 10 am and 4 pm, and stay hydrated by drinking plenty of water. 
Beach Safety:
Familiarize yourself and your family with beach safety guidelines.

Ensure everyone knows how to recognize and respond to hazards such as undertows, sudden drop-offs, or hidden rocks.

Avoid swimming alone and always swim with a buddy.
Supervision:
Provide constant care, especially when children are near or in the water.

Assign responsible adults to keep an eye on younger children at all times.

Avoid distractions such as reading, using electronic devices, or excessive alcohol consumption while supervising children on the beach or in the water.
Final Thoughts
The US offers a plethora of captivating beach destinations that serve as the best family beach vacation spots, creating unforgettable moments and lasting memories for your family. By considering the factors discussed and exploring the top family beach vacation spots, you can plan a truly remarkable trip that the whole family will cherish. Embrace the joy of quality time spent together, and let the beach become the backdrop for beautiful memories that will last a lifetime.
Get a head start on planning your next beach vacation with relo.ai, an innovative AI-powered platform designed to assist you in creating the ideal itinerary for your trip.
Read our next article: On the Move: Exploring Jamaica's Scenic Routes by Car