You may have heard it referred to as "telecommuting" or "work from home," but "remote work" refers to any work that does not require you to commute to an office.
The concept is that thanks to the digital era, you may finish projects, communicate with your team, and even manage a team without having to be in the same room or even in the same city. That means you can work remotely from any place as long as you have a laptop and access to the internet, rather than going into an office every day. A good internet connection is essential.
That brings us to the part of the definition that says "any work." Some remote workers are fully remote, which means they work 40 hours a week from home (or a coworking space or a coffee shop). Other businesses allow their employees to work from home one or two days a week. Then some freelancers theoretically work from home because they are the boss of their own company. When it comes to remote work, all of these things apply.
BENEFITS OF REMOTE WORK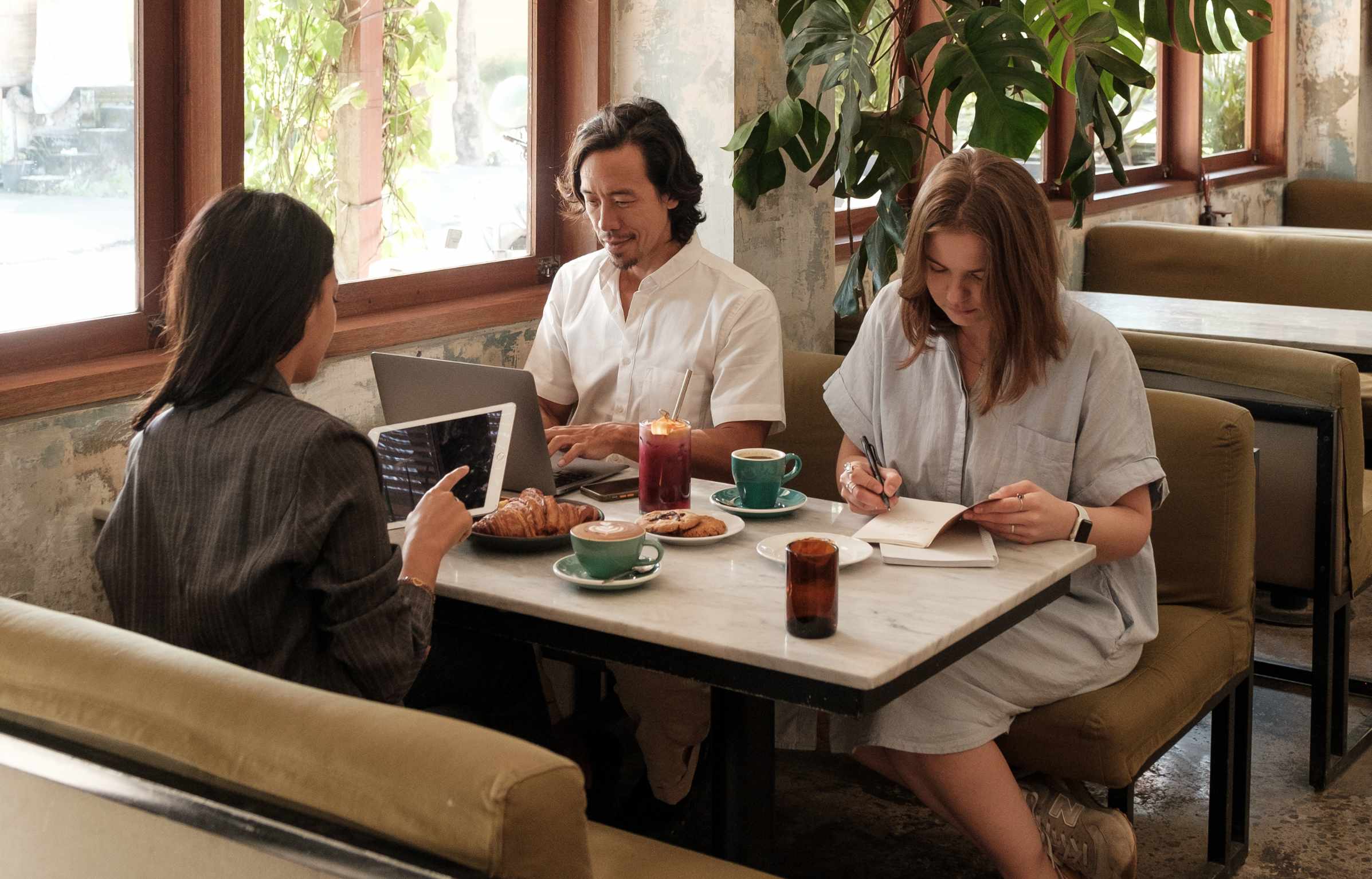 Better Work-Life Balance
Several remote jobs come with flexible working hours, allowing individuals to start and stop their days whenever they want, as long as their work produces positive outcomes. Having control over your work schedule might be useful for sticking to your personal life needs.
Allows you to work on your own time.
Depending on your company's specific policies about daily work hours, you can typically establish your timetable. You can customize your hours to take advantage of your most productive period of the day if you're a morning person. You might be able to locate remote employment with flexible hours if you need your mornings open to run errands, take a class, or drop off and pick up kids from school.
Cost-saving
Commuting to work could be costly. Travel expenses, lunch, parking, snacks, coffee, colleague gifts, birthday cakes, work attire, etc. Working from home allows you to save money on these expenses, which can soon add up. This means you'll have extra cash to spend on other things, which is always a plus.
Location
Employees can work from anywhere, which is another benefit of working remotely. Individuals are less likely to travel since they are not forced to dwell in a city that does not fit their preferences. If one spouse is needed to be based or assigned in a specific location, remote working can help them keep their jobs or at least make the transition easier. If you work remotely, it doesn't matter where you live. As long as you have a reliable internet connection, you can work from any location on the planet.
Reduces your stress levels
Working from home can help you relieve stress in a variety of ways. To begin with, not having to commute allows you to avoid spending long hours trapped in traffic or racing to meet up with clients early in the morning. Independent workers can also make use of their flexible hours to work out during the day, nap, or get some fresh air, all of which are renowned stress relievers.
DOWNSIDES OF REMOTE WORK
Isolation
When employees are in the office and discussing with coworkers every day, it's simple for them to feel like they're part of the greater plan. Employees may find it more challenging to feel connected to and involved in everyday corporate events in remote employment, which might impair morale.
Minimal Social Interaction
It goes without saying that you will miss social interactions with your coworkers. If you are an extrovert or a social butterfly, the absence of social interaction will affect you the most.
Also, you are more likely to feel lonely if you work all day without speaking to anyone. As a result, you'll need to put in more effort to engage with your team members, and you may even be required to participate in remote team-building activities.
Increased Distractions
Employees are distracted in the workplace, but they are probably distracted much more at home: children, spouses, dogs, the current Netflix fad, and so on. Everyone's in-home workstation and capacity to block out distractions is unique. However, if an individual continually lacks focus or dedication, remote work may not be a good fit for them.
It's tough to keep motivated.
It can be challenging to stay motivated and fulfill your goals with no active monitoring and no one working around you. Indeed, this has always been one of the most difficult aspects of remote work.
As a remote worker, you may find yourself with a laid-back attitude and a proclivity for procrastination. If this begins to happen, your work life will undoubtedly suffer as a result.
How Your Lifestyle Changes With Remote Work?
As technology has developed and attitudes have gradually altered, remote work has increased in fits and starts. Work-life balance, more time, lower stress, better productivity, and the ability to focus on what you desire in life are all possibilities. You'll have more time to devote to things that are essential to you and your life priorities, such as your health, relationships, and self-improvement – if that's your thing! While working remotely has many advantages, it also necessitates the development of self-discipline, which can be learned over time. Also, just because you can work from any place doesn't mean it's simpler to disconnect; you need to strike a balance.
How to Find Remote Work?
1. Remember the keywords "remote," "virtual," "fully distributed," or "100% distributed' corporation," and use them in your search.
If you Google "fully distributed" or "100% distributed," you'll come up with a list of corporations that don't even have a primary office. Their staff is based in various locations all around the world. Many of these organizations are start-ups, but others are established medium and big businesses that provide remote work options. Check in on their "Careers" pages frequently.
2. Make use of your online connections.
There is a significant amount of online networking going on since so many people work from home and spend so much time on digital gadgets. Keep up with the competition by making sure your LinkedIn page is up to date and in great form. (If you have one, the same goes for your résumé, cover letter, and digital portfolio.) Join online alumni communities to reconnect with old coworkers, check-in with past supervisors, and try to broaden your network.
Simply said, don't be afraid to tell them you're looking for remote work.
3. Look for specialist job boards on the internet.
You'd be shocked by how much traction you can obtain by exploring specialty sites specializing in a particular industry. You can locate several work-from-home, flexible location jobs on Idealist.org, a non-profit employment opportunity website, and you may filter especially for these positions. WFH employment can also be found on MediaBistro.com, GoodFoodJobs.com, BaseCampOutdoor, and several other websites. Another good site to explore is Angel.co, which is a job search engine for start-ups.
4. Think about how you're going to use freelance sites.
It's incredibly easy to get work from home and remote gigs if you're seeking freelance work. That's how most workplaces in the freelancing economy operate. The disadvantage is that these possibilities may not be available regularly and may not pay well. Of course, this varies by field, but many of these positions are low-paying since they can be readily outsourced.