Disneyland is one of the world's most renowned tourist destinations, drawing millions of tourists each year. So, whether you want to avoid long lines, take advantage of special events, or enjoy the park with fewer crowds, timing is everything. 
In this article, we'll look at the ideal times to visit Disneyland, taking weather, holidays, and special events into account to help you make the most of your trip. So put on your Mickey's ears and prepare to arrange the perfect Disneyland getaway!
Read our next article: The Road to Success: How to Avoid These Common Road Trip Pitfalls
Weather Considerations: How to Plan According to Seasons
When planning a trip to Disneyland, it's essential to consider the weather conditions for the time of year you plan to visit. Here are some tips to help you plan according to the seasons:
  

Spring

: Spring is a popular time to visit Disneyland, with mild temperatures and blooming flowers. However, be prepared for occasional rain showers. To avoid crowds, try to visit during the week rather than on weekends or during spring break.
  

Summer

: Summer is the busiest season at Disneyland, with longer hours and special events like the Fourth of July fireworks. Be prepared for hot temperatures and high humidity. To beat the heat and the crowds, arrive early and take advantage of the cooler mornings and evenings.
  

Fall

: Fall is a great time to visit Disneyland, with cooler temperatures and special events like Halloween and Mickey's Not-So-Scary Halloween Party. So, visit during weekdays rather than weekends or peak times like Thanksgiving week to avoid the crowds.
  

Winter

: Winter can be a magical time to visit Disneyland, with festive decorations, special events like the Christmas parade, and cooler temperatures. However, be prepared for rain and colder temperatures. To avoid the crowds, visit during weekdays and avoid the weeks around Christmas and New Year's Day.
Holidays and Special Events: Opportunities or Challenges?
Visitors visiting Disneyland may encounter both opportunities and challenges during holidays and special events. Here are some things to think about when you plan your trip:
  

Peak Crowds

: Holidays and special events like Christmas and the Fourth of July are among Disneyland's busiest occasions. Expect long waits and packed attractions.
  

Special Experiences

: Holidays and special events can provide unique experiences, such as holiday-themed parades, fireworks display, and character meet-and-greets. These activities are worth the crowds, but plan ahead of time and arrive early to secure a decent place.
  

Increased Prices

: Entrance fees are frequently higher during holidays and special events, so remember this while planning your budget.
  

Longer Hours

: During holidays and other events, Disneyland's hours are frequently extended, giving visitors more time to experience the park. Yet, this means spending more time in crowds.
Avoiding Crowds: Best Times for Low Attendance
If you're looking to avoid the crowds at Disneyland, here are some of the best times to visit:
Off-Season: 
The off-season, typically mid-January through mid-March (excluding Presidents Day weekend) and mid-September through early November, is generally the least crowded time to visit Disneyland.
Weekdays: 
Weekdays are generally less crowded than weekends, especially during the off-season.
Early Morning or Late Evening: 
The first hour or two after the park opens and the last hour or two before it closes are typically the least crowded times of the day. Consider arriving early or staying late to take advantage of shorter lines.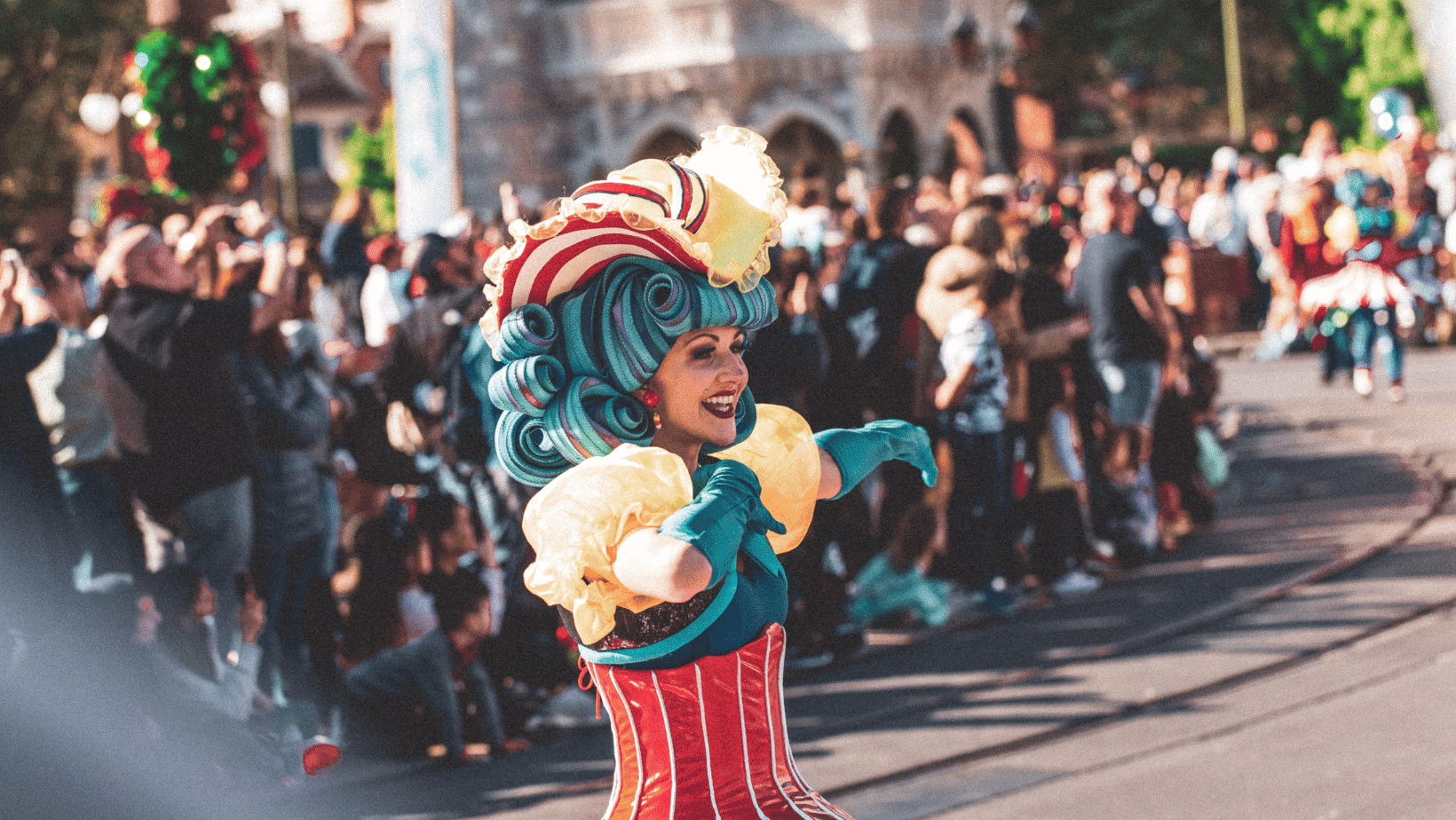 Consider a VIP Tour: 
If you have the budget, a VIP tour can help avoid crowds and maximize your time at Disneyland.
Keep in mind that there is no guaranteed way to avoid crowds at Disneyland, but these tips can help you minimize wait times and enjoy your visit.
Balancing Cost and Convenience: Peak vs Off-Peak Seasons
When planning your trip to Disneyland, balancing the cost and convenience of peak vs off-peak seasons is important. Here are some things to consider:
Cost: Peak seasons, such as summer and holidays, are typically more expensive than off-peak seasons. Be sure to factor in the cost of admission, accommodations, transportation, and food when planning your trip.
Convenience: Peak seasons can be more convenient for families with school-age children, as they coincide with school breaks. Off-peak seasons can be more convenient for those with flexible schedules, as they offer fewer crowds and lower prices.
Weather: Take into account the weather conditions for the period of the year you intend to visit. Some individuals favor the winter season's lower temperatures and festive decorations, while others prefer the summer season's warmer temperatures and longer hours.
Special Events: If you wish to attend a specific special event or holiday at Disneyland, plan your vacation appropriately. Remember that these events can have an impact on attendance and prices.
Also, Check out: Make Disneyland in Summer 2023 Magical: Tips and Tricks for a Stress-Free Adventure
Tips for Maximizing Your Time at Disneyland
Here are some tips for maximizing your time at Disneyland:
Arrive Early: Arrive at the park at least 30 minutes before it opens to take advantage of shorter lines and cooler temperatures. You can also use this time to get a good spot for parades and shows.
Use FastPass: Use the FastPass system to reserve a time slot for popular attractions and avoid waiting in long lines. You can obtain FastPasses at kiosks located near participating attractions.
Make a Plan: Plan your day ahead of time by prioritizing your must-see attractions and shows. Use the Disneyland app or a park map to help navigate the park.
Stay Hydrated: Bring a refillable water bottle to stay hydrated throughout the day. You can fill up at water fountains throughout the park or ask for free cups of water at food stands.
Take Breaks: Take breaks throughout the day to rest, eat, and recharge. Use the Disneyland app to check wait times for attractions and plan your breaks accordingly.
Use Single Rider Lines: Use the single rider line for popular attractions to bypass the regular line and reduce your wait time.
Conclusion
To summarize, planning a trip to Disneyland can be both exciting and stressful. You may make the most of your stay and create memories that will last a lifetime by considering the weather, holidays, peak vs off-peak seasons, and time-saving measures.
Consider using Relo.ai, an AI-powered travel assistant that can help you locate the ideal dates to visit, plan your schedule, and even make reservations for additional assistance with your trip planning. With Relo.ai, you can make the most of your time at Disneyland while remaining stress-free.