Road trips may be exhilarating to discover new places and make priceless memories. In addition, road trips allow you to design your own schedule and take in the beauty along the way, whether it's a weekend break or a cross-country journey. 
There are frequent errors, nevertheless, that many travelers make at least once on every trip. These errors, ranging from underestimating travel time to forgetting necessary supplies, can make a pleasurable journey frustrating. 
In this blog, we'll look at seven typical errors travelers make on the road and offer advice on preventing them. So, read on to ensure a smooth and pleasurable road journey, whether you're a seasoned or first-time traveler.
Read our next article: Top 9 Hotel Booking Apps and Websites That Work Best Anytime
Lack of a pre-travel checklist
A pre-trip checklist is crucial for every successful road trip. It keeps you organized and ensures that you have everything you need for your trip. Clothing, toiletries, chargers, maps, and snacks should all be on your packing list. Any travel documentation, such as passports or visas, should also be included. Rechecking your list before you leave might help you prevent any last-minute worries or expenses.
Failure to prepare your car for a road trip
A car breakdown on the road may be highly inconvenient and much more aggravating when it could have been avoided. Therefore, failure to prepare your automobile for a road trip can be a costly mistake in terms of both time and money. 
Check your car's oil and other fluids before leaving, inspect your brakes and tires, and ensure your lights operate properly. It's also a good idea to include a spare tire, a tire jack, and jumper cables in case of emergency. Preparing your automobile before you depart can assist in ensuring a safe and comfortable drive.
Not selecting the ideal route ahead of time
One of the most appealing aspects of a road trip is the freedom to choose your own path. But, failing to plan the optimal route ahead of time might result in wasted time, money, and missed opportunities. 
Before you go, research and plan your route to avoid traffic jams, road closures, and other difficulties. It also enables you to maximize your journey by including intriguing stops and detours along the way. Use technology to assist you in planning your itineraries, such as GPS or mapping apps, to locate the best routes and avoid delays. Preparing your route ahead of time can make your road journey more fun, safer, and less stressful.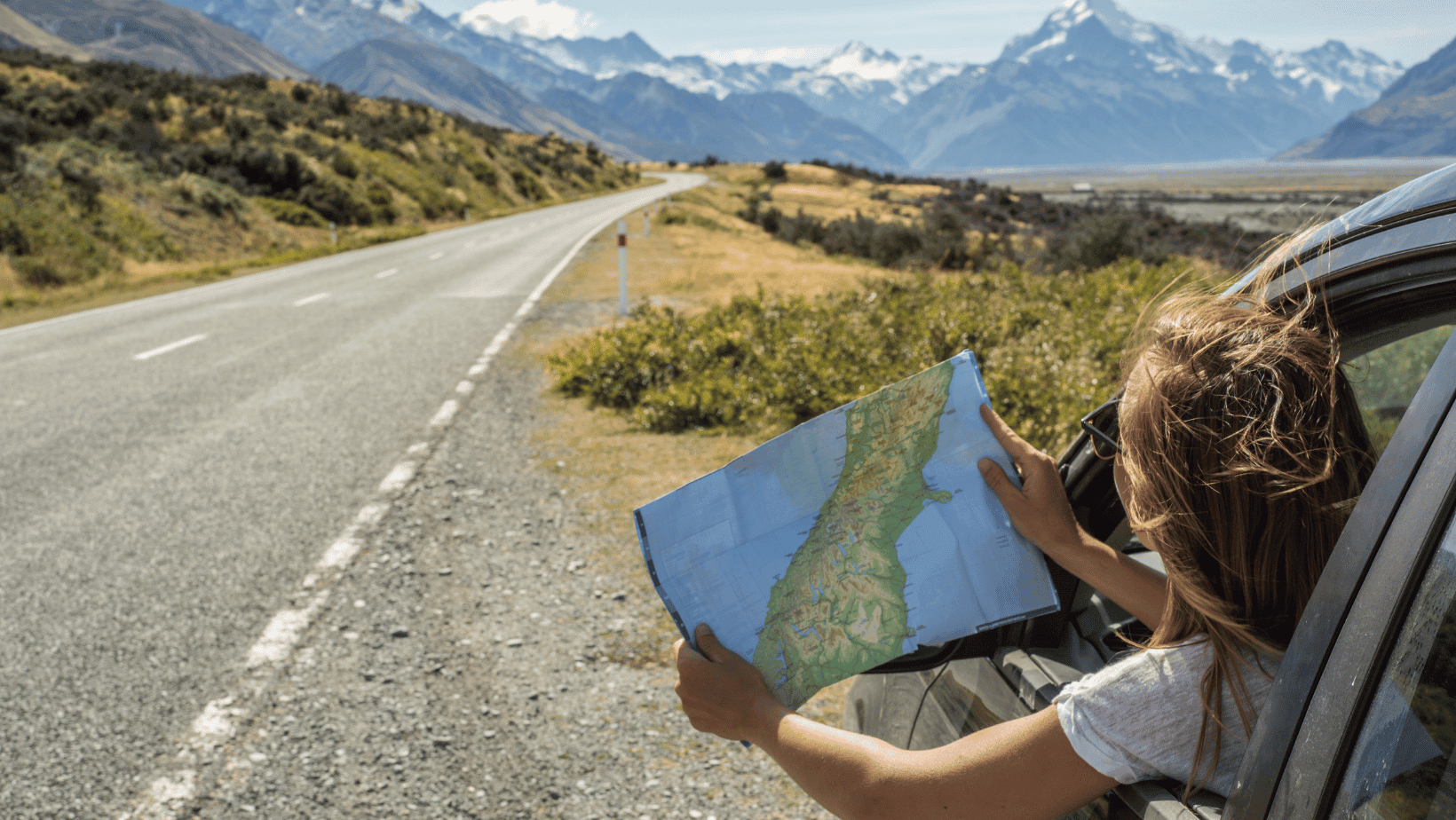 Not bringing your own snacks and drinks
It's easy to misjudge how hungry or thirsty you'll become on a road trip. Not bringing your own snacks and beverages might lead to expensive and harmful fast food stops or convenience store purchases. 
Bringing your own food and beverages can help you save money, provide healthier options, and gain control over your nutrition. Bring snacks like fresh fruits, granola bars, nuts, and reusable water bottles to stay hydrated. You may ensure enough fuel for a good road journey by bringing your own food and refreshments.
Attempting to fit everything in
A road trip is a terrific way to see many places in a short time. On the other hand, trying to cram in too many stops and activities might lead to tiredness, worry, and dissatisfaction. It is critical to be realistic about the amount of time available and the distance to be covered. 
It's best to prioritize quality over quantity and take your time enjoying each stop without feeling pressured. Prioritize the must-see attractions and leave time for rest and recharge. Remember that the route is just as important as the destination, and taking the time to enjoy the landscape and take in the experience can turn your road trip into a genuinely unforgettable event.
Not having enough entertainment
Driving for lengthy periods of time can be monotonous and uninteresting, especially if you're traveling with youngsters. So pack entertainment alternatives such as music, audiobooks, podcasts, and games before you leave. 
You can also download movies or series to view later or bring tablets or e-readers. Pack toys, coloring books, and other activities for children if you're traveling with them. Your road trip may be a fun and pleasurable experience for everyone, with various entertainment options.
Not selecting the appropriate car
A safe, pleasant, and enjoyable journey depends on your choice of vehicle for your road trip. Inadequate vehicle selection can lead to discomfort, insufficient storage capacity, and technical concerns. 
When selecting a car, consider the number of people, the amount of luggage, and the distance you'll be going. Check that your vehicle has adequate space for everyone to sit comfortably and enough space for baggage and other gear. 
Get a car with good fuel economy if you're going on a long-distance road trip to save money on gas. Before you go, you should also check that your car is in good functioning order. A little thought and preparation can assist you in making your decision.
Conclusion
In conclusion, road trips can be a great way to explore new places and create lasting memories. However, to make the most of your journey, preventing frequent blunders that might result in anger and disappointment is critical. You may prepare for a successful and fun road trip by making a pre-departure checklist, preparing your car, planning your route, packing snacks and entertainment, and selecting the correct vehicle.
We at Relo.ai can help you make your car trips more fun and stress-free. Our team can assist you in planning your trip, discovering new locations to stop at, and even recommending restaurants and lodging along the way. In addition, Relo.ai allows you to generate a personalized road trip itinerary based on your specific interests and preferences. Therefore, if you're planning a road trip, be sure to check out Relo.ai to help you make the most of your travel!