No amount of research can ever make you feel like you found the best hotel deals while booking them during a vacation. But some apps or websites can offer much-needed assurance, allowing you to have a fun and satisfying travel.
Booking hotels was tricky in the past, but it feels like a breeze thanks to technology today. However, no two hotel booking apps or websites are alike. Every hotel booking platform has benefits, but some are developed to offer you competitive pricing and more hotel choices nearby.
Read our next article: Is Upgrading to Business Class Worth the Cost Over Premium Economy?
Below you will find the nine best hotel booking apps and websites that are easy to use, have an excellent interface, and are considered relatively user-friendly.
Pobyt is an innovative hotel booking app that allows users to reserve rooms on a minute-by-minute basis. Momentum is building behind the concept of short-term hotels; hence Pobyt developed this app with the idea that allows users to search for and book hotel rooms based on the number of hours or even minutes they plan on staying. Travelers can accomplish their goals while still saving money with this clever idea.
Trivago asserts that it is the world's most extensive hotel search and information website and compares hotel costs from more than 200 different online travel agencies. This will save you the trouble of going to each site separately. It states it receives one million daily searches and 45 million monthly users who book anything from cheap dorm rooms to five-star mansions. You may use Trivago without providing personal information or creating an account, which won't cost you a dime.
Hotel rooms at reduced rates are available all-around America, Europe, and Australia via the HotelTonight app. You may plan as far ahead as 100 days and even obtain better accommodations for considerably less using this app, but it was designed specifically for spontaneous visitors who want to make last-minute hotel bookings. The referral bonuses, services, and emergency specials are fantastic.
The Hotels.com app makes finding and reserving a great hotel easy, quick, and safe. After logging in for the first time, the app will save your information, so you can easily access your reservations whenever you need to. Hotels of interest may be saved and compared in terms of pricing, location, and other amenities later. Even if you don't have access to the Internet, you may still review your previous, present, and future hotel reservations.
HotelQuickly is a hotel reservation app that helps customers locate more affordable hotels anywhere globally. This service is available in 17 languages and offers access to more than 450,000 hotels worldwide. By introducing your friends and family using your unique invitation code, you may earn even deeper discounts for yourself. While using this app, getting a hotel room at the last minute is much less hassle. Even if it's late in the day, you may still use the app to reserve a hotel room for the same night.
Priceline is considered to be one of the most cost-effective apps where travelers can easily find better prices and offer on hotel stays. The app lets you enter your budget on the app, then offers you relevant options instantly. The app is very simple to use where you choose a location, then they rate the service using a star system, and finally, submit a bid. Based on your information, the app provides you with the current median price from which you may bid.
The hotel name is revealed only once you add credit card information. If bidding makes you uncomfortable, you may still explore the hotels in your desired area and reserve a stay. The software lets you book flights, cars, and hotels.
Use the hotel booking site's rewards program to maximize your savings. Expedia's price is the most competitive among similar sites. It has a more adaptable and flexible incentive system. In order to help you narrow down your options, Expedia provides a wide variety of filters and sorting mechanisms. Price, star rating, member pricing, and distance to the heart of town are all available sorting options.
This is another brilliant app that improved its services with the updated software allowing users to easily browse and book accommodations at any of the many IHG hotels, including Kimpton, Holiday Inn, InterContinental, and Six Senses. Customers can use the Quick Book tool to reserve a room at a frequently visited hotel or search for a completely new hotel to stay at.
Viewing one's account history also allows participants to see how many points they've accumulated (and then use those points to book). Digital check-in and checkout, the ability to sign up for special offers, and a history of your accumulated points are just a few of the 21st-century conveniences the app offers.
It is a division of Travelocity that specializes in last-minute deals and bookings, thus the name. Anonymously reserved stays at Top Secret Hotels are eligible for discounts of up to 40 percent here. This site is best when traveling to Europe; however, it still works wonders for any country worldwide.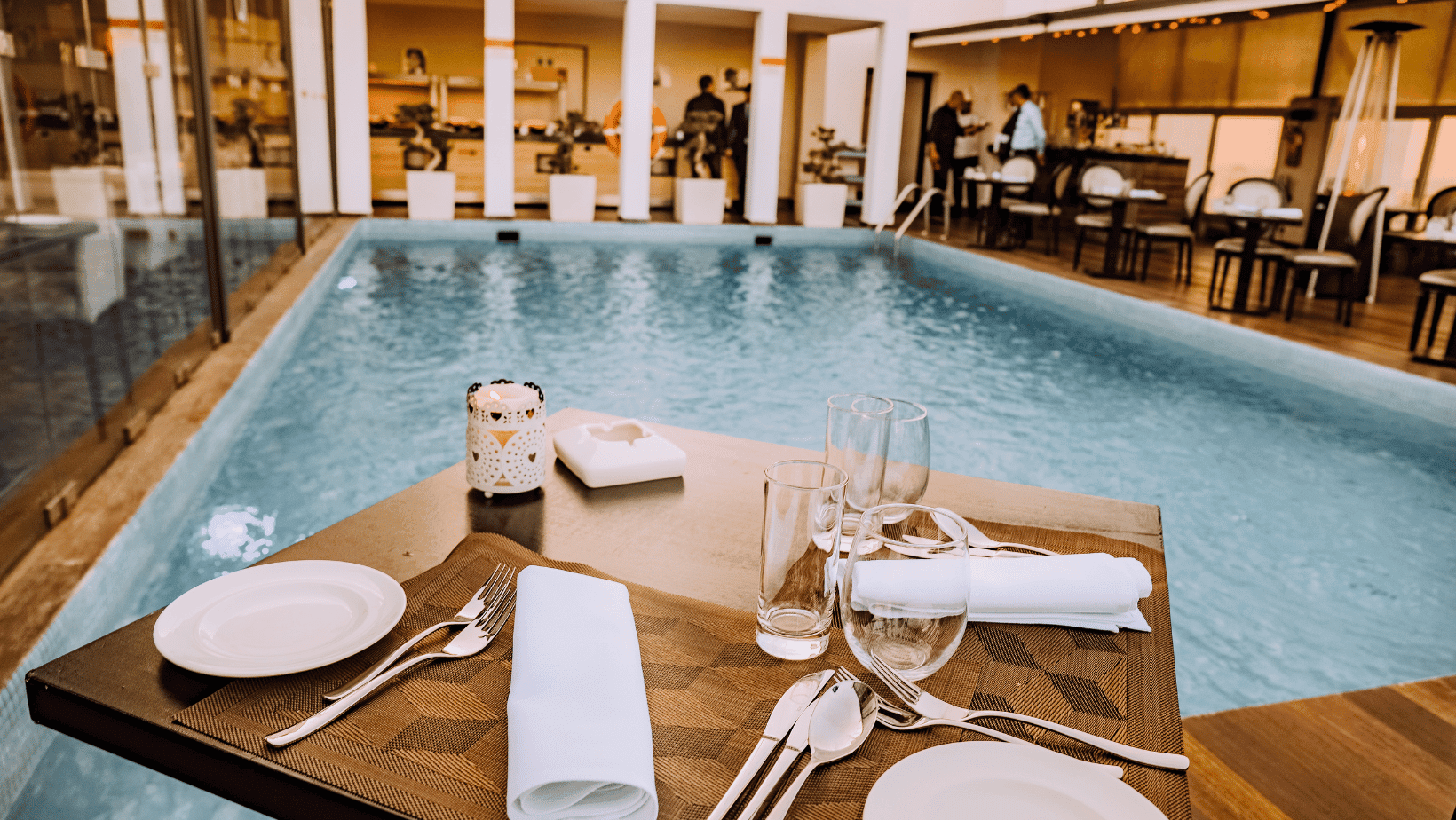 FAQ
Should you use an app to book a hotel instead of going straight to the company's website?
Using an app like Booking.com to reserve a hotel room can save you money compared to making a direct reservation with the hotel. In fact, there are several applications that will bargain for rates you won't find anywhere else.
How much do hotel booking apps cost?
You won't have to pay anything to download or use most hotel applications. Still, there may be additional charges when you make a reservation. Therefore, reading your reservation's terms and conditions before booking is essential.
Key Takeaway
Are you planning to travel to a new city or country? Relo.ai may just be the platform you are looking for. Plan a safe travel and have a wonderful experience exploring the architecture, culture, and beauty of the cities while living around a safe neighborhood recommended by Relo.ai.