Wireless earbuds have become an absolute must-have for both remote workers and travelers. When searching for the best wireless earbuds for remote workers, these little gadgets offer a world of convenience. They provide hands-free communication, immersive audio experiences, and noise-cancellation features, enabling you to concentrate on your tasks without distractions.
Whether you participate in virtual meetings, enjoy your favorite music, or seek some peace, we have covered you with a list of the best wireless earbuds to meet your remote work and travel requirements. These earbuds merge cutting-edge technology with premium audio quality, ensuring you stay connected and entertained wherever your journey takes you.
1. SAMSUNG Galaxy Buds 2 Pro
The Samsung Galaxy Buds 2 Pro should definitely be at the top of your list. They work wonders in reducing those annoying background noises, allowing you to entirely focus on your tasks or immerse yourself in your music without any interruptions. Plus, the stellar Hi-Fi sound quality and enhanced 360-degree audio create an exceptional listening experience that brings every note to life.
These earbuds don't stop at noise cancellation; they also feature an intelligent conversation mode, advanced HD voice technology, and impressive water-resistant capabilities, making them incredibly versatile for both your work needs and workout sessions. With a generous 20-hour battery life, you'll have all-day power to stay connected, entertained, and productive throughout.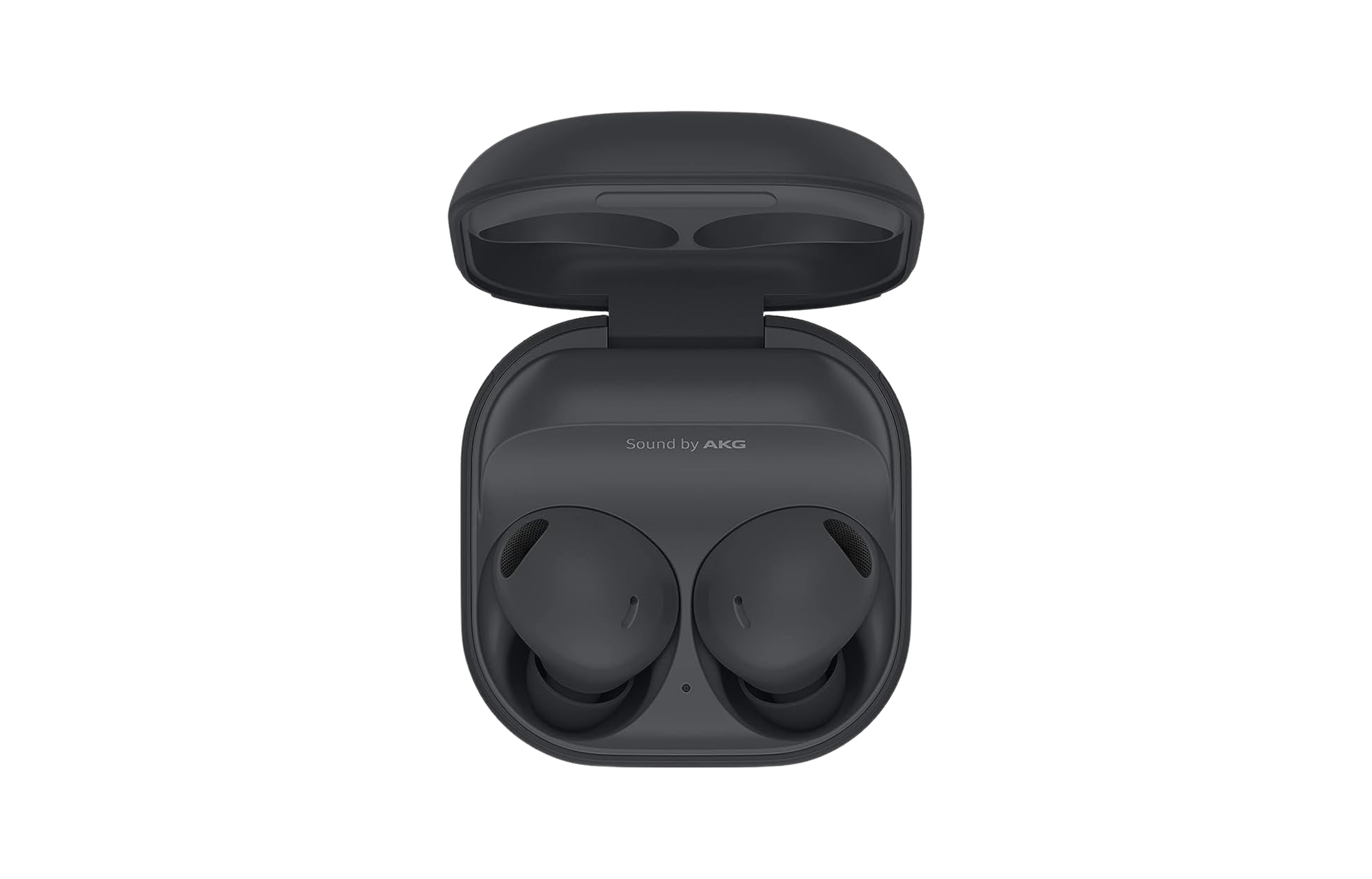 Buy Now
(Paid Link)
The SAMSUNG Galaxy Buds 2 Pro is available on Amazon at $169.99.
2. JBL Tune Buds
JBL's Tune Buds are meticulously crafted to provide JBL's Pure Bass Sound, ensuring that you not only hear but also profoundly feel every single beat of your music. With Bluetooth 5.3 and active noise cancellation, these earbuds offer a high-quality audio experience that elevates your music enjoyment while effectively minimizing external distractions.
The 4-Mic technology ensures crystal-clear calls and the impressive 48-hour battery life guarantees extended usage without worrying about running out of power. Their ergonomic design prioritizes comfort and secure fit, even during long listening sessions, making them an excellent choice for both work and leisure activities. These earbuds are the perfect companions for all your audio needs.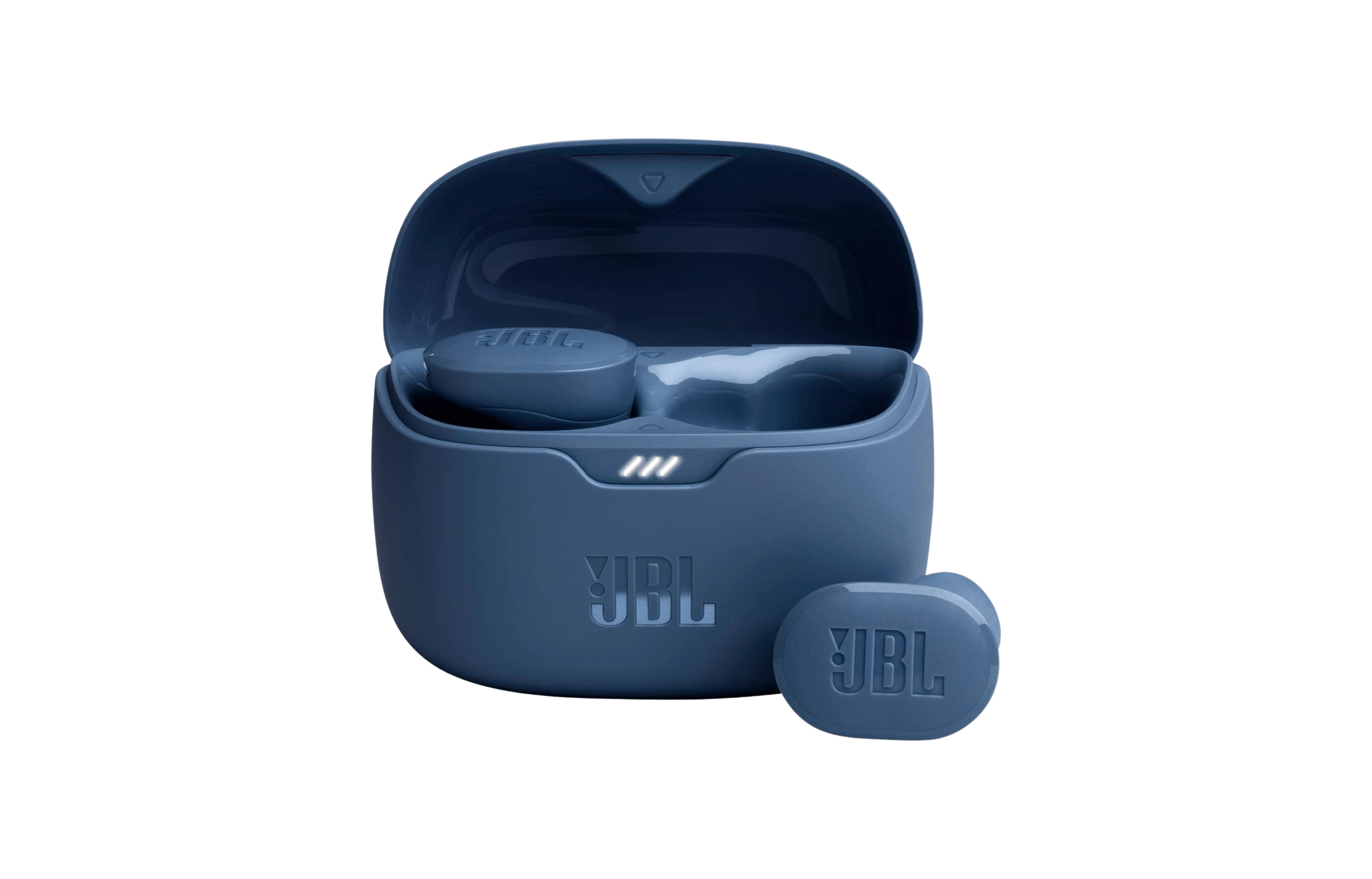 Buy Now
(Paid Link)
The JBL Tune Buds are available on Amazon at $99.95.
3. NEW Bose QuietComfort Ultra
Bose is renowned for its noise-cancellation technology, and the QuietComfort Ultra earbuds are no exception. They offer world-class noise cancellation tailored precisely to your preferences, allowing you to create your ideal acoustic sanctuary. You can seamlessly switch between three listening modes, ensuring you have the perfect audio environment for your needs.
Whether you prefer complete noise cancellation for focused work, ambient awareness to stay connected with your surroundings, or immersive audio for entertainment, these earbuds have you covered. With long-lasting battery life and intuitive touch controls, these earbuds are a fantastic choice for remote workers seeking the ultimate audio experience and convenience.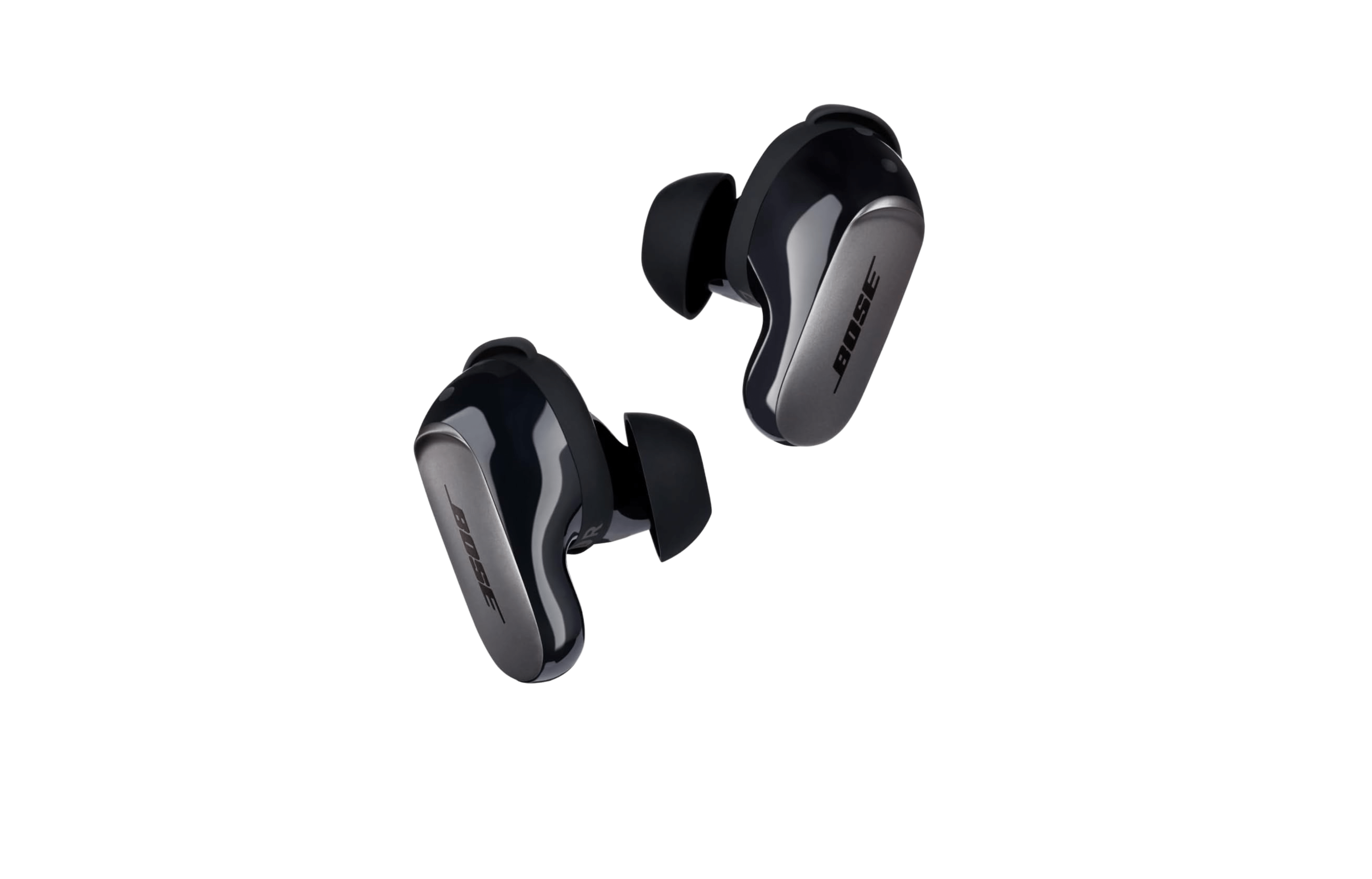 Buy Now
(Paid Link)
The NEW Bose QuietComfort Ultra is available on Amazon at $299.00.
4. Jabra Elite 10 True Wireless Earbuds
Jabra's Elite 10 earbuds prioritize comfort with Jabra ComfortFit technology, ensuring you can wear them all day without any discomfort or fatigue. They offer ultimate sound quality with Dolby Head Tracking technology and 2X more robust noise cancellation, effectively blocking out unwanted noise for an incredibly immersive and enjoyable audio experience.
Clear calls are guaranteed, even in noisy environments. These earbuds are also highly versatile, allowing you to connect to multiple devices seamlessly and offering long-lasting battery life to keep you connected throughout the day. Plus, you have the option to use them in single-ear mode, further extending the battery life and ensuring you're always ready for your next call or music session.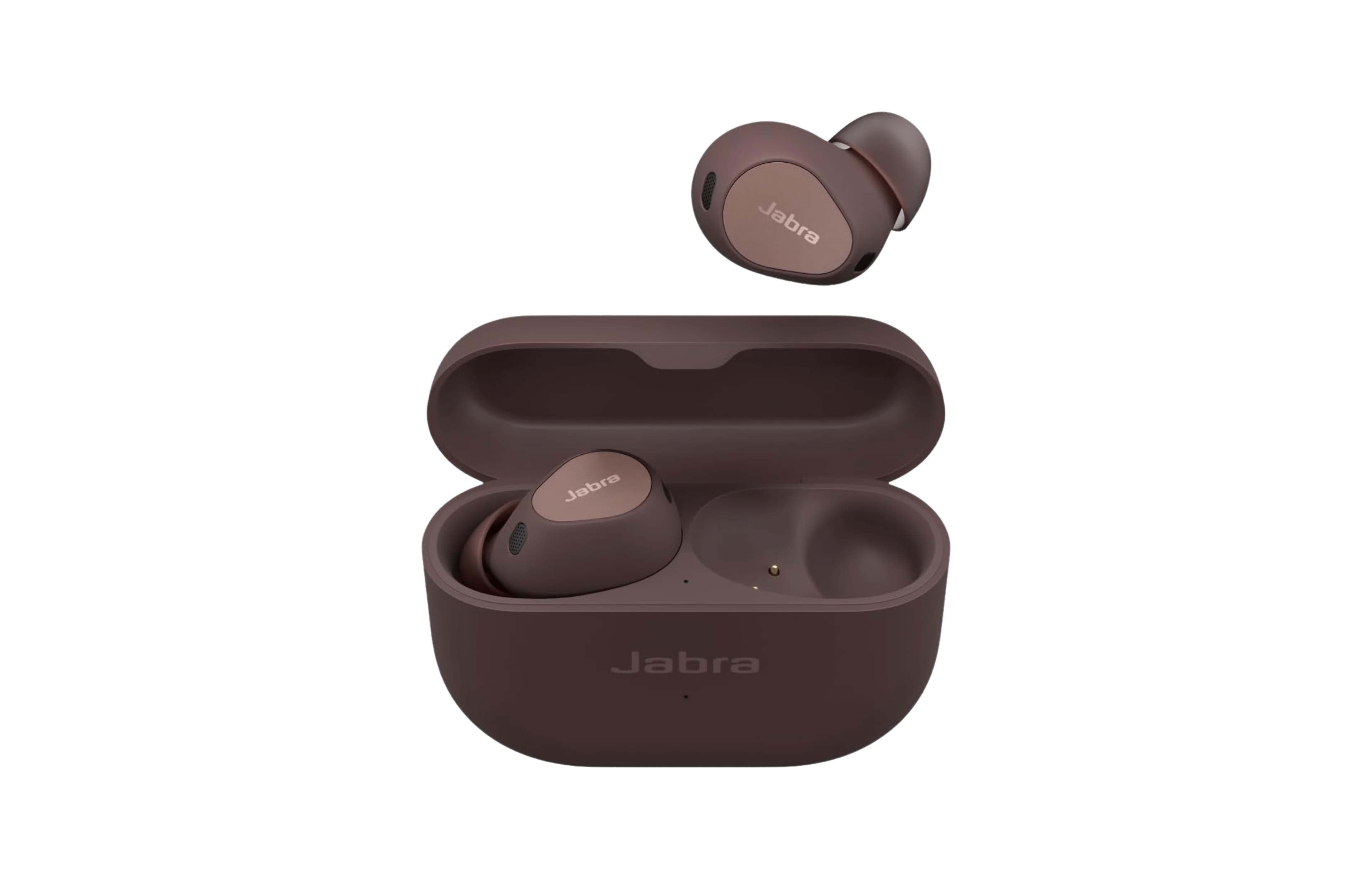 Buy Now
(Paid Link)
The Jabra Elite 10 True Wireless Earbuds are available on Amazon at $224.99.
5. Smallest Invisible Sleep Earbuds
The Smallest Invisible Sleep Earbuds are an excellent and thoughtful choice, meticulously and expertly crafted with your utmost comfort in mind. These provide a flawless fit and impressive noise isolation. Making them perfect companions for a restful night's sleep or your everyday activities. Ensuring you can fully unwind and enjoy some well-deserved relaxation time.
Whether you're working out or embarking on outdoor adventures, these earbuds are up for the task. They come with all-day listening capabilities and rapid charging, ensuring you remain connected and entertained throughout your day and night. It makes them dependable companions for both work and leisure, providing a consistent soundtrack for your active lifestyle.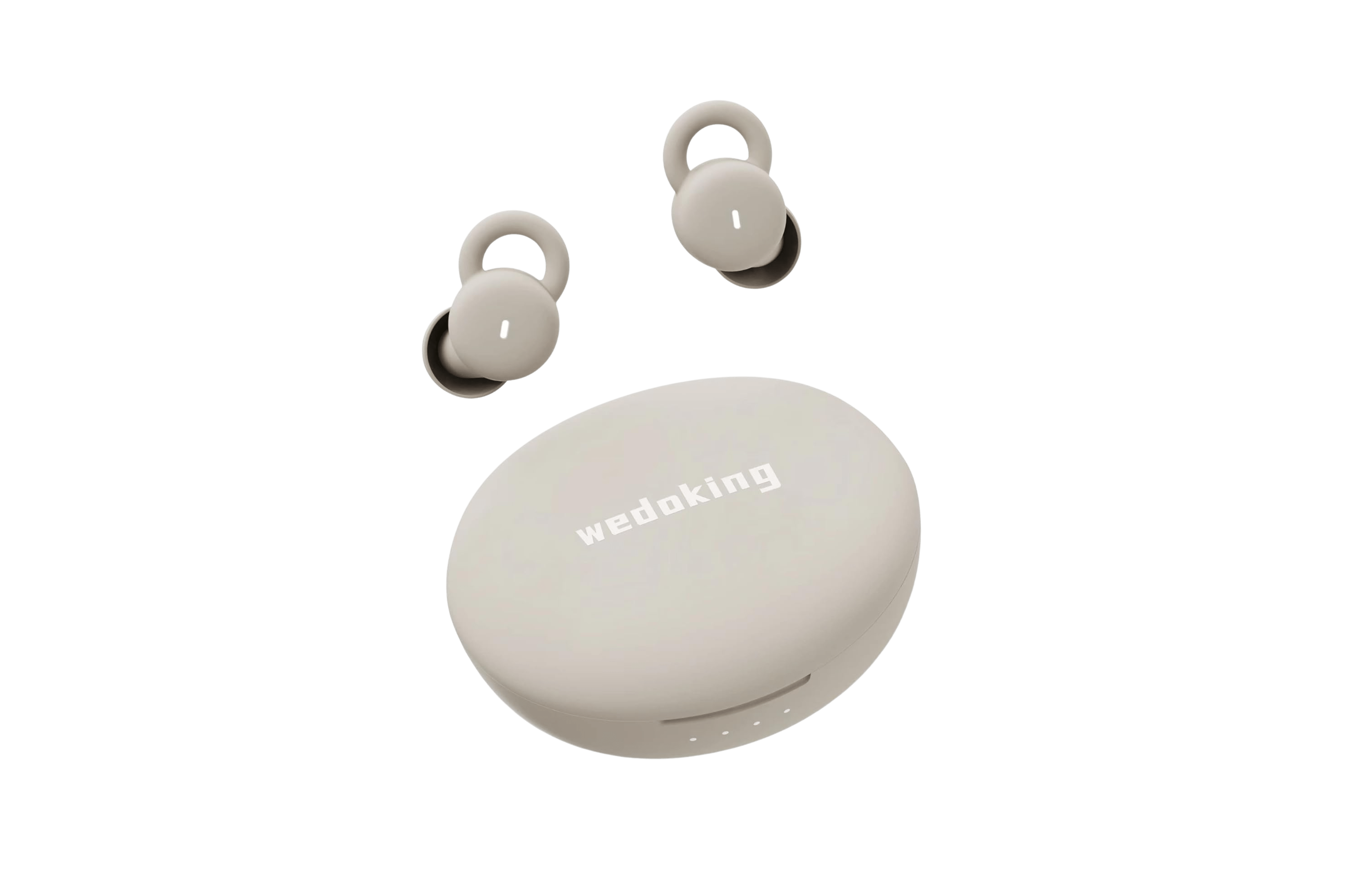 Buy Now
(Paid Link)
The Smallest Invisible Sleep Earbuds are available on Amazon at $44.99.
Also read: Premium Noise-Canceling Headphones for Remote Workers
6. JVC New Marshmallow True Wireless Earbuds
The JVC Marshmallow True Wireless Earbuds are designed to deliver not just exceptional sound quality with three distinct sound modes but also unparalleled comfort for long listening sessions, thanks to their ergonomically shaped design that fits snugly in your ears. These earbuds are crafted for convenience, featuring intuitive touch sensor controls that make operation a breeze.
With the innovative auto-connect feature, they're always at the ready, eager to pair with your device the moment you need them, ensuring that your music or calls are just a tap away. Their robust battery life eliminates the worry of frequent charges. Whether you're on the go or relaxing at home, these earbuds are your perfect audio companion, keeping you connected to your world with no strings attached.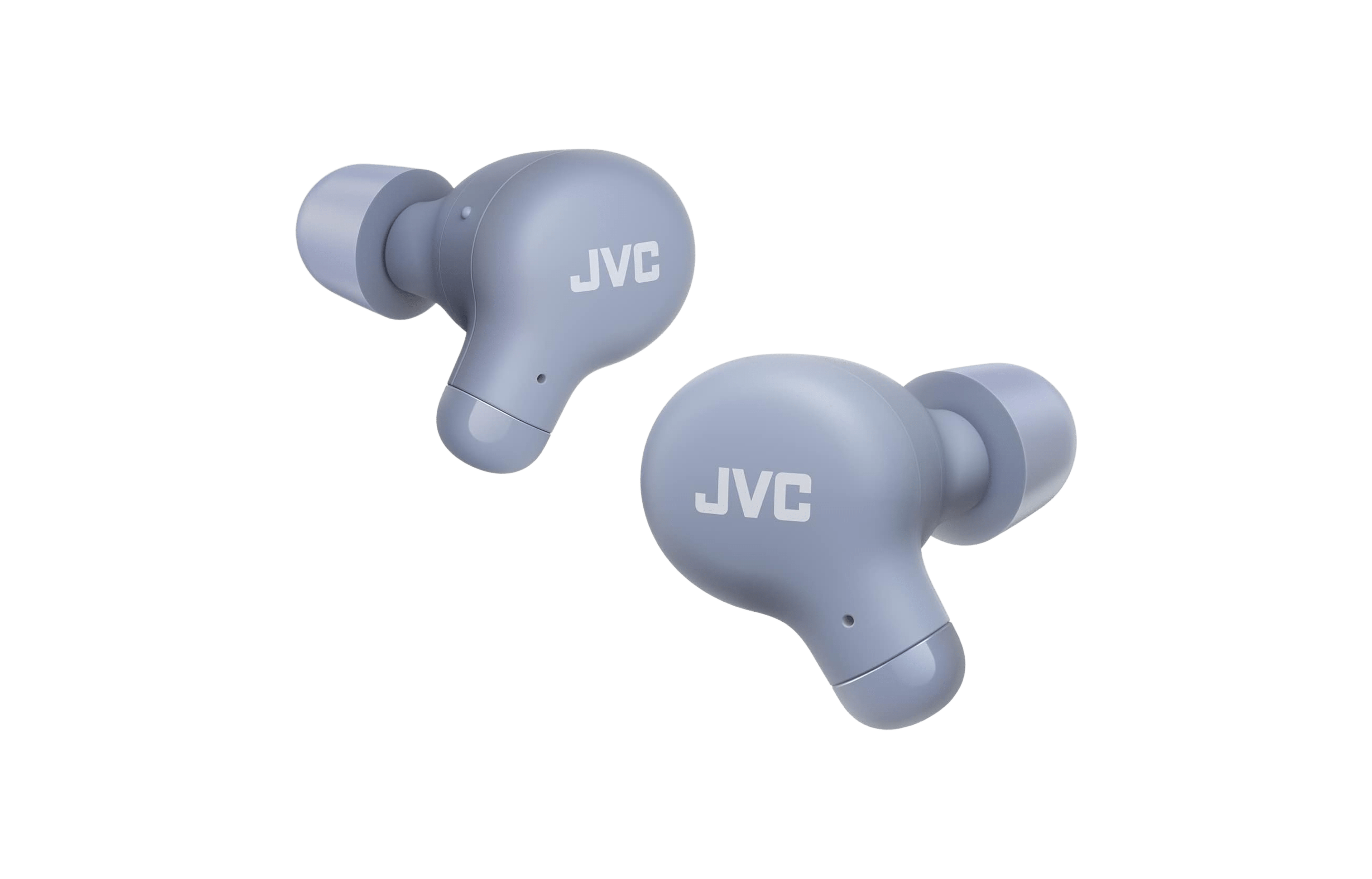 Buy Now
(Paid Link)
The JVC New Marshmallow are available on Amazon at $47.95.
7. Tribit Wireless Earbuds
Tribit's FlyBuds C2 earbuds are engineered to excel in noisy environments, ensuring crystal clear call quality for those critical conversations, no matter where you are. Beyond their call capabilities, these earbuds are your ticket to an exceptional music experience. Powered by the Qualcomm QCC3040 chip, they deliver music with stunning detail and depth.
These earbuds don't stop at audio excellence; they also boast Bluetooth 5.2 connectivity and an easy-to-use app for customization. This winning combination guarantees that your favorite songs are delivered with exceptional clarity and depth, providing an immersive musical journey. Their sleek, compact design allows you to take them everywhere, conveniently slipping into your pocket or bag for on-the-go listening.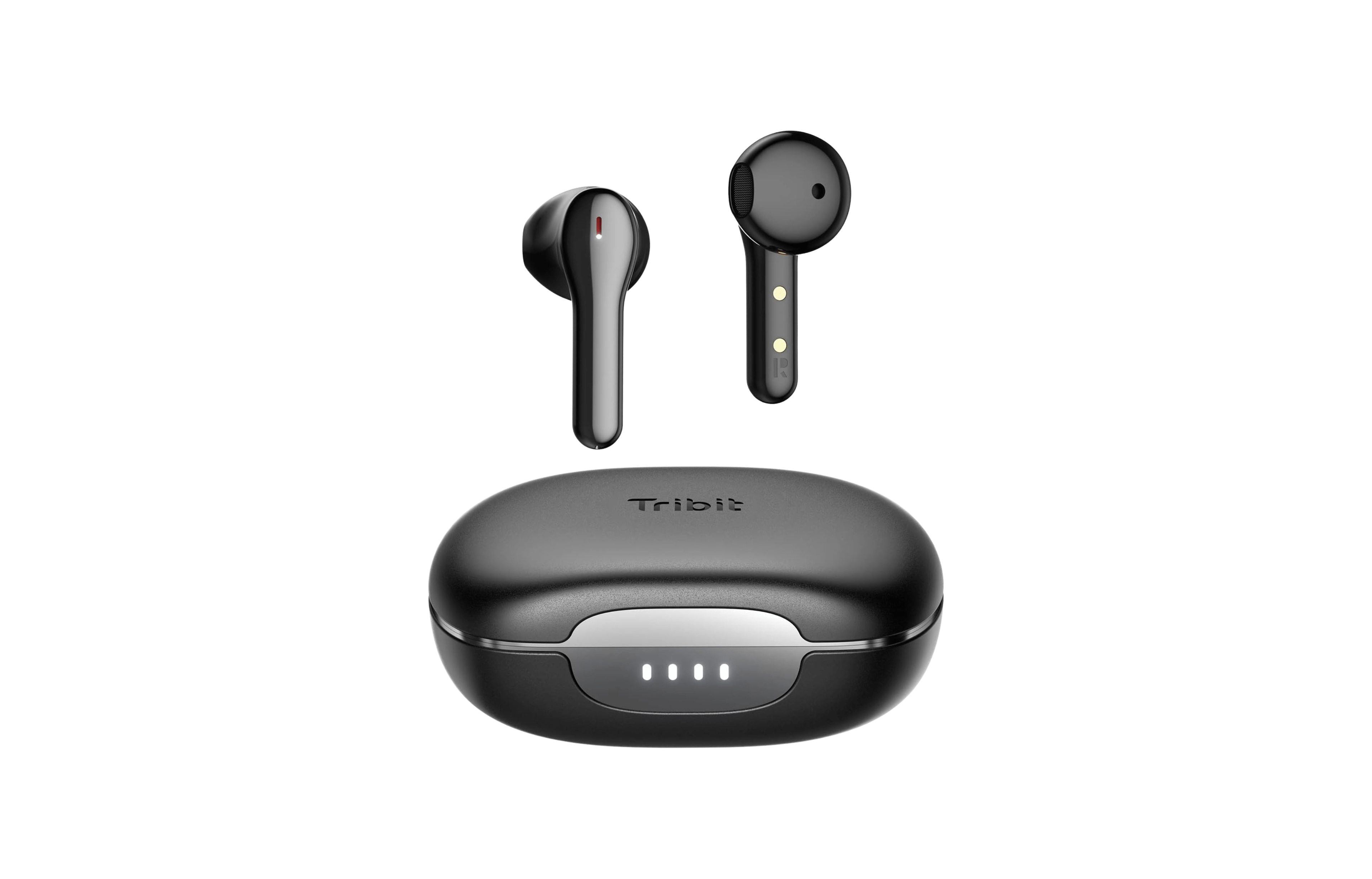 Buy Now
(Paid Link)
The Tribit Wireless Earbuds are available on Amazon at $59.99.
Recommended read: Best Gifts For Digital Nomads and Remote Workers
8. TCL S600 Wireless Earbuds
TCL's S600 earbuds are designed to provide an exceptional audio experience with features like intelligent wearing detection, hybrid ANC, and customizable settings via the TCL Connect App. Their long-lasting battery makes them versatile for both work and leisure. These earbuds combine cutting-edge technology with a user-friendly design to elevate your audio journey in any scenario.
Not only do they focus on delivering clear and immersive sound, but they also offer a personalized touch, allowing you to adjust your audio settings to your preferences. To enhance your convenience further, they come with a wireless charger, ensuring quick and convenient power-ups while you're on the move. It ensures your earbuds deliver top-notch audio when you need it.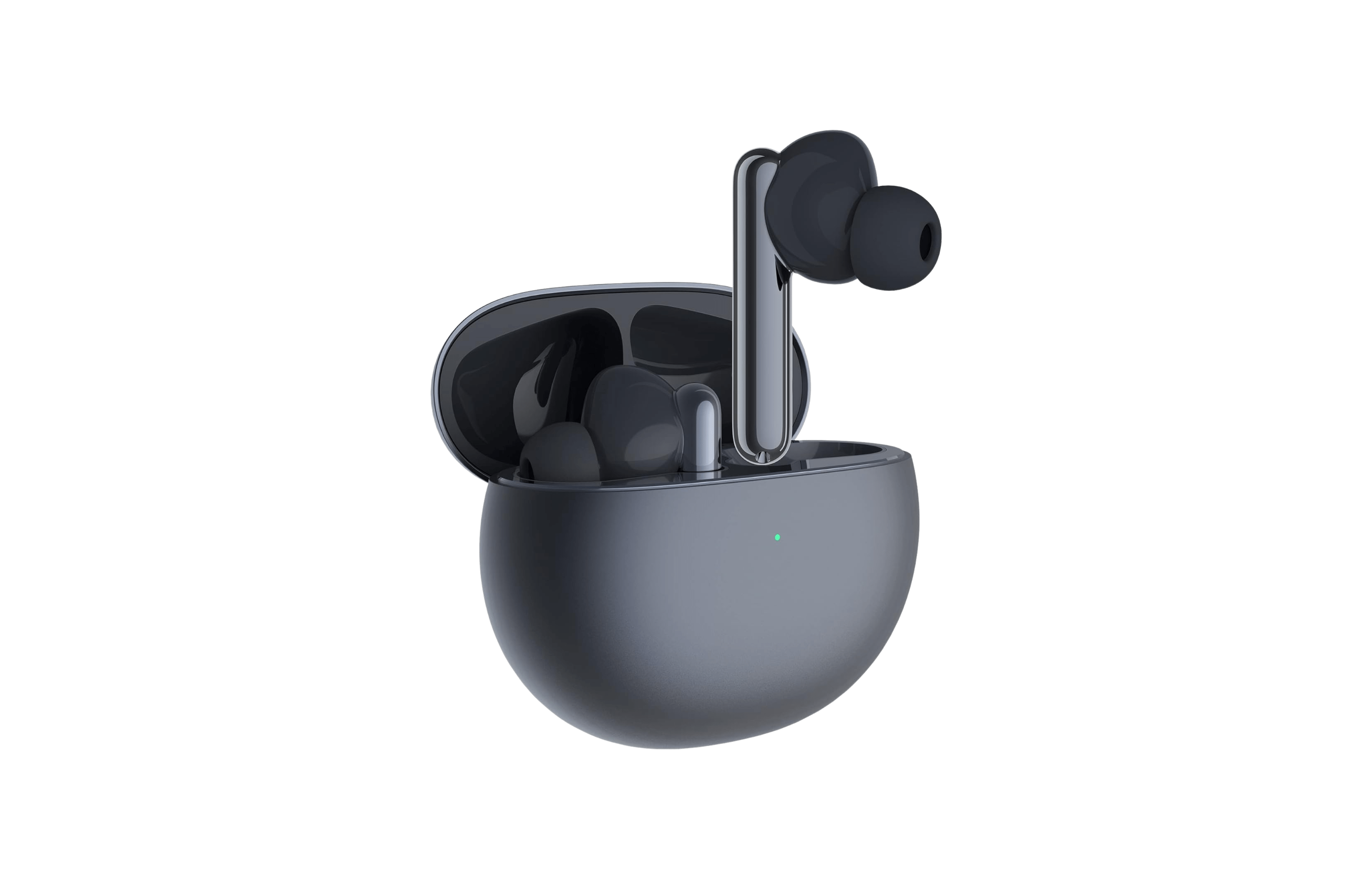 Buy Now
(Paid Link)
The TCL S600 Wireless Earbuds are available on Amazon at $49.99.
9. Skullcandy Rail ANC In-Ear
The Skullcandy Rail ANC In-Ear earbuds are your gateway to a crystal-clear acoustic experience with their state-of-the-art noise-canceling technology. These earbuds boast superb sound fidelity that'll satisfy even the most discerning audiophiles, complemented by an impressive 27-hour battery life to keep your favorite playlists playing seamlessly all day and night.
Tailor your listening experience with the Skull-iQ app, which offers personalization right at your fingertips, and effortlessly switch between your best travel laptop and smartphone with the convenient multipoint pairing feature. Each purchase comes with the assurance of a 1-year US warranty, providing extra peace of mind to safeguard your musical investment.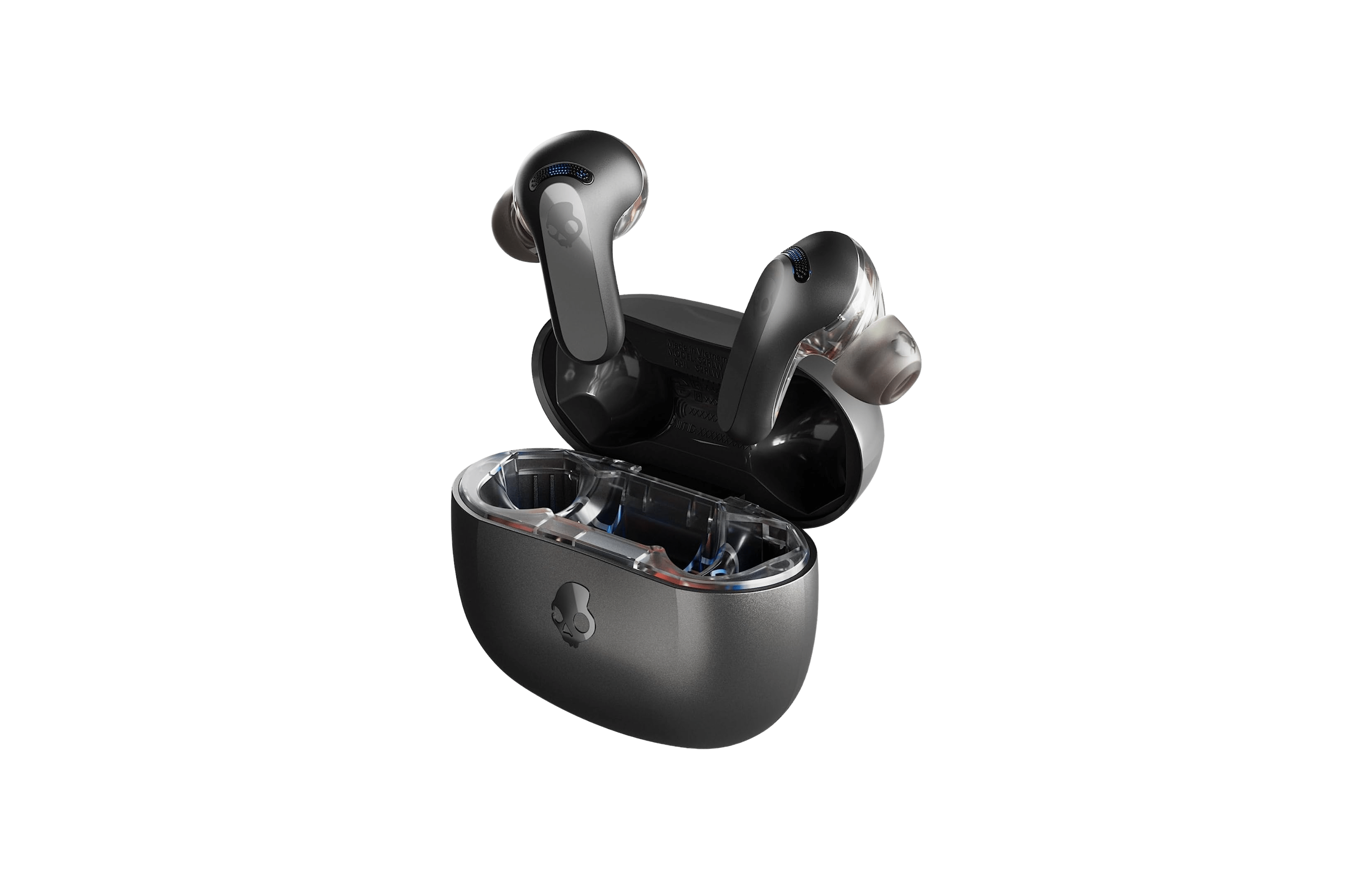 Buy Now
(Paid Link)
The Skullcandy Rail ANC In-Ear is available on Amazon at $98.99.
10. Soundcore by Anker, Sleep A10 Bluetooth Sleep Earbuds
The Soundcore Sleep A10 Bluetooth Sleep Earbuds by Anker, is your ultimate bedtime companion. Crafted to cradle your ears in comfort while effectively muting the world with their 4-Point Noise Masking System, these earbuds promise uninterrupted peace. The Soundcore Sleep A10 Earbuds intelligently regulate volume for your comfort and feature sleep monitoring to enhance your rest smartly.
Specially designed for indoor environments, they ensure optimal functionality. Plus, they boast a thoughtful auto-pause feature that detects when you've nodded off, saving battery and picking up right where you left off only when you're ready. Ideal for enhancing your sleep quality, these earbuds offer a harmonious blend of technology and comfort.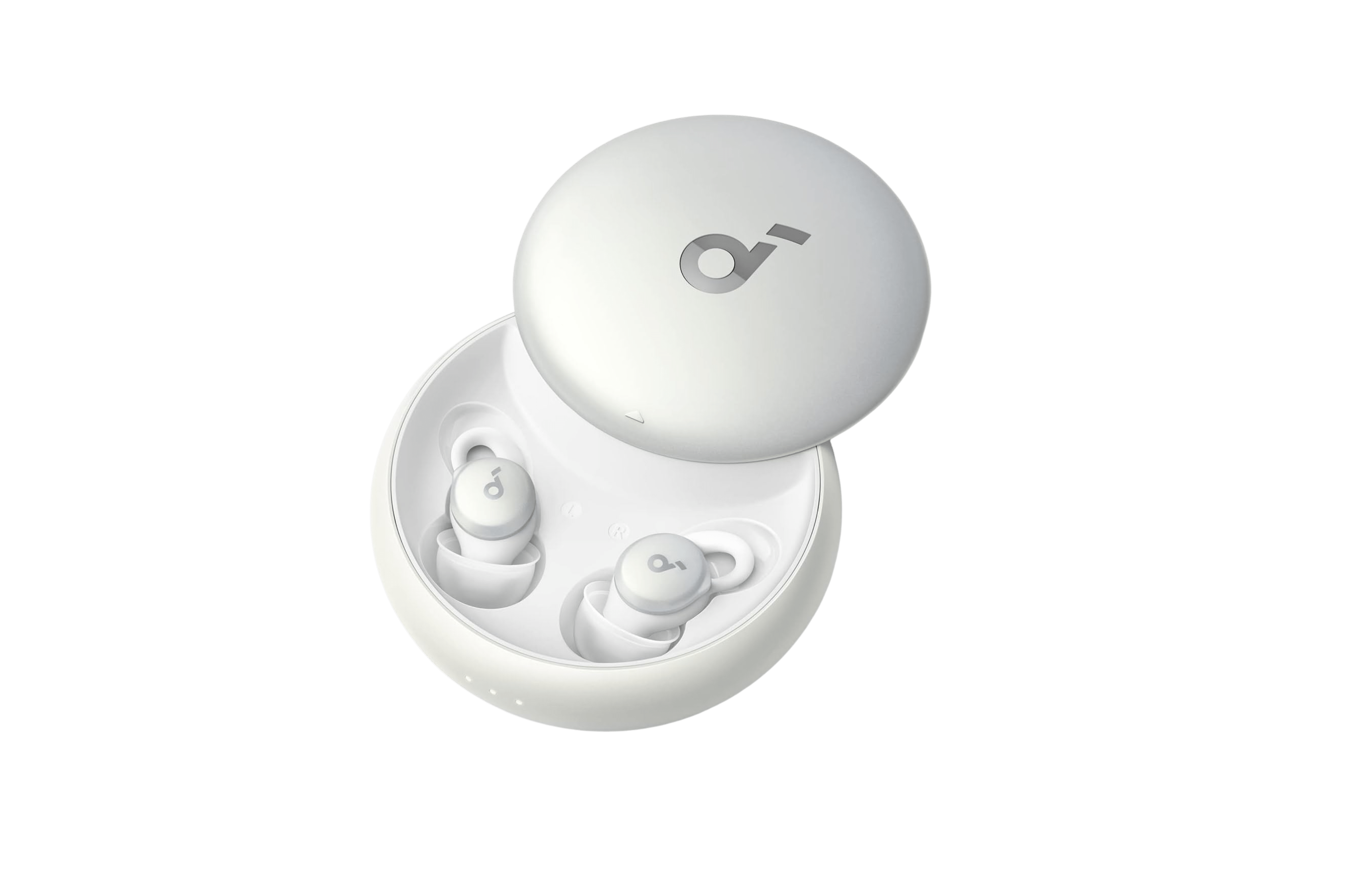 Buy Now
(Paid Link)
The Sleep A10 Bluetooth Sleep Earbuds is available on Amazon at $129.99.
Wrap it Up
These wireless earbuds cater to various preferences and needs, ensuring that remote workers and travelers can stay productive, entertained, and connected wherever they go. Be sure to choose the pair that best suits your requirements to enhance your remote work and travel experience.
Embrace the remote work lifestyle, frequent relocation, and travel as integral parts of your journey. To smooth your transitions, we've designed relocation services specifically for remote workers like you.
If you're ready to learn more, don't hesitate to set up a meeting with us today. We're here to provide you with all the necessary details for your remote work adventure and ensure a stress-free relocation!
Affiliate Disclosure: This article contains affiliate links. If you purchase them, we may earn a small commission at no additional cost to you. Please be assured that we only recommend products and services that meet our quality standards.