Lisbon, PT is the capital city of Portugal, located in the center of the Portugal metropolitan area near the Tagus River, making it one of the most fertile places in the region. It is one of the most popular agricultural sites globally. It is the country's capital, the largest city, and has its largest port located in its heart. Relocating to Lisbon is a perfect decision due to its vast cultural values, friendly people, and rich cultural and social life.
In addition, Lisbon is also the country's commercial, political, and tourist center, making it a popular destination for visitors from around the world. The city of Lisbon was originally called Olisipo, connecting to the legacy of Homer. Most of the historical prominence that Lisbon enjoys is because of its port.
It also enjoys its status as the second oldest European city after Athens as it first started with the roman empire, followed by Germans and Arabs till 1447. The Portuguese Crusades then took control of the region and made it a part of their territory.
That said, it is a well-habituated city at the moment with over 504,718 people (2016). However, leaving your current life behind and settling somewhere new is not everyone's cup of tea. people are often sceptical about their decision when relocating as there are several factors they must consider.
However, we performed extensive research on the city and have everything you need to know about it before you can settle/ move here.
Lisbon is one of the cheapest countries in the world as the cost of living is relatively low, and there are several other benefits of moving here. But first, let us look at some interesting facts about this city. These facts will help you get a clearer picture of what living in Lisbon will be like.
‌Interesting Facts
Following are the most interesting facts about Lisbon that everyone who anticipates moving here should know about.
Lisbon is the oldest city in Western Europe that predates major cities like Paris and London
The Church of Santa Engrácia, located in Lisbon, holds the world record for the longest constructed church in the world. Its construction began somewhat in the 17th century that finally completed in 1966.
Lisbon has one of the largest aquariums in the world called Oceanarium which has over 8,000 different sea creatures.
Pasteis de Nata or custard tart is a sign of Lisbon culinary skills, but you can get it only at Casa Pastéis de Belém.
There are several black and white lanes in Lisbon, where white represents the clothing of the Crusades, whereas São Vicente loved black.
The locals call Lisbon Cidade das Sete Colinas, which means the city of seven hills. It is because Lisbon had seven hills like Rome.
Baixa is the city's main shopping center that has several shopkeepers and craftsmen in a single place.
Ravens are the symbol of Lisbon because of their legendary importance. The legend claims two ravens accompanied the relics of Saint Vincent of Lisbon during his journey from Cape Saint Vincent to Lisbon
Lisbon has the longest bridge in Europe called Vasco De Gama Bridge which is around 17 kilometers long.
Graffiti and wall art are the most significant parts of Lisbon culture. You will also have tours of these wall arts.
An earthquake in 1775 hit Lisbon called the Great Earthquake of Lisbon resulted in a tsunami and engulfed the harbor of the city.
What It is like to Live in Lisbon
The Pros
Lisbon is an amalgamation of nature and urban settings as it sets the most advanced cities blended with natural beauty all around it.
Lisbon has an amazing reputation for suitable weather conditions, including sunny weather during the summer and comfortable winters at the end of the day. This means that people who enjoy good walks, explorations, and architectural beauty can settle in here without a problem.
On top of that, Lisbon is now becoming technologically advanced, with several startups beginning soon.
The properties in Lisbon are highly affordable, making it a desirable destination to move to. You can find a house on rent for as low as $1750 in a posh area.
The living cost in Lisbon is relatively lower, which makes it an ideal place for people who do not earn much.
Lisbon, Portugal, is close to the Atlantic Ocean, giving it an eye-catching coastline and beautiful sights along the Tagus Rivers.
Lisbon also has several job opportunities for people who have the potential for it. This applies specifically to the people who have the technical expertise or know craftsmanship.
The Cons
The streets in Portugal aren't fully developed as they are pavements built long ago. While some people may like this if they like traditional city looks, it is not something that you would like if you want a modern lifestyle.
The public transport in Lisbon is not developed properly, which is why buses often come in late most of the time. However, this does not apply to the Metro service in the city. You can still go for services like Uber to move around Lisbon.
The nightlife in Lisbon is a little too alive if you ask us and isn't something you would like if you are looking for a peaceful sleep. On the other hand, younger people or party enthusiasts love the nightlife.
The governmental services in Lisbon aren't streamlined, meaning that you would take several trips to government offices for simple tasks. So, it is best to load some songs on your device or find an activity you can do while you wait because it is not much you can do about this.
We already discussed how the locals call Lisbon the city of seven hills. This means that a simple walk in Lisbon would feel like hiking along a mountain, which means you are up for a workout each time you head out to walk on the streets of Lisbon.
The streets and infrastructure in Lisbon are generally quite dirty, and you are going to feel the difference if you come from a tidier country. Nonetheless, the attractive architectural sites in Lisbon cover these roads to some extent.
The Cost of Living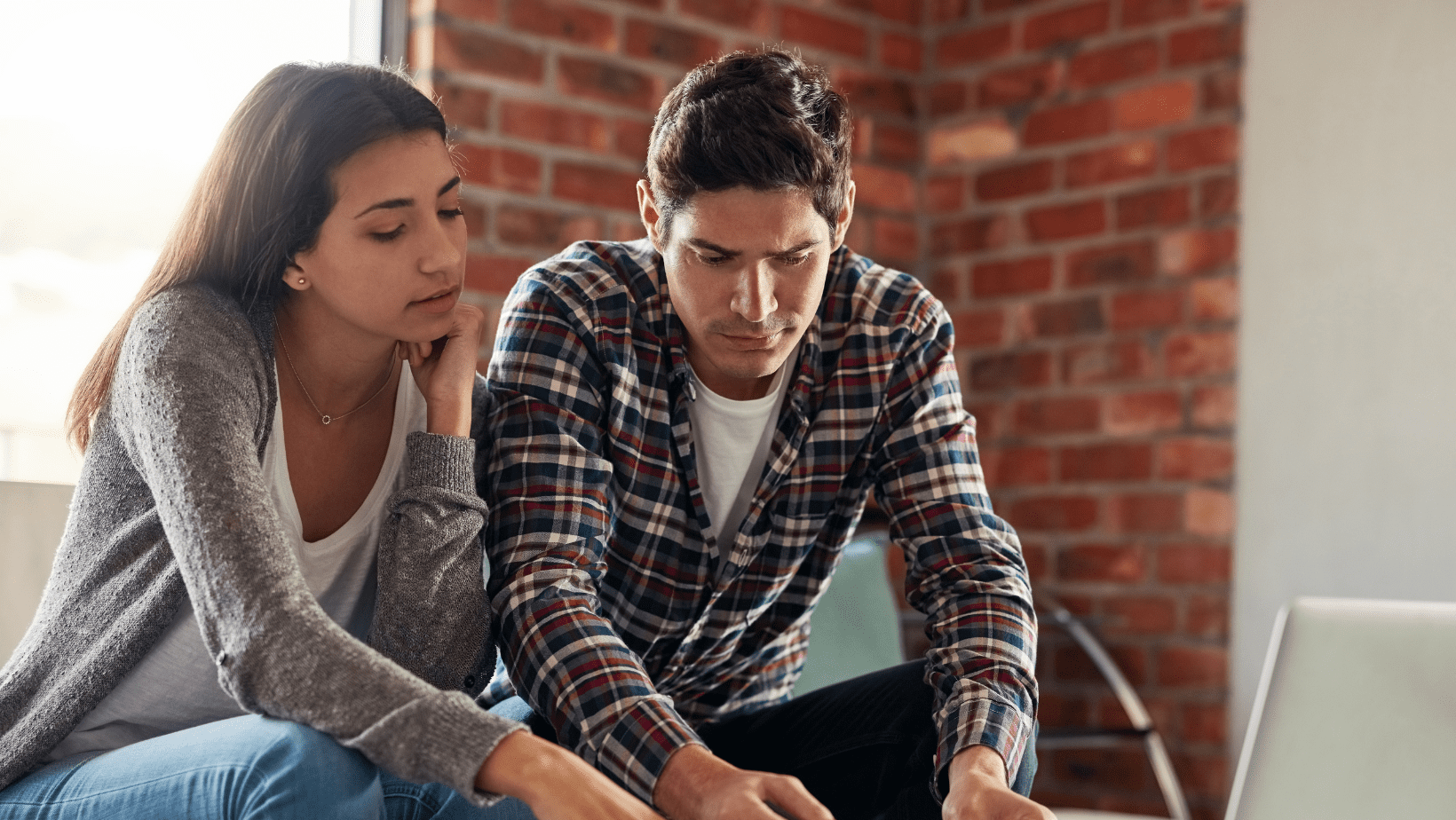 Lisbon, PT is the 83rd most expensive city globally, which means that you will have little to no problem settling here in terms of cost of living. While the city recently moved 23 places up recently, it is still a great place to settle in. Lisbon stands in the middle of the table among the other 55 European countries as it is the 24th most expensive city among the European countries.
There is no clear answer to the cost of living in Lisbon because it depends on several factors; however, Lisbon isn't the kind of place you come to earn more money. The average salary in Lisbon is around $930, which means that your salary won't last very long if you are looking for a sustainable and above-average lifestyle.
The majority of the people in Lisbon feel they do not earn enough, irrespective of their jobs.
At the same time, this doesn't mean that people in Lisbon live a poor life. While they can fulfil most of their necessities, you still wouldn't see most people upgrading to the latest mobile or taking a tour around the world. If you stay happy in food, drinks, fresh olives, music, and culture, Lisbon is certainly the place for you.
Transportation
The local transport system isn't as effective as the other options available but investing in a bus pass can help you save a considerable amount on your travels. An average one-way trip in Lisbon costs around $1.68, and an Uber ride will cost around $8.
Food and Groceries
Food and grocery are not expensive in Lisbon per se, as it costs somewhat similar to living in Poland. The best way to save money on food in Lisbon is to cook at home because you can find most fruits and vegetables for a good price. However, you would need to pay twice the price if you are looking for organic foods.
For instance, a carton of milk cost you around $0.80 in Lisbon, and you could get a big slice of local cheese for under $10. Similarly, other grocery items are very cheap too. You can save tons of money through this method and use it in other places.
Restaurants and Eateries
Lisbon Restaurants may be quite expensive for you, especially if you live and earn here. Mid-level restaurants can cost a lot too, and it is essential to know where to go if you earn and spend in Lisbon. For instance, you can always go to small eateries and local bars if you want a fun night out.
Remember that you will pay around $9.27 for one person's meal in a small restaurant, but having a similar meal in a mid-range restaurant can cost up to $15. Thus, ensure knowing where you should spend your money if you plan to move to Lisbon, PT.
Housing
Housing in Lisbon is not very expensive if you know your way around things. For instance, you can settle into a small flat or apartment, to begin with. However, there is a chance that you may find weird people around you in less posh areas. You can also settle into a flat of your own for around $800. Alternatively, you can go for a better area as the rent (for a furnished two-bedroom apartment) is $1,750 approx in better locations.
So, it is relative and depends on the budget and lifestyle that you are looking for. It is important to understand the local market if you wish to get a house for a good price. Therefore, we suggest that you get professional help by reaching out to Relo AI for more information on real estate properties and making a well-informed decision.
Utility Bills
Utility costs in Lisbon are not that high as you would pay around $100 for a two-room apartment, making it a good option to start living comfortably.
Crypto Community in Portugal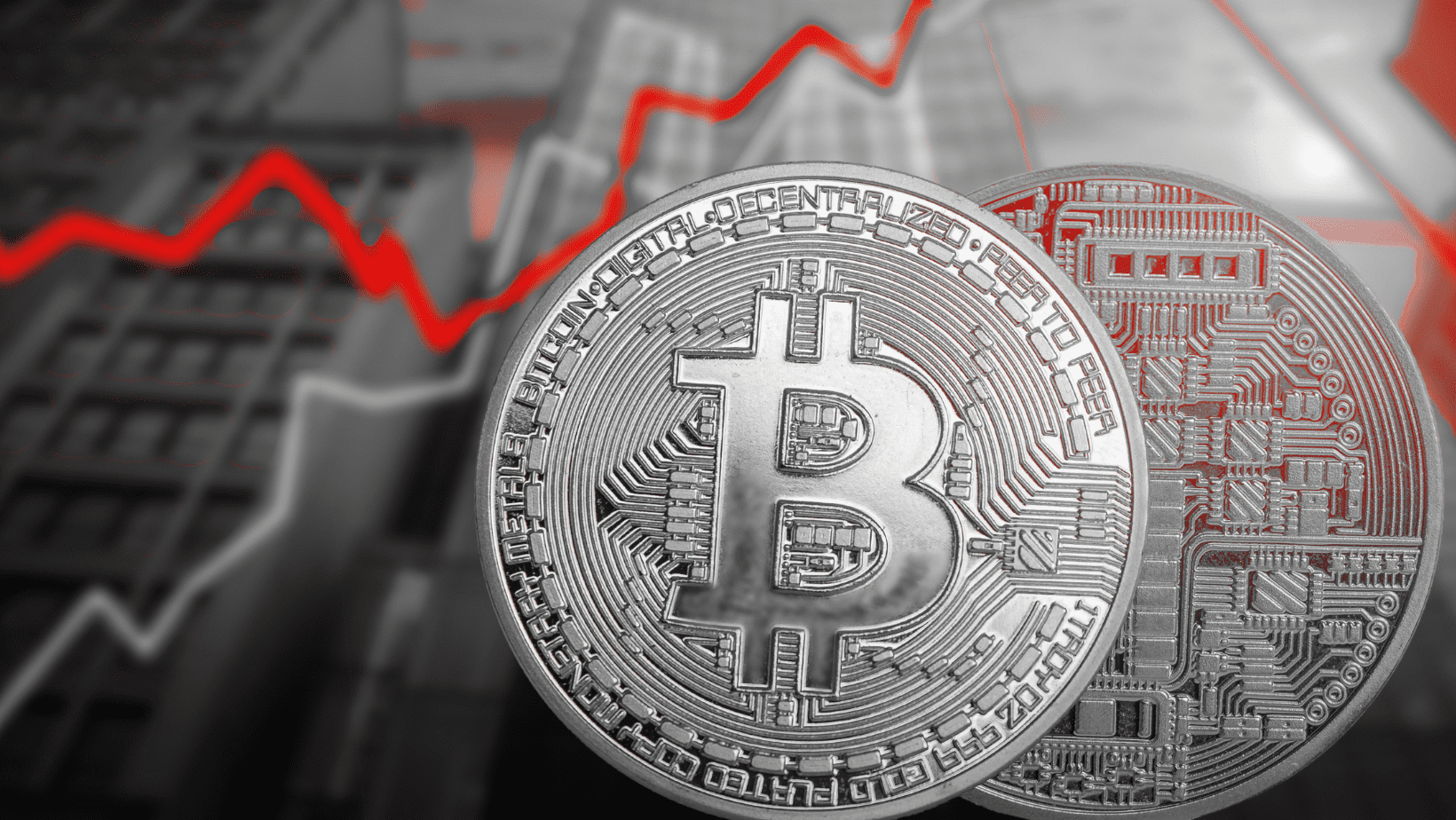 Portugal has introduced several incentives, and cryptocurrency traders and miners have enjoyed Portugal's crypto-friendly environment for several years. The country exempts cryptocurrency businesses from paying VAT and has few legal and regulatory restrictions on cryptocurrency businesses. Portuguese crypto community sets an excellent example for other European countries in terms of its friendly attitude towards cryptos, similar to San Juan's. This way, foreign entrepreneurs, investors, and virtual nomads are encouraged to earn tax-free cryptocurrencies.
Portugal Has No Taxes On Cryptocurrency. Innovation has always been a priority for Portugal. Although Portugal complies with EU regulations on digital currency regulation, authorities have affirmed that it is not just going to treat cryptocurrency as an asset but rather as a currency. According to a notice by the Ministry of Finance, cryptocurrencies used for retail purposes would not be taxable, and only those used for commercial activities would be taxed.
Portugal does not charge VAT on cryptocurrency transactions. In 2015, the European Court of Justice (ECJ) issued a ruling clarifying the VAT issue on cryptocurrencies. According to this ruling, traders and investors aren't liable for VAT when buying or selling cryptocurrency. The Portuguese government approved a "Digital Transition Action Plan" in April 2020 to promote digitalization. The government declared that this plan would create the necessary environment for businesses to adapt to new technologies and innovate.
Getting Around Lisbon
Lisbon has one of Portugal's most diversified transport systems: metro, funiculars, buses, trams and ferries, and commuter trains. Let us take a look at these travel options for your guidance.
Walking
Walking is a big no in Lisbon, considering the geographical set-up in the city. As we have already discussed, Lisbon is a hilly area with tons of elevations and depressions along the road, makings it challenging to walk. You would feel like you are hiking if you walk on the road, which is why it is best to stick to a vehicle or transport to move about the city.
Trams
Rede de elétricos de Lisboa or the Lisbon Tram Network covers an area of 31 km, covering major city areas, making it one of the best travel options for the localities. The tram system has been operating since 1873 and is still a popular transport option for people here.
Buses
Transport by bus is a great option for you if you are looking for a pocket-friendly solution to travel. A simple bus ride will cost you around $1.75, but there is a catch to it. The bus network in Lisbon isn't very efficient.
Bus travelers either spend hours waiting for the bus or don't reach them at all. So, if you are in a hurry, or want to avoid unnecessary problems, it is best to stick with other transport options.
Cycling
Cycling is an okay experience in Lisbon. Considering that the roads aren't fully developed, cycling here means a bumpy ride. You would travel on the cycle along the pavement in most cases, which would directly impact your travel experience.
Taxis
Taxis are another great option for traveling around the city, but the locals here may overcharge you or try to rip you if you do not know your way around. The best way to avoid such a situation is to travel with an online map. The best option would be Google Maps so that the taxi driver doesn't deviate from the route.
We also suggest that you check out Uber since it provides professional services for as low as $8 on average.
Ferries
It is easy to find several ferries along the River Tagus in Lisbon to go from Belem to Porto Brandão. Depending on your destination, you can find other ferries for different routes that leave between 5 a.m. to 11:15 p.m. Thus, it is best to check the timing and routes of these ferries before you leave out to travel in them.
Metro
The metro in Lisbon is the most popular travel option in Portugal as it is modern, air-conditioned, and is a great way to move around the city. You can also find elevators in some metros, which make it easier to get into the metro. There are four lines in the metro system that the localities represent with different colors. These are:
Yellow Line (Odivelas – Rato)
Blue Line (Reboleira – Santa Apolónia)
Green Line (Telheiras – Cais Do Sodré)
Red Line (Aeroporto – São Sebastião)
It is not a problem if you take the wrong metro as you can get off at the next station, circle to the other side, and then get the other metro on your way back. You can usually cross over using stairs present near the metro station.
You can also refer to the metro map to take a look at where you need to go. Keep in mind that the first metro starts around 6 in the morning, and you can grab the last metro as late as one at night.
Other Travelling Options in Lisbon
Bikes and Scooters
Lisbon is growing into a more bike-friendly region with several lanes opening up for scooters and bikes. Electric scooters are a better travel option as they do not use carbon fuel and can help you save fuel costs. You can rent bikes and scooters in Lisbon if you do not have your own.
Tuk Tuk
Tuk Tuk is a pocket-friendly and convenient travel option in Lisbon as it makes moving through the narrowest lanes easier.
Hop on/ Hop Off Buses
Hop on and hop off buses are a great option for traveling especially if you have just moved to the city and want to see the tourist attractions in the region. The yellow bus or grey coaches are great hop-on and hop-off vehicle options for traveling. All you need to do is reach the pickup point and start your journey.
Weather in Lisbon, PT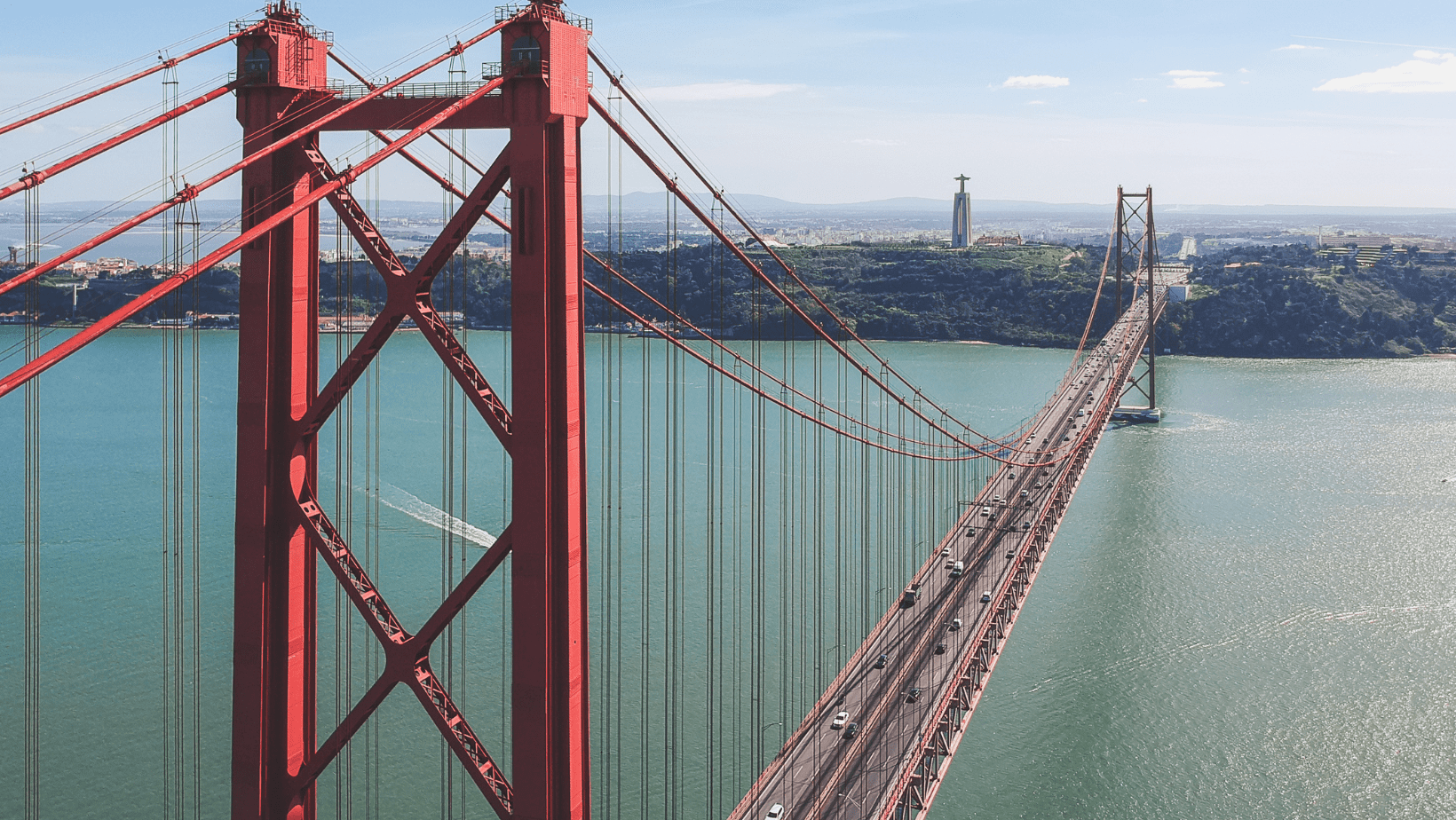 There is a lot of weather variation in Lisbon, considering that the summers are hot and clear while the winters are comfortably cold. It belongs in the subtropical region near the Atlantic Ocean, meaning that the temperature remains hot throughout most of the year.
Most locals suggest that the best time for outdoor activities in Lisbon is between June and September, giving you good months in between.
Winter
The winter season stays mild between December and February, with temperatures ranging between 15 and 16 C, which causes frequent rains due to the windy conditions. The rains increase the cold temperatures.
You could experience fog during this time if this weather lasts for a little too long. You will hardly experience extreme cold in the winters when the temperature drops to 2-3 C during the day. This can also take the temperature to 8 C during the night. There is a chance of encountering light snow in the winter, and in most cases, it does not become too serious.
Summer
June to September is the peak summertime with sunny and warm weather. The temperature range in Lisbon is mostly around the coastal areas, which is why it stays low even during peak summertime.
You can expect the temperatures to stay below 30 C in the summer season, sometimes leading to spring-like weather conditions. The temperatures can still reach as high as 36 Degrees when it encounters the African arm breezes making the place difficult to live in without an air conditioner if you cannot stand the heat.
Spring
Spring in Lisbon is perhaps the shortest, lasting only 3 months between March to May, and you can experience pleasant weather by the second half of April in most cases.
Autumn
Late September to November is the ideal autumn period in Lisbon, and residents may also experience a good amount of rain and precipitation in this season. Autumn remains cloudy most of the time, but the city still receives an average of 2,800 hours of sunlight a year.
Precipitation
In most cases, Lisbon experiences a balanced amount of rain, with around 28 inches of rainwater because of the Mediterranean region. The rain becomes more frequent during the latter half of the year during the autumn and winter season.
Unemployment and Jobs in Lisbon, Portugal
Unemployment and job crises in Lisbon, Portugal are a serious concern as many people in the city move to foreign lands to find better opportunities. Although Portugal's economy is slowly expanding, there is not a lot to do. Because of this, around 10% of Lisbon graduates have to move to other countries to get better employment.
People are now calling Lisbon the Bangalore of Europe, with tons of new opportunities imminent in the near future. Most of these opportunities are for multilingual citizens who can work in educational centers or offices where you need translators and transcribers
Property and tourism are some other great employment sectors because the Portuguese government is investing in expanding these industries. Furthermore, new startups, digital software houses, and business ventures are great potential picks for your next job opportunity.
In addition to this, the government has invested over $ 23,098,020 in these sectors making them a promising employment hub.
The Employment Environment in Lisbon
People in Lisbon work an average of 40 hours a week between 9 am and 7 pm compiled with a two-hour lunch break. Most of the companies in the city hold meetings instead of using a consensus and having a polite, concise, and well-mannered professional attitude goes a long way.
Opportunities in Lisbon, PT
Statistics reveal that the Portugal job market expanded after four years in 2014 since 2010 at a rate of 0.9%, and while this growth isn't something extraordinary, it is still worth mentioning. Experts thought that the employment rate would increase significantly shortly after this, but Lisbon's unemployment rates were at an all-time high of 14%.
Out of this 14%, employment hit young people the most as the workforce between the ages of 15 and 24 experienced the highest unemployment issues. The Portuguese market included fishing, but the market is growing a bit more diverse now.
Recent market trends show that Lisbon will soon have a growing tertiary industry focusing on technological advancements. Keep in mind that social services, public services, and similar industries make up around 80% of the city's work opportunities.
Technological advancements unlocked more opportunities for the people in this region as banking, finance, social security, call centers, and defence grew significantly.
Lisbon and Technology
The majority of the tech companies and organizations have their centers in Lisbon since it is the economic capital city of the country. For instance, Portuguese Telecom is a notable mention and a good example that provides telecommunication services all over the state.
Similarly, Energias de Portugal is the largest energy supplier in the country and has its head office in Lisbon too. You will find most of the country's higher education centers in this city and several multinational companies, including Nokia, Nestle, and many more.
The main reason why the tourism industry has problems despite having so much potential is that the tourism industry faces a lot of fluctuation as per the seasonal and climatic changes.
Because of this, tertiary industries like hotels and hospitality, medical care, etc. all take a toll.
Higher Education Opportunities
Portugal has over 105 higher education universities falling under various sectors and departments Lisbon has over 31 of these universities making it a popular educational sector. Students can choose between over 350+ departments and degrees.
Lisbon also offers over 270 Masters' level courses, meaning that getting a quality education isn't a worry when you move to Lisbon. The best part is that higher education for European citizens has no cost.
Four of the Portuguese universities are a part of the best universities globally and follow the European Bologna system.
Students can also opt for UK-affiliated degrees receiving dual degrees on graduation. You can opt for internships with an undergraduate program to get experience that prepares students for future opportunities.
While EU citizens can go for free higher education, others with a residence permit can also choose to enroll in a university for free. However, there is an annual administration fee of $805 that students may still need to pay.
Keep in mind that the cost of living in Portugal is 30-40 % lower than in other countries like Germany. Therefore, citizens can get higher education for a lower price on average. Students may need to pay over $250 for a dorm room and get their lunches for fewer than 4 Euros.
Students can also apply for a scholarship in Portuguese universities and cut down on their educational budget. Thus, we can easily assume that higher education opportunities aren't difficult to find in Lisbon or other areas of Portugal.
Places to Visit in Lisbon
Lisbon has a rich history coupled with art, architecture, and centuries of culture amalgamated into one. All of this makes Lisbon a great place to visit and move to if you like unique experiences and want to keep your mind open to new experiences.
It is difficult for people who just moved to Lisbon to choose what to do and what places to visit; thus, we have compiled a few suggestions that we are sure you will love.
Palace of the Marquises of Fronteira
Dating has some serious historical importance in Lisbon as you can find the best dating places like the gardens in the palace 81. It is not only a sight of the city's past glory but is also a lovely place to start looking if you want to see true architecture.
The palace is a little far off, but we assure you that taking a trip here is certainly worth it. Marquis of Fronteira owned this palace in his time and got it by showing his loyalty. Even today, it is one of the most magnificent sites to see.
Monastery of Jerónimos
Listing historical sites in Lisbon isn't complete without considering the Monastery of Jeronimos. You can find the monastery on the bank of River Tagus, and it doesn't take an architectural genius to recognize the monastery's beauty.
The monastery is as old as one of the most successful times of Lisbon known as the "Age of Exploration," when people like Christopher Columbus, and Marco Polo all head out to explore the world till its ends.
You will notice that the monastery has a Manulife style in its design, and architects could fund this amazing design thanks to Lisbon's trade of spices.
St. George's Castle
St.George's Castle is another notable mention for people who love historic architecture, art, and large castles. You can find this castle in the Alfama District, which is a major hub in Lisbon. The castle is almost 2,000 years old and has gone through major developments and changes through all these years, making it a magnificent architectural beauty.
Time Out Market Lisboa
The oldest market in Lisbon reopened in 2014 under the name of Time Out Market after going through planning and renovations. Today, the Time Out Market is one most popular tourist sites in Lisbon as over 3 million people visit it to buy various items every year.
You can find almost anything in this market, making it the best place to go shopping in Lisbon. There are several options and restaurants in the market that ensure visitors do not go home hungry. It opens around 10 am, and people start flocking in as soon as it opens.
You can get your hands on everything from brunch to an early dinner while you ensure that you have everything you need. Be sure to decide what to buy before you come, or you could get lost seeing all these options in a single place.
Top Things to Do in Lisbon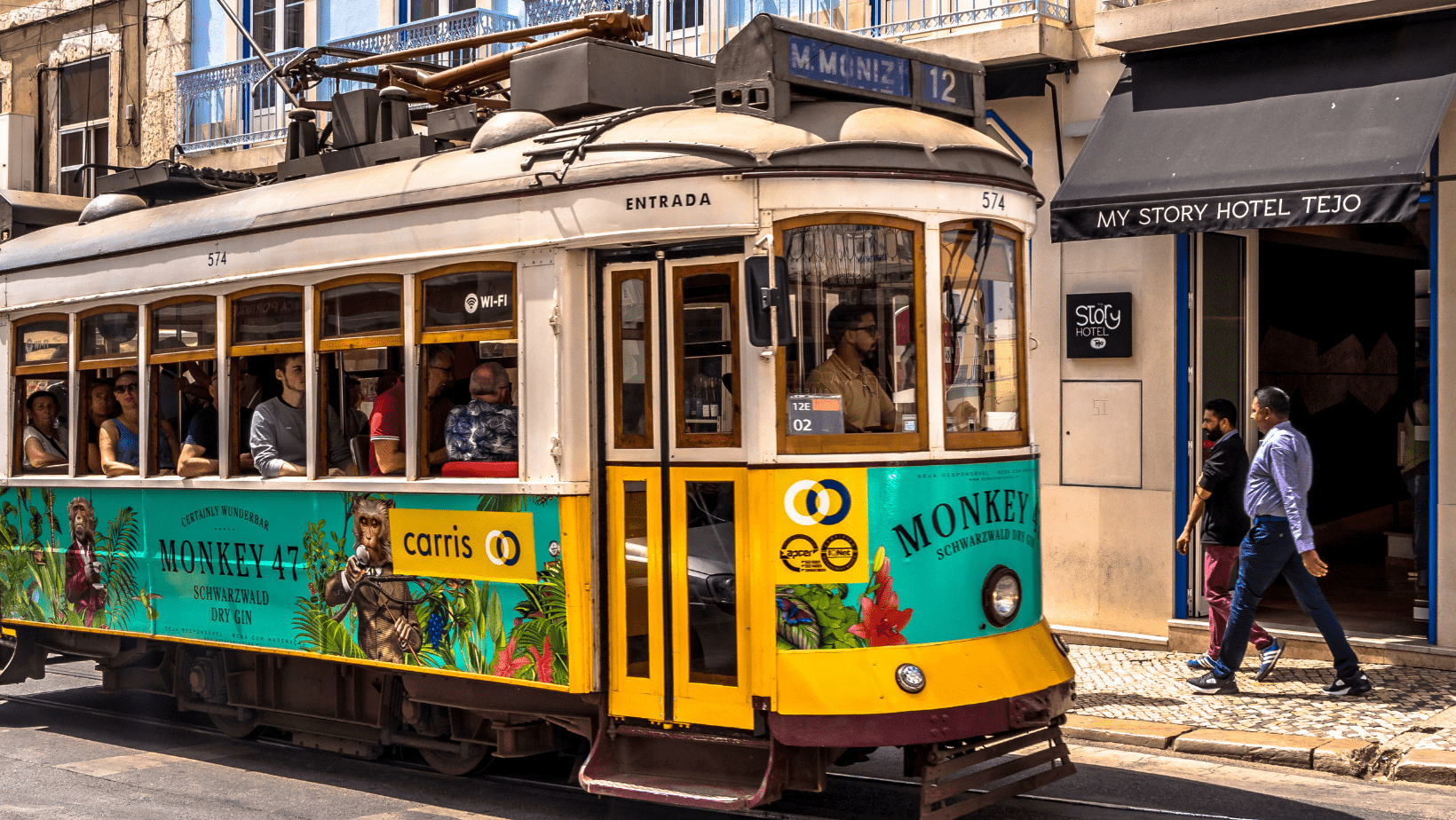 Portugal is more than a place for just earning or getting an education as there are several places that people can visit when they move to the city. You are going to love these places, especially if you like architecture, culture, and fun. People in Lisbon love partying, and you will mostly see welcoming people here.
Most people think of Lisbon as a competitor to cities like London which we know for their beauty and modernity. We have already mentioned the history of Lisbon, which gives it great importance.
For starters, people who move here will probably find the night a little "too lively" as the people in Lisbon love dancing, drinking, and letting themselves loose. At the same time, there are several other places you can visit here.
You should know these places before you head out to settle in here for your knowledge and convenience. So, let us take a look at the best places to visit when moving here.
Take a Trip in Tram 28
Lisbon has a positive image for its vast network of trams like San Francisco moving throughout the city, carrying thousands of passengers every day. Everyone vesting or moving to Lisbon needs to experience the rattling journey of tram 28. You can take a trip through the streets of the city on Tram 28 in the Alfama District.
We are sure that you can relive the history of decades through the city's architecture, graffiti, and art. The complete tour may take you over 2 hours, but it will certainly leave an imprint on your mind and heart.
Visit Sintra
Although Sintra is over half an hour's drive away from the center of Lisbon, it is still a great place to visit and add to your bucket list, for that matter. Most people love taking day trips to Sintra, but we assure you that it looks just as breathtaking later in the day. It is one of the city's most loved attractions, and everyone who loves architecture and heritage should visit it here.
You can also extend your trips and make them more interesting with a trip to the UNESCO Heritage center in Sintra. You can find everything from amazing landscapes to good star gazing sites coupled with grand castles.
Underwater Diving in Oceanarium
The Oceanarium is one of the biggest aquariums in the world, with over 8,000 species of fish and marine life. The aquarium has various transparent separations that make it seem like one gigantic piece. There is everything from colourful pufferfishes to dangerous sharks awaiting you in the aquarium.
We suggest you take a trip here if you are an ocean lover and want to experience marine life from a closer view. You can also see cuddly penguins and swift eels passing through the water here.
Eastern Cuisines in Museu do Oriente
If you love eastern food, this place is for you, as it will help you recognize the full effect of the great renaissance empire in their cuisine style. It was a fish processing factory earlier but is one of the best places for eastern foods. You can enjoy everything Chinese with historical information, Chinese rituals, and much more with your trips through this tour.
Berardo Collection Museum
You probably get a good idea of how amazing the Lisbon region is for, considering its historical importance. The institution has over 2.5 million visitors every year, making it one of the most attractive places to take a trip down history. You can enjoy the most exquisite electric art pieces, digital and abstract art focusing on neo-realism
Travel with the Waves in Ride at Caxias
Caxias is the place for you to go if you are looking for adventure and yearning for excitement. The Tagus Estuary offers wave surfing, so make sure you grab your board, shorts and dip into the water.
If you think you aren't ready to face the waves yet, you can always reach out to a professional surfing expert who can guide you on the dos and dont's of surfing in Caxias. We are sure that you will have the time of your life and make several memories on the way.
Bottom Line
Lisbon, PT is undoubtedly one of the most breathtaking places in the country, offering something for everyone. It has everything from colorful cultures to friendly people and a chance to earn what you deserve. Lisbon seems like an excellent place to settle in, considering all the recent developments that place is going through.
Feel free to wander through the streets or dive into the river Tugas when you visit here, and we are sure that you will love it more than anything. We still think it is essential that you pay a little visit here and see things for yourself before you decide to move here permanently.
Nonetheless, it is still a great place to settle if you know your way around. We are sure our comprehensive guide will help you understand the lifestyle in Lisbon, and you can connect with us for more information on real estate or life in this city.