Ann Arbor, Michigan, is a dynamic and culturally rich city in the Great Lakes region. It is famous for hosting the prestigious University of Michigan and is a bustling center of technology, innovation, and artistic endeavors. With a population exceeding 123,000, Ann Arbor has become an attractive choice for individuals and families considering relocating to Ann Arbor, this dynamic community.
This city is top of your list if you're considering relocating for career advancement, educational goals, or a fresh start. This charming, vibrant city effortlessly blends culture, education, and natural beauty. Our comprehensive city guide is here to provide you with all the vital details, ensuring a seamless and enjoyable transition to your new life in Ann Arbor.
Interesting Facts about Ann Arbor, Michigan that You Probably Didn't Know
Ann Arbor is home to a collection of "fairy doors." These tiny doors are hidden throughout the city, and locals love leaving gifts for the fairies behind them.
The revolutionary Argus camera company was founded in Ann Arbor in 1936. The Argus C3 camera model was even featured in the Harry Potter movie "The Chamber of Secrets."

Ann Arbor is known for its delicious food. One of the city's most famous specialties is the fragile, a deep-fried raisin bagel rolled in cinnamon sugar.

Oprah Winfrey is a big fan of Zingerman's Deli, a famous Ann Arbor institution. In 2008, she gave the deli's brisket sandwich an 11 on a scale of 1 to 5.

Ann Arbor has a long history of activism. The White Panther Party, a far-left anti-racist political collective, was founded in Ann Arbor in 1966.

Ann Arbor is home to the 

Gerald R. Ford Presidential Library

. This museum and research center houses Ford's presidential papers and artifacts.

Ann Arbor is a very walkable city. There are also several bike paths and trails, making it easy to get around without a car.

Ann Arbor has a thriving arts and culture scene. The city is home to several museums, galleries, and theatres. There are also many festivals and events held throughout the year.
What is It Like to Relocate to Ann Arbor?
Ann Arbor means immersing yourself in a thriving academic environment, a robust job market, and a convenient transportation system. The city's real estate market shows a median home price of $405,142 and a typical monthly rent of $1,218. Which generally aligns with the average annual salary of $61,010. Ann Arbor's community is youthful, with an average age of 34.1 years, fostering a lively and dynamic atmosphere. 
The city of Ann Arbor, a popular choice for those relocating to Ann Arbor, strongly focuses on education, evident in its esteemed public and private schools. The unemployment rate is 7%, so prospective job seekers who move to Ann Arbor should be prepared for a competitive employment landscape. Ann Arbor stands out for its harmonious blend of cultural diversity and abundant green spaces, making it an appealing destination for those who desire a well-rounded and fulfilling lifestyle.
Climate and Weather ⛅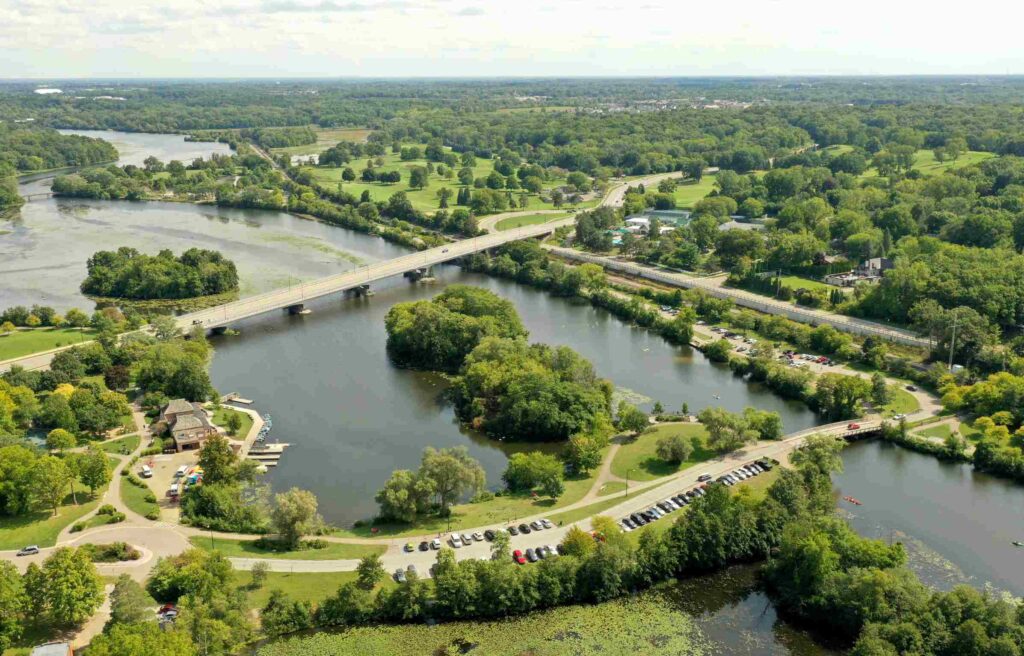 Ann Arbor experiences diverse climates throughout the year, offering residents and visitors a unique experience for each season. Whether you're a fan of winter sports, fall foliage, or springtime blooms, there's something to captivate every soul. The city's ever-changing Weather adds a touch of magic to daily life.
Summer
Ann Arbor's summers are a delightful blend of warm and sunny days, with average high temperatures hovering around 83°F (28°C). The nights are comfortably cool, with lows averaging around 62°F (17°C). Expect an average of 3.61 inches of precipitation this season, nourishing the city's lush greenery gracing. Summer also offers around 9.2 days with temperatures exceeding 90°F.
Winter
As winter blankets Ann Arbor, temperatures drop, and snowfall transforms the city into a winter wonderland. Average high temperatures during this season hover around 35°F (2°C), while the nights can be chilly, with lows averaging around 23°F (-5°C). Ann Arbor receives an average of 2.89 inches of precipitation, with an average snowfall of 13 inches, creating a picturesque snowy landscape perfect for winter sports enthusiasts.
Fall
Fall in Ann Arbor is nothing short of enchanting. The season brings with it average high temperatures of 67°F (19°C) and cooler nights with lows around 49°F (9°C). Ann Arbor experiences an average precipitation of 3.36 inches during the fall. The real highlight of this season is the captivating transformation of the city's foliage, with the peak of fall colors typically occurring from mid-October to early November. 
Spring 
Spring in Ann Arbor is a season of renewal, with average high temperatures around 59°F (15°C) and refreshing lows of approximately 41°F (5°C). The city experiences an average precipitation of 3.20 inches during this season. Spring marks the blossoming of flowers and the gradual warming of the environment. It's a pleasant time to take leisurely walks and appreciate the vibrant blooms.
The Cost Of Living in Tampa 💰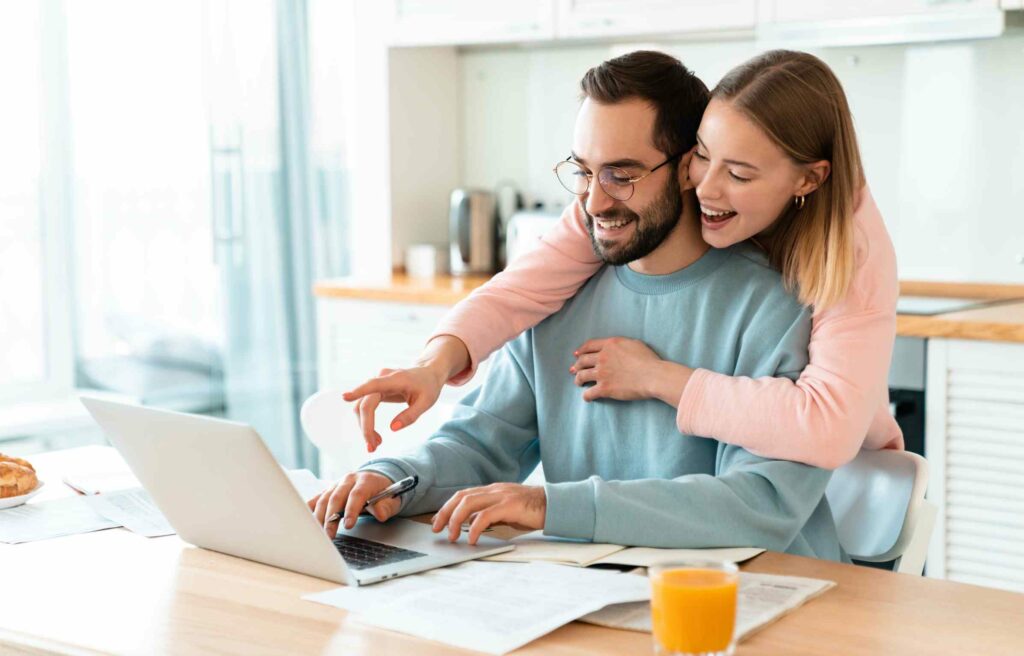 Living in Ann Arbor comes with a cost of about 4% higher than the national average, as reported by PayScale. Regarding housing, you'll find it to be 16% pricier than the national average, but on the bright side, utility expenses are about 6% lower. Transportation and food costs are also more affordable than the national average. 
Here's a comprehensive breakdown of essential costs you'll encounter while living in Ann Arbor:
Housing
The average rent for a one-bedroom apartment in Ann Arbor is $1,980 per month, according to RentCafe. According to Zillow, the median home price in Ann Arbor is $522,433. Finding suitable accommodation here may require some budgeting prowess. The diverse housing options ensure something for everyone, from cozy apartments to spacious family homes.
Utilities
Utility costs for electricity, water, heating, and cooling are typically reasonable, with an average monthly bill of $165.86 for a family of four, according to PayScale. Keeping your home comfortable won't break the bank in Ann Arbor. Plus, the mild climate means you won't have to worry about extreme heating or cooling costs. Allowing you to enjoy a comfortable and budget-friendly living experience.
Transportation
The average monthly cost of transportation for a single person in Ann Arbor is $178.43. Covering expenses like public transportation, gasoline, and vehicle maintenance. Getting around town is manageable without emptying your wallet. Ann Arbor's well-connected public transportation system and bike-friendly environment provide cost-effective mobility options.
Food
The average monthly cost of groceries for a single person in Ann Arbor is $375. Eating out can be more expensive, but many affordable options are available. Whether you prefer cooking at home or dining out, you'll find choices to fit your budget in Ann Arbor. The culinary scene caters to various tastes and budgets, from farmer's markets to international eateries.
Community and Lifestyle
Ann Arbor's tight-knit community embraces diversity and extends a warm welcome to newcomers. According to the U.S. Census Bureau, the city has a population of 123,806, with a median age of 33.3 years. Ann Arbor takes pride in its cosmopolitan makeup. With residents from various corners of the world representing a diverse range of ancestries, including German, Irish, English, Polish, and French.
Ann Arbor has many events, including the renowned Ann Arbor Summer Festival, the Top of the Park Concert Series, and the bustling Ann Arbor Street Art Fair. The city boasts a wealth of artistic treasures in over 20 museums and galleries. Such as the University of Michigan Museum of Art and the engaging Ann Arbor Hands-On Museum collectively create a haven for creative minds and art enthusiasts.
Dining and Food Scene 🍹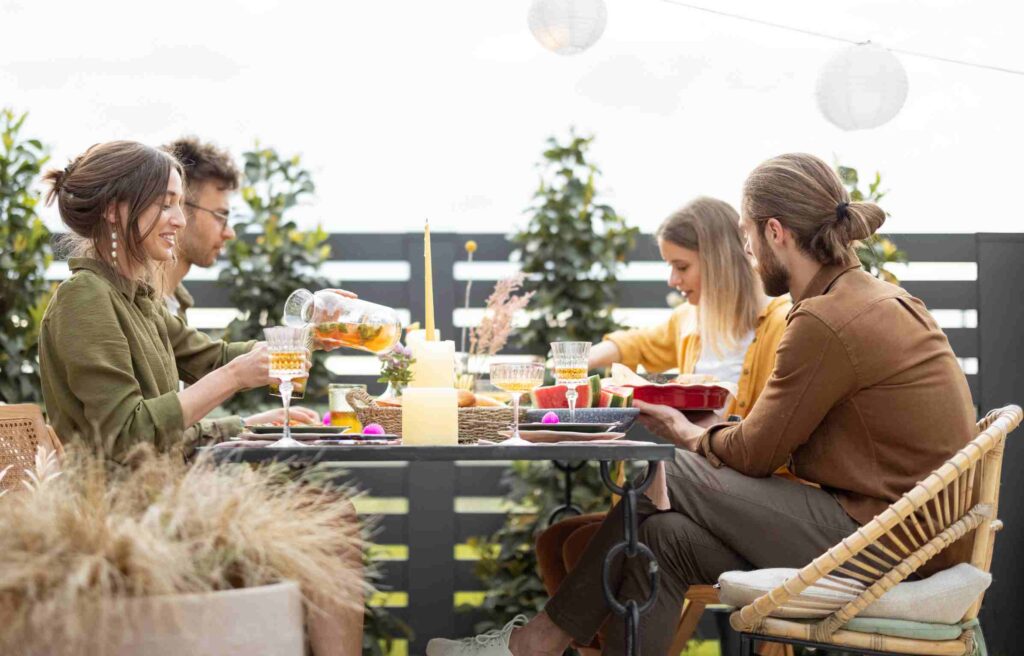 Ann Arbor's dining scene is a captivating mosaic of flavors and culinary adventures, ensuring every meal is a delightful experience. This city takes immense pride in its diverse and dynamic culinary landscape. Where innovation and tradition harmoniously coexist to create a rich tapestry of gastronomic delights.
Local Cuisine and Food Culture
Indulge in a rich tapestry of international and American flavors, strongly emphasizing locally sourced and sustainable ingredients, reflecting the city's commitment to responsible dining. Enjoy dishes crafted with care, using fresh produce from local farms and focusing on supporting the community's food ecosystem. Ann Arbor's food scene offers classic American fare and global culinary delights, all committed to delicious, conscientious dining.
Popular Restaurants and Food Markets
Discover renowned establishments like Zingerman's Deli, celebrated for its gourmet sandwiches, meats, and cheeses. Don't miss the historic Kerrytown Market and Shops, offering a unique fusion of dining and shopping experiences. For fresh produce, meats, cheeses, and more, explore Kerrytown Market and the Ann Arbor Farmers' Market, a year-round hub for locally sourced goods.
Grocery Shopping and Meal Planning
Ann Arbor's grocery needs are well catered to with various options, including grocery stores, co-ops, and bustling farmers' markets. Popular choices include People's Food Co-op, known for its natural and organic selection, and Plum Market, specializing in fresh and sustainable foods. Explore these options through their websites:  People's Food Co-op, Plum Market, and Whole Foods Market. 
Housing and Accommodation
When relocating to Ann Arbor and seeking the perfect place to call home in the area, you'll find various housing options to match different lifestyles. The city's dynamic housing market accommodates diverse preferences and budgets. Median home prices stand at $477,000, while median rent hovers around $1,139, with a rental vacancy rate of 3.46% and a homeownership rate of 64.2%.
Ann Arbor's competitive housing scene features low rental vacancy rates and a high homeownership rate. Nonetheless, abundant options exist for both renters and buyers. Kerrytown, a coveted neighborhood, has eclectic shops, boutiques, and cultural events. The Old West Side blends history, Victorian homes, and proximity to downtown Ann Arbor and the University of Michigan campus.
Education and Schools 🏫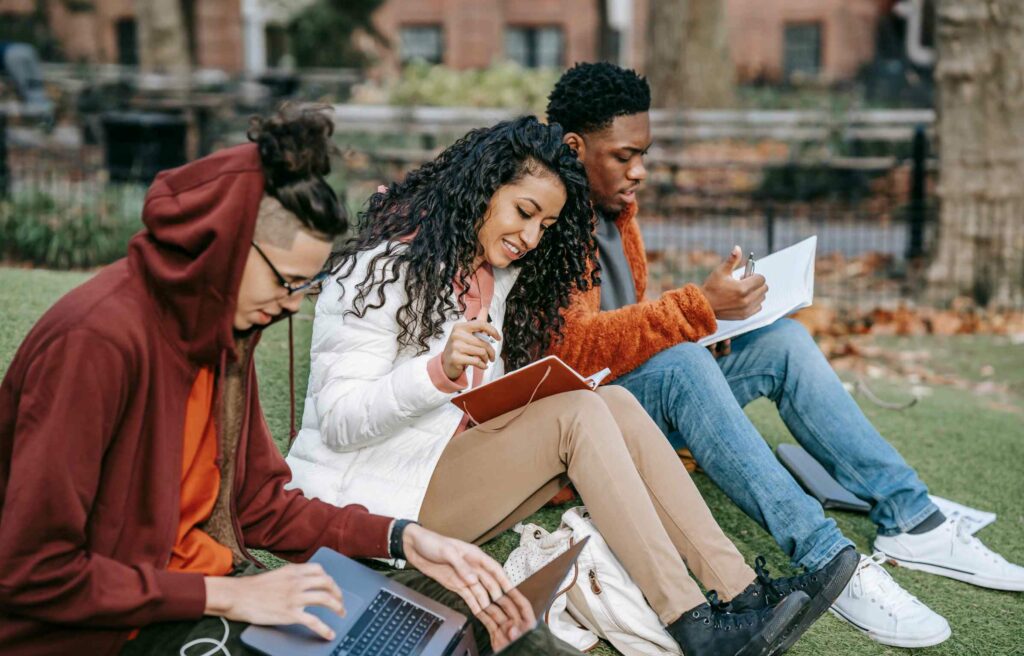 This vibrant city boasts a thriving educational ecosystem, from early childhood education to advanced studies and lifelong learning opportunities. Ann Arbor is a supportive community for all learners, whether you're a student starting your education or an adult enhancing your skills.
Public and Private School Options
For K-12 education, Ann Arbor provides a mix of public and private school choices, many of which have earned high accolades. The Ann Arbor Public Schools (AAPS) district, the largest in Washtenaw County, serves over 17,000 students across 33 schools. AAPS consistently ranks among Michigan's top school districts, with its high schools consistently placing in the top 10%.
Higher Education Institutions
At the heart of Ann Arbor lies the prestigious University of Michigan, a world-renowned public research university. The university offers undergraduate and graduate programs, including esteemed law, medicine, engineering, and business schools. U-M boasts nationally ranked academic programs like the Ross School of Business and the School of Music, Theatre & Dance.
Education Quality and Rankings
Ann Arbor excels in education, with its public school district, AAPS, securing top spots in 2023. The ranking 1st in Washtenaw County and 13th in Michigan, according to Niche.com, is celebrated for its impressive graduation and college placement rates. The University of Michigan, a global academic powerhouse, consistently ranks among the elite, securing the 25th position in the Q.S. World University Rankings and the 26th in the Times Higher Education World University Rankings for 2023.
Continuing Education and Lifelong Learning
Ann Arbor fosters lifelong learning with a wealth of adult education programs, workshops, and classes at local institutions. The Ann Arbor Adult Education program covers diverse subjects, including English, math, science, and computer skills. The Ann Arbor District Library offers adult-focused programs such as computer classes, language courses, and book clubs. Making it a hub for continuous learning and personal growth.
Transportation and Commuting 🚗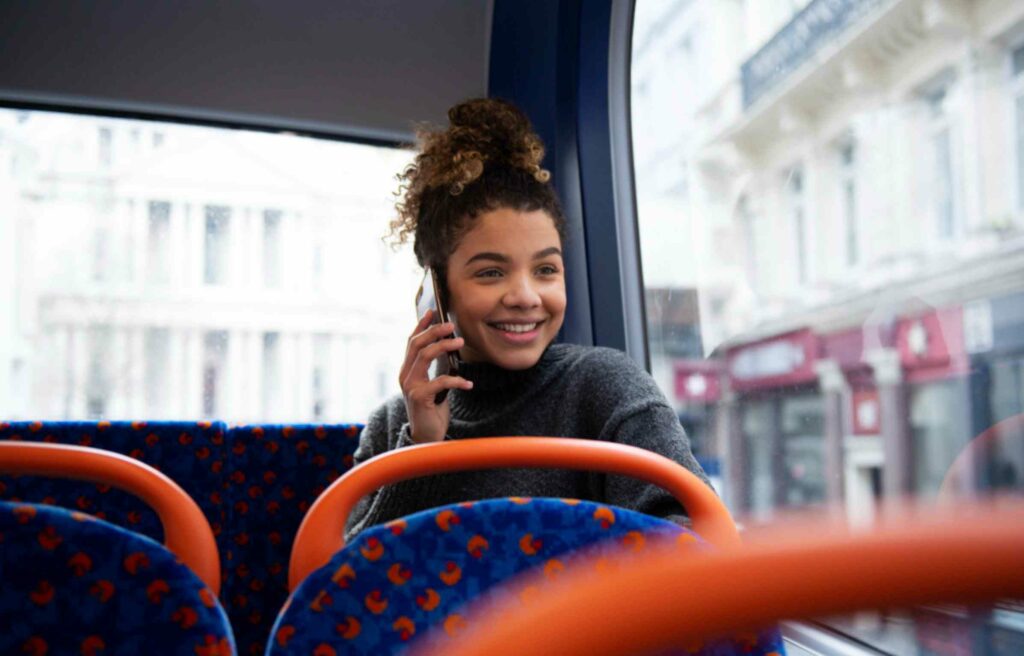 Navigating Ann Arbor is convenient and efficient through its well-developed transportation and commuting options. Whether you're a resident or a visitor, the city offers a variety of transportation modes to meet your needs and make your journeys hassle-free. Whether you prefer public transportation, driving, biking, or walking, Ann Arbor covers you, ensuring seamless travel throughout the city and beyond.
Public Transportation
Ann Arbor boasts a reliable public transportation system, offering buses and ridesharing services like ATA, Uber, Lyft, Ridecorp, and Hour Transportation. These services provide door-to-door convenience and regular schedules and routes, catering to various commuting preferences. ATA, in particular, extends specialized services for individuals with disabilities and the University of Michigan students.
Road Infrastructure
The road infrastructure in Ann Arbor extends its efficiency beyond local travel, significantly benefiting both daily commutes and weekend getaways. With a well-connected network of highways like I-94, US-23, and M-14, the city ensures seamless access to various parts of Michigan and the Midwest. Ann Arbor's roadways have you covered, providing convenient and hassle-free journeys for work or leisure.
Biking and Walking
Ann Arbor welcomes cyclists and pedestrians with open arms. Over 100 miles of dedicated bike lanes and paths wind through the city, providing safe and scenic routes for cycling enthusiasts. Trails like the Border-to-Border Trail and the Ann Arbor Huron River Trail beckon cyclists and walkers of all ages. Walking is also a favored exploration mode, especially in the lively downtown area, where pedestrian-friendly streets and sidewalks make it a delightful experience.
Commuting Times
Your specific location and workplace largely influence commuting times in Ann Arbor, especially if you're relocating to Ann Arbor. The city's manageable size generally results in shorter commutes. According to the U.S. Census Bureau, Ann Arbor's average commute time is 22 minutes, one minute less than the national average. These efficient transportation options ensure that you spend less time commuting and more time enjoying everything Ann Arbor has to offer.
Employment and Job Market in Ann Arbor 
Ann Arbor, Michigan, boasts a thriving and diverse economy with a job market that's as impressive as it is dynamic. The University of Michigan, the region's largest employer, anchors the city alongside significant players like the University of Michigan Health System, Thomson Reuters, and Google. Ann Arbor is a vibrant technology and startup hub, fostering innovation and entrepreneurship.
Regarding job market trends, Ann Arbor enjoys lower unemployment rates than the state and national averages. With a 3.5% unemployment rate in September 2023, in contrast to Michigan's 5.0% and the United States 3.5%. Key industries fueling Ann Arbor's job market include healthcare, education, professional and business services, and manufacturing, collectively driving the city's employment landscape.
Here is an employment by industry in Ann Arbor:
| | | |
| --- | --- | --- |
| Industry | Number of Jobs | Percentage of Total Employment |
| Healthcare | 25,710 | 12.20% |
| Education | 24,960 | 11.90% |
| Professional and Business Services | 22,120 | 10.60% |
| Manufacturing | 12,760 | 6.10% |
| Trade, Transportation, and Utilities | 12,390 | 6.00% |
| Government | 11,320 | 5.50% |
| Leisure and Hospitality | 10,540 | 5.10% |
| Construction | 9,200 | 4.40% |
| Information Technology | 4,610 | 2.20% |
| Financial Activities | 3,340 | 1.60% |
| Other Services | 2,380 | 1.20% |
| Agriculture, Forestry, Fishing, and Hunting | 380 | 0.20% |
Job Outlook
Ann Arbor's vibrant job market promises exciting career opportunities for professionals relocating to Ann Arbor. It nurtures a culture of innovation and entrepreneurship, making it an appealing choice for individuals exploring diverse career paths. Whether you're starting or seasoned, Ann Arbor's thriving economy fosters personal and professional growth.
Some of the highly sought-after positions in Ann Arbor encompass:
Registered nurses

Software engineers

Physicians and surgeons

Elementary and middle school teachers

Accountants and auditors

Financial analysts

Marketing specialists

Sales representatives

Customer service representatives

Administrative assistants

Janitors and cleaners
Job Opportunities and Economy 💼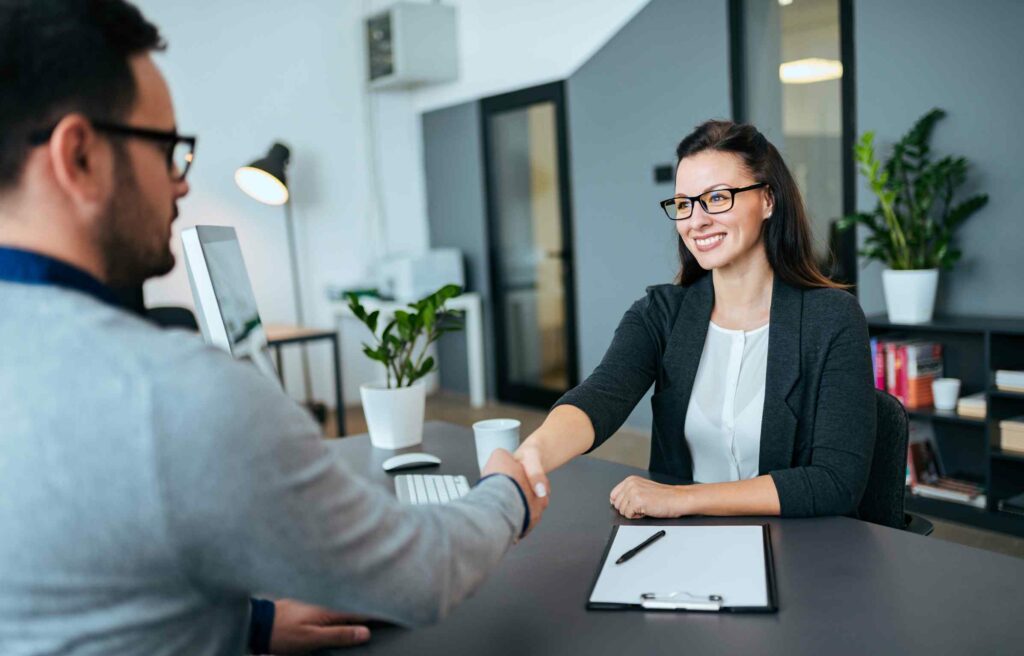 Ann Arbor, Michigan, thrives as a dynamic city for individuals relocating to Ann Arbor with a robust economy and many job opportunities to explore. Anchored by the globally renowned University of Michigan and complemented by a variety of Fortune 500 corporations and innovative startups. Ann Arbor's employment landscape offers a diverse spectrum of career pathways.
The city consistently boasts unemployment rates that outperform both state and national averages. As of September 2023, the local unemployment rate stood at an impressive 3.5%, notably lower than Michigan's 4.8% and the United States' 3.7%. Ann Arbor's economy thrives in education, healthcare, manufacturing, and professional services, with a growing tech sector adding to its vibrancy.
The top industries in Ann Arbor are education and health services, manufacturing, and professional and business services. The city is also home to a growing tech sector.
Some of the largest employers in Ann Arbor include:
University of Michigan

Domino's Pizza

Thomson Reuters

Pfizer

VA Ann Arbor Healthcare System

Huron Consulting Group

Esperion Therapeutics

Duo Security

Barracuda Networks

NSF International

Washtenaw County Government
Recreation and Entertainment
Ann Arbor is a city teeming with vibrant culture and outdoor attractions. Offers many recreational and entertainment options for residents and visitors alike, particularly for those relocating to Ann Arbor. Enjoy the city's natural beauty by exploring its stunning parks and outdoor activities. Nichols Arboretum and Gallup Park beckon with serene hiking trails, tranquil picnicking spots, and water activities along the scenic Huron River.
Downtown Ann Arbor boasts a lively shopping scene, with eclectic boutiques and bookstores that cater to every taste. Attending University of Michigan games or participating in local sports leagues and fitness activities is necessary for sports enthusiasts. As the sun sets, the city comes alive with a thriving nightlife, offering everything from live music venues and theatres to cozy bars and clubs. 
Healthcare and Medical Facilities 🏥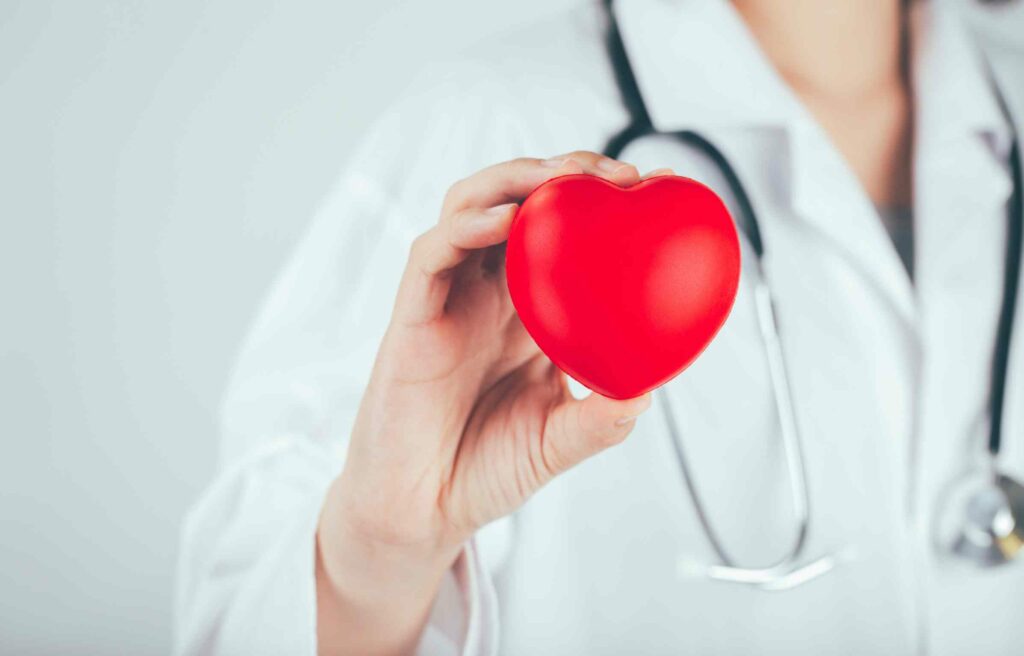 Ann Arbor prides itself on a robust healthcare infrastructure, ensuring residents can access top-notch medical services and facilities. This commitment to healthcare excellence allows residents to prioritize their well-being and receive exceptional medical attention. The city is home to the renowned University of Michigan Health System, a leading institution recognized for cutting-edge medical research and patient care. 
Here are the top four hospitals in Ann Arbor:
Things to Do in Ann Arbor
Ann Arbor, a vibrant city bursting with diverse activities and experiences, caters to all interests, whether you're a nature lover, history enthusiast, food connoisseur, or art admirer. Ann Arbor's dynamic atmosphere promises exceptional experiences for all visitors, ensuring lasting memories.
Here are some of the top things to immerse yourself in while exploring this dynamic Michigan City:
Visit the University of Michigan: Tour the historic campus, explore intriguing museums, browse through well-stocked libraries, and soak up the lively college atmosphere.
Kerrytown Market and Shops: Wander through this charming district, where you'll stumble upon unique boutiques, shops, and galleries.
Experience a Show at the Michigan Theater: Step into history at this iconic venue that hosts various events, from captivating films and concerts to mesmerizing performances.
Explore the Ann Arbor Farmers' Market: Indulge your taste buds in the vibrant local food scene while sampling fresh, locally sourced produce and artisanal goods at this year-round market.
Escape to Gallup Park: Discover serenity in this picturesque park along the Huron River, where you can enjoy leisurely picnics, serene canoe rides, kayaking adventures, and scenic hikes within the city.
Attend a Concert at The Ark: If you're a live music enthusiast, don't miss the chance to experience intimate concerts featuring local and national artists at The Ark, a renowned folk.
Satisfy Your Palate at Zingerman's Deli: Treat yourself to a culinary adventure at Zingerman's, a beloved local institution famous for its mouthwatering sandwiches, artisan cheeses, and gourmet delights.
Unwind in Matthaei Botanical Gardens and Nichols Arboretum: Find tranquillity in these stunning natural spaces, featuring serene gardens and picturesque walking trails.
Safety and Crime Rate
Ann Arbor stands out as a secure city, boasting a lower crime rate than many U.S. cities of similar size, making it an ideal choice for individuals relocating to Ann Arbor. According to NeighborhoodScout, the city's overall crime rate is 20.41 per 1,000 residents, a figure 16% below the national average of 24.6 crimes per 1,000 residents. This favorable safety environment adds to the city's appeal, ensuring that residents and visitors enjoy a sense of security and tranquillity in their daily lives.
Ann Arbor also excels in violent crime, with a rate of 3.37 crimes per 1,000 residents, 25% lower than the national average of 4.4 per 1,000 residents. This favorable safety environment significantly contributes to residents' peace of mind. It enhances the overall quality of life in Ann Arbor, making it a welcoming, secure, and highly desirable place to call home.
The Best Places to Visit in Ann Arbor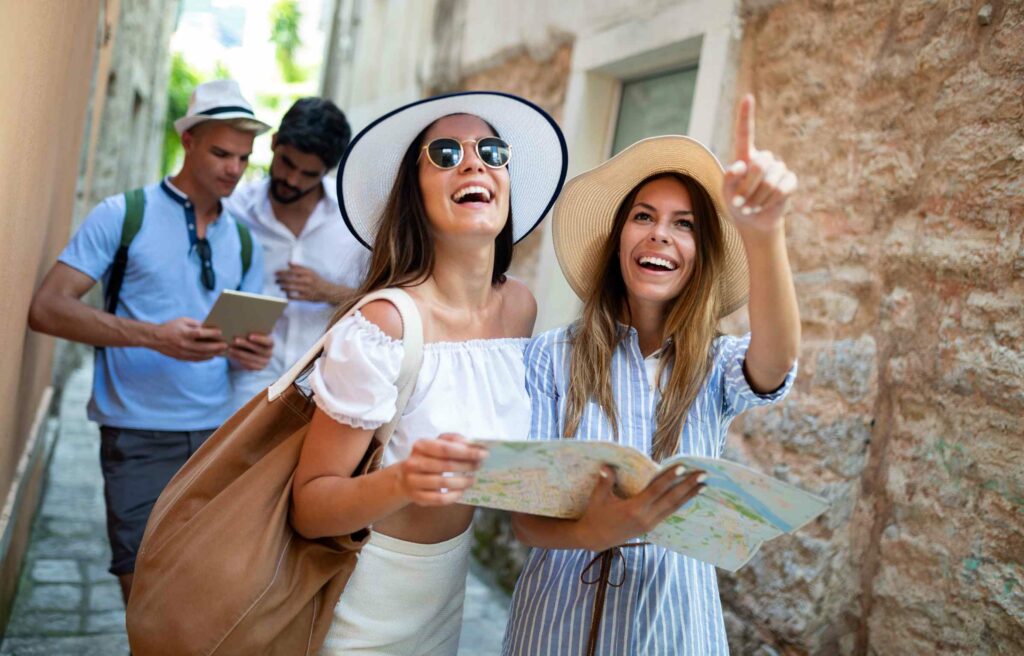 Ann Arbor, celebrated for its vibrant culture and diverse attractions, invites you to embark on a journey of exploration and enjoyment, especially if you're relocating to Ann Arbor. Whether you're a history enthusiast, a nature lover, a food connoisseur, or an art enthusiast, this charming Michigan city has something special in store for you.
Here are some of the finest destinations to uncover in Ann Arbor:
University of Michigan: Visiting the prestigious University of Michigan campus is essential. Immerse yourself in its historic buildings, museums, and libraries while basking in the lively college atmosphere.
Kerrytown Market and Shops: This quaint district is a treasure trove of unique shops, boutiques, and galleries, offering a delightful blend of shopping, dining, and immersion in local culture.
Michigan Theater: Step into this historic venue that hosts various events, from films and concerts to captivating performances. It's a cultural epicenter in the city that's well worth your visit.
Ann Arbor Farmers' Market: Open year-round, this market showcases fresh, locally sourced produce, artisanal goods, and a delicious taste of the local culinary scene, fostering a sense of community and culinary delight.
Gallup Park: This scenic retreat along the Huron River beckons with opportunities for picnicking, canoeing, kayaking, and serene hikes—a peaceful oasis within the city.
The Ark: For live music enthusiasts, The Ark is a renowned folk and acoustic music venue featuring intimate concerts with local and national artists.
Zingerman's Deli: An adored local institution, Zingerman's is renowned for its mouthwatering sandwiches, artisanal cheeses, and gourmet delights—a culinary experience not to be missed.
Relocating to Ann Arbor Made Effortless with Relo.AI 
🏡
Our cutting-edge platform is crafted to streamline the relocation process, making it stress-free and uncomplicated for those planning to move to Ann Arbor. Relo.AI provides comprehensive guidance for individuals as they transition to this dynamic city.
Our services include:
Personalized relocation planning

Housing assistance

Cultural adaptation guidance

Local orientation

School and education assistance

Career transition support

Transportation solutions

Ongoing support during and after relocation
These services are customized to cater to your specific requirements, guaranteeing a seamless and responsible relocation process. 🚚
Book a consultation today to explore how we can support your relocation journey to Ann Arbor. 📆
Kickstart your relocation journey by completing the form now.
Ultimate Conclusion
Relocating to Ann Arbor, Michigan, is a fantastic decision that opens up a world of possibilities and an excellent way of life. This city is a treasure trove of opportunities, boasting top-notch educational institutions. A thriving job market filled with diverse prospects, a vibrant cultural scene, and breathtaking natural landscapes. 
No matter your reason for leaping Ann Arbor – whether driven by career opportunities, a thirst for knowledge, or simply a craving for a new beginning – rest assured, you'll find a warm and welcoming community. But also a vibrant tapestry of cultures waiting to weave their stories with yours in this extraordinary city.