Madison, WI, is possibly the most popular city in the Midwest. The capital city owes a lot of its appeal and popularity to the incredible job opportunities. Here are great real estate options, and relocating to Madison could be an excellent decision for anyone. Of course, these are not the only reasons that the city of four lakes has risen in popularity over the past few years.
Four different lakes surround Madison city, offering its residents an excellent lake life. These lakes include Lake Kegonsa, Lake Waubesa, Lake Mendota, and Lake Menona. The city's residents also have plenty of opportunities to pursue higher education at the many great institutions, such as the University of Wisconsin, Madison. Hundreds of students from outside the state go in to attend one of the best universities in the country. In fact, the University of Wisconsin offers more than just jobs; it is also what makes Madison a party town.
But moving to a new city is rarely a walk in the park. Even if you are looking to move to a city like Madison, there are multiple things that you have to consider first. From housing and job opportunities to festivals and events, you want to make sure a city matches the way you live.
We can understand how hard it can be to decide where to move for a fresh start. So to help you make a better decision, we have made a comprehensive guide on Madison city. We hope that you can get a clearer picture of what Madison is through this guide. So without further ado, let's start with some interesting facts about the city.
Interesting Facts about Madison City
The capitol building in the city finished construction in 1917, where builders used 43 unique stones brought in from six countries.
Madison is the second-largest city in Wisconsin in terms of population, with the first being Milwaukee.
It is one of two major cities in the US that is on an isthmus. Lakes Mendota and Monona rest on each side of the city.
The city of four lakes gets its name from the fourth president of the United States, James Madison.
Various streets throughout the city bear the names of famous individuals who signed the constitution.
Madison is also home to thousands of effigy mounds that belonged to Native Americans from long ago. It is the biggest concentration of effigy mounds in the US, with 23 of them on public land.
The city is also home to the biggest dairy expo in the world, which recently celebrated its 50th convention in 2016.
The University of Wisconsin is home to the Buckingham U. Badger, also known as Bucky, to the town's residents.
Madison was the birthplace of legendary comedian Chris Farley, who rose to stardom through his performances on SNL.
The University of Wisconsin-Madison developed techniques for the first bone marrow transplant. In 1968, doctors performed the procedure at the UW Hospital.
UW Madison is also where James Madison started to successfully cultivate human embryonic stem cells.
The city is home to the world's first electric voting machine, which you can find in the Assembly chamber.
What is it like to live in Madison?
The Pros
One of the best things about Madison is that it has plenty of woodland areas surrounding it. With over 100 years of conservation efforts in Wisconsin, over 46% of the state is just forest. If you enjoy surrounding yourself with nature, you will certainly love Madison's abundance of parks and forests. You can engage in hiking, hunting, camping, and ATV riding, along with various other activities.
Good Healthcare is another great thing that Madison offers its citizens. It is regularly in the top five cities with the best healthcare in the country and Midwest. Along with incredible healthcare, Madison also has one of the best Hospitals in the entire country. Madison's University of Wisconsin hospital has ranked 28th on a variety of rankings of best hospitals throughout the country.
If you are looking to join the University of Wisconsin for a variety of its programs, you are in for a ride. Despite having the appearance of a quaint city, the nightlife here is nothing short of incredible. There are a variety of clubs and bars throughout the city, offering you all the enjoyment you could need. It is also the third biggest school in terms of its party culture.
Despite having some of the best nightlife in the entire country, the University of Wisconsin also takes its education very seriously. They have been ranked as the 12th best university in the country out of 691 others. Madison also has the 10th largest library in the country, which compliment its robust curriculum. Overall, the university offers many incentives to students in terms of their academics and student life.
Easy access to water is another benefit that comes with living in Madison. With over 7000 acres of water throughout the city, Wisconsin has some of the largest water reserves of any other state. Of course, Madison doesn't have the name Four Lake City for no reason. The four lakes can offer citizens a plethora of water-based outdoor activities. Fishing is also great fun in Madison, thanks to over 2,000 trout streams.
The Cons
Madison houses quite an excessive party culture, which can be great if you're in your early to late 20s. However, this "party town" can seem a little annoying as you get older and are just trying to go about your day. The nightlife can be especially troublesome, given that dorm and house parties are commonplace. You should maybe try renting out a home first if you feel like it is not for you.
The winters in Madison can be very cold, almost dangerously so. On average, the temperature stays around the 20°F – 30°F range, with temperatures occasionally going below zero. Winters this cold will be very difficult to manage for people coming from warmer cities. In fact, Madison can also experience upwards of 48 inches of snow every year, which is double the national average.
The cost of living in Madison is average to high depending on where you are coming from. The average salaries of individuals meet the national average of about $31,000 per person. But when compared to the housing costs, it can be a little expensive to live here. The cost of housing has ticked up by 23% in the last five years alone, leaving rents as high as $1,100 on average.
The Cost Of Living in Madison
When coming from bigger cities to Madison, you will notice that it is a little cheaper to live there. But if you are coming from smaller cities, then you might find Madison a little expensive. In terms of utilities, you can pay $107 for cooling, heating, and electricity. That is only the price for an average apartment as big as 85m­2. On average, the internet can cost you $55 for an unlimited 60Mbps per month.
As for everyday essentials, like bread, milk, and other types of groceries, they are a little less than the national average. A loaf of white bread will set you back $3, whereas a carton of eggs and milk will cost you $2 and $0.7, respectively. When comparing the cost of groceries to other states, Madison is quite cheap, but it is still more expensive than the statewide cost.
As for recreational activities, your regular gym or fitness club membership will cost $45 on average. Cinema tickets are also fairly cheap at just $12 per ticket.
Housing
Finally, housing is where Madison starts to show off its costs. While your monthly utilities will not cost a lot, you will still have to pay a considerable amount for housing. The cost of apartments outside of city centers is close to $1,900 for every square meter. Therefore, your average 85m2 apartment can cost you close to $170,000.
On the other hand, the cost of an apartment inside the city center is much higher, being closer to $4,000 per square meter. So the price for the same apartment as earlier inside the city center can cost you $340,000 on average.
But for people who are looking to rent a place in Madison will be paying closer to $1300 within the city. Outside the city center, they will be paying closer to $950 for a small one-bedroom apartment. A three-bedroom apartment can cost closer to $2,000 downtown. That price drops down to $1600 when outside the main hub of the city.
If you don't have the right guidance, making housing decisions for your new life can often seem like a daunting task. With the help of Relo AI, you can easily make a well-informed housing decision without any of the hassles. Our experts can help you decide if you should buy or rent after considering your income and various other factors. And by the end, they can refer to a few options from which you will have to choose.
Getting Around Madison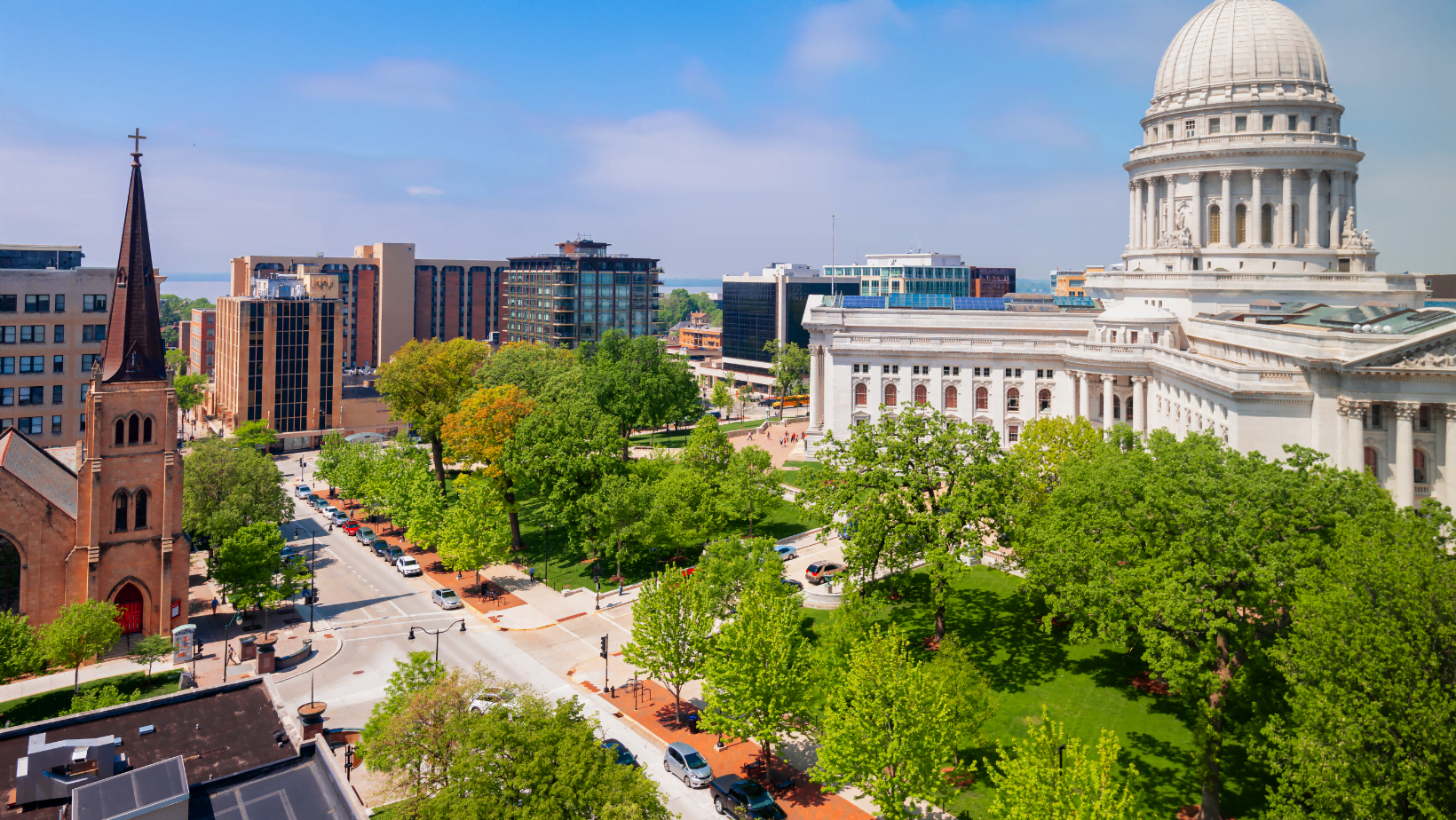 Most cities have a certain way of getting their citizens to move around. For Los Angeles, citizens will go about by car, and for New York, it's through the subway or on foot. Madison manages to strike the perfect balance between an on-foot and driver-friendly city by offering plenty of options for both.
Hopper Rides
Remember when we said that Madison is a college town, Hopper Rides are the perfect example of why. This rideshare service allows people to carpool while playing their favorite tracks. It is a service befitting Madison as it can get you from one place to another without having to stop the party. The drivers are always social and friendly while allowing you to sync your music with the car's speaker system. So whether you are going to a party or coming back from one, this is a fun way to get around.
A Taxi 
Taxis are a pretty standard way of moving around. And since it is cheaper than both the state and national average, it is a reliable and easy way to get around. The city's own registered cab service offers people a great way to get around the city in a comfortable and quick manner. Other than the city's own taxi service, you can even use online services like Uber.
Metro bus
If you need an affordable way to go around, the metro bus is your best bet. It is possibly the cheapest option apart from cycling or walking to your location. A ticket during the day can only cost you $5, with the busses running throughout important transit hours of the day. Madison's bus network is also very extensive, connecting to a variety of important stops throughout the city. So whether you are looking to go to the mall, a school, or UW, it is a great way to get around for cheap.
Trolley Pub
Who says you have to go to a bar to start the party? With Madison's trolley pubs, experience the city like never before as it truly lives up to its title of a college town. While there are no servers on the trolley, you can bring in as much beer as you like when traveling to your stop. There are a total of four stops throughout the city, connecting various pubs and clubs.
Another great thing about the trolley pub is that it starts from Buckingham's Bar and Grill. At the Bar and Grill, people who travel on the trolley pub can get happy hour prices throughout the day.
Walking
Madison is one of the most beautiful cities to explore on foot, thanks to its natural sights. While there are no massive skyscrapers to ogle at, there is plenty of scenic beauty to witness. On state streets, you will even find extra sidewalks that can make walking around even better.
The sidewalks connect to most mom-and-pop shops that you can check out. They also connect to dense forests and parks that you can explore as well.
Biking around
If you like to explore the city on a bike, then Madison will especially cater to you. Not only are bikes readily available throughout the city's renting service, but there are plenty of cycling routes to explore. Take off on a journey throughout the city's parks. These paths will usually keep you off the sidewalks and roads, allowing you to travel through parks and forests.
Citizens can also make use of the bike route planner to mark out their next trip. Even city buses have bike racks, allowing you to take on public transportation as well as the proper bike routes throughout. All in all, it is a great way to explore the city.
Weather in Madison
When living in Madison, the first thing that will stand out is the weather. Since the entire city rests on an isthmus, the weather is never too hot and is often chilly. Apart from the summers, of course, all four seasons in Madison are incredible.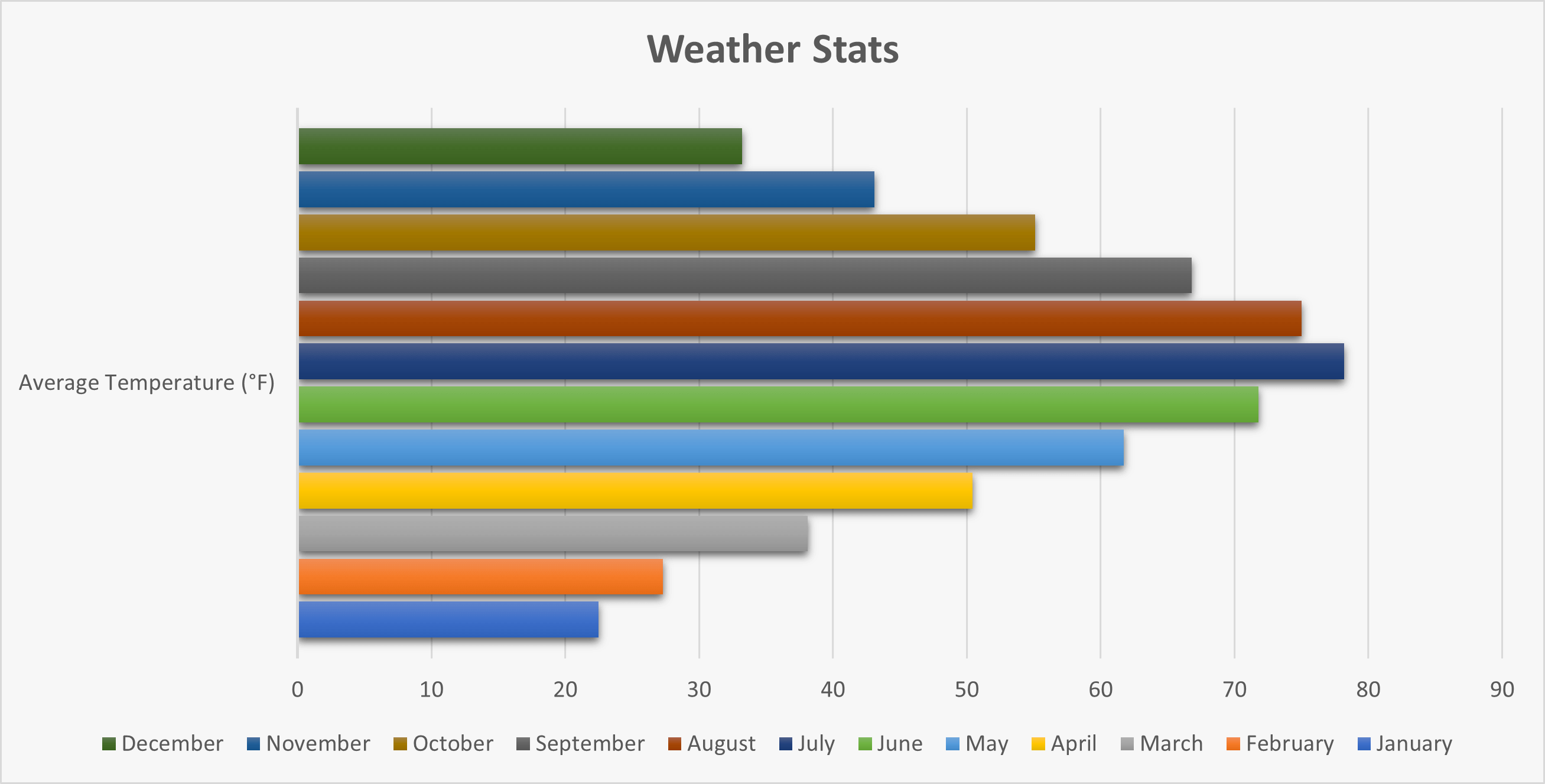 Summer
The weather in Madison is quite nice, with summer and winter especially standing out. In summer, you can rarely expect the days to get hotter than 90°F, making it a joy to visit. In fact, summers in Madison are wonderful, with warm and lightly humid days but cool and chilly nights. Nights during the summers can even reach the low 50s and barely peak over 70°F.
Summer days are also incredibly long, with the sun usually setting after 8 PM followed by a long twilight. And for the early birds out there, the sun will usually start to rise by 5:30 AM.
Winter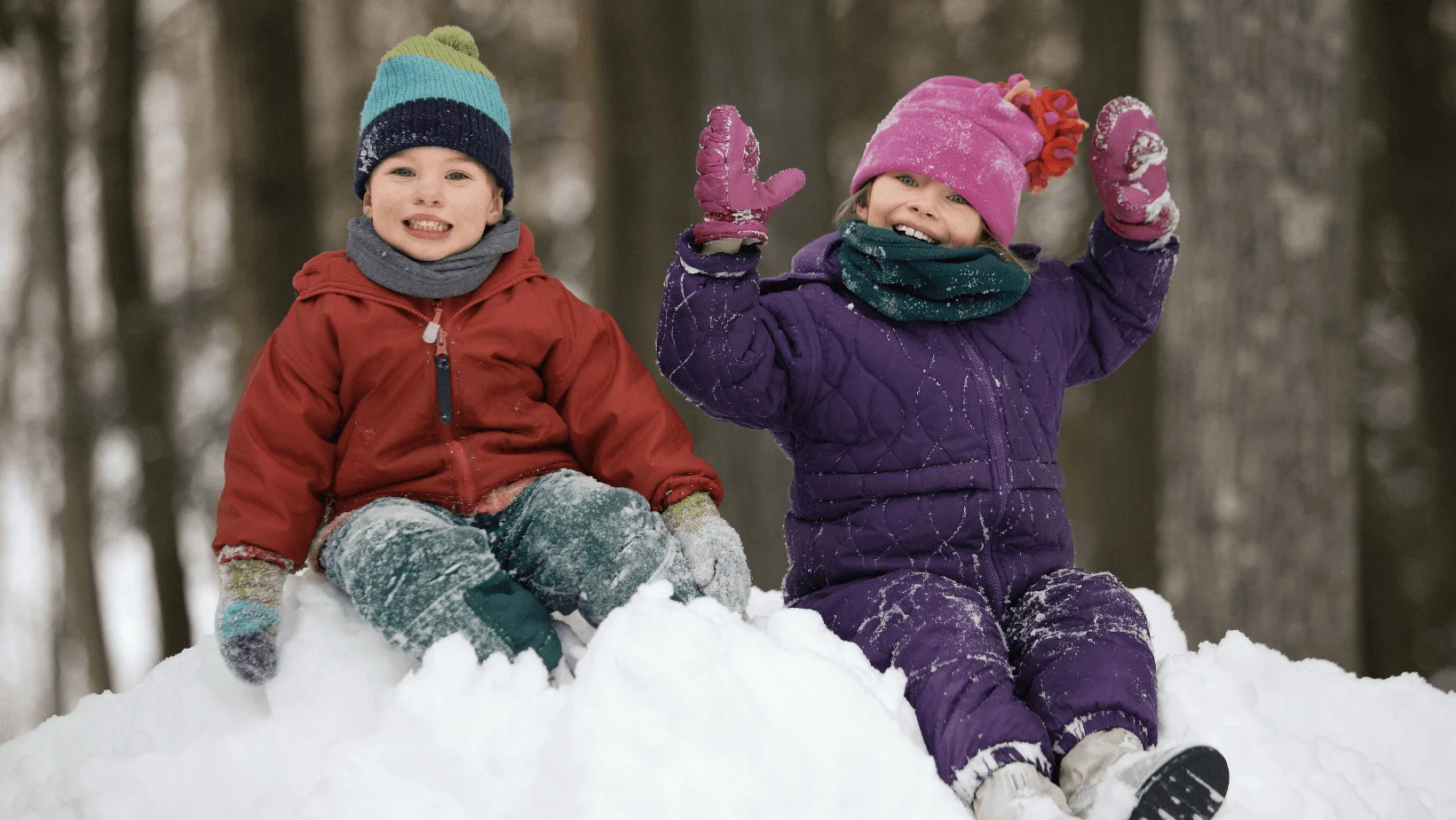 However, winter is when the weather can get very intense. You can expect the temperature to frequently reach 0°F or go even lower. And during some winters, residents prepare for the worst with spurts of -7°F across multiple days. During these days, the snow doesn't stop, and neither does it melt. In fact, the city usually stops working in general, with most people considering it a holiday.
December and January are the coldest times of the year, where the temperature can drop dangerously low. Regardless, these are the months where enthusiasts come out for a plethora of snow-based activities. Snowboarding, skiing, and ice fishing are some of the most common things to do during these colder months.
Fall
Fall is possibly the favorite season for everyone throughout the city. The temperature during the day doesn't cross 60°F, and during the night, you will be experiencing a chilly 40°F without it getting too cold. But as soon as November hits, it will feel a lot like winter as the temperature starts to drop even further.
Since there is less humidity during fall, people will usually take this opportunity to ride their bikes around Madison. You can find over 200 unique bike paths throughout the city, which you can explore on warm and sunny days or chilly nights. You can even rent cycling gear once you get to the start of the cycling trail.
Spring
The days start to stretch out once spring starts, as the weather starts to warm. While rigid winters are now behind, it is not uncommon for snow to still fall during March. The entire month can average about seven inches of snow. But by May, the regular 70°F daytime kicks in, and snow is nowhere to be seen until October again. During May, the weather can get very pleasant and can help people escape the frigid temperatures of the winter. While it can still get a little chilly at night, it is not too bad. You can even witness the scenic beauty of the city come back to its former glory as new leaves start to sprout.
Precipitation
Precipitation is pretty high throughout the year in Madison, as the city can experience about 114 days of precipitation. The national average, on the other hand, stands at 122 days, almost eight days more than Madison. Sunny days in the city are also fewer than the average of 205, with 187 total days. But despite more days of precipitation, yearly rainfall amounts to 36.1 inches, compared to the national average of 38.1 inches. June is the season with the heaviest rains and is when mosquitoes are the most abundant. Just to be safe, be sure to carry around repellent.
Unemployment and jobs in Madison
Despite going through a massive pandemic, Madison still has a fairly minimal unemployment rate. With an average of 3.7%, the unemployment rate is about half that of the national average. Given that the entire country is still trying to recover, many people are now starting to come back to work.  Wisconsin as a whole is seeing a labor participation rate of over 66.5.
As for the job market itself, there are diverse industries and markets currently in the city where you can work. For starters, the University of Wisconsin also acts as the biggest employer within the country. A large portion of the students who study there end up taking jobs teaching as well. Another job market that will be opening soon to further reduce the unemployment rate is solar panel installation.
Madison will soon be following through on its promise of a greener and more sustainable city. In an effort to fulfill that promise, they will be teaching underemployed or unemployed workers how to install solar panels. Not only will this plan reduce the unemployment rate, but it will also make the city more sustainable.
Despite the local government's best efforts, the state of Wisconsin is experiencing a labor shortage. A large portion of the older generation is now retiring, and other workers are going to different states. The northeastern side of Wisconsin is already experiencing the worst of it. Its long-term economic growth aspects are shrinking by the day, and even some of the most loyal workers are moving away.
The most affected jobs in the region include supply line jobs and serving jobs in restaurants. Since these are jobs where workers can contract Covid-19 easily, people are avoiding them. Furthermore, workers in the field have more bargaining power, allowing them to choose the jobs that they want.
Higher Education Opportunities
Higher education in Madison is nothing short of incredible and is one of the best things that the city has to offer. Students are able to take part in a multitude of postgraduate and undergraduate programs at the University of Wisconsin's head campus here in Madison.
UW alone brought in over 45,000 students last year, with over 31,000 looking to enroll in undergraduate programs. The entire campus even stretches for a little over 900 acres, with a plethora of boutiques, restaurants, and even music venues.
Madison City was also able to make it into Business Insider's list of 10 cities that were investing in sustainable technology. Both the city and its top university have been making some awe-inspiring moves for a greener future. UW is willing to provide grants and even housing to students that can come up with ways to make the campus more eco-friendly. They are also looking to integrate their research and academics with their sustainability goals.
The city also includes the Madison area technical college, which offers over 150 degree and certificate programs. It services 12 counties, including Jefferson, Dodge, Dane, Columbia, and Adams.
Places to visit in Madison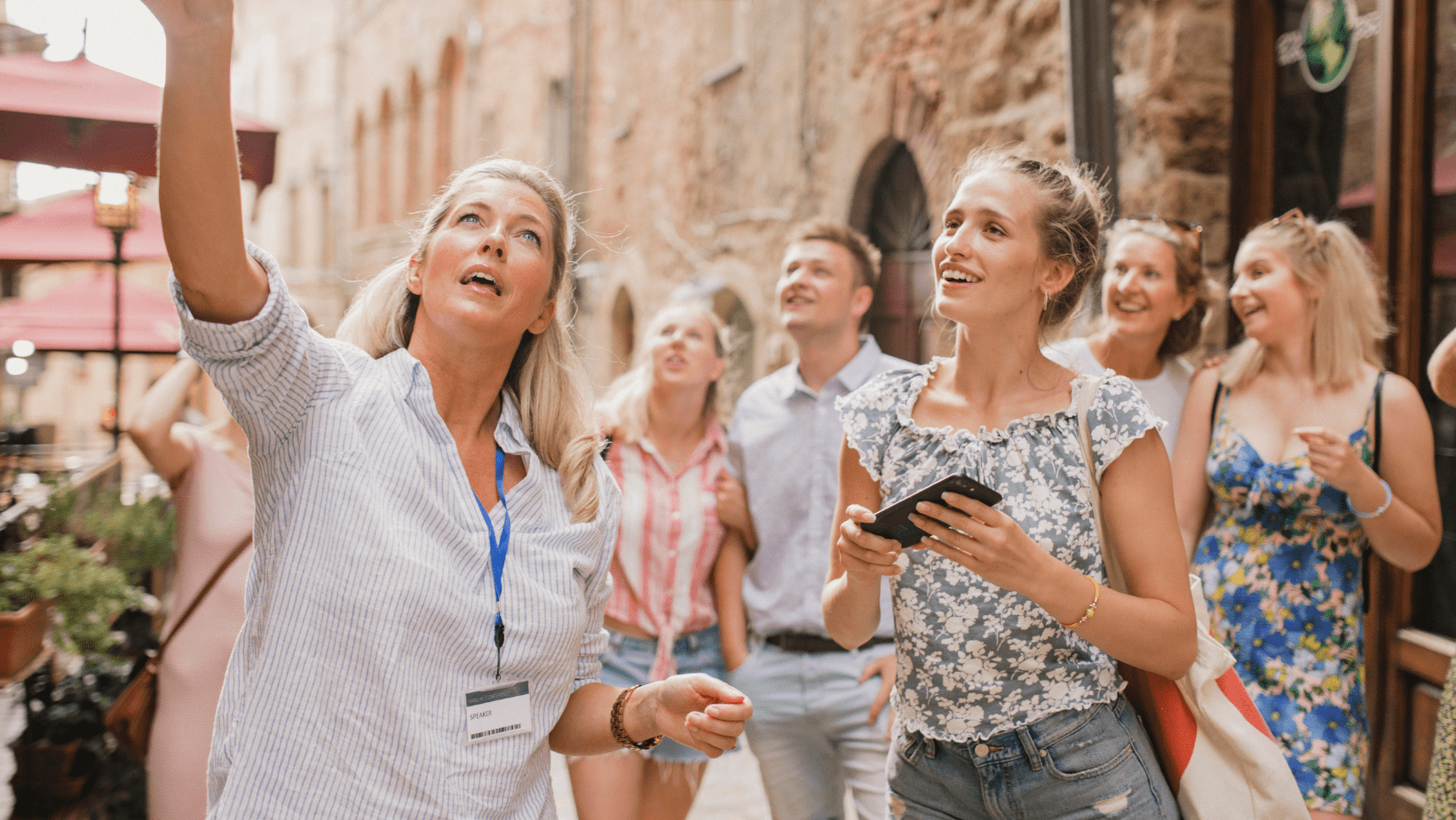 Wisconsin State Capitol
As the capital city of the state, Madison houses the incredible and massive state capitol building. This building is not just tall, but it is the tallest building in the entire city. City laws have made it impossible for buildings to be taller than the capitol building. Therefore, it stands tall in the middle of the city as a shining beacon of everything that the city represents.
The 284-foot high dome matched the two massive wings of the building making it just shy of the Washington capitol building's size. The ornate marble work throughout the structure is a sight to behold. Builders at the time crafted the building using over 40 different types of stone brought in from six different countries. You can easily find a tour of the inside, which shows off all of the incredible craftsmanship.
Frank Lloyd Wright is possibly the most influential figure in Madison city. And one of the many buildings that he proposed was this incredible terrace that the city has dubbed the Monona Terrace. The convention center was one of his many plans that he never saw built in front of his eyes but hoped to when he crafted the plans in 1938.
In 1997, the city finally came through on the plans while following the original exterior that he advised. All in all, it is an incredible and picturesque place that is absolutely worthy of your time.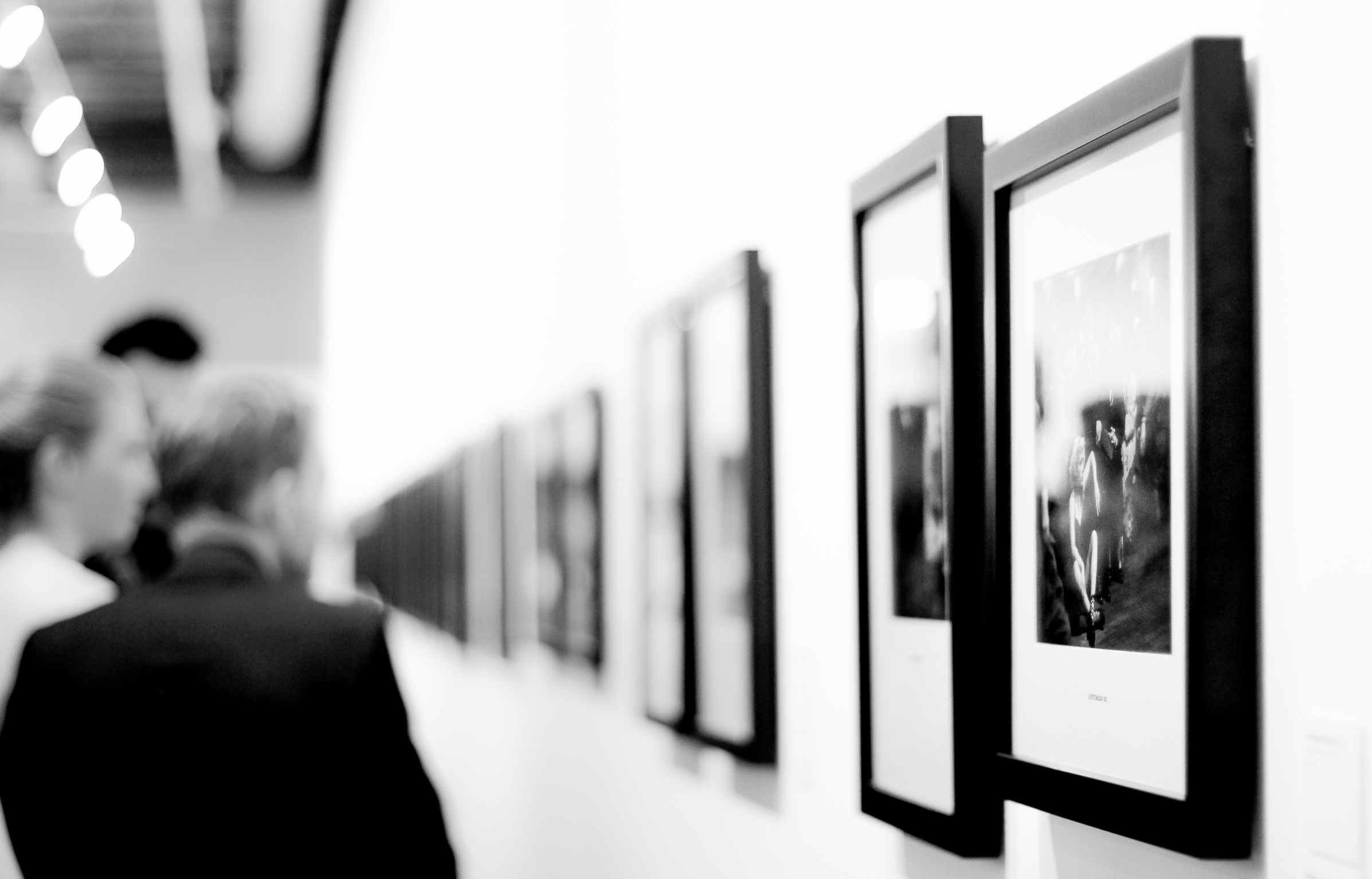 Throughout the Chazen Museum of Art, be enthralled by the incredibly beautiful pieces of varied art. Some of the permanent exhibits that you can find in the museum include drawings, sculptures, and paintings, which are a staple of any exhibit. However, you can even find various photographs of decorative art throughout the permanent exhibition as well.
The museum also features a plethora of temporary exhibits that you might even be able to take part in. Keep your even on the calendar to see if there are any coming up.
Memorial Union Terrace of the University of Wisconsin
The memorial terrace is a functional artwork that features plenty of space to sit and relax. It is also quite high, overlooking one of the busiest places in the city. Tourists are more than capable of getting into the incredible terrace by requesting a pass. The pass will also allow them to participate in many of the activities there.
It also features a plethora of restaurants along with the statewide famous ice cream that the university came up with themselves. Even music will be accompanying you as you relax and enjoy your time there.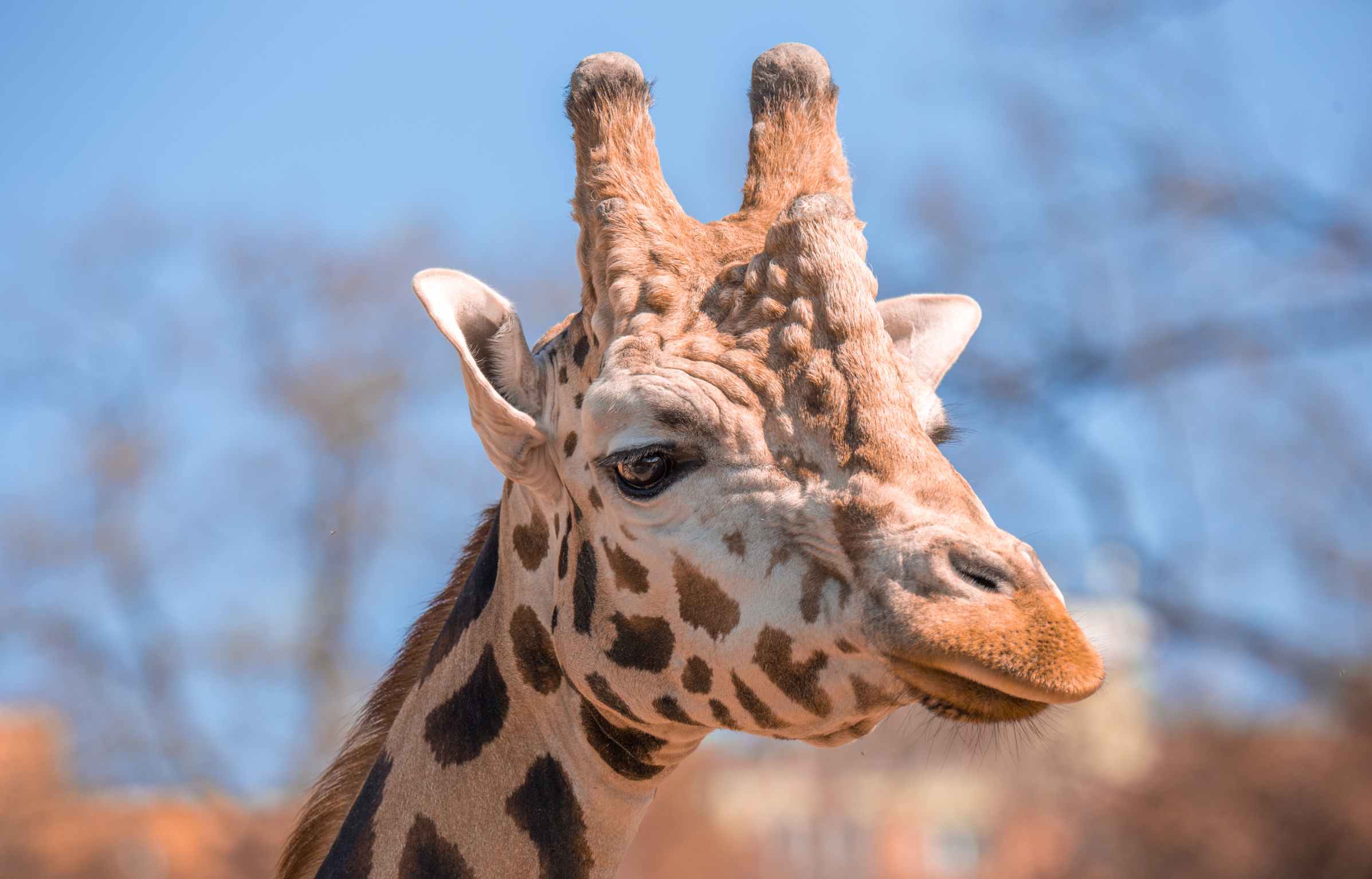 If you want to look at some exotic animals, then the Henry Vilas Zoo might be just the attraction for you. The Henry Vilas Zoo is popular among family members of all ages. The 28-acre complex holds a multitude of exotic creatures from unique habitats. In fact, the zoo is able to attract over a million people every year, courtesy of its wide selection of animals.
They feature a tropical rainforest exhibit, which includes a free flight aviary along with a plethora of plant life. The arctic passage is their newest exhibit, which has an underwater viewing experience. Visitors can look at the harbor seals, and polar bears swim in the cold water, and a stream where grizzly bears can fish.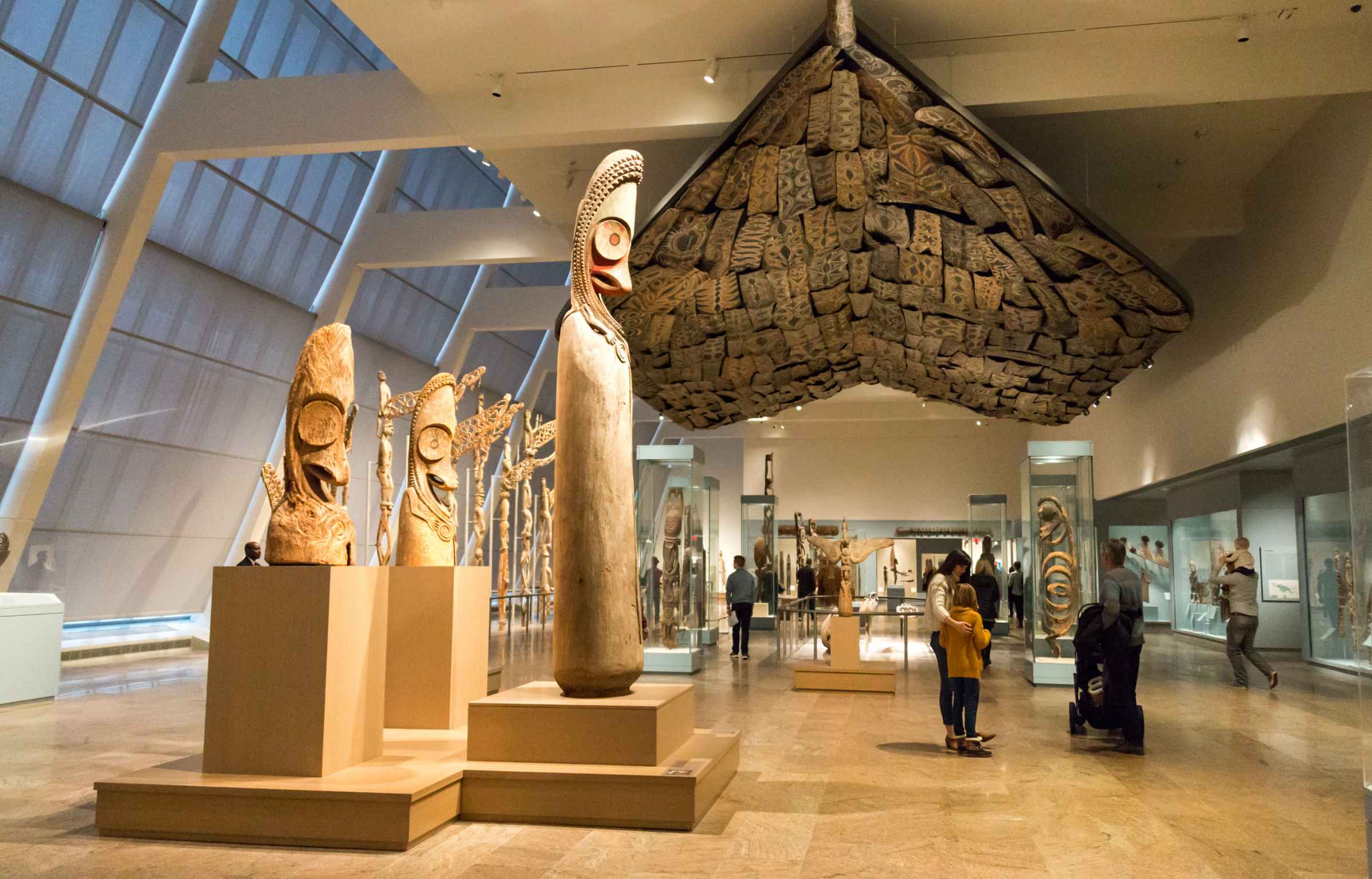 The Wisconsin Veteran's Museum records the history of the many soldiers who fought for their country. It includes soldiers from the civil war all the way to the recent gulf wars. You can even learn more about the soldiers who fought and what they did after the wars ended.
The displays have been arranged to make impressive dioramas of scenes from each war. Some of the displays even feature restored antique vehicles. Some present in the museum includes the P-51 mustang and the Sopwith Camel. You might even be able to take part in their many educational programs, where they discuss the events of the conflicts in depth.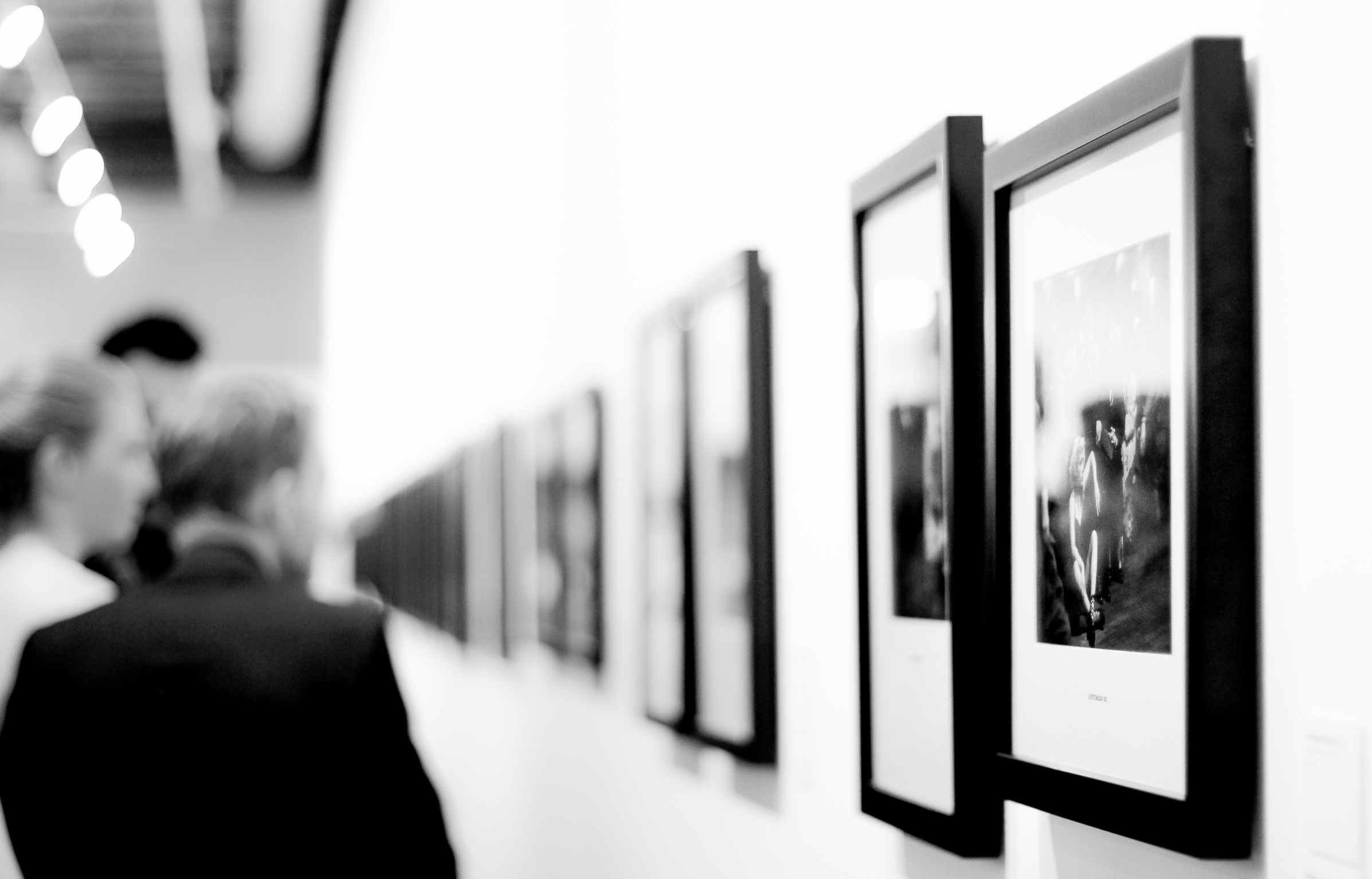 If you have a keen eye for contemporary art, then this just might be the place for you. The beautiful building is nothing less than a work of art itself, as the complete glass architecture makes it a sight to behold.
Inside the structure, you will find a variety of unique art exhibits that rotate in and out almost constantly. It features both international and
local exhibits, along with programs to engage its visitors. You can participate in these events and can even take your family to visit the varied range of art.
Top Things to Do in Madison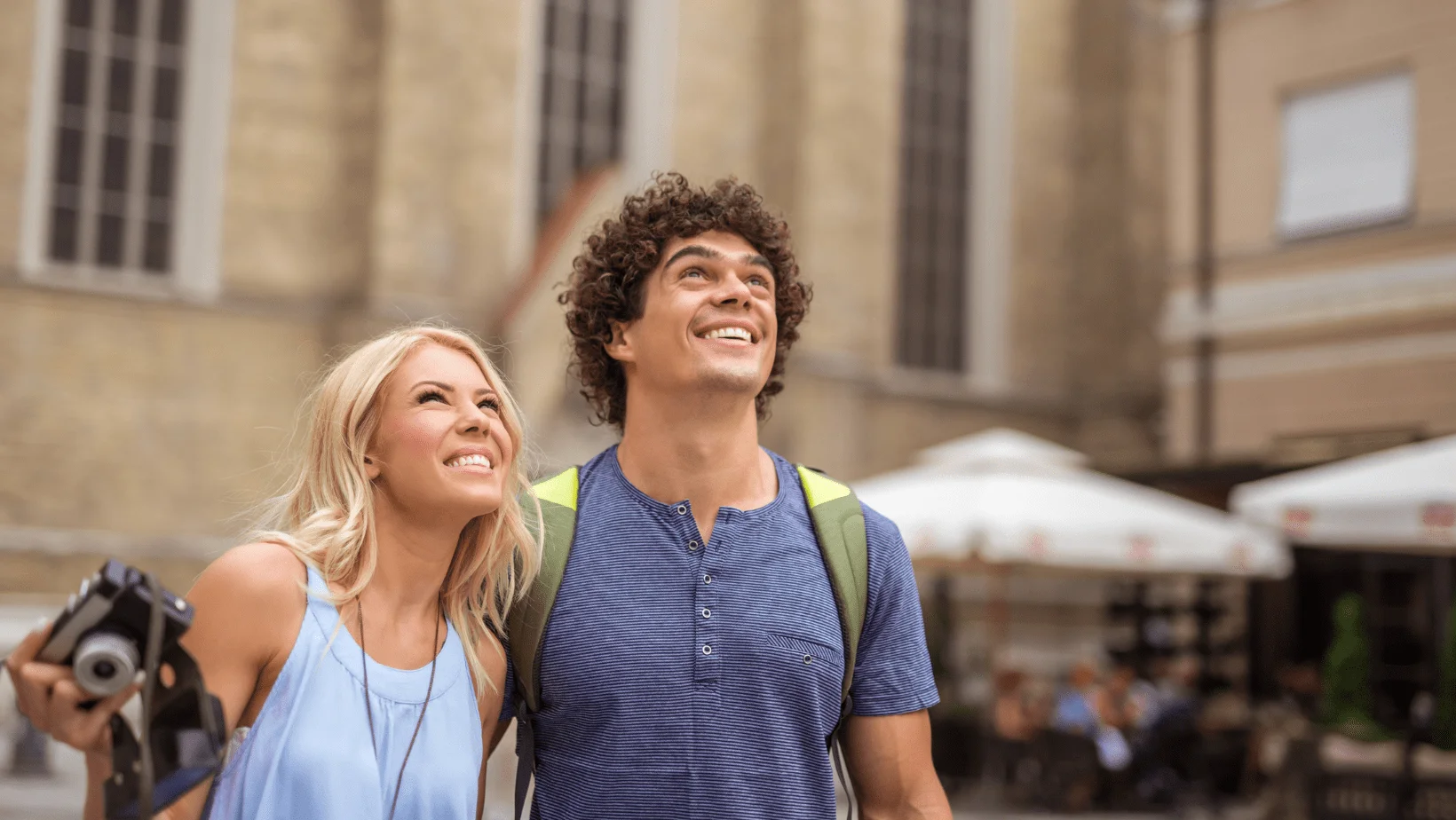 Take a Trip down the Allen Continental Gardens
The Allen Continental Gardens have been dubbed the living classroom of UW's horticulture program. It is one of the best places to learn more about the city's varied plant life. You will gain a newfound respect for the different plants on various tracks through this program.
It also features a range of smaller gardens with different themes. Some of these include Japanese, French, Italian, and even English Cottage gardens. In the center of all of this dense plant life stands the Dean's Residence. It is one residence out of four others for the deans of the university, featuring a Victorian Gothic theme.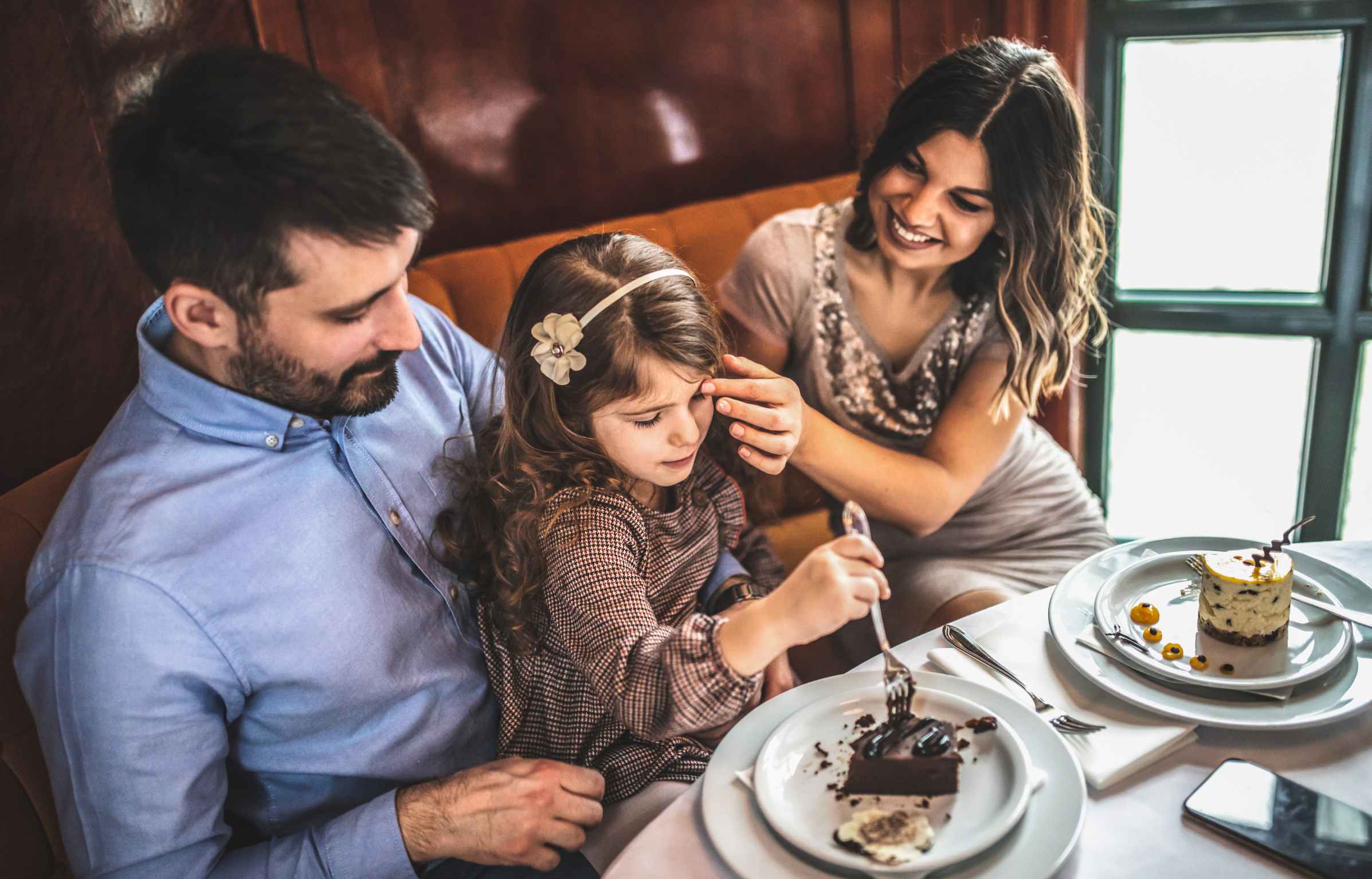 Experience Madison like never before with its wide variety of culinary delights through the Madison Eats food tour. Witness some of the best food that the city has to offer with its wide range of restaurants, coffee shops, and bakeries. There are even different ways that you can explore Madison's wide range of foods.
You can either go through the walking lunch and dinner tour through Atwood Avenue or even a bicycle brunch tour. The best part about these tours is that you will be supporting local companies, each of which uses local produce in their cooking. Therefore, you are getting some of the healthiest food you can find.
Take A Trip Down State Street
Another great thing to do in Madison is going to State Street, which is the city's best mall. The pedestrian mall often features live entertainment along with a multitude of cafés, restaurants, and bars. Enjoy the entertainment with your friends as you enjoy brunch and dinner. State Street has also become the prime spot to celebrate Halloween. Thousands of people come into the area to celebrate the holiday in their costumes.
Try Out Some Delicious Hand Crafted Chocolates
Madison is home to a multitude of incredible restaurants and dessert shops. But none can quite match the incredible and exotic sweets of Gail Ambrosius Chocolatier. Enter a world made only of the finest chocolates that you can find in the city, featuring every type that you would like. They offer both fine and dark chocolates, using the best and freshest ingredients.
These chocolates are some of the best in the country and attract many visitors year-round. They meld the unique flavors of international cacao beans with various fruits, nuts, and even teas. Through this process, they are able to create a wholly unique flavor that people cannot find anywhere else.
Experience the Best Local Pasties at Teddywedgers
Teddywedgers make one of the most famous local pasties that you can find in Madison right now. While it has been around for years, the new owners have started to modernize their pasty shop while keeping the same flavors. You can find a variety of traditional pasties as well as flavors unique to Teddywedgers.
These flavors include bacon, egg, and cheese, big cheesy chicken pot pie, as well as steak and potatoes. You can even indulge in some incredible lattes and cappuccinos they make through a traditional family recipe. They even offer sodas if you are looking for something more cold and refreshing.
Dine at La Taguara
La Taguara is an incredible restaurant located at the heart of Madison that specializes in Latin American cuisine. The ambience features clothing and artwork that is reminiscent of Venezuelan culture. And if the ambience is not enough to sell you on why this incredible restaurant has won awards, the food certainly will.
You can find a wealth of incredible Latin American food, each prepared with an impeccable degree of care and attention to detail. You can even indulge in some incredible self-serve Jugo de Parchita or Papelon con Limon.
Check Out Some of the Finest Craft Beer in the City
The Vintage Brewing Company offers some of the best craft beer that you can find in the entire city. Try out a variety of craft beers on tap, and maybe even take a trip down to the laidback restaurant or casual bar. With 18 taps at the ready, there are plenty of beers to try.
Their range of beers includes American IPA, Bavarian-style Weissbier, ales, and stouts. The restaurant offers a wide selection of traditional bar-style food with a retro twist. They offer various sandwiches and wraps, along with soups, burgers, and salads.
Buy Some Fresh Produce at Dane County Farmers' Market
Even if it is a college city, Madison is still within a county. And in the Dane County farmer's market, you can easily get some of the freshest produce in the state. But more importantly, this farmer's market also happens to be the biggest in the entire country and is only on for a few months.
You can visit the Dane County farmer's market every Saturday morning between the months of April and November. Over 300 vendors set up shop there from different parts of Dane County. They offer different things like jewelry, handmade clothing, confectionery, as well as different kinds of bread.
How relo.ai help you to relocating to Madison, Wisconsin
Relocation companies like Relo.ai are at the forefront of leveraging innovative solutions to facilitate seamless relocations. By harnessing technology, Relo.ai provides an array of services that streamline the relocation process, offer local expertise, foster valuable connections, assist with cultural integration, and deliver ongoing support. These comprehensive solutions ensure that individuals relocating to Madison, Wisconsin can experience a smooth and hassle-free transition.
Local Expertise: Relo.ai has deep knowledge of Madison, Wisconsin, including its neighborhoods, local amenities, and overall lifestyle. They can provide valuable insights to help you make informed decisions about where to relocate based on your preferences and specific requirements.
Property Exploration: Through advanced tools and platforms, Relo.ai allows you to remotely explore properties in Madison, Wisconsin. You can view virtual tours and gather essential information about the properties, saving you time and effort in the house-hunting process.
Logistics Management: Relo.ai assists in handling various logistical aspects of your relocation. They can help coordinate the shipping of your belongings and arrange transportation services, ensuring a streamlined and efficient moving process.
Cultural Integration Support: Relo.ai understands the importance of cultural integration when relocating to a new city. They provide resources and guidance to familiarize you with the local culture, customs, and everyday life of Madison, Wisconsin. This support helps minimize culture shock and facilitates a smoother transition.
Professional Network: Relo.ai has established connections with local service providers in Madison, Wisconsin, such as real estate agents, property managers, and contractors. They can connect you with these professionals who can assist you during your relocation, ensuring you have the necessary support and expertise.
Embark on Your Relocation Experience to Madison, Wisconsin with Relo.ai. Contact our team today!
Click here to fix a meeting with our experts at Relo.ai today and let our AI-powered relocation platform provide you with tailored insights and guidance to make informed decisions about your new home. Say goodbye to relocation stress and hello to your dream home with Relo.ai.
Conclusion
If you're considering a move to Madison City, you'll be pleased to know that this vibrant city boasts an incredible culture. Despite being known for its lively atmosphere, thanks to the university in town, it remains a fantastic place to live. What's more, with a range of fresh food and healthy restaurant options available, you can dine out without worrying about sacrificing your health. And when it comes to finding employment, the job market in Madison City is promising, offering plenty of opportunities to secure a good salary. Looking to make the most of what Madison City has to offer?