The concept of work is evolving. Traditional office spaces are becoming a thing of the past, and remote work is on the rise. Books for digital nomads, those who work while travelling the world, are leading this revolution. Whether you're a seasoned digital nomad or just embarking on your remote work journey. 
One of the best ways to gain insights, tips, and inspiration is through books. In this blog post, we'll explore the 10 Best Books for Digital Nomads that can enhance your remote work experience and lifestyle on the go. These books offer a wealth of knowledge and practical advice to empower you on your digital nomad journey.
1. Remote: Office Not Required
In "Remote," Jason Fried and David Heinemeier Hansson, the founders of Basecamp, challenge the notion of traditional office-based work and shed light on its feasibility, making it a valuable addition to the collection of books for digital nomads. They present a comprehensive view of the challenges associated with remote work while strongly advocating the benefits of working outside.
Companies recognize the advantages, Such as accessing a broader talent pool, reducing turnover, and enhancing business operations across different time zones. Fried and Hansson emphasize that remote work gadgets empower individuals to pursue the best website to find remote jobs, achieve work-life harmony, and boost productivity. "Remote" not only highlights these advantages but also offers practical tips for transitioning away from the office environment.
Book of the Quote: "Long commutes make you fat, stressed, and miserable. Even short commutes stab at your happiness."
Author Name: David Heinemeier Hansson and Jason Fried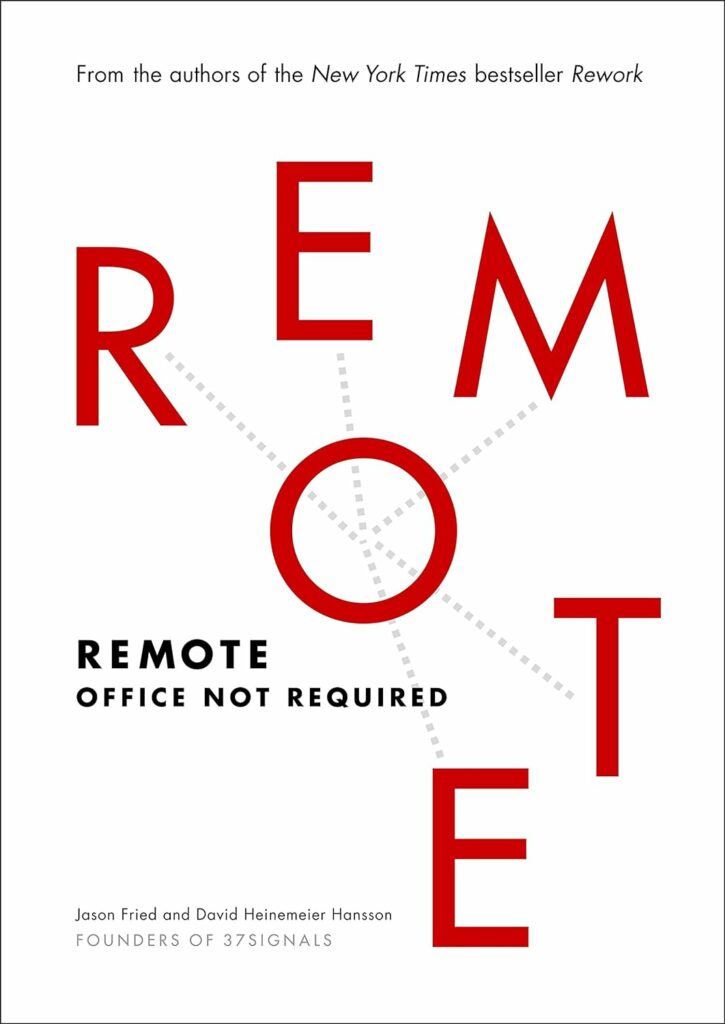 Buy Now: Remote: Office Not Required is available for just $13.99.
2. The 4-Hour Workweek: Escape 9-5, Live Anywhere
Forget waiting for retirement. In these uncertain economic times, there's no need to delay and every reason to proceed with creating the life you want. The 4-Hour Workweek is your blueprint to escape the rat race, travel the world, or earn a substantial digital nomad income with no management. Learn how Tim Ferriss went from earning $40,000 per year and working 80 hours per week to earning $40,000 per month working just 4 hours per week. 
Discover the secrets many books for digital nomads rave about how to outsource your life to overseas virtual assistants for $5 per hour, how to travel the world without quitting your job, and how to eliminate half your work in 48 hours using a forgotten Italian economist's principle. This new expanded edition offers over 50 practical tips and real-world templates for eliminating email, negotiating with bosses and clients, and living like a diplomat or millionaire without being alone.
Book of the Quote: "Focus on being productive instead of busy."
Author Name: Timothy Ferriss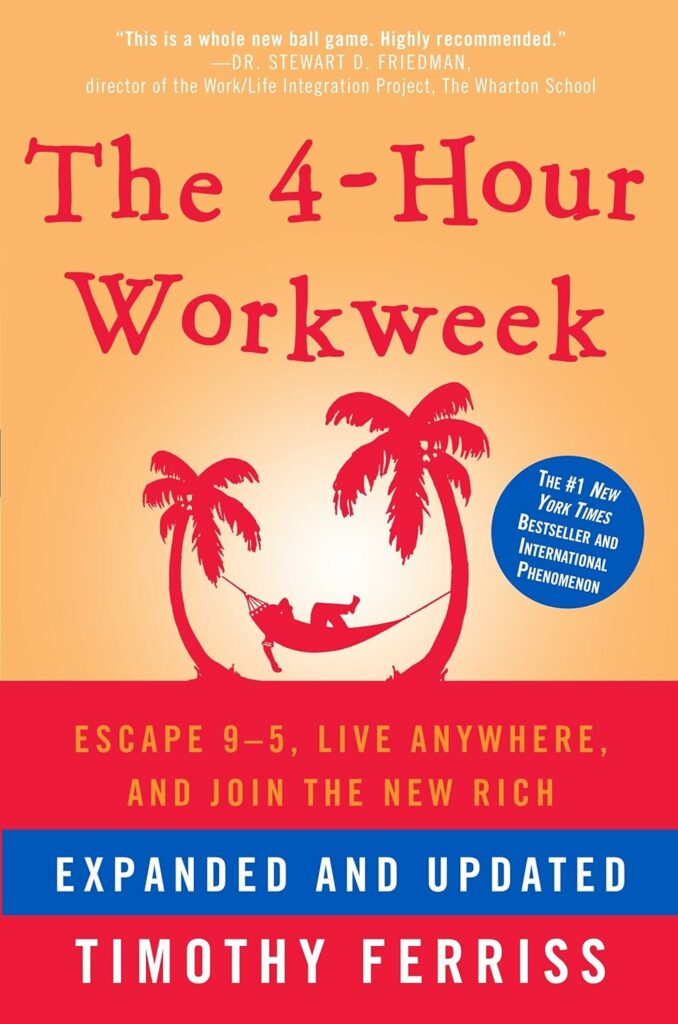 Buy Now: The 4-Hour Workweek is available for just $13.79.
3. Leading From Anywhere: The Essential Guide to Managing Remote Teams
We're stepping into a new age of remote work. As many leaders attempt to maintain the status quo, the shift to remote teams presents an opportunity for enhanced efficiency and employee engagement. Commitment from employees with the freedom to work from any location. This transition necessitates adept leadership from any locale in his thoroughly researched books for digital nomads.
Navigating through the phases of team life, he addresses crucial turning points and obstacles for remote managers, covering topics from initiating and onboarding new members to effective remote work communication, performance management, and ensuring work-life balance. "Leading from Anywhere" equips leaders with essential tools for effectively steering a remote team, a crucial competency for all modern leaders.
Book of the Quote: "The optimal engagement boost from working remotely happened when employees spent between 60 and 80 percent of their time off-site—that is, three or four days out of the week."
Author Name: David Burkus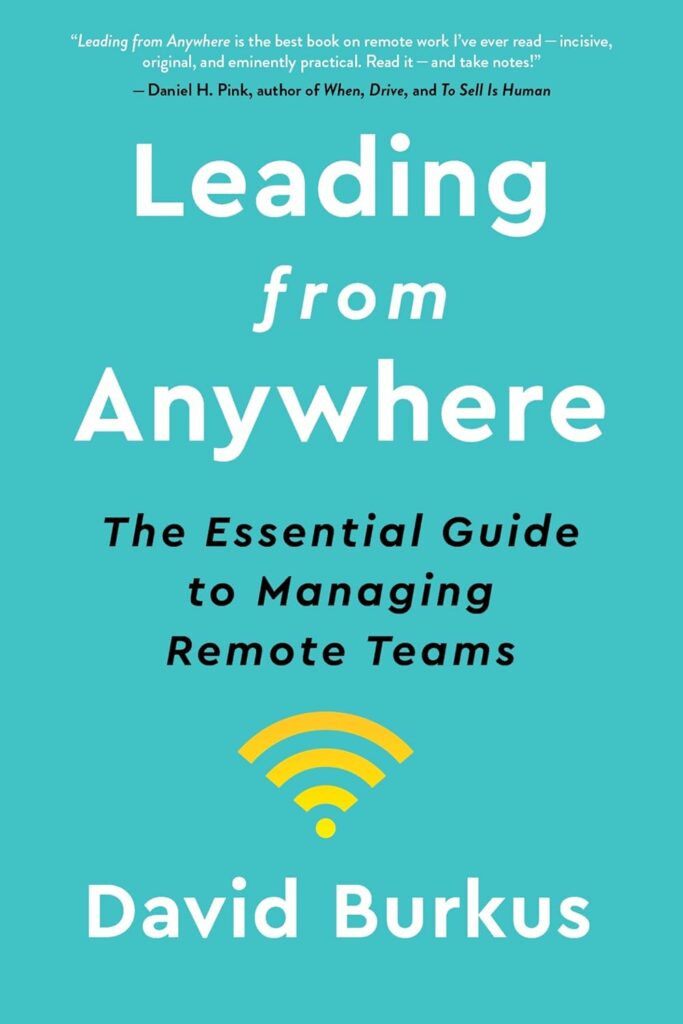 Buy Now: Leading From Anywhere is available for just $26.00.
4. Vagabonding: An Uncommon Guide to the Art of Long-Term World Travel
Explore the world on your terms with "Vagabonding," the ultimate handbook for digital nomads. Veteran travel writer Rolf Potts lays out how anyone with a spirit of adventure can embark on extended overseas travel, offering practical advice on financing your journey, cool places for work remotely, adapting to life on the road, and finding work or volunteer opportunities abroad. 
Managing travel adversities and reintegrating into ordinary life. Its completely revised and updated edition is an essential, accessible guide, ensuring you're well-prepared for your exciting journey in our ever-evolving world. "Books for digital nomads" like Vagabonding are invaluable for modern explorers, offering insight and guidance for every step of the journey.
Book of the Quote: "Work is when you confront the problems you might otherwise be tempted to run away from."
Author Name: Rolf Potts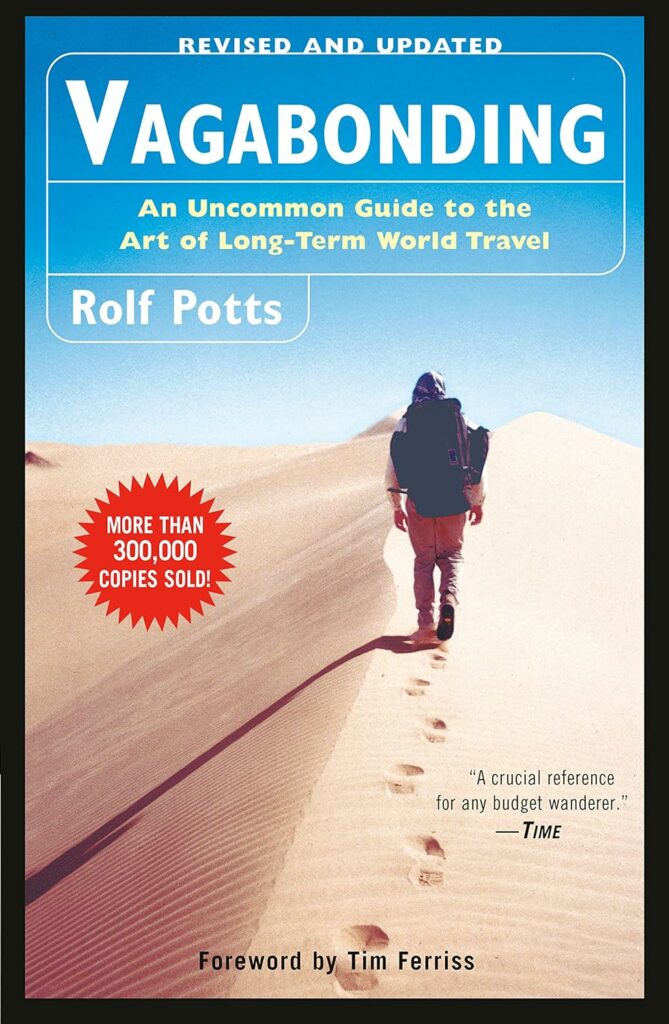 Buy Now: Vagabonding is available for just $13.59.
5. Minimalism: Live a Meaningful Life
Discover the liberating world of minimalism with Joshua Fields Millburn and Ryan Nicodemus. The authors, formerly trapped in six-figure corporate careers and mounting debt, embraced minimalism to refocus on life's true essentials. Their debut book is a beacon for those yearning to shed excess and concentrate on digital nomad mental health, relationships, passion, growth, and contribution. 
Chronicles their journey from affluence and depression to fulfilment. The pair's transformation, fueled by life-altering events, epitomizes the joy found in prioritizing genuine wealth over material possessions. It highlights books for digital nomads. Their narrative resonates with those seeking purpose beyond the fleeting satisfaction of worldly goods, guiding them towards a path of meaningful existence.
Book of the Quote: "Happiness comes from within, from inside yourself, from living a meaningful life."
Author Name: Joshua Fields Millburn and Ryan Nicodemus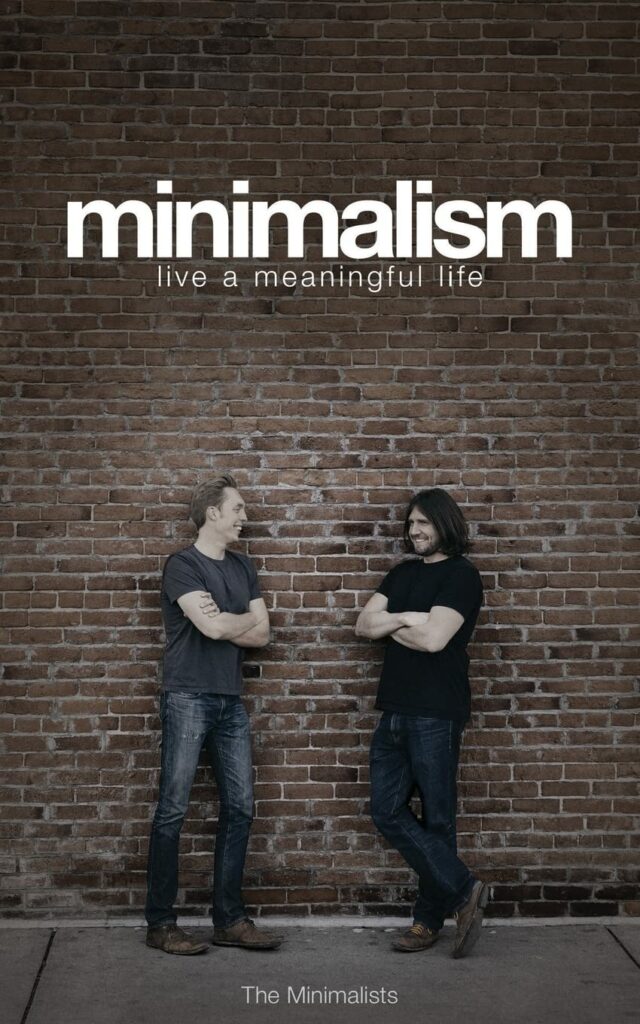 Buy Now: Minimalism is available for just $16.99.
6. How to Travel the World on $50 a Day 
Unearth the secrets of travelling the world within your budget with the book, "How to Travel the World on $50 a Day." This guide discredits the myth of expensive travel, offering practical instructions to help you explore your dream destinations. Matt divulges unmatched budget travel tips and interviews numerous travellers, providing insight and applicable advice for your journey. 
Amid its 100 new pages, learn to make the most of your time and money, enabling extensive travel without the financial strain. This book for digital nomads emphasizes the current affordable travel opportunities, encouraging you to seize the moment, travel cheaper, smarter, and longer, and transform your "one day" into today. Get ready to embark on your adventure, prioritizing cost-efficiency and wise planning.
Book of the Quote: "There's no such thing as failure in the world of travel."
Author Name: Matt Kepens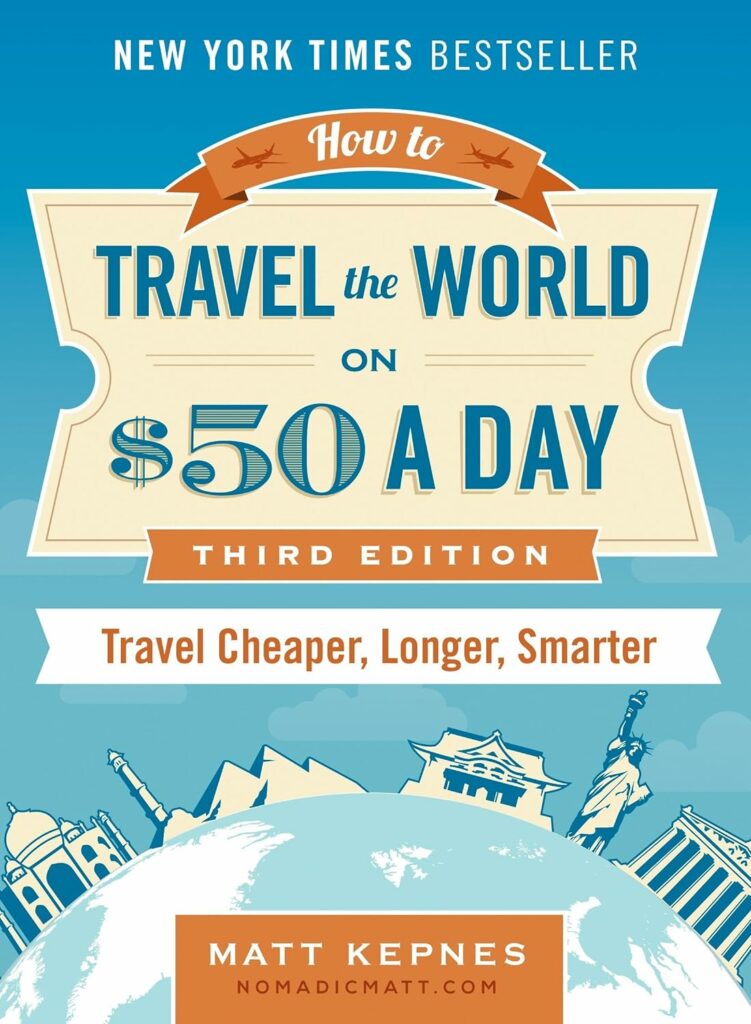 Buy Now: How to Travel the World on $50 a Day is available for just $14.25.
7. Work Together Anywhere
In the evolving global economy, businesses tap into the vast advantages of remote work. This not only brings cost savings and broader talent relocation for managers but also offers employees enhanced career prospects, autonomy, and work-life harmony. To thrive in this digital space, structured plans for seamless and interactive teamwork are essential. "Work Together Anywhere" serves as a comprehensive guide to navigating this terrain.
It addresses the needs of employees keen on remote work, managers aiming for optimal output, teams dealing with intricate tasks, entities that handle confidential information, and business owners looking to cost-save and attract top talent. This book is a rich resource, teeming with practical tools and insights, making it one of the essential "books for digital nomads" and all who wish to excel in the realm of remote work.
Book of the Quote: "I wanted to work around my life rather than live around my work."
Author Name: Lisette Sutherland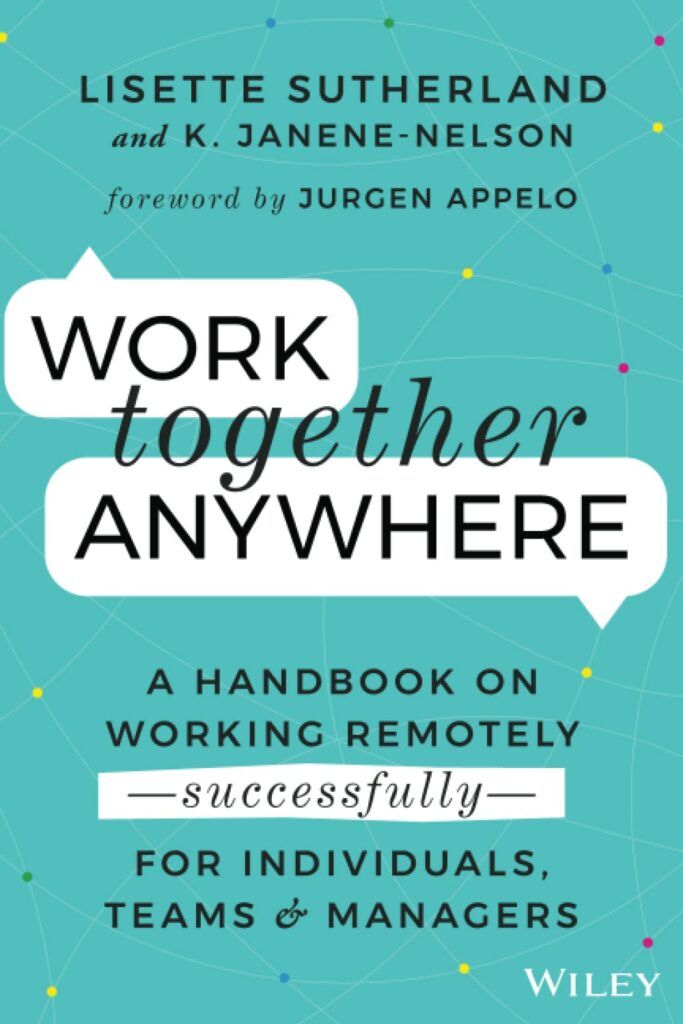 Buy Now: Work Together Anywhere is available for just $12.00 – $24.50.
8. Remote Works: Managing for Freedom, Flexibility, and Focus 
Ali Greene and Tamara Sanderson, veterans from remote giants DuckDuckGo and Automattic, present a master guide on navigating remote work, informed by extensive insights and expert dialogues. This pivotal book for digital nomads addresses paramount challenges, including efficacious communication with reduced meetings, eradicating tool-use frustration, instilling team norms, and amplifying productivity.
It imparts valuable knowledge for optimal remote working, fostering an environment of liberty, adaptability, and concentration. Shift the narrative; rather than structuring lives around work, it's time to purposefully tailor work to complement our diverse lifestyles, ensuring balance and intentional design in our professional and personal realms.
Book of the Quote: "The future of work is ultimately about flexibility and empowerment. Remote work is better work for humans."
Author Name: Ali Greene and Tamara Sanderson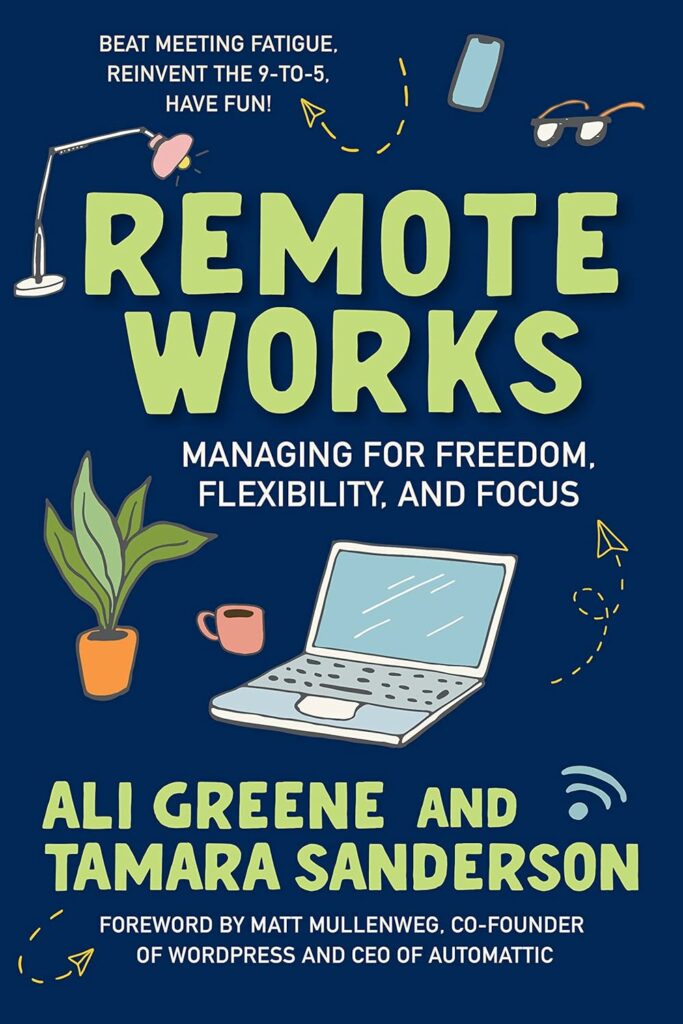 Buy Now: Remote Works is available for just $16.23.
9. Remote, Inc.: How to Thrive at Work . . . Wherever You Are
Embrace the freedom and potential of remote work with the essential guide "Remote, Inc." tailored specifically with books for digital nomads in mind. This invaluable resource helps you navigate the intricacies of working remotely, offering strategies to gain control over your schedule, impress managers, and prioritize crucial tasks. It provides insights into conducting efficient online meetings and 
Building robust relationships with colleagues worldwide. Balancing work and life seamlessly. Delve into the world of successful remote workers, referred to as a "business of one" by experts Robert C. Pozen and Alexandra Samuel. Adopt the autonomous work habits of a small business owner while enjoying the perks of online collaboration and connection, ensuring you thrive in your remote work journey.
Book of the Quote: "You can thrive and excel in the hybrid world of remote + office—if you adopt the mindset, habits, and tech tools of professionals who are even more productive when they're at home."
Author Name: Alexandra Samuel and Robert C. Pozen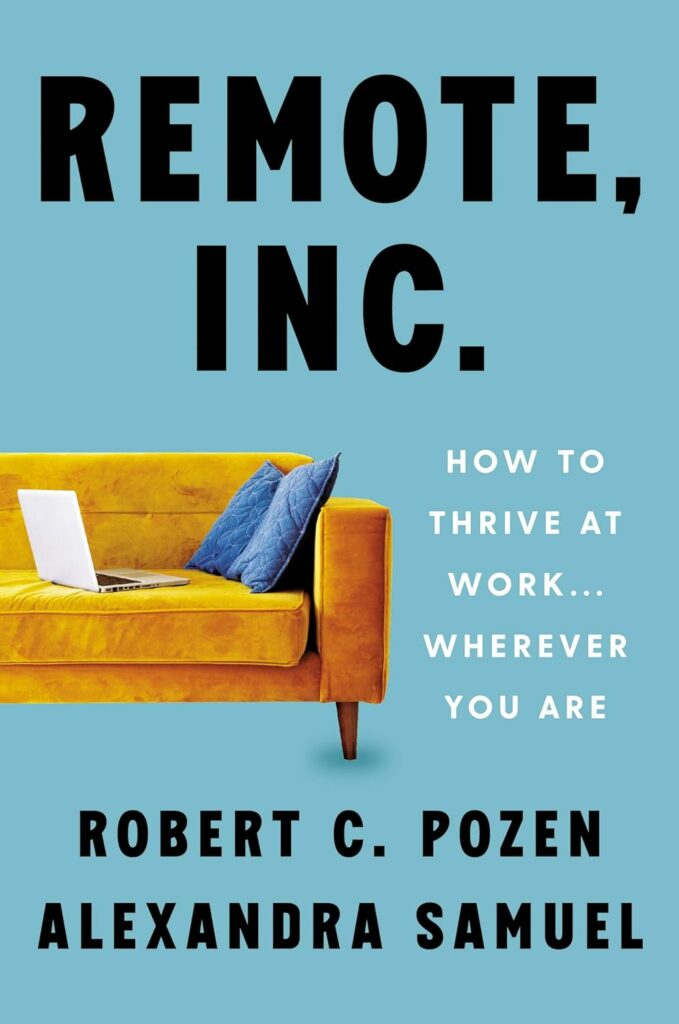 Buy Now: Remote, Inc.: How to Thrive at Work . . . Wherever You Are is available for just $16.39.
10. Remote Not Distant
In the evolving realm of remote work, thriving businesses stand out not by luck but by strategic design. "Remote, Not Distant," offers a well-researched guide for navigating and succeeding in the remote workplace based on insights from industry giants like Amazon, Slack, and Microsoft. Focusing on books for digital nomads, Razzetti shares real-life examples and practical exercises. 
Experiments to enhance remote collaborative tools, manage conflict, and spark innovation. The book equips senior leaders, managers, and team members with tools to create an engaging, safe remote work culture, fostering productivity while avoiding burnout. Learn to navigate the remote work world with confidence, aligning your team for future success and lasting positive change.
Book of the Quote: "The future of work isn't fixed; it's waiting to be built. 
Remote, Not Distant offers a tactical blueprint to building a better future for all."
Author Name: Gustavo Razzetti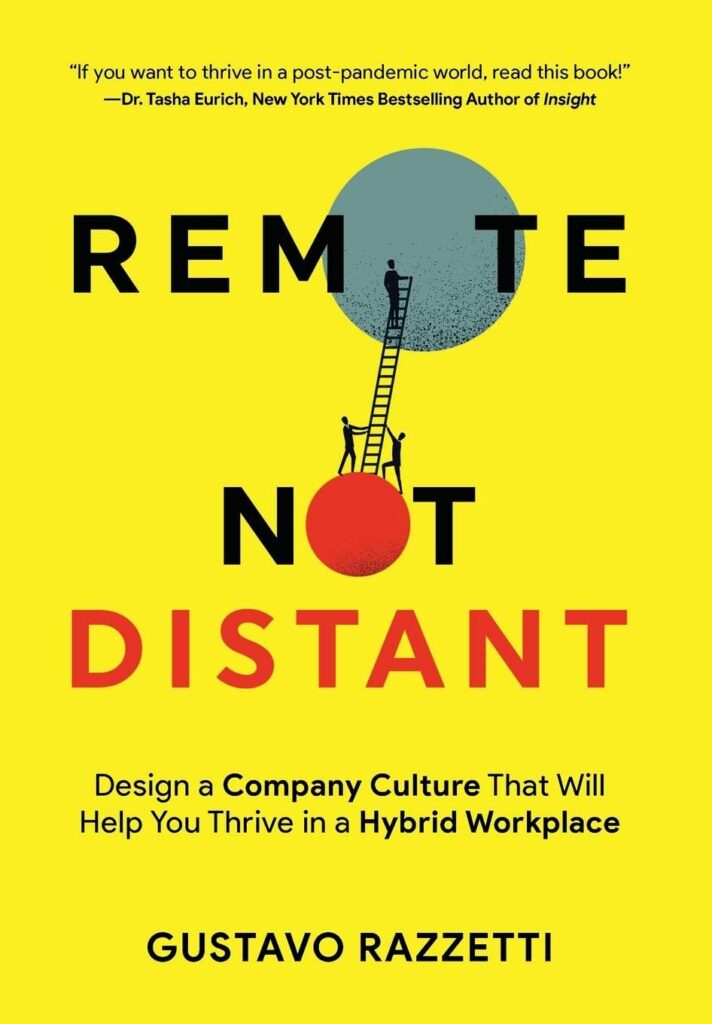 Buy Now: Remote Not Distant is available for just $26.31.
Final Thoughts
If you're a digital nomad or remote worker, these books are like a treasure chest of wisdom and practical tips. They're your trusty companions in navigating the ups and downs of remote work. They cover a wide spectrum of topics relevant to the books for digital nomads lifestyles, from mastering the art of managing remote teams.
Whether you're on a quest to supercharge your productivity and find that elusive work-life balance. Simply seek inspiration for your remote work journey, these books are your secret weapons. Think of them as your roadmap to not just surviving but thriving in the realm of remote work. So, why wait? Grab a copy of these books for digital nomads.
Step into the world explored by books for digital nomads. Where the unparalleled virtual environments suggested by relo.ai seamlessly blend for an optimal nomadic lifestyle. 👩‍💻
If you're a digital nomad considering a relocation, our specialized relocation services are tailored to streamline your transition. Contact us today to learn more about our services! 🚚