Remote work has become the new norm. As we adapt to this shift in the way we work, equipping ourselves with the latest and most effective tools is paramount. These carefully selected remote work gadgets not only boost your efficiency but also ensure your work environment is optimized for success. Embracing the right tools can seamlessly bridge the gap between traditional office settings and our current remote setups. 
The transformation these gadgets offer goes beyond just functionality; they play an essential role in enhancing our daily work rhythm. Whether you're collaborating with colleagues from across the globe, striving for that perfect work-life balance, or simply seeking a more productive workday, these remote work gadgets are here to empower your remote work journey.
1. SIHOO M18 Ergonomic Office Chair
The SIHOO M18 is not just any chair; it's the throne for remote workers. An ergonomic chair offers support in four critical areas: head, back, hip, and hands. Designed to accommodate individuals ranging from 5'6″ to 6'2″, this chair promises long-lasting comfort during those long work hours. It boasts adjustable seat height, lumbar support, and back support, ensuring you're free from pain even after long hours. 
The breathable mesh ensures you remain cool and focused, while its high-quality build can support up to 330 lbs. And with a lifetime warranty, this is indeed one of the top remote work gadgets to consider. The chair's sleek design and smooth, silent swivel feature also enhance your workspace aesthetics and functionality. Its minimalist style complements any home office or professional setting.
Features:
Adjustable seat height for personalized comfort

Breathable mesh material keeps you cool

Supports up to 330 lbs

A sleek, minimalist design complements any workspace
Buy now: SIHOO M18 Ergonomic Office Chair – Your throne for remote work comfort is available for $159.99.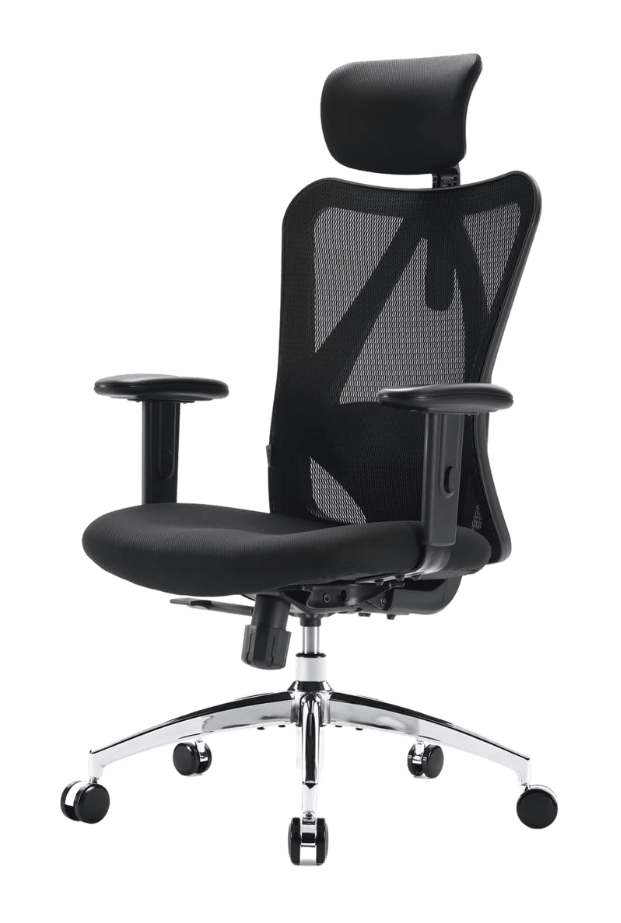 2. Google Nest Learning Thermostat
Stay comfortable while you work with the Google Nest Learning Thermostat. This programmable smart thermostat learns your temperature preferences and adjusts accordingly. The Home/Away Assist feature ensures energy is not wasted on an empty home. With remote control capabilities, adjust your home's temperature from anywhere. The HVAC monitoring sends alerts for any discrepancies.
An easy 30-minute installation makes it essential remote work gadgets. Its compatibility with voice assistants like Google Assistant and Amazon Alexa allows for seamless hands-free temperature adjustments. Plus, its energy-saving features not only help you stay comfortable but also reduce your utility bills, making it a smart choice for any home office setup.
Features:
Learns and adjusts to your temperature preferences

Home/Away Assist for energy savings

Remote control from anywhere

Compatible with voice assistants like Google Assistant and Amazon Alexa
Buy now: Google Nest Learning Thermostat – Stay comfortable and save energy is available for $248.00.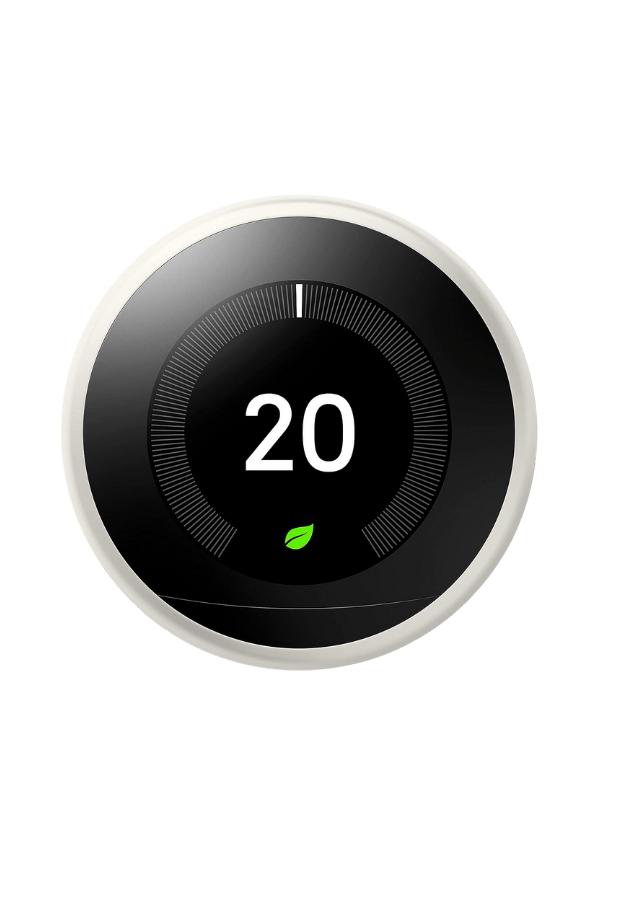 3. AMERIERGO Dual Monitor Stand
One screen isn't always enough. The AMERIERGO Dual Monitor Stand is designed for those who need multiple displays. This riser can accommodate two monitors and even has slots for tablets and phones. With an ergonomic design, it elevates your monitor to reduce neck and back strain. The stand also doubles as a desk organizer, providing space to keep your office essentials. 
A tidy workspace is a productive workspace. Upgrade your productivity and multitasking capabilities with the AMERIERGO Dual Monitor Stand, making it easier than ever to manage multiple tasks simultaneously. Plus, its sleek and modern design complements any office aesthetic. Streamline your work environment and unleash your full potential today.
Features:
Accommodates two monitors and includes slots for tablets and phones

Ergonomic design reduces neck and back strain

Doubles as a desk organizer for office essentials

Sleek and modern design enhances office aesthetics
Buy now: AMERIERGO Dual Monitor Stand – Elevate your productivity is available for only $39.99.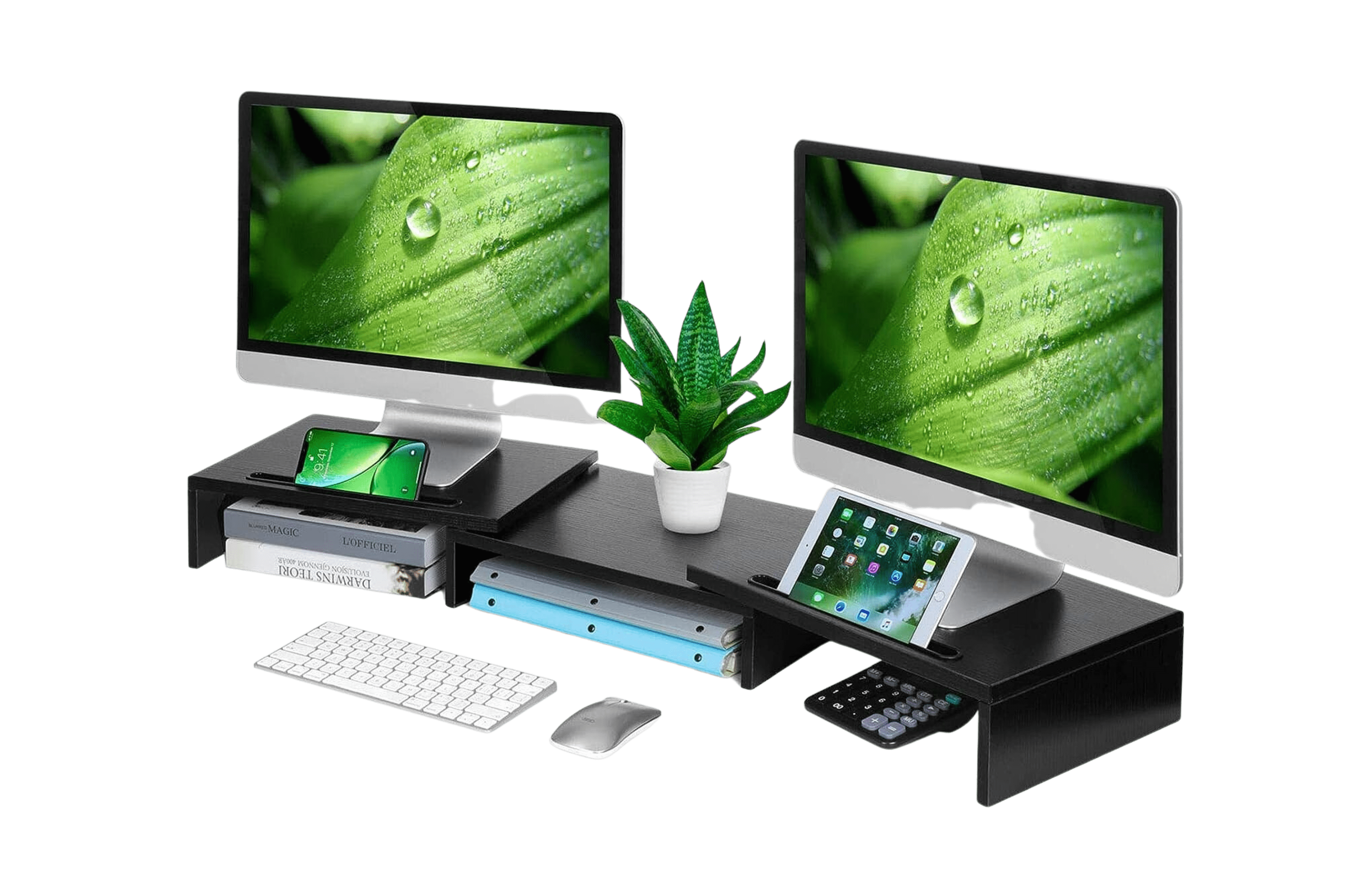 4. HUANUO Lap Desk
Not everyone has the luxury of a dedicated desk. Enter the HUANUO Lap Desk, a versatile workspace solution. With a phone and tablet holder, an integrated mouse pad, and a spacious area for your laptop, it promises multifunctionality. The ergonomic wrist pad ensures comfort, while the lightweight design makes it easily portable. It is truly one of the essential remote work gadgets for those on the move.
Take your work anywhere with the HUANUO Lap Desk and transform any space into a comfortable workstation. Whether you're working from home, studying in a coffee shop, or just relaxing on the couch, this lap desk empowers you to be productive wherever you go, enhancing your work-life balance. Stay organized and efficient while enjoying the freedom to work in your favourite cosy spots.
Features:
Phone and tablet holder for multitasking

Integrated mouse pad for precise control

Ergonomic wrist pad for comfort

Lightweight and portable design
Buy now: HUANUO Lap Desk – Your versatile mobile workspace is available for $55.99.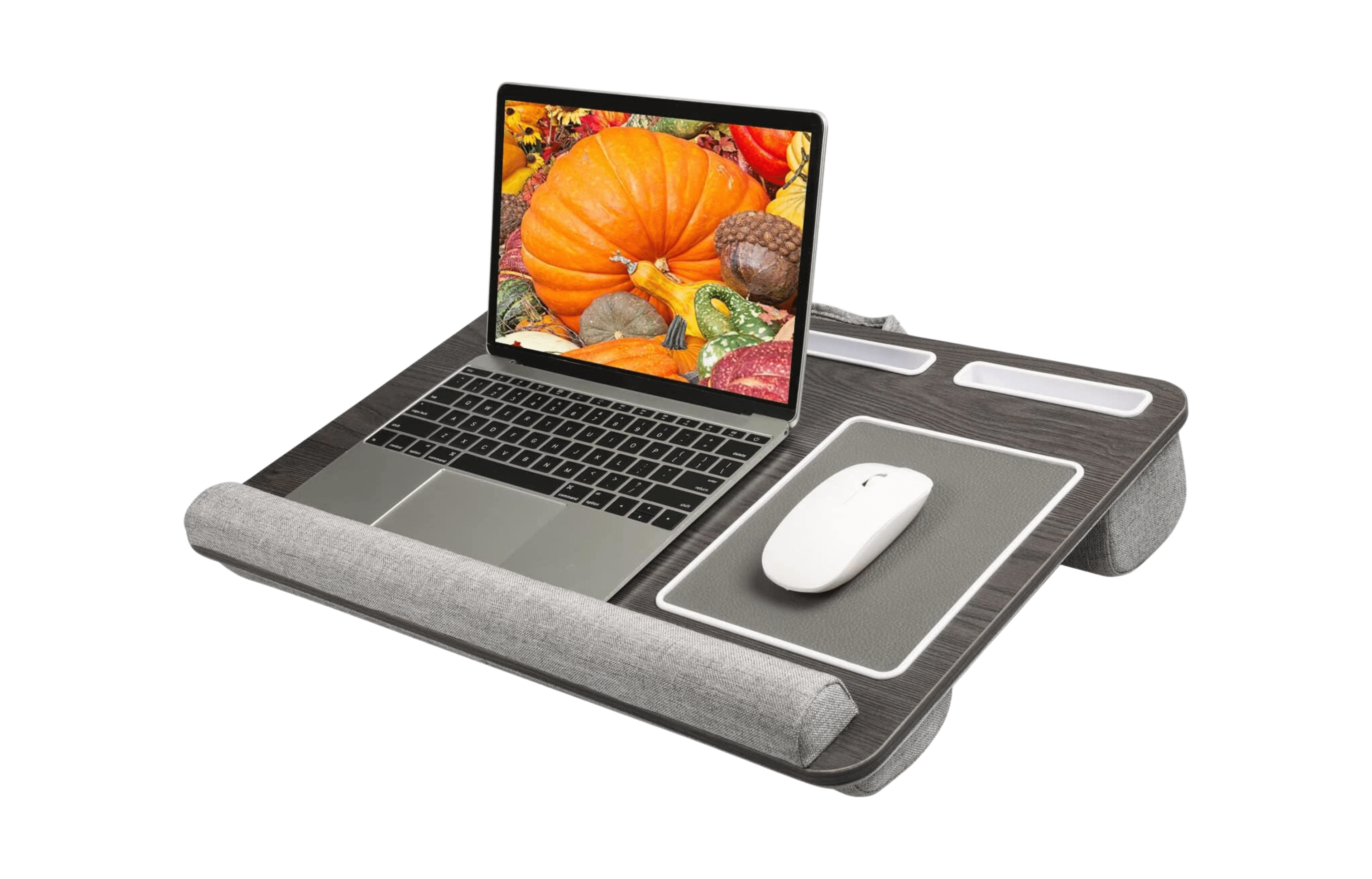 5. TP-Link AC1750 Smart WiFi Router
Having a dependable internet connection is crucial, especially for remote work gadgets. The TP-Link AC1750 Smart WiFi Router is your ticket to high-speed internet that's perfect for 4K streaming. Thanks to its dual-band capabilities, you can say goodbye to annoying buffering issues, and its three external antennas guarantee a wide coverage area. Plus, it's not just a router; it doubles as a media server with its integrated USB port.
You can even manage your network remotely using the handy tether app. Say hello to a world of seamless connectivity and enjoy lag-free online activities with the TP-Link AC1750 Smart WiFi Router. Whether you're immersed in online gaming, hosting video conferences, or simply browsing the web, this router ensures that your online experience remains smooth and uninterrupted. 
Features:
Dual-band for high-speed internet and 4K streaming

Three external antennas for extended coverage

Integrated USB port for media server capabilities

Remote network management with the tether app
Buy now: TP-Link AC1750 Smart WiFi Router – Unlock seamless connectivity is available for just $58.99.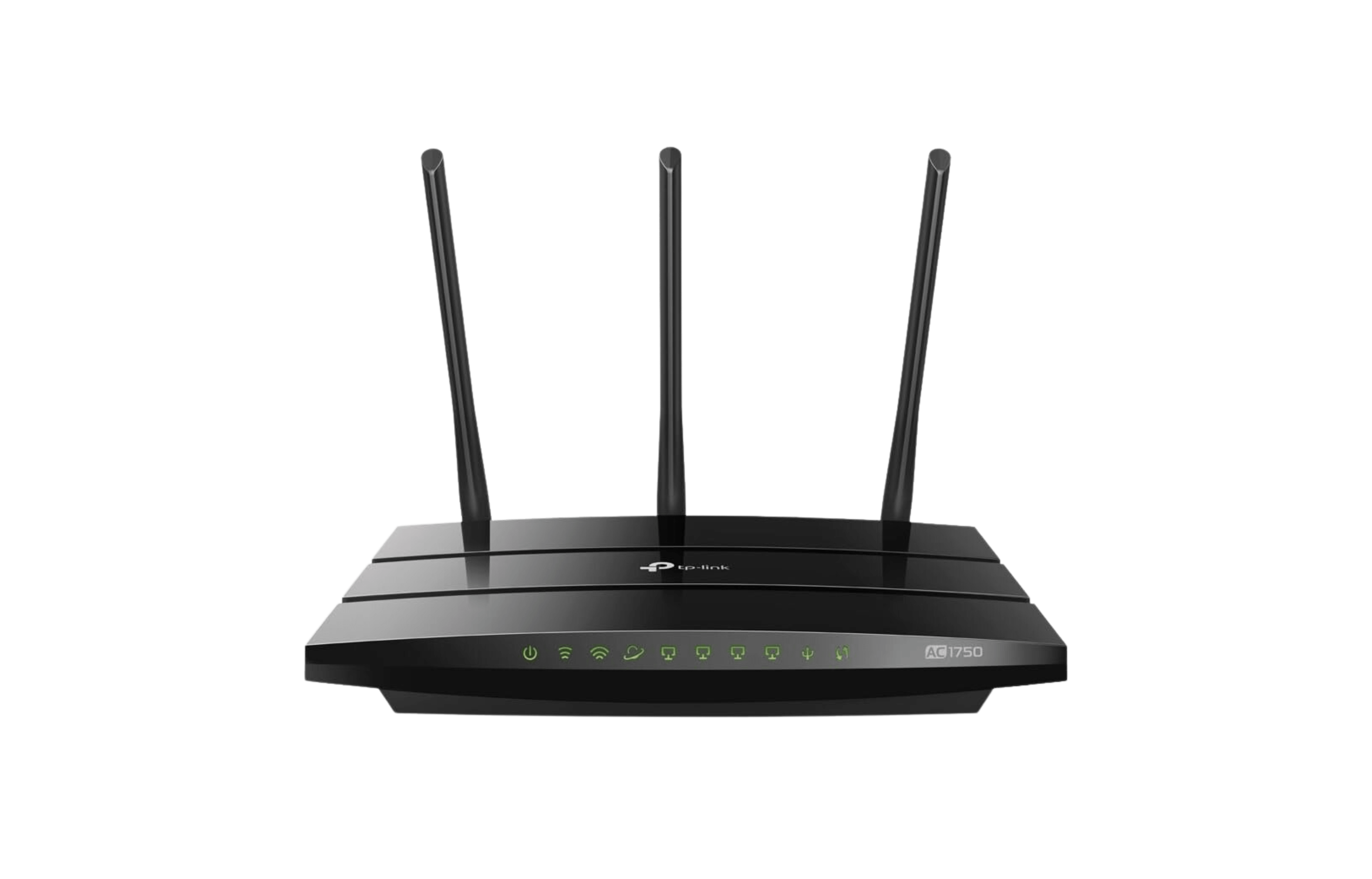 6. Logitech Brio 4K Webcam
In our current era of remote work gadgets, video calls have become an everyday occurrence. The Logitech Brio 4K Webcam takes your online meetings to the next level, ensuring you always appear at your best. Thanks to its ultra 4K HD resolution, automatic lighting adjustment, and premium noise-canceling headphones. Your video calls will consistently deliver top-notch quality.
You also have the flexibility to choose from three different field-of-view presets, benefit from the convenience of secure sign-in through Windows Hello integration, and ensure your privacy with the included shade. With the Logitech Brio 4K Webcam, you can elevate your virtual meetings and presentations effortlessly. Stay connected and make a lasting impression, no matter where you work.
Features:
Ultra 4K HD resolution for crystal-clear video

Auto light adjustment and noise-cancelling technology

Three field-of-view presets for versatile use

Windows Hello integration for secure sign-ins
Buy now: Logitech Brio 4K Webcam – Elevate your video calls is available for $120.99.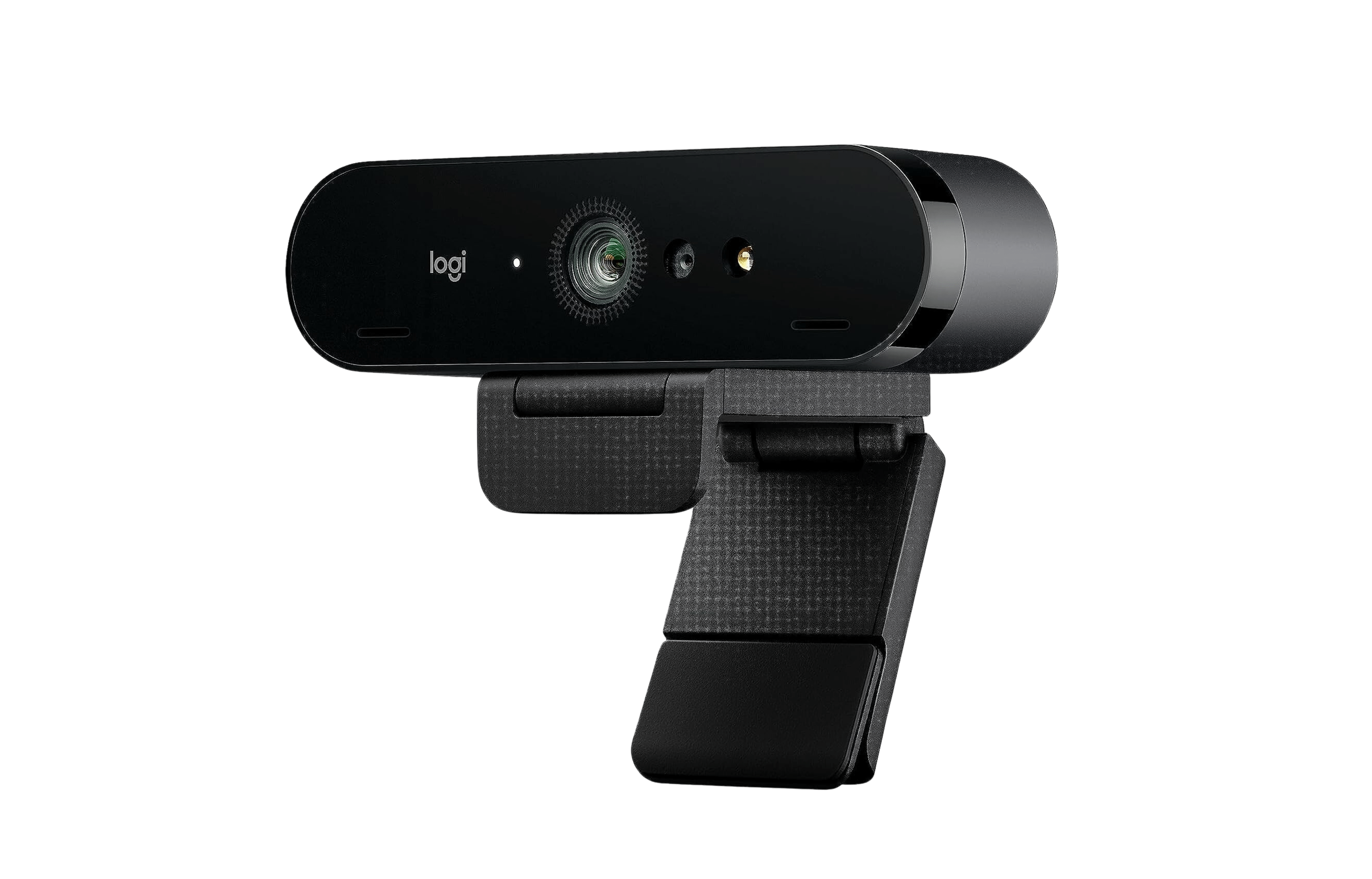 7. SanDisk 4TB Extreme Portable SSD
When it comes to remote work gadgets, it's not just about convenience – performance matters too. With the SanDisk 4TB Extreme Portable SSD, you'll experience lightning-fast read and write speeds, making file transfers effortless. This rugged device is built to withstand drops and is resistant to both water and dust. Plus, it comes with a convenient Carabiner loop for added security.
And if you value your privacy, rest easy knowing that your data is protected with 256-bit AES hardware encryption and password protection. The SanDisk Memory Zone app is a valuable addition, ensuring your work remains organized and secure. Elevate your remote work experience with the speed, durability, and security of the SanDisk 4TB Extreme Portable SSD.
Features:
Lightning-fast read and write speeds

Rugged design, resistant to drops, water, and dust

256-bit AES hardware encryption and password protection

SanDisk Memory Zone app for organized and secure work
Buy now: SanDisk 4TB Extreme Portable SSD – Boost your remote work performance is available for $216.26.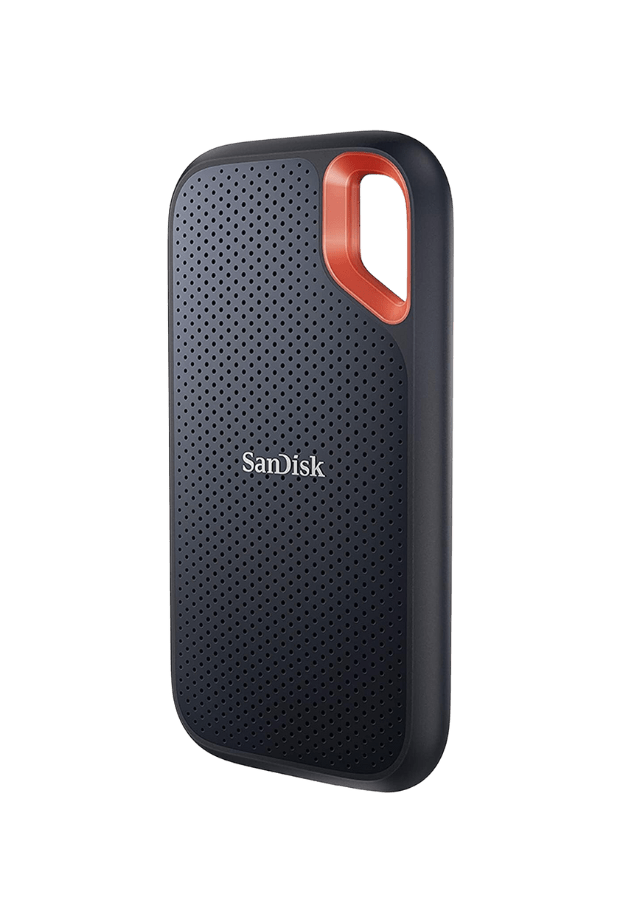 8. Logitech MX Master 3S
If you're on the hunt for top-notch remote work gadgets, the Logitech MX Master 3S is a standout choice. This mouse is packed with impressive features, such as its ability to track on virtually any surface, including glass, thanks to its 8K DPI sensor. What's more, it's been engineered for quieter clicks, reducing the noise of your clicks by a whopping 90%.
And for those who love to personalize their tools, the Logi Options+ app has received a significant upgrade, allowing for even more customization. Plus, the FLOW cross-computer control feature takes multitasking to the next level, enabling seamless transitions between devices and operating systems. With the Logitech MX Master 3S, you'll elevate your remote work experience with ease and style.
Features:
Precision tracking on various surfaces with an 8K DPI sensor

Quieter clicks, reducing noise by 90%

Enhanced customization options through the Logi Options+ app

FLOW cross-computer control for seamless multitasking
Buy now: Logitech MX Master 3S – Elevate your remote work is available for $95.99.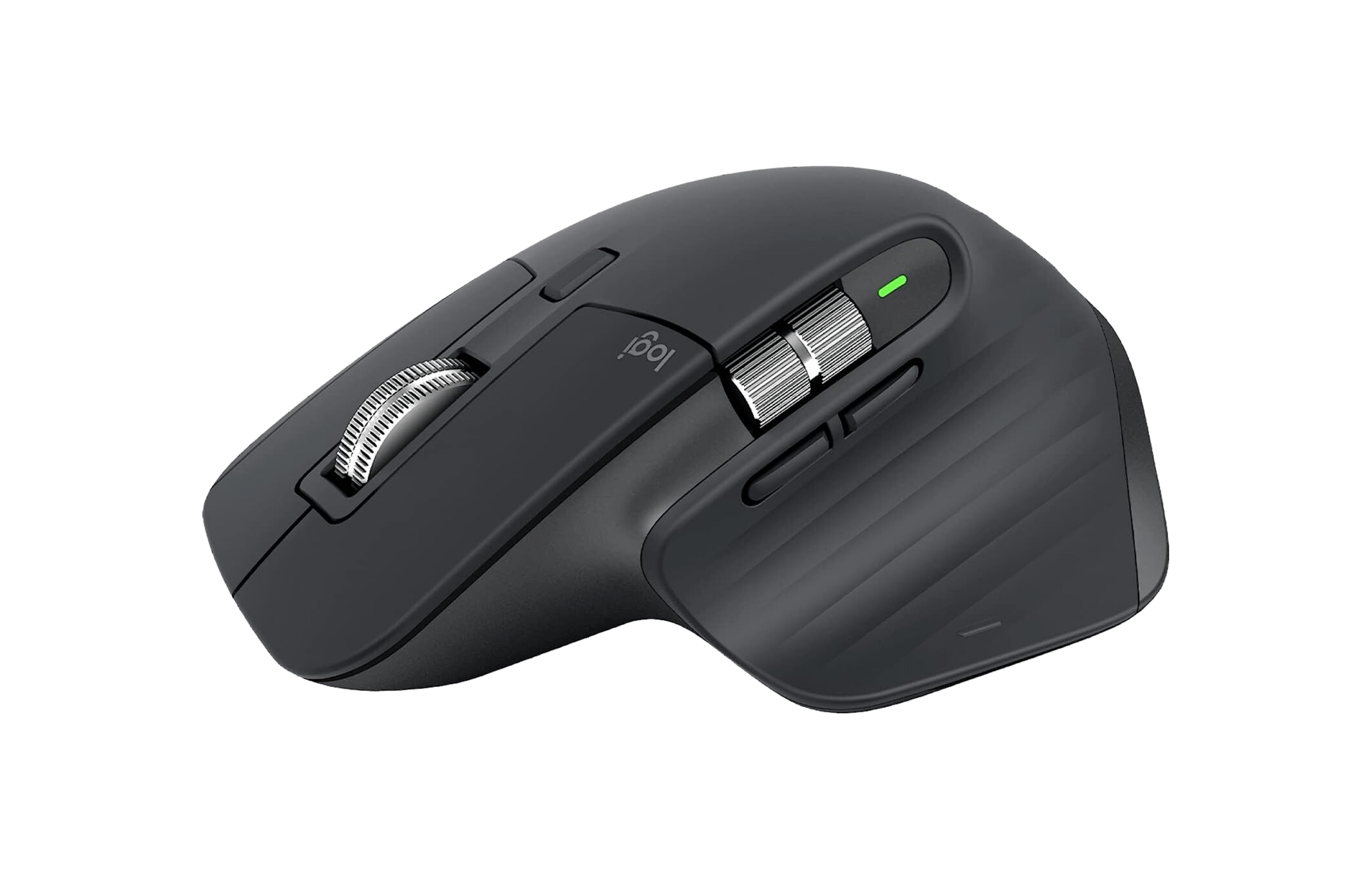 9. SUDOTACK USB Streaming Podcast PC Microphone
 If you're looking for essential tools to improve your remote work communication, a reliable microphone is a must-have. The SUDOTACK USB Streaming Podcast PC Microphone stands out for its exceptional sound quality, boasting an impressive 24-bit/192kHz sample rate. Its cardioid pickup pattern ensures that it captures your voice with clarity and precision.
Setting up this microphone is a breeze, thanks to its convenient USB plug-and-play feature. Plus, it includes noise-reducing accessories like a shock mount and pop filter, ensuring that your audio remains clear and uninterrupted. You'll appreciate its compatibility with most popular operating systems, making it a versatile choice for enhancing your remote communication on this remote work gadgets experience.
Features:
High-quality sound with 24-bit/192kHz sample rate

Cardioid pickup pattern for clear voice capture

Easy USB plug-and-play setup

Includes noise-reducing shock mount and pop filter
Buy now: SUDOTACK USB Streaming Podcast PC Microphone – Elevate your remote communication with crystal-clear audio is available for $48.99.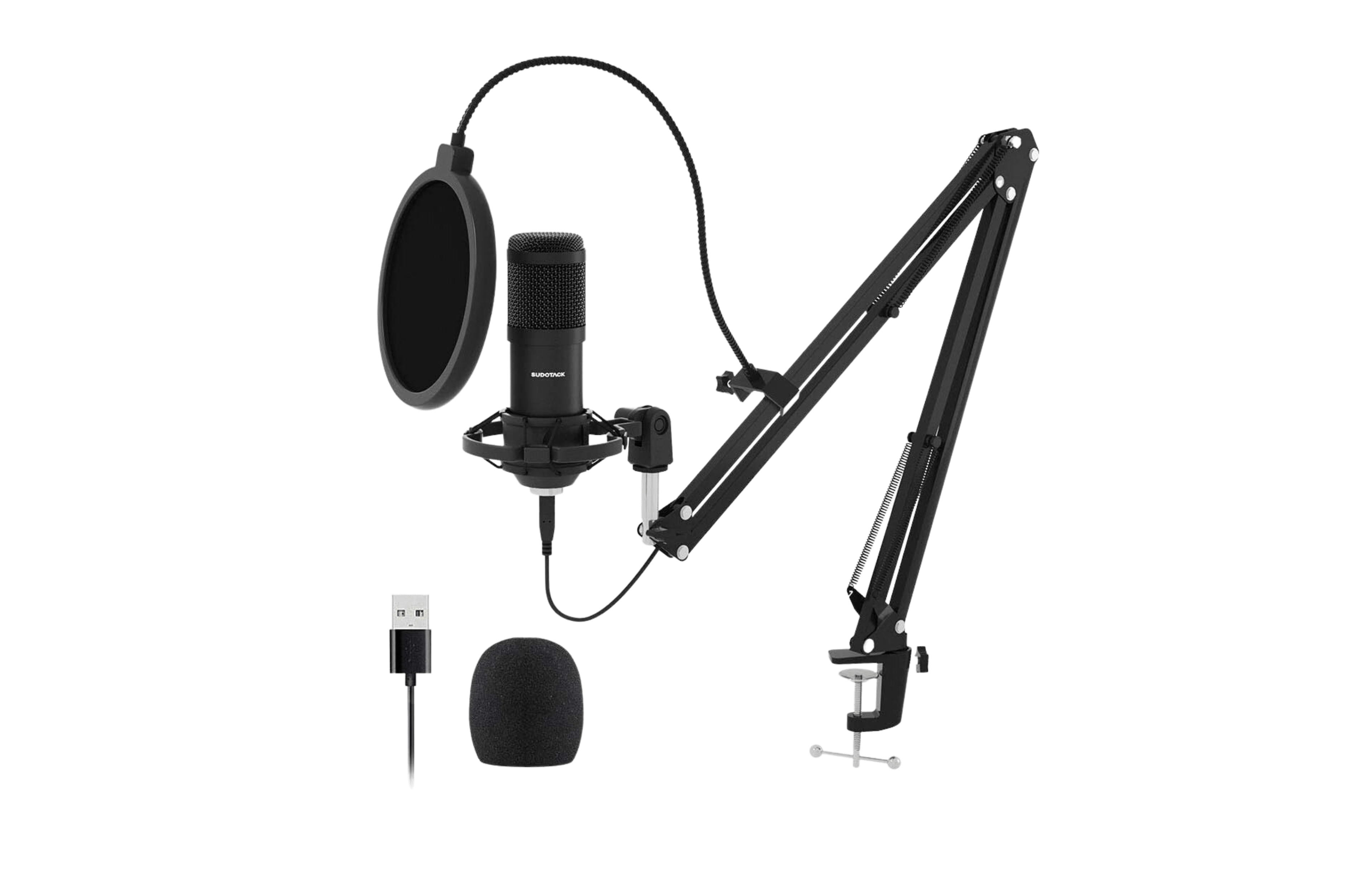 10. MATEIN Business Laptop Backpack
The MATEIN Business Laptop Backpack isn't your ordinary backpack; it's a must-have tool for remote work gadgets that brings convenience to a whole new level. Imagine never running out of battery while on the go, thanks to its built-in USB charging port that keeps your devices juiced up. This backpack takes organization seriously, offering plenty of pockets and compartments to arrange your essentials effortlessly. 
Plus, it's designed with your safety in mind, featuring a discreet anti-theft pocket and a convenient luggage strap that securely attaches it to your suitcase. And even when it's loaded with your work gear, the ergonomic design ensures your comfort throughout the day. The MATEIN Business Laptop Backpack combines functionality and style, making it the perfect companion for the modern professional.
Features:
Built-in USB charging port to keep your devices powered on the go

Multiple pockets and compartments for effortless organization

Discreet anti-theft pocket for added security

Ergonomic design for all-day comfort
Buy now: MATEIN Business Laptop Backpack – Stay organized and powered up is available for just $48.99.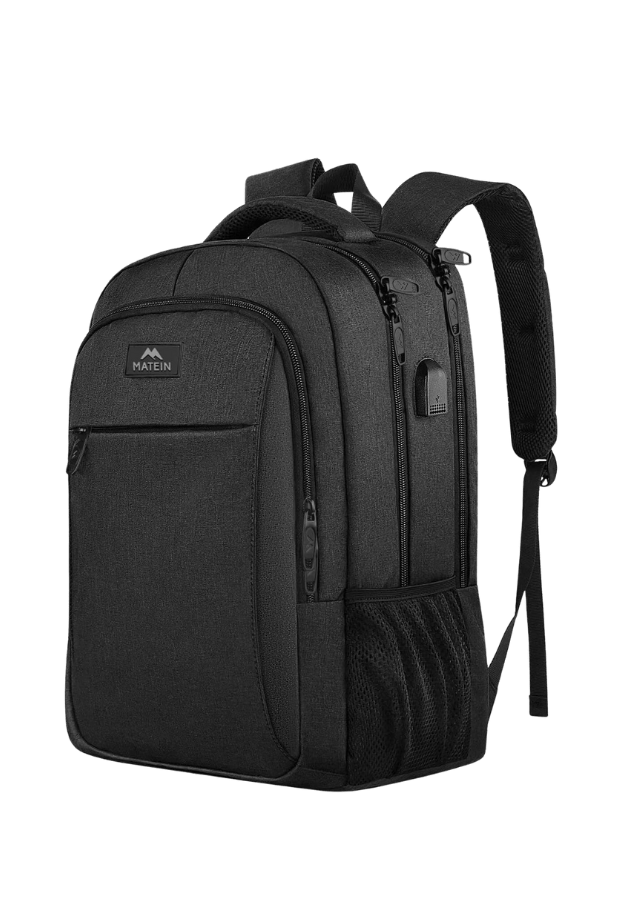 11. Lumbar Support Pillow
Sitting for extended periods can be tough on your back. That's where this lumbar support pillow steps in to help. It's expertly designed to support your lower back, helping maintain the natural curve of your spine and alleviating discomfort. The high-density memory foam it's made from ensures it stays in shape and offers excellent support.
You can easily secure it to chairs of different sizes thanks to the adjustable straps, ensuring a snug fit. Plus, the breathable 3D mesh cover ensures year-round comfort, keeping you cool in summer and cosy in winter. Say goodbye to back pain and hello to comfort with this lumbar support pillow. Your back will thank you for the extra TLC!
Features:
Expertly designed for lower back support

High-density memory foam for lasting support

Adjustable straps for a secure fit on various chairs

Breathable 3D mesh cover for year-round comfort
Buy now: Lumbar Support Pillow – Your back's new best friend is Available for $29.99.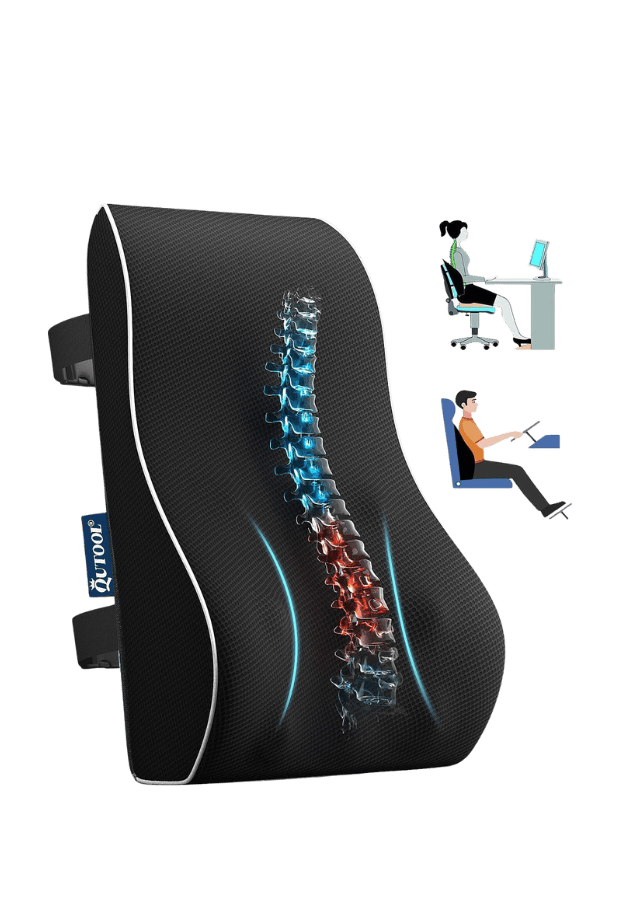 12. Gel Seat Cushion
Adding comfort to your remote work gadgets, we have the Gel Seat Cushion – a must-have accessory. This cushion features a clever double-layer honeycomb design that not only provides a soft and supportive feel but also helps relieve the pressure and discomfort that can come from long hours of sitting.
What sets this cushion apart is its innovative honeycomb pattern, which keeps it cool even during extended periods of use. Its versatility and portability make it suitable for various seating surfaces, whether it's your office chair, dining chair, or even your car seat. Plus, the non-slip cover is easily washable, ensuring a clean and hygienic workspace. Say goodbye to discomfort and hello to hours of cosy productivity!
Features:
Double-layer honeycomb design for comfort and resilience

Cooling effect for extended use

Versatile and portable for different seating surfaces

Washable, non-slip cover for easy maintenance
Buy now: Gel Seat Cushion – Enhance your comfort is available for just $21.95.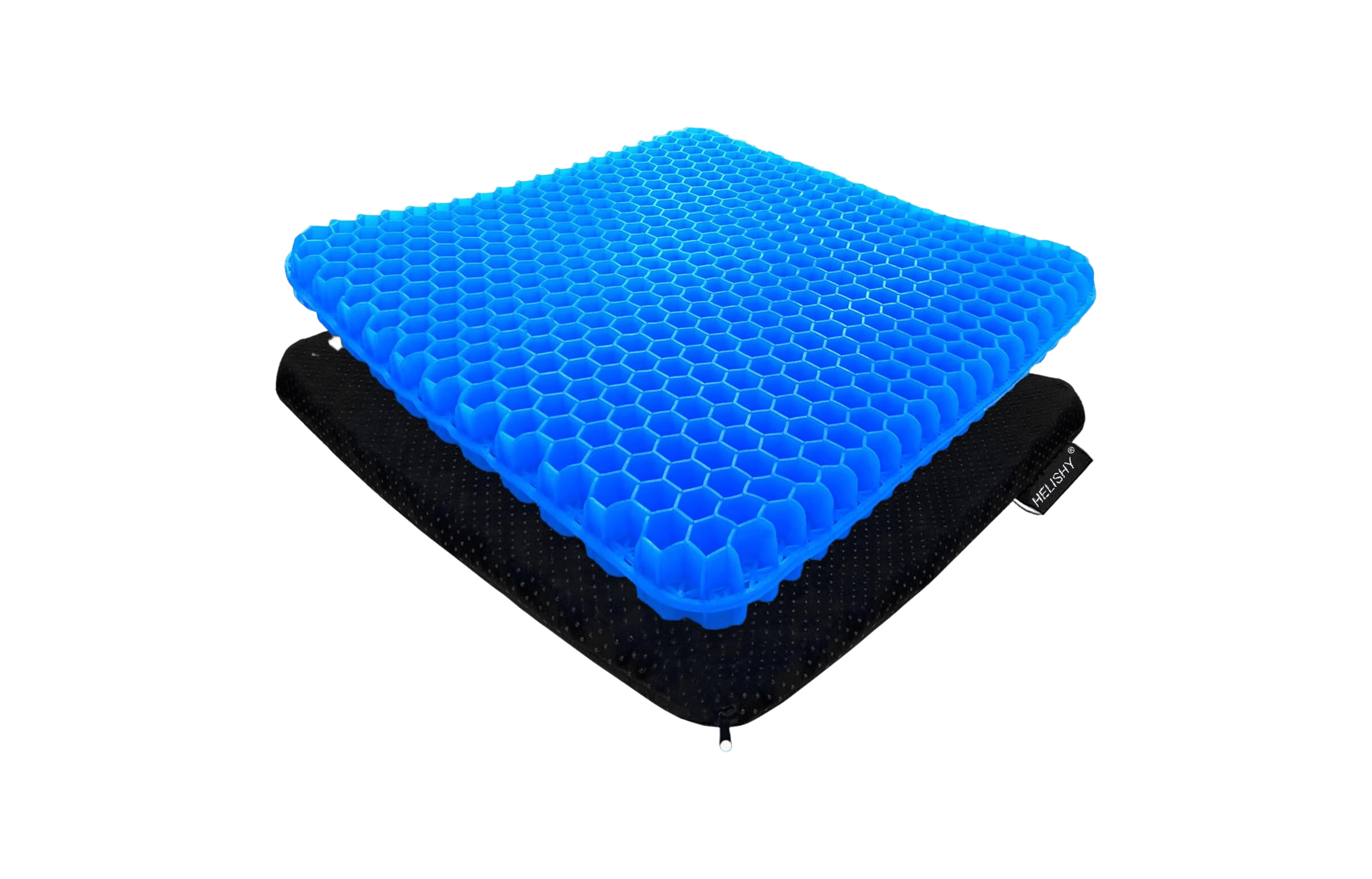 The Bottom Line
These 12 remote work gadgets and accessories are essential for creating productive and comfortable remote work gadgets. From ergonomic chairs to tech-savvy devices, they cater to various needs and preferences. They not only simplify your tasks but also promote a healthier work lifestyle. 
With the rise of remote work models, having these tools ensures you're always prepared, irrespective of your location. Invest in the right tools, and you'll find remote work to be a breeze. Your home office will become a hub of productivity with these essential gadgets at your disposal as the boundaries between work and home blur.
Step into the digital frontier where the remote work tools seamlessly meld with the unparalleled virtual environment suggested by relo.ai. 🧑‍💻 
If you're a remote worker considering a relocation, our specialized relocation services are tailored to streamline your transition. Reach out to us today to learn more!