The crown jewel of North Carolina, Raleigh City, is the state's capital. It happens to be the Research Triangle metro area's most populous city and the second most populated city in the state. It also happens to be a city with beautiful vegetation and plant life, with its oak trees being incredibly famous. Many even know it as the City of Oaks, as you can see so many of them when walking through the heart of the city. Relocating to Raleigh is one of the best things you can do for a better life.
But this is only a fraction of all there is to know about the city. More than just a city, Raleigh City could be your new beginning. Of course, you may be anxious about moving there, given that you don't know much about it, but this guide can help. We hope that you will not only learn more about the city but also why it is great for you. Let's start with some interesting facts:
11 Interesting Facts about Raleigh City, NC
Raleigh prides itself on its southern heritage and excels when it comes to offering food options. In other globally popular cuisines, you can try fried chicken, BBQ, and grits, which are all some of the best foods here.
Raleigh city also happens to be home to the fifth largest cathedral in the country, called the Holy Name of Jesus Cathedral. You can find this Roma Catholic cathedral at 715 Nazareth St. With plenty of space to accommodate 2,000 worshippers, and it costs a little over $46 million.
Raleigh has a double-sided flag, which is a unique feature of the city. The flag has two different designs on the front and back. While both sides have a red and white triband, it has two different symbols. One is of an oak tree with the city's name, and the other side features a deer.
Among the top 10 most educated cities in the US, Raleigh ranks second according to Forbes. The US census shows a similar picture, as more than half of the population above the age of 25 has a Bachelor's degree. Furthermore, 20% have a doctorate.
It snows so heavily in Raleigh that the entire city shuts down.
Raleigh also houses the first historically black university in the US.
You can also find one of the biggest selections of beer on tap here.
Driving down Intersection 40 will lead you down to Wrightsville beach on the Carolina coast.
Raleigh city also happens to have one of the largest selections of festivals compared to other cities in the US.
The govt. The building was initially intended to hold all three branches of the state government.
What is it like living in Raleigh, NC
Pros
One of the best things about living in Raleigh is that you will have access better access to healthcare. That's because the city has one of the best doctors and hospital-to-patient ratios in the entire US. The hospitals in Raleigh, NC, have top-tier equipment compared to other healthcare facilities in the US.
Several world-class museums will be just a few minutes' drive from your home. Experience the history of the state, city, and other countries of the world in the "Smithsonian of the South." Entry to most of these museums is free as well throughout the week, allowing you to scratch the itch you have for knowledge.
Saying that the city offers fantastic educational opportunities would be an understatement. It is easily one of the premier places to study, thanks to 11 unique colleges and universities. But the best part about their universities is that they also act as employers for students moving forward. If you happen to go to UNC here, you will be able to take part in a famous rivalry with Duke University.
If you have an acquired taste for beer, then you will certainly love living here. Raliegh is home to the biggest beer garden in the world, with 350 unique flavors of beer at its disposal. Therefore, you can sample some of the best craft beers in the state.
Cons
Raleigh is not necessarily the nightlife hub of North Carolina. It has a very family-oriented feel to it, which comes from its Sothern roots. So you can quickly go around and enjoy the day with your family. However, there are very few nightclubs or activities that would give you a feeling similar to that of other major cities. But you can still find plenty of bars and dance clubs.
The beach is quite far away. If you are someone who lived close to the beach and enjoyed it a lot, then Raleigh might disappoint you. If you shoot down the I-40 for about two hours, you will be able to reach the closest beach on the Carolina coastline.
You will be relying on driving, and public transport to get around the city. It is a very obvious issue, especially if you are coming from cities that are a lot friendlier to pedestrians. You will either have to drive from the parking lot to the parking lot or will have to take public transport to make due.
Raleigh has one of the worst pollen cycles in the entire US. If you have allergies, going around the city might be especially difficult for you. While this is not necessarily a deal-breaker, it can make your mobility a problem during allergy season. But as long as you wear a mask and keep taking your medicine, it should not bother you as much.
The Cost Of Living in Raleigh
As the capital of the state, it might not come as a surprise that the cost of living is a little high. At the US average of 100, overall, Raleigh scores 102, which is still relatively cheap for a capital city. But when you compare it to the North Carolina average, you will find that the standard is much lower at 90.6.
The cost of grocery shopping in Oak City is quite reasonable with a rating of 100.6 out of the national average of 100. But compared to the rest of the state at 96, it is still a little expensive. A carton of eggs and a loaf of bread can cost you a little less than $6. On the other hand, a gallon of milk can cost you a little over $2. It is also worth mentioning that the national cost of groceries is 13% lower than that of Raleigh.
But while grocery shopping does not cost much, health services are far below the national average in terms of price. Your average trip to the optometrist can cost you $106, whereas a trip to the dentist can cost you $97.
The median price for a home is $241,500, which makes it significantly cheaper than most other capital cities. Rent in the city is also much cheaper at just $756 every month. As for your other utilities, you will have to pay $161 every month for electricity and close to $3 per gallon.
Choosing a house can be an overwhelming process, which is why you could use all the help you can get. Relo.ai offers comprehensive market data to help you make more educated decisions. They also present this data in an organized manner and simply. Let our experts take care of all the paperwork and negotiations while you relax and make
How to get around in Raleigh City
The first thing that you will notice about Raleigh city when you go to visit is the surprising lack of urban sprawl. Not many people walk around the beautiful Oak Tree City, but rather prefer to drive around. While you can still certainly walk around the city, you would be better off commuting in a car.
Driving Down the City
Driving around Raleigh is a significantly more relaxing experience when compared to other bigger cities like New York or Los Angeles. If you've ever traveled to bigger cities, you'll find that Raleigh's roads don't have frequent traffic jams. There is significantly less sound pollution, and the drivers are very friendly here.

But other than the occasional rush hour, it is smooth sailing from there. You can even enjoy the small-town feel of Raleigh as you easily drive down the street. Of course, it is worth mentioning that traveling by car can be a little pricy. Since it is such a big part of the daily commute, expect to spend a lot of your monthly income on car-related expenses. These can include car insurance, maintenance, installments, and even gas. Fortunately, the cost of gas in the city is a little cheaper than the national average.

Car insurance is only slightly cheaper than the national average. While insurance in North Carolina costs an average of $952, the national average is only $3 more at $955. That is fairly cheap when you compare it to other major cities.

Of course, driving around in a massive metal box means that you will eventually have to stop and get off. With that in mind, you will be a little disappointed to find out that parking can be a little difficult in the city. It sometimes depends on where you are, but you might have to drive a few circles around the block before you finally find a parking spot.
Getting a Cab
Other than driving around this beautiful city, you can also travel through taxis and various carpooling apps. You can find traditional Taxis throughout the city to help you get where you want to go. But this can be a little expensive. It is possibly the most expensive way of getting around the city. So instead of calling a car through Uber or Lyft, you can carpool with others using the same apps.

Not only is it cheaper, but it can also be quite relaxing to travel in a single car. You can even carpool with your friends to have an enjoyable journey back home.
The Bus
Besides a car or a cab, you can always choose to take the bus to get home. The GO Raleigh bus service is possibly one of the best ways to go about the city if you are someone who likes to walk. The Bus stops connect to some of the most prominent landmarks in the city, but they are just far enough so you can enjoy a short walk.

But once you get in, you can sit and relax as you reach your next destination. Overall, it is pretty an impeccable service, and is always on time at the station. Of course, Go Raleigh is not the only bus service that you can get. You can also get the downtown R-line, GoCary, and Wolf line bus systems.
Bike Share
Raleigh has a wealth of options to help you get around. But if you are looking for a more environmentally friendly way of getting around town, then the Citrix Cycle might just be for you. Citrix Cycle is the city's very own local bike-sharing system that allows people to ride along to their favorite places.

There are a total of 300 bikes that you can find throughout 30 stations, each with different options depending on your use. You can take it out for a single trip for $2. Or you can get the day pass for $6, which is significantly cheaper than most of your alternatives. They also offer monthly memberships along with a yearly membership if you will be using it often.

But if you have a bike at home, then you can ride that through the intended course as well. You can even check online for the most scenic routes from a community of bike riders in the city.
Weather and climate
Raleigh City has very mild weather but experiences all four major seasons throughout the year. The four seasons are distinct and noticeable but are not too harsh to cause discomfort. It is not difficult to find people mentioning Raleigh when talking about cities with the best weather.
Summer
Summer is one of the best seasons in the city, as it doesn't get too hot. Unlike Los Angeles which has very dry and unbearable summers, Raleigh's summers are quite humid with average high temperatures. Temperatures during July, August, and September can range between 80°F and 90°F, sometimes peaking to 100°F on hotter days. These three months are also the wettest months of the season, with humidity crossing 80%.
Spring
Spring is especially enjoyable in Oak City as the temperature rarely ever crosses 80°F. Instead, it usually stays on the lower end of 70°F, leaving you with very pleasant weather. It is not too hot, nor is it too cold.
Winters
Raleigh's winter can be quite chilling and is the time when you will be looking out for the forecasts. During the day, the temperatures stay at a chilly but manageable 50°F, with it rarely dipping below. But at night is when you can expect it to get very cold. Temperatures can drop down to a shivering low of 30°F, so you will have to be careful.
Be sure to travel with your jackets, hats, and scarves to prepare for the temperature to drop. While snowfall is not out of the question, it is not as frequent. Some years will see very little or no snowfall at all. On the other hand, some years will see just enough snow to give you that winter feeling.
Fall
Fall is when temperatures start to rise to the 60°F to 70°F range. Furthermore, the falling red leaves and the barren trees make for an incredible walk downtown. You might still see some evenings dip back into the 40°F range as well as some mornings.
Rainfall
In terms of rainfall, you can expect the summer months to be stormy. A considerable amount of rain falls during the wet months, with the city averaging around 46 inches every year. This is significantly more than the national average of 38 inches every year.
Higher Education in Raleigh City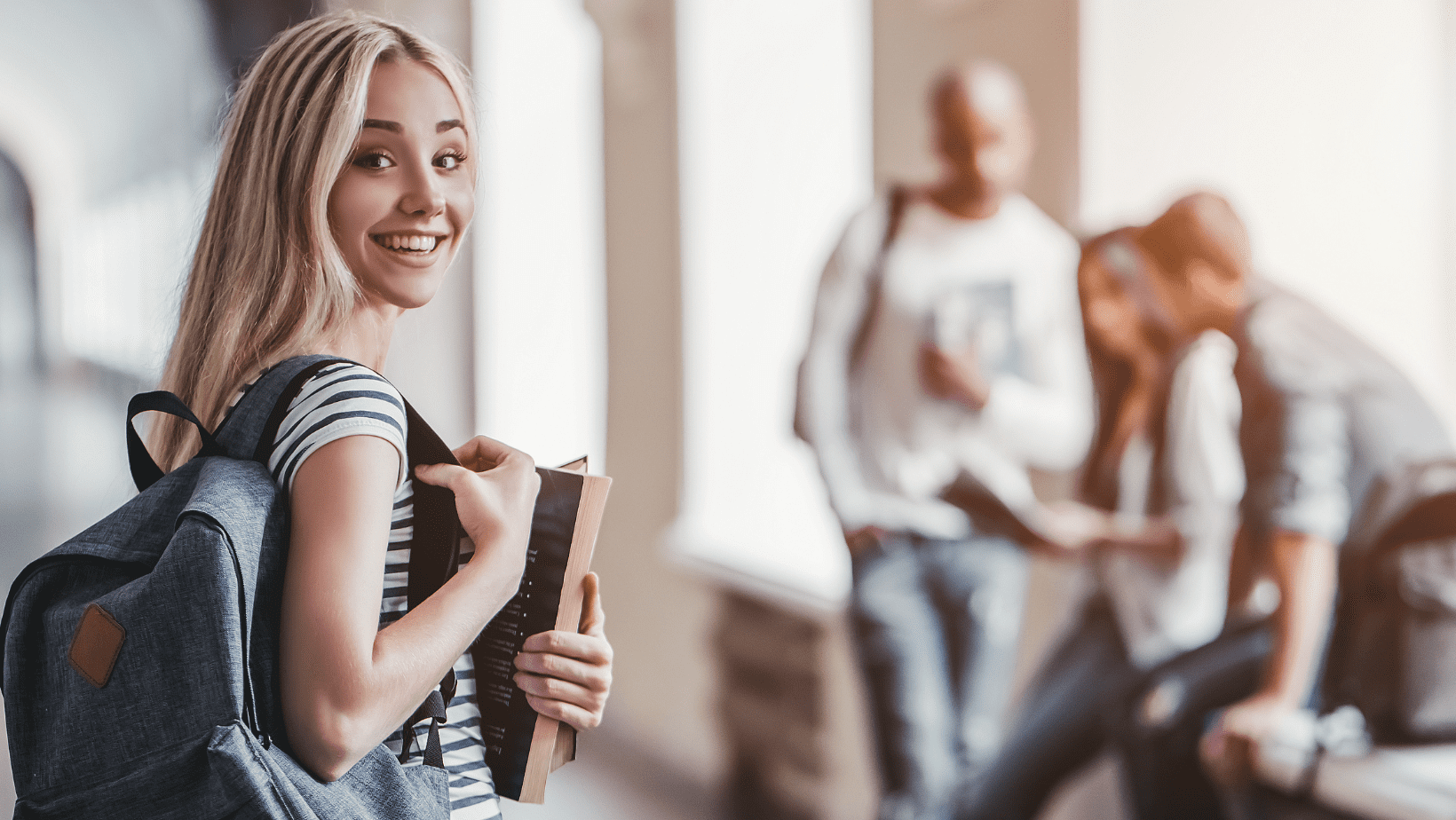 Education in a city can dictate many things. As an example, the literacy rate can affect housing prices and their resale prices. Fortunately, Raleigh has some of the best housing prices in the state and has some of the best education throughout the country.
Universities like Duke University, Peace University, University of North Carolina, Meredith College, and North Carolina State University are all close. Being in such proximity to all of these prestigious schools shows just how important education is for them. Forbes even ranked Raleigh the second most educated city in the US. And since over 25% of the population has a master's degree or a doctorate, it is easy to see why.
You are looking to find different schools in the Raleigh area, you can use the website GreatSchools.org. It offers rankings, ratings, and other relevant information for schools throughout the Raleigh area. The only possible downside to studying in Raleigh is that some colleges can be a little far. However, this is an issue that you can easily fix by using the variety of buses in the city. Almost all of the buses connect to major schools and universities throughout the city.
You will also find plenty of other college students to commute within the city. Colleges are also close to some of the best fast-food restaurants around. So when you are done with your day in college, you can finish off the day with some good food.
The Best Places to Visit in Raleigh
While Raleigh is certainly not a major tourist destination, it still offers plenty of things for you to see or do. There are plenty of unique attractions throughout the city that you can see or enjoy. You will also be able to find various places that could excite you since Raleigh has something for everyone. And the best part is that most tourist destinations in the city are free to enter and even enjoy.
The North Carolina Museum of Art
When ranking the most popular attractions in the city, the North Carolina Museum of Art easily takes the crown. It is also a very spacious attraction, with the included park being a great place to relax as you admire the art.
You will find over a dozen beautiful and unique galleries with their own spaces throughout the museum. They feature various types of art that come from different artists from around the world. You will find sculptures, expressionist art, and even portraits in various galleries.
Entry to the permanent attractions of the museum is free, but you will have to pay for other exhibits. You can also explore the many attractions at your own pace or take a guided tour through the museum.
Raleigh Greenway Trails
If you're a cycling enthusiast or just like long walks through a nice quiet path, the Greenway trails are just for you. The greenway trails is a collection of 28 different trails that you can explore by walking or cycling through them. So if you plan on visiting these trails, don't forget your walking shoes or your bike.
The most famous trails of the system are the Art-to-Heart trail that connects Downtown Raleigh to the Museum of Art. The 6-mile track will take you through lush forests, where you can spot wildlife indigenous to the city.
North Carolina State Capitol Building
The state capitol building is one of the oldest in the entire state, dating back to 1840. It is hard to miss with its lush garden and the massive statue of George Washington down on Fayetteville Street. Made from local stone at the time, it sports a special Greek revival style. It is also one of the most well-preserved pieces of architecture in the entire city.
There was even a time when the Capitol Building was home to the general assembly, Supreme Court, and the Governor's office. It even housed other state offices throughout its chambers. And the massive statue is of George Washington wearing the uniform of a Roman general.
The Mordecai Historic Park
If you are looking to learn more about the history of North Carolina and Raleigh City, you can visit the Mordecai Historic Park. This park was also one of the largest plantations in all Wake County, which makes it an interesting piece of North Carolina's history.
The park also has the Mordecai Historic house, which is where the 17th president of the United States, Andrew Johnson, was born. It also happens to be the oldest house in the city that still has its original foundation in place.
The Farmer's Market
Even if you get most of your groceries from major supermarket chains in the city, there are still plenty of reasons to visit the farmer's market here. The communities of friendly farmers that have set up their stalls on the 75 acres of both indoor and outdoor space make the extra trip worthwhile.
Moreover, fresh fruit and vegetables are the primary reason you will want to visit the farmer's market. You can even find a variety of fresh meats and other dairy products that are hard to find in most major retailers.
Raleigh Beer garden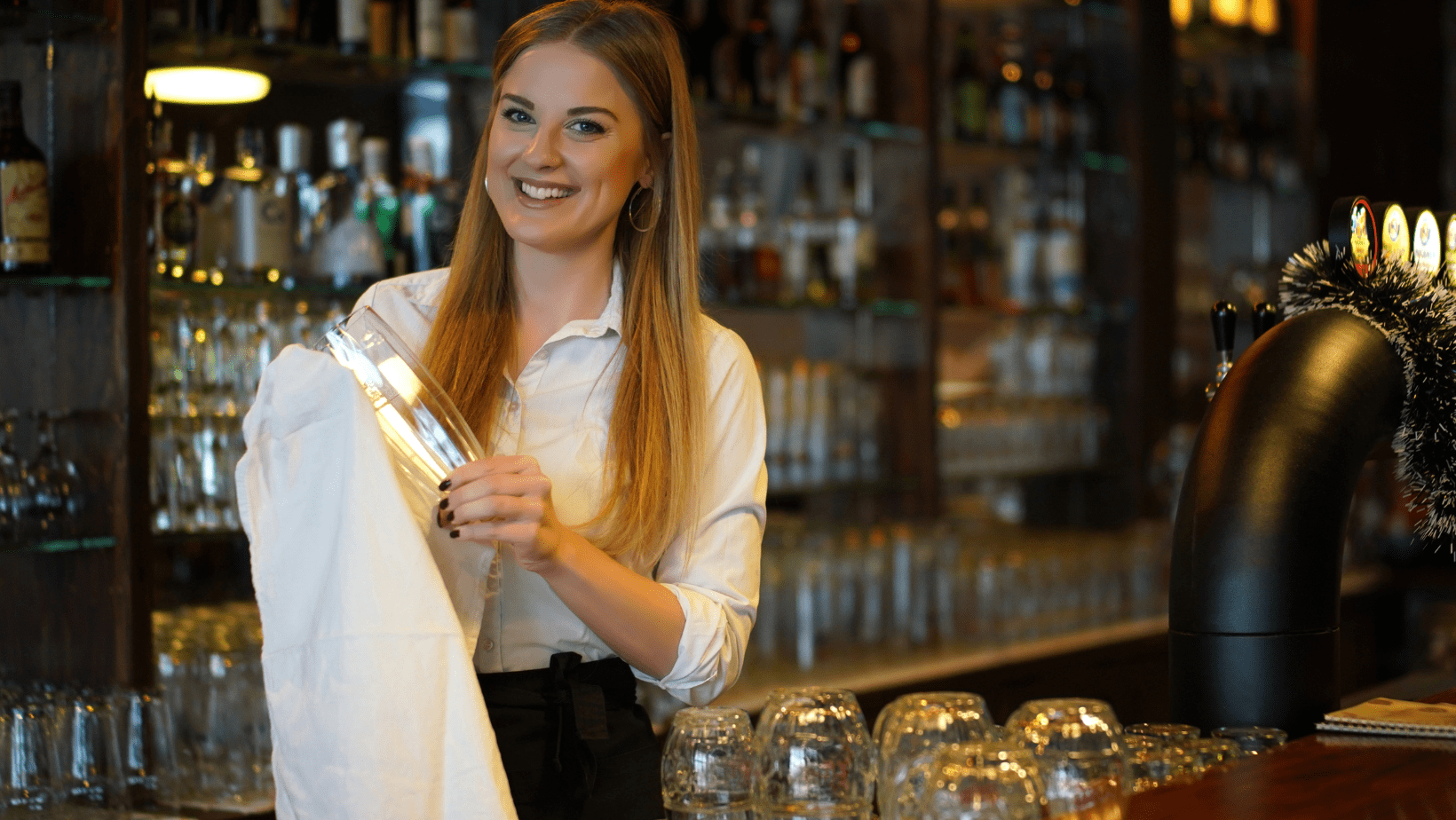 If you are especially fond of beer, you will certainly love the Raliegh Beer Garden. Since Raleigh city has over 350 unique beer taps, you can find all of those different flavors here. The 30-plus breweries throughout the city have crafted some incredible flavors over the years.
The giant 8,500-square-foot venue will give you plenty of room to try out the various taps and check out the different flavors. There is a rooftop bar, three different floors, an outside patio, plenty of space outdoors, and all of the beer you could want.
One of the major selling points of living in Raleigh has to be the incredible food you can eat in the city. You can find a dizzying selection of some of the city's best foods and so much more. And the best place to find all of this incredible food is the Morgan Street Food Hall.
You will especially love the Morgan Street Food Hall if you want more local food from the city. You will be able to choose from over 20 unique types of food throughout the 22,000 square feet repurposed warehouse.
While the Morgan Food Hall specializes in southern food and food specific to Raleigh, Transfer Co. focuses more on international cuisine. With over 50,000 square feet of space, it's a great place for everyone to comfortably sit and enjoy their food. The venue is a repurposed warehouse with a bright and vibrant indoor space.
Inside, you can find vendors for Asian, Italian, and Mexican food. You can even find plenty of wine and beer from some of the best breweries in the city to wash down your food.
Frankie's fun park is easily the biggest amusement park in the entire city. It boasts a selection of fun games and activities for people of all ages. These activities include Mini-golf, batting cages, laser tag, go-karts, arcade games, and so much more.
While there is no entry fee for the park, you will have to pay for every individual activity that you participate in. The Mini-golf course is especially fun and popular, with its different scenarios and challenging holes.
So whether you are with a group of friends or are out and about with your family, Frankie's Fun Park is just the place to go.
The Best Things to Do in Raleigh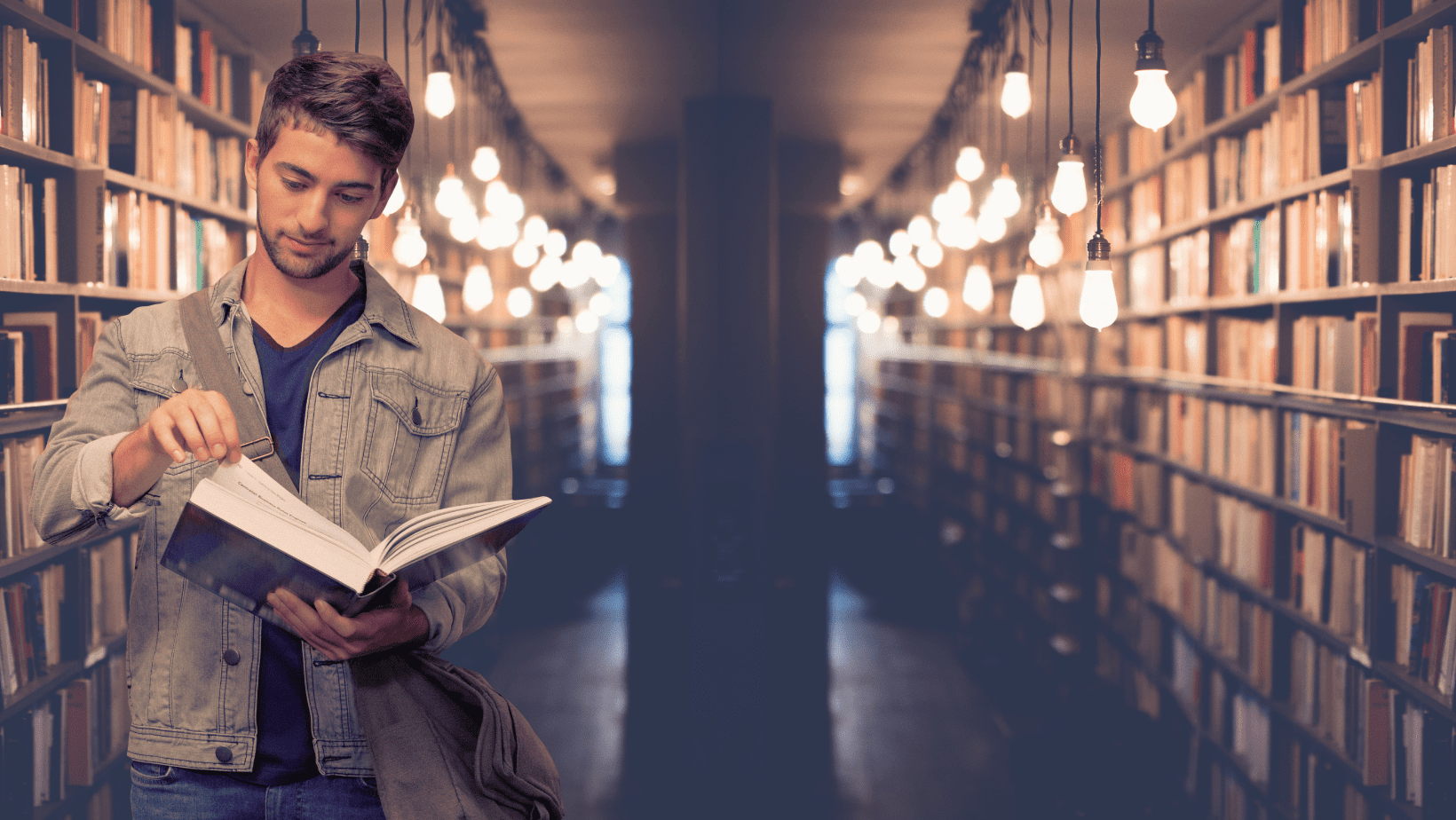 Visit the North Carolina State University's Futuristic Library
North Carolina State University is home to the most futuristic library, the James B. Hunt Library. It has a unique design and presence, which reflects the theme of the library. Of course, the main selling point of the library is the book bot. It is a robot beneath the actual library that will bring readers the books that they want from a well of 1.5 million books.
Go For a Hike on the Longest Trail in the State
Raleigh is home to various incredible attractions, one of which is the state's longest hiking trail. The Mountains to sea trail is a beautiful stretch of land that goes on for about 1,000 miles. The trail will take you through thick forests and cuts right through the North of Raleigh. During the trek, you will also pass by Falls Lake and the Neuse River Greenway Trail. But if you are looking to make it a short hike, you can start at Blue Jay Point County Park. From there, you can easily make your way through the trail by following white dots left by other hikers on tree trunks.
Find out about prominent African-American citizens in the state
The Pope House Museum is the only museum in the state dedicated to a prominent African-American citizen. In this case, the museum shares insight into Dr. Manassa Thomas Pope. During the Spanish-American War, he graduated from the Leonard School of Medicine. He was also the only African American mayoral candidate to ever run for office during the Jim Crow Era. Over a hundred years old now, visitors can go through the house and find various documents and furnishings that belonged to Dr. Pope.
Visit a Rare and Special Garden in the Heart of the City
Raleigh City is also home to one of the most beautiful gardens that you can find in the entire country. Open for only eight consecutive weekends throughout the year; it is a massive garden spanning over 28 acres. It houses rare delights, exotic plants, and even native perennials throughout the massive campus. You will even be able to see some of the most unusual trees and shrubs that are hard to find anywhere else.
Some gardeners go as far as to call this the Eden of Rare Plants because of the special kinds of plant life scattered throughout it.
Enjoy Golfing At Drive Shack
If you are looking for some relaxing entertainment, you could go golfing at the Drive Shack. Stand atop the third-floor overlook and shoot your shot. Choose between 96 climate-controlled golf bays to test your swing. And when you finally finish golfing, you can head to the restaurant or the bar with your friends.
The complex also comes with various meeting rooms and an arcade area for kids of all ages. Overall, if you have an extra day, you can't go wrong spending it here.
Race Your Friends in Electric Go-Kart Racing
If you're looking for a friendly challenge, then why not head down to Rush Hour Karting and test your skills? The 1/3 mile track encourages fast driving, with these European karts capable of reaching speeds of upwards of 40 mph. The track also features curves, bends, and sharp turns to keep you on your toes and make for a very exciting race.
Rush hour karting also houses various other indoor activities such as video games, rock wall climbing, and even shooting pools. Adults can even participate in Axe Throwing, under the supervision of trained professionals, of course. Finally, you can cap off your day with a good beer from 20 unique taps.
Try Out Over 300 Unique Beers in the City
Easily one of the best attractions in the city is the wide range of beers available to taste and try out. As of now, they have over 300 different taps, all from local breweries within the city. Raleigh even held the world record for the world's largest beer selection in 2015.
The massive space has both outdoor and indoor drinking areas, making it great for any season. You can even complement some food with your choice of beer.
The Biggest Festivals in the City
GalaxyCon Raleigh
For people looking forward to an event to show off their cosplay skills, GalaxyCon is just the place. The three-day festival celebrates all forms of media and pop culture. These include comics, superheroes, anime, science fiction, and so much more. The event will also feature a variety of guests, from comic book artists and mangakas to artists and famous cosplayers; everyone will be there.
If you are interested in pop culture icons or superheroes, you should check out this event. Some of the Cosplays alone can be worth the visit.
Hopscotch Music Festival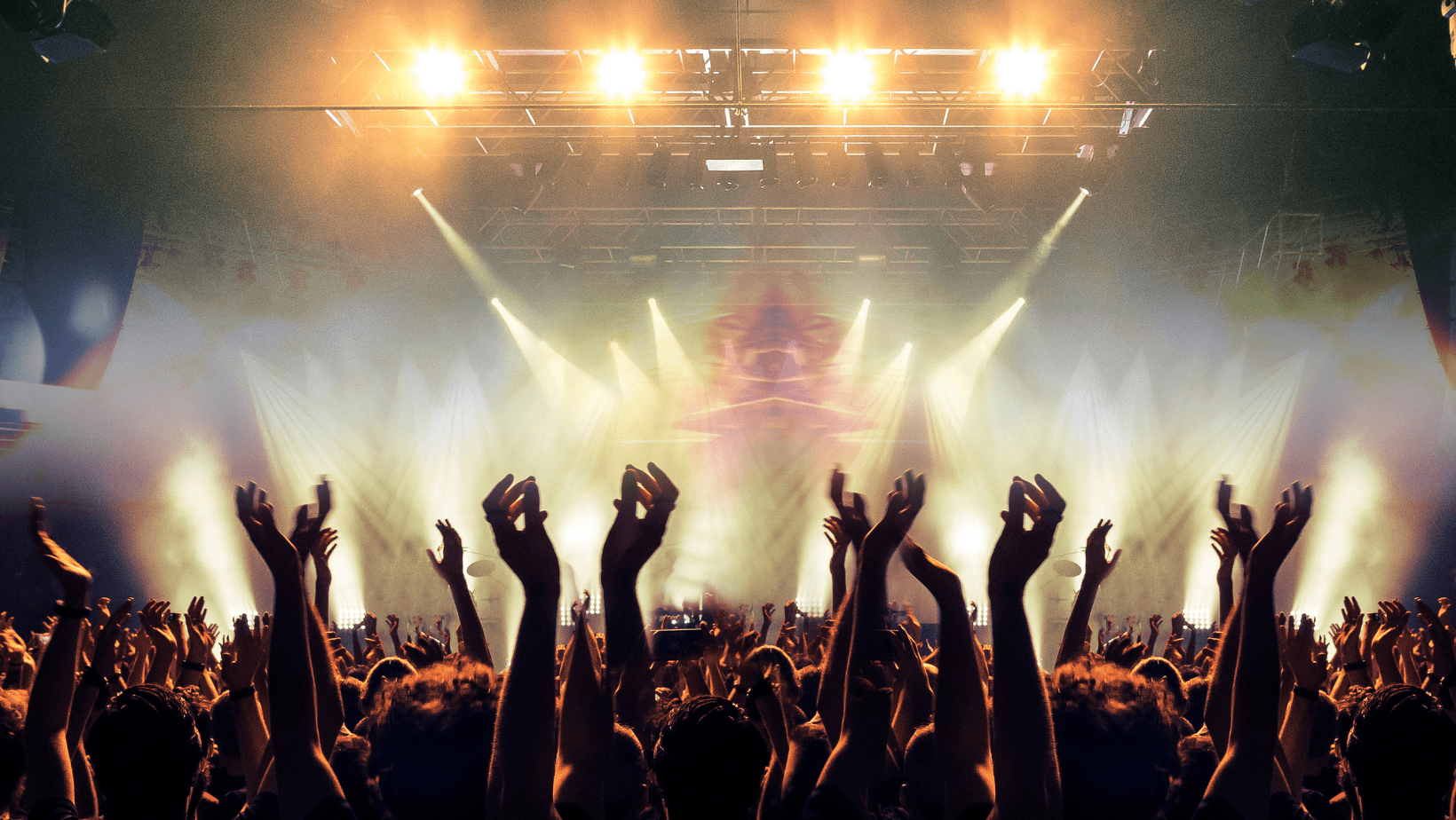 The Hopscotch music festival is one of the biggest music events in the state. Over 25,000 fans come to gather for the three-day event, where they witness 150 bands give their best performances. The festival will include a wide range of incredible genres and different venues. Many of the bands that perform here are local bands looking for their big break, so everyone makes sure to bring their A-game.
If you live in Raleigh and are looking for an incredible music festival that will rock you to your core, this might be it.
The Tacos-N-Taps Festival
The Tacos-N-Taps festival combines the extensive range of beer taps in Raleigh with some of the best food from south of the border. Of course, beers will not be the only thing present at this festival as you can also enjoy tequila along with other beverages. The festival will also feature mariachi bands, contests, Pinata Punchin, and so much more.
It is one of the best festivals in the city for anyone looking to enjoy the thrill of eating tacos and drinking craft beers.
Beer, Bourbon, and BBQ
This festival is simple and yet is one of the best ones in the city's repertoire. You can taste various bourbons that come from different breweries across the city. However, the show's real star here is the Raleigh city BBQ. It offers a range of pulled pork, biscuit, ribs, steak, and burgers, along with others.
There are also plenty of beer taps at the festival for you to enjoy with your BBQ. Paying for admission will get you a unique sampling glass with a variety of beer and bourbon at your disposal.
The NC State Fair
As one of the biggest events in the entire state, it opens its doors to millions of visitors in October. Most residents of the city consider the state fair to be the unofficial start of the fall season. The 11-day event will feature a wide range of rides, concerts, nightly fireworks, plenty of food, and even stunt shows.
The state fair has become a family tradition for many, with the first one happening over 150 years ago. So indulge in one of the biggest events in North Carolina during your stay in Raleigh.
Relo.ai – Your Trusted Relocation Partner for an Exciting Raleigh Journey
Relocating to a new city can be exciting and overwhelming, but with Relo.AI by your side, your move to Raleigh becomes smooth and efficient. Powered by advanced artificial intelligence, Relo.AI is your trusted companion in navigating the complexities of relocation, offering personalized assistance tailored to your needs.
Experience the limitless possibilities of your relocation to Raleigh with Relo.AI, the unwavering companion by your side. Streamline your move effortlessly, harness priceless insights, and navigate every corner of the city.
Our expert team is ready to make your relocation dreams a reality!
Get in touch today and experience the Relo.AI difference firsthand.
In a Nutshell
As you delve deeper into Raleigh's intricacies, you'll realize that it is not just a city but a canvas on which you can paint the life you've always envisioned. With its welcoming atmosphere, a strong sense of community, and countless opportunities for personal and professional growth, Raleigh has the potential to become your ideal home.
So, let this guide be your companion as you embark on this exciting chapter of your life. Embrace the wonders of Raleigh, and allow the city to captivate you with its boundless charm and endless possibilities. Your new beginning awaits in Raleigh City, where dreams are realized, and vibrant experiences are plentiful.