Lisbon, the vibrant capital of Portugal, is known not just for its stunning architecture, rich history, and picturesque landscapes. But also for its excellent educational institutions, adding yet another layer of allure to its multifaceted and captivating charm. The city is home to several world-class universities, reflecting its unwavering commitment to fostering a thriving academic community for those looking to study in Lisbon.
This combination of historical charm and educational excellence is complemented by a Mediterranean climate and a welcoming local culture. This makes Lisbon an attractive destination for international students pursuing higher education in a dynamic and culturally rich environment. We invite you to explore the ten best universities to study in Lisbon, Portugal, and discover why this city is an ideal place for your academic journey.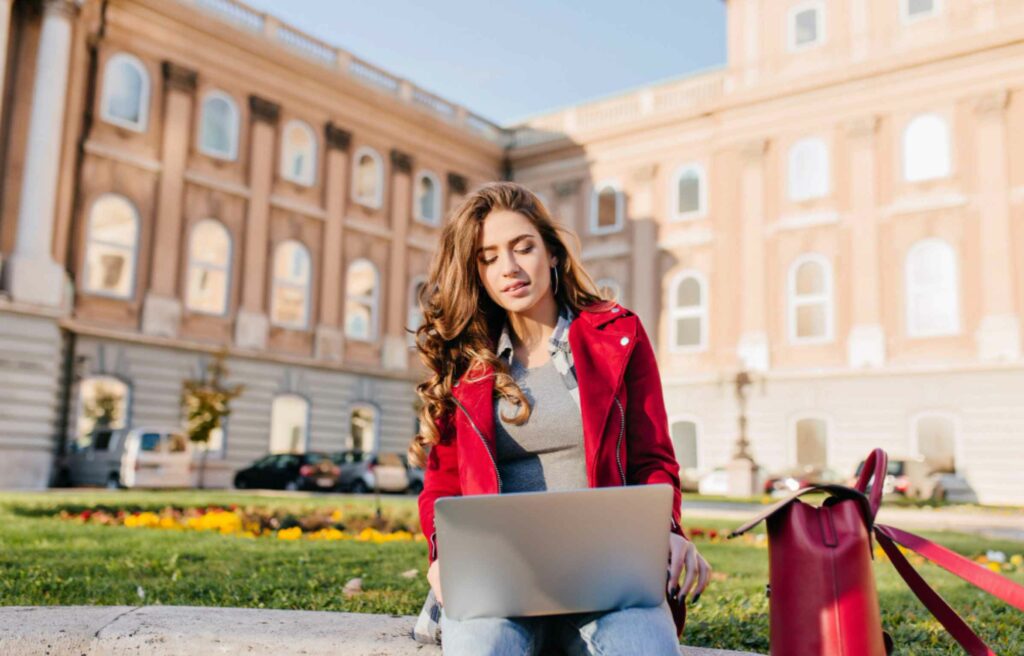 1. University of Lisbon (Universidade de Lisboa)
The University of Lisbon, or ULisboa as it's affectionately known, has stood tall since 1911, making it Portugal's oldest and grandest educational establishment. Beyond its impressive range of courses that touch everything from science to the arts, ULisboa is a powerhouse in the research and innovation sectors. There are 3,500 academic staff, 96 research units, and 460 courses to explore!
But ULisboa isn't just about the numbers; it's also about the people and the vibe. In 2023 alone, the university threw open its doors to 4,000 eager international students, cementing its reputation as a global hotspot for higher education. And with roots stretching back to the 13th century, the university's rich tapestry of history adds an extra layer of charm. For top-tier education in lively Lisbon, consider ULisboa.
Practical Information
2. University of Porto (Universidade do Porto)
Nestled in the heart of Porto, Portugal, the University of Porto has been a beacon of academic excellence since its establishment in 1911. It's not just a cornerstone of higher education in Portugal but also a bustling hub for some of the country's most respected research work. Offering 14 faculties and 500+ academic programs, it's an excellent choice for study in Lisbon, Portugal.
Dedication to groundbreaking research is at the core of the University of Porto's mission, with over 100 dedicated research centers and institutes calling it home. If you're eyeing relocating to Lisbon and searching for an institution celebrated for its academic prowess, the University of Porto is often at the top. It's not only a local favorite but also a welcoming place for a growing community of international students.
Practical Information 
3. University of Lisbon's Institute of Social Sciences (Instituto de Ciências Sociais da Universidade de Lisboa)
Tucked away in Lisbon is the Institute of Social Sciences (ICS-UL) of the University of Lisbon – a gem in European social sciences. Born in 1949, this institute, buzzing with over 100 passionate faculty members, serves a thriving student body of more than 1,000 eager learners. With over 50 research centers, the ICS-UL is a hub for worldwide collaborations, partnering with over 100 universities across the globe.
Here, students who wish to study in Lisbon dive into a rich tapestry of social science programs, from sociology to the pressing climate change matters. The institute's heartbeat is its research, touching on everything from the complexities of social inequalities and global shifts to the nuances of cultural changes. It's a space where learning and discovery dance hand in hand, creating a vibrant and welcoming academic world.
Practical Information 
Related: 7 Common Mistakes to Avoid During Student Relocation
4. University of Lisbon's Faculty of Medicine (Faculdade de Medicina da Universidade de Lisboa)
The Faculty of Medicine at the University of Lisbon, known as the Lisbon School of Medicine, is a prestigious institution dedicated to nurturing the future of medical professionals. Since its establishment in 1859, it has maintained a proud legacy of providing exceptional medical education and leading-edge research opportunities. Within our institution, students have the privilege of gaining extensive hands-on clinical experience.
This unique fusion of tradition, excellence, and practical medical training has made our faculty a revered choice for aspiring healthcare professionals, drawing students from across the globe. Our unwavering commitment to innovation and extensive global partnerships consistently yield healthcare leaders who leave a profound mark on the medical field and contribute significantly to healthcare advancements worldwide.
Practical Information 
5. ISCTE – University Institute of Lisbon (Instituto Universitário de Lisboa)
Nestled in the vibrant heart of Lisbon, the ISCTE-University Institute of Lisbon (ISCTE-IUL) has been a shining star in Portugal's academic scene since 1972. Known for its dedication to top-tier education, innovative research, and heartfelt community involvement, ISCTE doesn't just teach—it inspires. Its unique blend of tradition and modernity creates a dynamic learning environment that is second to none.
With a strong pulse on the latest innovation and an eye toward the global stage, the university has made a name for itself as a hub of academic brilliance for those seeking to study in Lisbon. Right neighborhood in the middle of Lisbon's bustling life, it gives students an unmatched blend of learning and life experiences. Surrounded by history, culture, and innovation, ISCTE offers a transformative journey for its learners.
Practical Information 
Also read: Seamless Moves Made Simple: Exploring Domestic Relocation Services
6. Catholic University of Portugal, Lisbon (Universidade Católica Portuguesa)
The Catholic University of Portugal (UCP), located in Lisbon, Portugal, is a prestigious private university with a rich history dating back to its founding in 1967. Over the years, UCP has firmly established itself as a leading institution of higher education in Portugal, consistently ranking among the country's top universities. UCP places a strong emphasis on academic excellence, ethical values, and internationalization.
The university offers various undergraduate, graduate, and doctoral programs spanning various disciplines, ensuring students have a broad spectrum of academic options. UCP's commitment to providing quality education is reflected in its accomplished academic staff, which includes 505 dedicated professors. The university comprises 15 academic units, each contributing to its reputation for academic rigor and excellence. 
Practical Information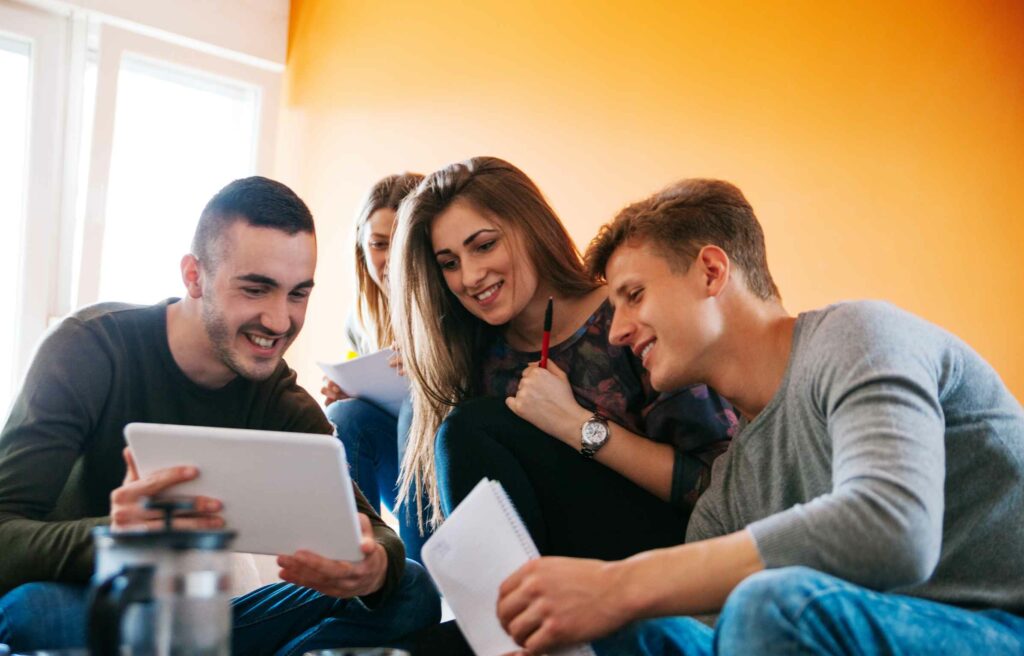 7. University of Lisbon's Faculty of Sciences (Faculdade de Ciências da Universidade de Lisboa)
Tucked away in the University of Lisbon, the Faculty of Sciences is a jewel of Portugal, renowned for its stellar research and teaching in the scientific realm. Since its roots in 1911, it's been a hub for budding scientists, offering various courses from undergraduate to graduate levels. With a vibrant community of over 7,000 students and a passionate faculty of more than 500, it's a place of ceaseless curiosity and discovery.
Year after year, they churn out over 1,000 publications, proving their deep dedication to research. But it's not just about local brilliance; they've reached out and formed bonds with institutions in over 30 countries, amplifying their impact on the global scientific stage. This dedication to collaboration and growth showcases their forward-thinking approach with an atmosphere that fosters innovation and unity.
Practical Information 
8. University of Lisbon's Faculty of Law (Faculdade de Direito da Universidade de Lisboa)
The University of Lisbon's Faculty of Law is one of Portugal's most esteemed and historic law schools, tracing its roots back to 1290. Consistently ranked among the country's and Europe's top institutions. It offers a comprehensive legal education, equipping students with a strong foundation in legal theory and practical experience. It boasts an accomplished faculty renowned for its research contributions.
The Faculty of Law in Lisbon is profoundly committed to social justice, offering legal aid programs for underserved communities. As a prime destination to study in Lisbon, the Faculty of Law actively promotes international law and the rule of law worldwide. As a leading law school, it prepares graduates for impactful careers in law, academia, and government, embodying academic excellence and social responsibility.
Practical Information 
9. Instituto Superior Técnico (IST)
The Instituto Superior Técnico (IST), located in Lisbon, Portugal, is the country's largest and most esteemed engineering school, renowned for its excellence across Europe. Established in 1911, IST has maintained its leadership position in engineering, emphasizing research and innovation. Graduates of IST are highly sought after by employers worldwide, making it a valuable stepping stone for a global career.
At IST, a diverse range of undergraduate and postgraduate programs in engineering, science, and technology are offered. The university's distinguished faculty includes some of Portugal's top scientists and engineers, while its research facilities rank among the nation's finest. With a robust international reputation, IST attracts students from around the globe, fostering a richly diverse and vibrant academic community.
Practical Information 
10. Universidade Autónoma de Lisboa (Autonomous University of Lisbon)
Nestled within the vibrant city of Lisbon, the Autonomous University of Lisbon (UAL) shines as a beacon of academic excellence and personalized education, making it an attractive destination for those examining to study in Lisbon. Established in 1985, UAL has earned prominence in Portugal's educational landscape, offering various undergraduate and postgraduate programs in social sciences, humanities, and economics.
UAL's unwavering commitment to nurturing a supportive learning environment is reflected in its small class sizes, allowing students to benefit from individualized attention and mentorship from esteemed faculty members. This personalized approach fosters a dynamic learning atmosphere where students actively participate in discussions, collaborate on projects, and hone their critical thinking skills.
Practical Information 
Relocation Made Easy for Students with Relo.AI 🎓
Our innovative platform is designed to simplify the student relocation process, making it hassle-free and straightforward for international students looking to study in Lisbon. Relo.AI guides students through every transition step and relocation to this vibrant academic setting.
Our services are tailored to meet your needs, ensuring a smooth and responsible relocation experience. 🚚
Schedule a consultation to discover how we can assist you in your relocation journey to study in Lisbon.
Start your relocation experience by filling out the form today.
To Bring It All Together,
Lisbon, Portugal, is a city that offers not only a fantastic cultural experience but also a world-class education destination. The ten universities mentioned in this post provide various programs and opportunities for international students. Whether you are interested in humanities, sciences, business, technology, or more, Lisbon has something to offer for everyone.
But also immerse you in a vibrant, diverse, and culturally enriching atmosphere to enhance your educational journey. Visit the university websites for more information on programs, admission requirements, and application procedures. Embark on a transformative academic adventure in this captivating and inspiring city. Study in Lisbon and experience a truly enriching educational journey.