The tribe of digital nomads, freelance adventurers, and location-independent entrepreneurs is expanding daily. Exploring new frontiers with their laptops as their faithful companions. But with this freedom also comes the reality that the unexpected is part of traveling – missed flights, sudden illnesses, lost luggage. That's where SafetyWing Nomad Insurance 2.0 is for you.
With comprehensive health coverage, travel assistance, and innovative benefits designed for digital nomads, remote workers, and adventurers alike. This revamped insurance program is not just a policy—it's a passport to peace of mind wherever your wanderlust leads you. Let's know how SafetyWing has redefined travel insurance to keep you safe in a world without borders.
What is SafetyWing Nomad Insurance 2.0?
SafetyWing's innovative travel insurance product has been upgraded to cater to the unique needs of digital nomads, remote workers, and adventurers who are perpetually on the go. At the heart of this latest iteration is Nomad Insurance 2.0. Which boasts enhanced features and benefits designed to provide a dynamic safety net that adapts to the ever-changing requirements of today's travelers.
It's a flexible and affordable insurance option that offers coverage for a wide range of situations that travelers may encounter during their journeys. Whether you're embarking on a short weekend getaway or planning a year-long expedition. SafetyWing can adapt to your travel duration and destination, making it an accessible and dependable choice for all types of globetrotters.
What Type of Insurance is This?
SafetyWing Nomad Insurance 2.0 falls under the category of travel insurance. It is specifically designed for those individuals who lead a nomadic lifestyle, often relocating between countries and spending extended periods abroad. This insurance serves as a safety net to protect them from unexpected medical expenses, travel mishaps, and other unforeseen events that can disrupt their plans. 
With coverage in over 180 countries and territories worldwide. The policy durations range from a minimum of 5 days to a maximum of 364 days, starting at just $42 per month. A claim approval time within 5 business days, offers comprehensive and flexible protection. It boasts a customer satisfaction rating of 4.5 out of 5 stars on Trustpilot, reflecting its reliability and appeal to travelers.
What is Covered?
Nomad Insurance 2.0 offers a comprehensive range of coverage, making it a reliable choice for travelers. Whether you're planning a weekend getaway or a year-long expedition. This insurance has you covered with a variety of essential protections, ensuring your peace of mind while you explore the world.
Here are some of the key areas it covers:
Medical: SafetyWing Nomad Insurance provides coverage for medical emergencies, including hospitalization, doctor visits, and prescription medications. It is crucial, as healthcare costs can vary significantly from one country to another. This coverage guarantees essential medical care without worries.
COVID-19: In the age of the pandemic, having coverage for COVID-19-related expenses is a top priority. Nomad Insurance 2.0 includes coverage for COVID-19 testing, treatment, and quarantine expenses. Offering you peace of mind and financial protection in case you encounter the virus during your travels.
Travel: It offers protection for trip interruptions, delays, and cancellations. It ensures that you're not left stranded or out of pocket due to unforeseen travel disruptions. Allowing you to continue your journey or return home without the stress of unexpected expenses.
If you die: In the unfortunate event of a traveler's demise during their journey. This digital nomad insurance provides coverage for the repatriation of remains, which can be a significant expense. This coverage alleviates the burden on loved ones by handling logistical and financial challenges in tragic situations.
Nomad Insurance 2.0 vs. Standard Travel Insurance
In an ever-changing world, insurance needs to evolve. Nomad Insurance 2.0 signifies a new era of travel coverage, offering innovative features and flexibility that distinguish it from traditional Standard Travel Insurance. Whether you're a frequent traveler or planning an occasional trip, understanding the distinctions between these insurance options is crucial.
Let's explore the key differences between these two options:
| | | |
| --- | --- | --- |
| Coverage Area | Nomad Insurance 2.0 | Standard Travel Insurance |
| Medical Expenses | Up to $250,000 per year | Up to $100,000 per year |
| COVID-19 Coverage | Included | Coverage may vary |
| Trip Interruption/Cancellation | Up to $5,000 per trip | Up to $2,000 per trip |
| Emergency Evacuation/Repatriation | Up to $1,000,000 | Up to $500,000 |
| Personal Liability | Up to $100,000 | Up to $50,000 |
| Adventure Sports Coverage | Included | Optional add-on |
| Pre-existing Condition Coverage | Limited | May be excluded |
| Coverage Period | Flexible (5 days to 364 days) | Fixed (usually per trip) |
| Premium Cost | Affordable | May vary widely |
Please Note: These figures are hypothetical and for illustrative purposes only. Actual coverage and premium rates can vary based on factors such as age, destination, and specific policy terms.
The following provides a simplified comparison between Nomad Insurance 2.0 and a standard travel insurance policy. It highlights some of the key differences in coverage and flexibility, which can help you make an informed decision based on your individual needs and travel plans.
What are the Duration Options for Purchasing This Insurance?
SafetyWing Nomad Insurance 2.0 offers flexibility as one of its advantages. You can purchase coverage for as few as 5 days or up to 364 days, tailoring your insurance to your precise travel needs. This customizable duration ensures that you have the right level of protection precisely when you need it without overpaying for unnecessary coverage.
Whether you're embarking on a short business trip or planning an extended adventure. SafetyWing's adaptable options ensure you're always protected, no matter how long or short your journey may be. This flexibility also means you can adjust your coverage duration as your travel plans evolve. Providing convenience and peace of mind throughout your nomadic life vs. settled life.
What's the Filing a Claim Process?
Filing a claim with SafetyWing Nomad Insurance is easy and hassle-free. If something unexpected happens during your travels, reach out to their friendly customer support team. They'll walk you through the entire claims process and provide you with the necessary forms and guidance. Remember to keep all your important documents, like medical records and receipts, handy to support your claim.
This streamlined claims process ensures that you get the help and reimbursement you need quickly. Making it easier to deal with unexpected situations while you're on the go. With SafetyWing's responsive customer support and precise documentation requirements, you can be confident that your claim will be handled smoothly and efficiently. It means you can concentrate on enjoying your travels.
Global Health Insurance
Global health insurance provides essential coverage for individuals and families who frequently travel or live abroad. This comprehensive insurance plan ensures that you have access to quality healthcare services worldwide, offering peace of mind and financial security in the face of unexpected medical expenses whether you're a digital nomad, an expatriate, or simply someone who enjoys exploring different countries.
Global health insurance ensures that you're protected, no matter where you are. It typically includes coverage for medical emergencies, hospital stays, doctor visits, prescription medications, and sometimes even dental and vision care. With global health insurance, you can focus on your adventures and international experiences, knowing that your health and well-being are in good hands.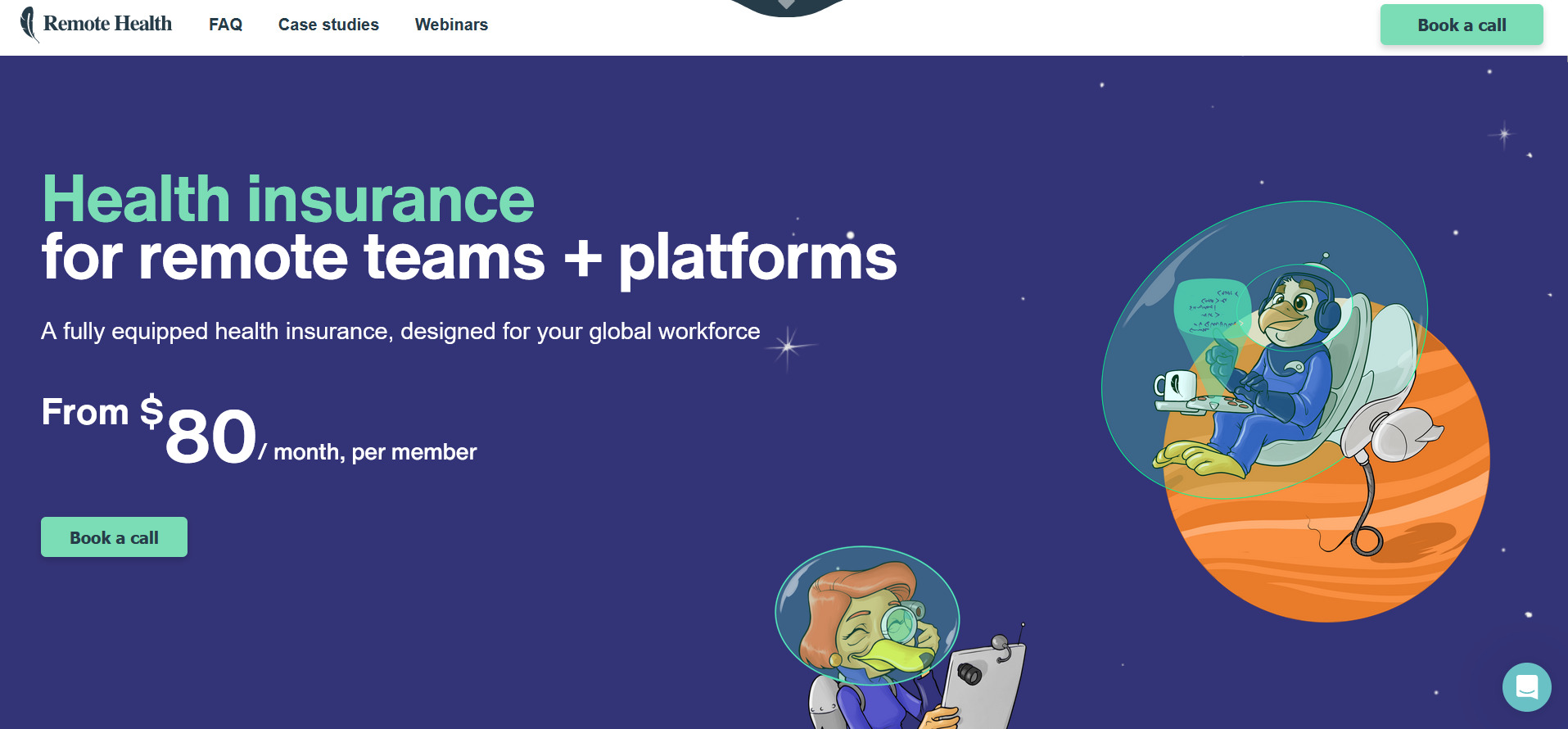 Other Insurance
While SafetyWing Nomad Insurance is a fantastic option for many travelers, it's essential to consider your unique needs. Depending on your situation, you can supplement it with additional insurance, such as trip cancellation insurance or specialized coverage for high-risk activities. For those planning extended journeys or needing protection for specific personal items. 
Exploring tailored insurance options can provide a more comprehensive safety net, ultimately giving you peace of mind throughout your travels. Evaluating your requirements and carefully considering multiple insurance options ensures that you have a well-rounded protection plan in place for your travels. Fully customized to your specific circumstances and preferences.
Insurance Cancellations
If your travel plans change, SafetyWing Nomad Insurance allows for cancellations and refunds within a specific window, provided that no claims have been made. It adds another layer of flexibility to the policy, accommodating the unpredictable nature of travel. You can request a cancellation conveniently either via chat or email at support@safetywing.com.
It's important to note that if you request a cancellation after your insurance has already started. The unused portion of your premiums will be refunded if you haven't filed a claim. A $25 cancellation fee will be applied. This policy feature ensures that you have the freedom to adapt your coverage to your evolving travel circumstances while maintaining your financial future.
SafetyWing Nomad Insurance 2.0 Is Good For You?
Yes, Nomad Insurance 2.0 serves as an enhanced safety net for modern travelers, providing comprehensive coverage and flexibility. It's an excellent choice for digital nomads, remote workers, and adventurers who need reliable protection during their journeys. Its responsive customer support and straightforward claims process add further value, making it a top pick for those on the move.
The suitability of this insurance depends on your individual needs and travel plans. So it's essential to assess your situation carefully and choose the insurance that best aligns with your requirements. Whether you travel often or occasionally, assessing your specific needs and preferences will guide you in deciding if SafetyWing Nomad Insurance is the right fit for your journey.
Make Your Relocation Journey Easy and Confident with Relo.AI
At Relo.AI, we understand the unique needs of digital nomads, remote workers, and travelers, which is why we recommend SafetyWing Nomad Insurance 2.0. 👩‍💻
This insurance is tailored to support your lifestyle, ensuring that you're covered wherever your work or adventures take you. 
On the other hand, if you are relocating to a new destination or finding a new home, Fix a meeting with us. We provide bespoke relocation services designed to streamline your journey.
Fill out the form now to initiate your seamless relocation experience, empowered by our expert support and smart, informed decisions. 🚚
In Final Analysis,
SafetyWing Nomad Insurance 2.0 is not just an insurance policy; it's a companion that travels with you, offering protection and support when you need it most. Nomad Insurance aims to mitigate these risks by providing a robust insurance solution that allows travelers to explore with confidence. Nomad Insurance is a dependable safety net tailored to modern travelers' unique needs, ensuring crises become manageable situations.
Affiliate Disclosure: This article contains affiliate links. If you purchase them, we may earn a small commission at no additional cost to you. Please be assured that we only recommend products and services that meet our quality standards.