Miami, Florida, isn't only a sought-after vacation spot; it's also a thriving hub with abundant job opportunities and room for career advancement. With its stunning beaches, rich cultural scene, and bustling nightlife, Miami is more than just a tropical paradise—it's a place where various cultures and industries come together to create a vibrant and unique atmosphere for those seeking a job in Miami.
If you're on the lookout for a job in Miami and you want to make the most of your career prospects while savoring all the benefits of living in the Sunshine State, then this guidance is just what you need. Let's explore the steps you should follow to make your dream job in this vibrant city a reality.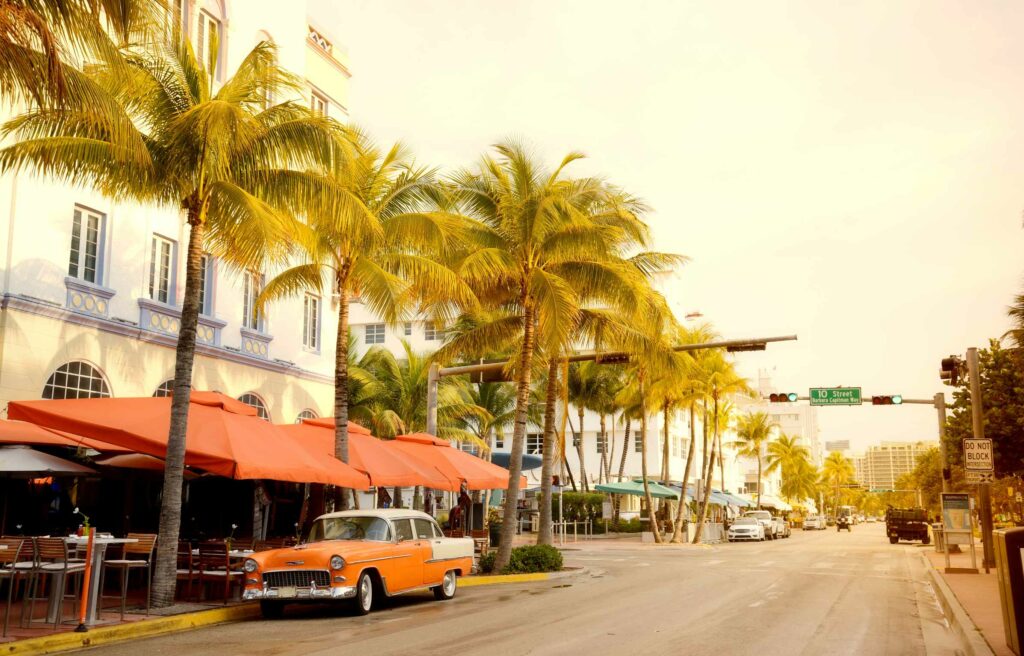 Researching the Miami Job Market
Miami boasts a thriving job market with an impressive 1.8% unemployment rate as of July 2023, significantly lower than the national average of 3.6%. The city's diverse economy encompasses vital industries like tourism, hospitality, finance, healthcare, technology, and green energy. Fueled by domestic and international travelers, the tourism industry offers abundant opportunities. 
While the robust hospitality sector features the biggest hotel chains, restaurants, and bars, finance enthusiasts can explore positions in banks, investment firms, and insurance companies for those looking to find a job in Miami. The healthcare sector is flourishing, boasting various hospitals, clinics, and research facilities. Miami's burgeoning technology industry attracts tech startups and major companies.
Crafting an Impressive Resume and Cover Letter
Your resume and cover letter are your first impressions of potential employers when you want to find a job in Miami. Tailor your resume to match the preferences of Miami employers looking for candidates with strong communication, problem-solving, and teamwork skills. Highlight relevant skills and experiences that demonstrate your value to their organizations. For example, if you are applying for a job in the tourism industry.
Show enthusiasm for the city in your cover letter; let employers know why you're excited about working in Miami, a vibrant and diverse city with a booming economy. According to a recent Miami Chamber of Commerce study, the city's economy is expected to grow by 4.5% in 2023, creating more than 50,000 new jobs. Find a job in Miami, a major international trade and finance center.
Here are some specific tips for writing an impressive resume and cover letter for Miami employers:
Use keywords that are relevant to the job you are applying for.

Quantify your accomplishments whenever possible.

Use active verbs and strong language.

Proofread carefully for any errors.
Leveraging Online Job Search Platforms
Each month, a staggering number of over 100,000 job opportunities are advertised online, showcasing the booming job market in the city. With such a rich array of options, you're more likely than ever to stumble upon a role that matches your skill set and aligns with your career relocation and goals. 
Here are some tips for leveraging online job search platforms:
Explore popular job search websites: Some of Miami's most popular job search websites include Indeed, LinkedIn, and Monster. These websites allow you to search for jobs by keyword, location, and other criteria. Take advantage of their advanced search features to narrow down your options effectively.
Create a compelling online presence on LinkedIn: LinkedIn is a social networking site for professionals. By creating a profile on LinkedIn, you can connect with potential employers and colleagues, showcase your skills and experience, and join relevant industry groups to stay updated on remote job opportunities.
Set up job alerts: Job alerts allow you to receive notifications when new jobs matching your criteria are posted. It's a great way to stay up-to-date on the latest job openings, especially if you're looking for remote work or specific job types. Tailor your alerts to receive relevant job postings directly in your inbox.
Prepare a Digital Portfolio: Depending on your profession, consider creating a digital portfolio or personal website to showcase your work, projects, and achievements. It can give potential employers a more comprehensive view of your qualifications and capabilities.
Navigating the Application Process
Submitting applications promptly and accurately is essential, but the follow-up steps can make a significant difference. After applying, consider sending a polite and concise follow-up email to the hiring manager or HR department. Express your continued interest in the position and inquire specifically about the expected timeline for the hiring process.
This proactive approach demonstrates your enthusiasm and keeps you on their radar. Be prepared for pre-employment assessments, such as skills tests or personality assessments, which are increasingly common in the hiring process. Preparing in advance will help you excel in these assessments and increase your chances of landing the desired job.
Also read: Top 10 Companies Hiring Remote Workers: Grab the Opportunity!
Preparing for Interviews
When preparing for interviews in Miami, it's crucial to research potential employers thoroughly to demonstrate your genuine interest during interviews. This effort involves delving into the company's history, mission, products or services, and culture. Stay updated by reading recent news articles about the company, showcasing your dedication to becoming an integral part of their team.
Boost your confidence by practicing common interview questions, which will help you perform well during interviews, especially when trying to find a job in Miami. There are numerous lists of common interview questions available online for your reference. Being well-prepared for these inquiries can make a significant difference.
Here are some points to consider when preparing for interviews in Miami:
The average interview length in Miami is typically around 30 minutes.

Be ready to answer common interview questions such as "Tell me about yourself," "Why are you interested in this position," "What are your strengths and weaknesses," "What are your salary expectations," and "What are your career goals?"

The average salary for professionals in Miami is around $60,000.

Recent data shows that Miami's unemployment rate stands at approximately 4.3%.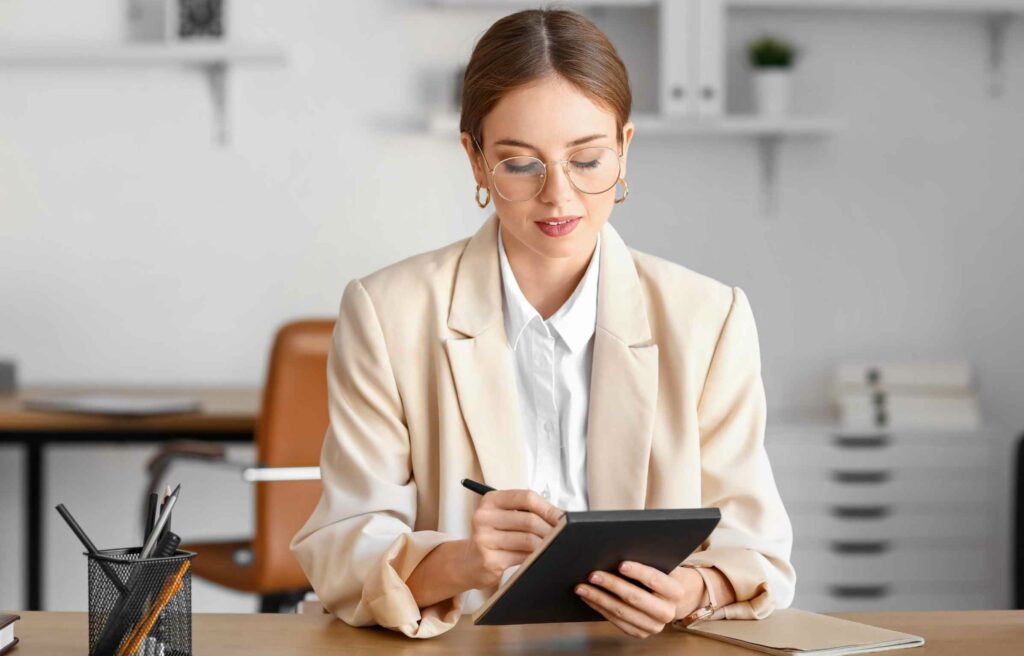 Top Industries in Miami 
Miami boasts a vibrant and diverse economic landscape, reflecting its rich cultural tapestry and offering numerous opportunities across numerous sectors. If you aim to find a job in Miami, you'll be encouraged by the city's role as a significant transportation and commerce nucleus. Paired with a thriving economy, it enhances the allure of pursuing a career in this dynamic city.
| | | |
| --- | --- | --- |
| Industry | Employment Rate | Average Salary |
| Professional, Scientific, and Technical Services | 13.3% | $70,920 |
| Healthcare and Social Assistance | 12.8% | $62,890 |
| Accommodation and Food Services | 12.5% | $32,980 |
| Retail Trade | 15.6% | $31,230 |
| Transportation and Warehousing | 7.8% | $45,440 |
| Financial Activities | 6.4% | $71,990 |
| Construction | 4.1% | $53,370 |
| Manufacturing | 3.9% | $50,580 |
| Information | 3.6% | $64,550 |
| Utilities | 1.7% | $74,230 |
Miami's leading sectors offer some high salaries. It comes from the city's robust economy and its role as a pivotal center for transportation and trade. So, if you're searching for a job in Miami with a stellar paycheck, these are the industries to zero in on.
Here are some of the highest-paying jobs in Miami in 2023:
Physicians and surgeons: $208,000

Software developers: $110,140

Dentists: $156,280

Registered nurses: $75,330

Financial managers: $137,460

Pharmacists: $122,230

Lawyers: $120,940

Computer and information systems managers: $127,840

Architects: $87,890

Civil engineers: $87,190

Sales engineers: $102,840
Securing a job in Miami with a good salary and benefits is possible, given the high demand for various positions in the city. Armed with the proper skill set and experience, you'll not just find a job in Miami but embark on a fulfilling career path there.
Adapting to Miami's Work Culture
Miami's work culture thrives on a "work hard, play hard" philosophy, emphasizing the importance of a balanced life. The city's diversity and multicultural influence add a vibrant tapestry to the work environment, so embrace this rich mix. Many industries here offer a relaxed and flexible atmosphere, but it's crucial to remain adaptable with Miami's unique blend of professional ambition and coastal charm.
When embarking on your job search in Miami, it's essential to grasp the city's unique work environment, where professionalism mingles with a laid-back charm that fosters collaboration and creativity. This blend can lead to exciting new opportunities. For a more comprehensive look at Miami, consider reading our complete city guide on relocating to Miami. This resource offers valuable insights to ease your move.
Set Your Sunshine State Career in Miami with us! ☀️
At Relo.AI, we are committed to empowering individuals as they navigate their professional journey and relocation to this vibrant city. Our innovative solutions are designed to meet the diverse needs of job seekers looking to excel in their careers and settle into their new lives in Miami.
Boost your job search and relocation experience with our comprehensive services:
Personalized job matching to find the perfect role in Miami.
Relocation assistance, including housing and logistics support.
Networking opportunities to connect with local professionals.
Cultural integration guidance to help you adapt to Miami's unique atmosphere.
You can schedule a consultation with us to discover how we can enhance your career transition and make your move to Miami a success in this dynamic job market and city.
Wrapping Up!