Are you considering relocating to San Juan, PR? It is one of the oldest and the most populous regions in the US. Juan Ponce De Leon founded this magnificent city in 1521. He was the one to name it the City of Puerto Rico, meaning rich port. While there is disagreement among locals on which city is older, St. Augustine (founded in 1565) and San Juan, most people believe San Juan, PR, is one of the oldest territories in the US.
San Juan was one of the busiest points in the 16th century as it was the route for all major Spanish expeditions to the world. St. Juan is in the Northern Coastal Plains in the region of Karst, located in the north of Aquas Buenas. You can find the city of Bayamón in the East, and St. Juan shares its borders with Carolina and Trujillo Alto in the West.
The modern metropolitan area of San Juan consists of three major districts areas. These include the Old San Juan City, Resort and Beach area, and the other areas surrounding this city. These communities include Rio Piedras, which became a part of San Juan in 1951 but was initially founded in 1714.
San Juan Today
San Juan has now added the suburban regions into its jurisdictions, including notable mentions like Hato Rey, Río Piedras, Santurce, Miramar, and Condado. It is the center of metropolitan activities on the island and is the largest processing center. Brewing, distilling, and petroleum are some of the main activities in San Juan. They also have clothing, metal products, pharmaceuticals, and much more on the island.
Relocating to San Juan may sound exciting as the city offers so much. However, there are a few things that you need to consider if you want to make things simple for you. You should know about the city's culture, what the climate is like, how the economy works, and the employment opportunities in San Juan.
Therefore, we are here to help you out in this situation, and we will give you all the necessary information needed to start your life in San Juan. We will explain everything but first, let us look at some interesting facts about relocating to San Juan, PR.
Interesting Facts about San Juan City
San Juan is the capital and the most populous city in Puerto Rico.
It was discovered by Christopher Columbus on November 19, 1493, during his two-day trip to the New World.
San Juan's original name was also Puerto Rico, but it was officially changed to San Juan, as it was the original name of the island back in the 1500s.
Juan Ponce de Leon found the city of Caparra in 1508 but saw another area with a great harbor and named it San Juan.
San Juan is named after Saint Juan Bautista (St. John the Baptist).
Guam, Cuba, and Puerto Rico were ceded to the US after the Spanish-American war. The US claimed sovereignty over the Philippines for $20,000,000 after the treaty of Paris was signed in December 1898.
Puerto Ricans were granted statutory citizenship in March 1917, making San Juan a US territory.
US citizens do not need a passport to visit San Juan, which makes it easier for them to move to the city without making too much effort.
San Juan has the highest vehicle density in the country, which means over 4000 vehicles per paving mile.
It is an ideal place to mail postcards and letters at domestic rates anywhere around the United States.
Relocating to San Juan is a fantastic place and will surely give you a lifetime experience when you visit it. However, visiting and moving to a place are two completely different things, and it is important to know what it would be like to live in San Juan. So, we have compiled the pros and a few cons that you might have to deal with when you move to San Juan.
What is it like to live in San Juan?
The Pros
The weather in San Juan, PR, is perhaps one of the main reasons anyone should plan to move to this part. It has a mild climate all year long as the average summer temperatures stay between the 80s while the average winter weather is in the 70s. However, the summer trade winds that once brought Christopher Columbus to the city. So, if you aren't a winter person, you are going to love this city because most of the time the temperature is high in the region.
You can also retreat to the mountains if you want to live in colder climates, and you can experience frequent rains in San Juan. So, it is best to take an umbrella with you when you go somewhere because you never know when it will rain. San Juan receives an average rain of 2 to 5 inches in a month; it is much higher in the Rainforest on the right side of the island.
Tax incentives and job opportunities are the top reasons most people move to Puerto Rico because the options you have here are limitless. You can enjoy 0% capital gains if you do not have the proper paperwork in San Juan on your US income. Puerto Rico is neither a state nor a country in the U.S. They may not have the right to vote, but they have autonomy over their taxes which lets you legally minimize the income tax you pay here.
The population in San Juan is very welcoming and open-minded to new settlers. Most of the people who come here for incentives are successful or established or are looking for an opportunity to set up their business. It is an ideal place to start a new business or step into the cryptocurrency world (more on this later).
The Cons
San Juan has a party culture and people who love meeting and interacting with one another. While this seems like an exciting idea in your teens or early 20s, it gets a little annoying at a later age. Imagine trying to find some peace but being unable to do so because of the party culture in San Juan.
While the weather in San Juan stays the same all year long with rains in intervals. You will still need to deal with warmer weather as compared to the other regions in the country. This means you must have an efficient HVAC (higher energy bills) or move to a mountainous area for cooler weather.
The cost of living in San Juan is average to high depending on where you live. But as a reference, you should know that San Juan is 13% more expensive than the average U.S. living cost. So, ensure that you have enough savings to survive here before you move in.
The Cost Of Living in San Juan
Most people believe that living or relocating to San Juan is expensive; while that is true in most cases, it also depends on your lifestyle. In San Juan, grocery items are expensive as compared to U.S. prices. Food is amazing in San Juan, and there is a wide variety of cuisine and restaurant options. The down-home Criollo to the fancy Michelin star provides delicious food for $10 to $50 per meal. Keep in mind that the local government regulates the prices for groceries and dairy products, including milk, eggs, and meat.
Similarly, owning a vehicle is difficult because of high fuel rates, which contribute to the maintenance cost of the vehicles. The public transport isn't too expensive nor too cheap; a one-way ticket in San Juan costs $1.50, while a monthly pass ranges up to $39. Utility costs in San Juan are rather higher as the prices for internet go up to $65 for a basic 8-10 Mbps package. Electricity costs $ 200; blackouts are also a common problem for the people in addition to all these issues. Entertainment and recreational activities are relatively cheap as an average cinema costs around $7 while a fitness club or golf club costs around $40 on average.
Housing Costs and Accommodation Options in San Juan
Clothing is fairly expensive as a pair of jeans costs around $60, and pairing it with shoes will cost you another $80. The monthly rent for a decent place in San Juan is $500, which isn't too much, but a larger apartment will cost you $1200 or so. So it is undoubtedly all about the kind of life you want here.
The average housing cost in San Juan is $938 on rent for accommodation and over $1900 for a house in a better location. We know that it can often get overwhelming to pay so much money if you have just relocated to San Juan.
Therefore, if you're considering relocating to San Juan. We suggest you reach out to Relo AI because we have the skills and expertise. Experience to help you find the right home in San Juan. We will suggest if you should buy or rent a house or look for some other alternative until you settle in the city. It also matters if you decide to come alone or with family because housing costs vary. Our experts also suggest a few accommodation options that you can consider before choosing a house.
Weather in San Juan
In relocating to San Juan, PR, the summers are hot, and the winters are cold. Typically, the weather throughout the year remains dry and clear. If you were to visit San Juan, you are set to experience all four seasons.
Summers in San Juan usually last for 3.9 months and start in November and end in March. According to experts, San Juan experiences around 247 days of sunshine. Temperatures can go up to 93°F, and January is the hottest month of the year. The summers are very welcoming in San Juan as many tourist activities occur during this time. They kick start in early February and go on to mid-April. Then again, start from mid-October all the way late into December.
The lowest temperature recorded in San Juan is 69°F. During June, the days are the longest, and that is when most tourists decide to visit. This has a direct impact on their economy and earnings as well as labor development.
However, humidity and precipitation can also become a problem if you want to live in a place with warmer pleasant weather. Keep in mind that San Juan's weather is on the warmer side, and living here may not be the best decision if you do not like summers.
Getting Around San Juan
Every city offers different transport options that people can choose depending on their budget, traffic intensity, etc. For example, you would take the subway if you are in New York or book a cab if you are in Canada. Similarly, understanding the transport option is essential when you move to San Juan as it is a small island that is 100 miles long by 35 miles wide(1,608 km²). Following are some of the travel options in San Juan as a group or if you are moving there soon.
Car Rentals
Hertz, Thrifty, National, Avis/Budget, and Alamo Enterprise are some rental car options that you can easily find in San Juan to move around the city. Luis Muñoz Marín International Airport in San Juan is the best place to get any of these rental cars. However, other notable companies like U-Save, E-Z, Sixt, Popular, Charlie Car Rental, and Allied are great options to get around San Juan.
Bus or Shuttle
You can choose from various bus or shuttle rental companies in San Juan. These companies include VIP Limo, GO Puerto Rico Shuttle, and Gray Line Puerto Rico. There is a network of 30 buses in San Juan governed by the Department of Transportation and Public Works. It includes the areas of San Juan, Guaynabo, and Bayamó. The average fare of these buses is 1.75 c, and the Urbano trip costs around $1.50.
Uber
Uber is a popular commute option around the island as Puerto Rico itself has over 4,000 Uber drivers. The majority of these drivers work in San Juan. It has better transport services as compared to Ponce in the south, but keep in mind that these Uber cars won't be readily available in other areas.
So, you will have many traveling options if you move to San Juan. You can also make a one-way trip across the island in around 8 hours if you do not find excessive traffic.
Walking
Walking is another popular travel mode for people in San Juan as most of the places are nearby. You can also find rental cycle stands all around the island and travel without a fuss. These cycle providers have reasonable daily charges, and you can even return the bike and get your remaining payment. We suggest that you take regular walks in San Juan to get closer to nature.
While San Juan has pretty much everything that makes it a good place to live, there are a few challenges that you may have to face. It is important to have a clear idea of the employment rate and opportunities of a place before moving there. In the next section, we will discuss the unemployment rate and jobs in San Juan. So you know what options you have or what work would suit you if you relocated here.
Unemployment and jobs in San Juan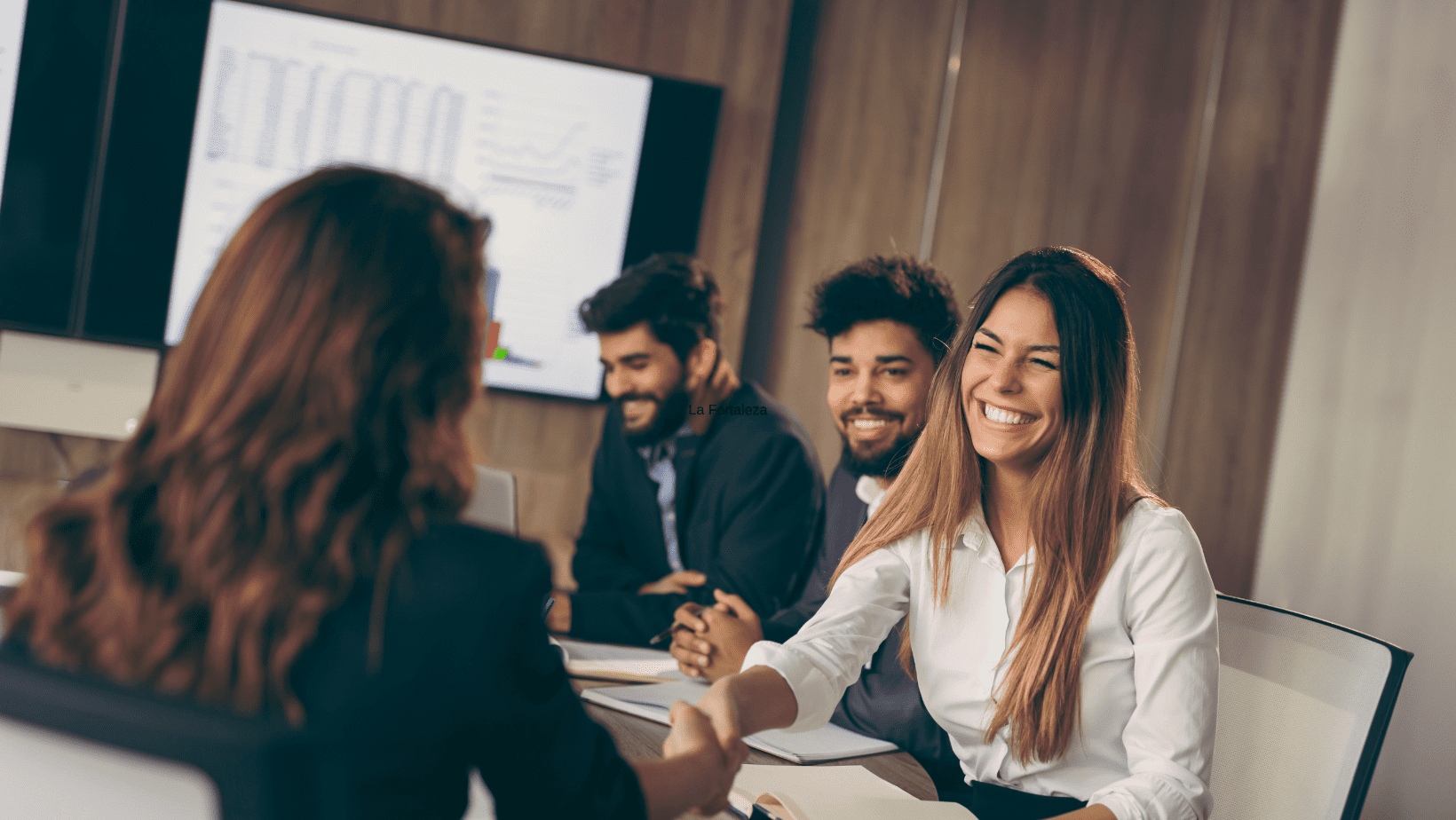 San Juan managed well in the pandemic despite so many bans. San Juan had a ban on alcohol sales and major business options. The highest and lowest unemployment rates in San Juan depend on the season of the year. For example, the lowest unemployment rates are recorded in summers, while the highest unemployment is in the winters. This is because the tourism rates depend on the climate.
The peak unemployment rate due to the COVID 19 situation was around 3.7% in 2019. Average activity increases in the summer leading to more labor and developmental work. The pandemic affected the hospitality industry, including bars, restaurants, hotels, and motels the most.
The results were even more severe in regions that rely on tourism to get through and earn. Sugar, refining, metal making, tobacco, and brewing are some of the most common industries in this region.
San Juan had an average of 5,960 nonfarm jobs for its residents in 2019, which was around 2% higher than the previous year. San Juan took longer than any other region to recover from the great recession back in the early 2000s. It took over a decade to improve the situation, but things went south due to the pandemic in the industrial sector as well. The employment rates dropped 32% percent in August because of business closure and COVID restrictions.
While most US states faced problems due to the Great Recession, San Juan's construction industry was no different.

Service-based unemployment was at its lowest during 2001.
There are equal employment opportunities for men and women in San Juan; 51.8% (2019) of the total workforce is females. These women work in different sectors, including healthcare, social assistance, and enterprises.
Conversely, men make up 48.2% of the workforce and work in major industries like utilities.
San Juan Income
The average income in San Juan County for over 6400+ jobs amounted to a total of $230.6 million. The country's average wage for the year was about $38,000, which is quite higher than the rest of the regions in Puerto Rico (2019). The median hourly wage for people in relocating to San Juan in 2018 was about $23, which is lower than the median of $25.69.
So, it is important to note that if you plan to relocate to San Juan anytime soon, you should have a passive income to ensure that you maintain financial independence.
Places to Visit in San Juan
San Juan is a major tourist site and earns most of its revenue from tourism. We know that it becomes difficult to choose where to go when you first move to the city. But we are going to help you. Puerto Rico itself has over 300 beaches, many of which are located in San Juan. Take a look at some of the best places to visit in San Juan for the ultimate fun.
Old San Juan (San Juan Viejo)
Spanish colonial architecture and about 500 years of history are the highlights of the streets of Old San Juan, also called San Juan Viejo. It is one of the World Cultural Heritage sites in the region and one of the oldest cities.
The Old San Juan has over 700 restored 16th and 17th-century buildings. Making it one of the best sites to visit if you love learning about historical places. The Fuerte San Felipe del Morro or El Morro is a must-visit place in the city. The visitors and dwellers can wander the streets and admire the natural beauty of the San Juan Historic Site.
You can also head out to the outdoor patio and enjoy a light meal on the way. We also suggest planning a visit to the museums nearby and exploring the true beauty of historical architecture.
Fuerte San Felipe Del Morro (El Morro)
Surrounding the San Juan Bay is a land jutting into the ocean called El Morro. El Morro was first built in 1539, after which construction continued on-site for the next 250 years. Making it one of the most prominent and largest historical sites in the Caribbean. More construction was done later between the 1760s and 1780s, building many of the walls surrounding it.
You will find dungeons, tunnels, and ramps used as a network to trap enemies in the past. They also have small dotted sentry boxes that we call Caritas, which are a unique feature of the Puerto Rican forts and now a national symbol.
You can also enjoy the incredible view of the vast open lawn from the top of El Morro. You can enjoy looking at the magnificent San Juan or the open sea from either side of the fort.
Castillo de San Cristóbal (Fort San Cristóbal)
While El Morro is a symbol of historical heritage, Fort San Cristobal is also a prominent site. It is the largest fort built by the Spanish in the New World, stretches over 27 acres of land, and has over five individual units that connect through moats and tunnels.
The fort once protected the Old San Juan city till 1790 against land threats. El Morro, on the other hand, protected the seas.
Condado Ocean Park Beach
The land between Laguna Condado and the Atlantic Ocean is called the Condado Ocean Park. It attracts tourists from around the world. Traveling enthusiasts also consider it a mini Miami Beach on the edge of the region.
Condado has many accommodation options, activities, and hotels for its visitors that aim to provide all facilities. Ocean Beach is in the middle of this region which surrounds houses and beach retreats.
The Ocean Park beach stays clean around the year and is highly popular among the locals. It also has a large convention center with many shopping, restaurant, exhibition, and exploration points for dwellers and tourists alike.
La Fortaleza
La Fortaleza was built for defense against The Carib Indians and other foreign invaders. The Earl of Cumberland and General Bowdoin Hendrick were both captured in this fort in their separate times. However, the fort lost its military importance over time and became more of a residential settlement for the people here.
The Puerto Rican governor settled here, and Fortaleza is now the governor's house. It is one of the oldest buildings in the western region. Over 150 governors of the state have lived in the fort since its construction.
Therefore, the building has gone through many changes through this time. With a blend of historical and modern architecture. It also has a touch of 19th-century architecture which makes it a must-visit place.
Museum of Puerto Rican Art (Museo de Arte de Puerto Rico)
If you are interested in Caribbean Culture, then the Puerto Rican Art Museum. It is the best place as it gives you a chance to explore the culture, history, and background of the region. The museum was first opened to the public in 2000 despite its construction as early as the 1920s. The older portion of the museum has a valuable collection and is perhaps the first thing you will see when you enter the museum.
The east wing of the museum is the newer portion and consists of a five-story building. A theatre that can accommodate up to 500 people in a single sitting, popular restaurants, and a sculpture garden that has one of the finest arts in the region.
You can also hold workshops and exhibitions in this building in a separate area to showcase the finest art pieces.
Plaza las Americas
Beaches, art, and old architecture aren't the only things that relocating to San Juan has to offer to its people. It also has one of the best shopping plazas in the country called Plaza Las Americas. This is the place for you if you have been missing out on shopping trips or need to get a few essential items. It has the top US brand chains and the best cinemas.  We know that it isn't a must-visit place when you settle in San Juan, but it's still a good option if you want everything under one roof.
San Juan and the Crypto Environment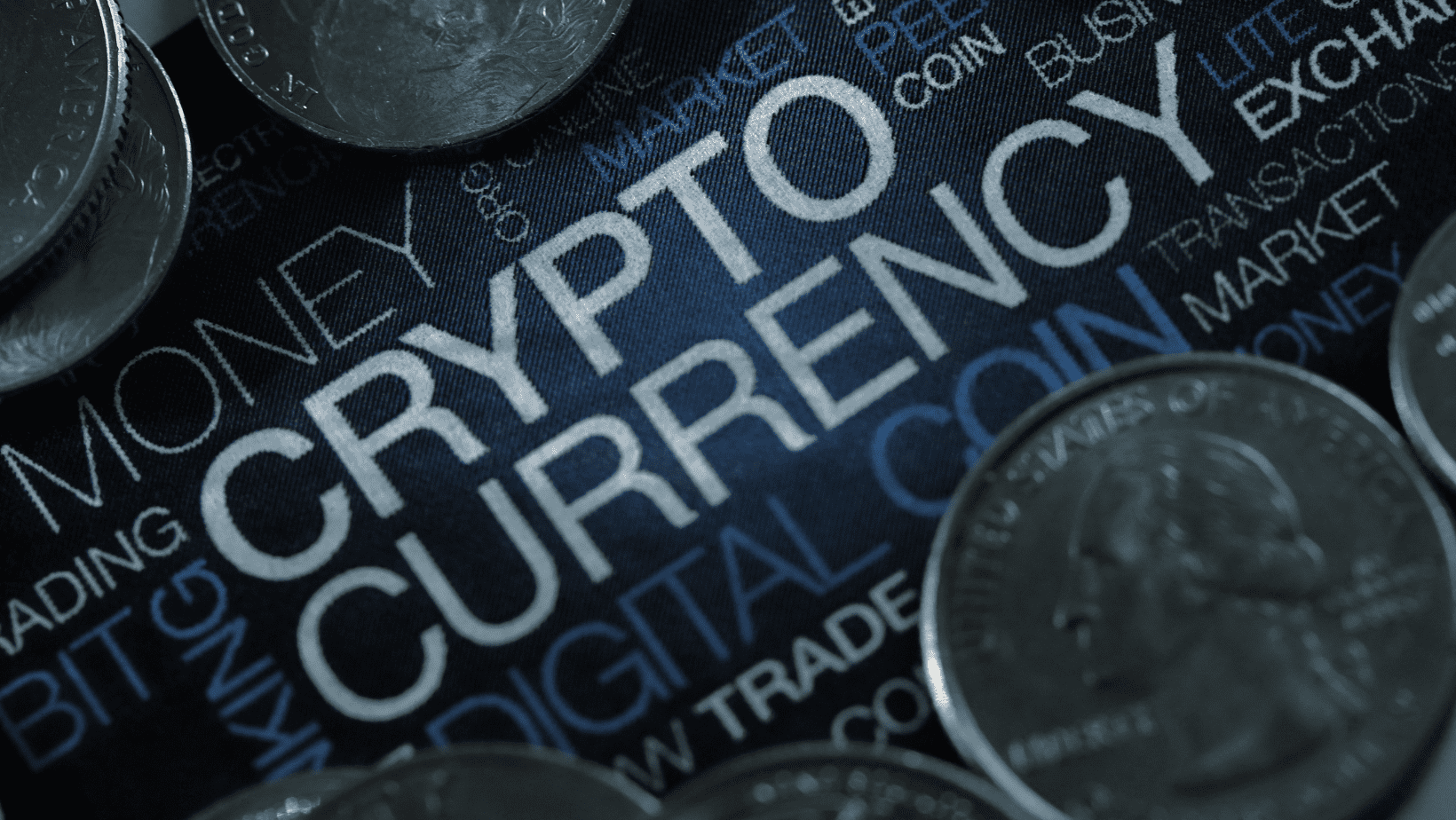 If you ask us, investing in cryptocurrency is a great way to begin making some extra cash. Thanks to the 0% capital gain policy in the region. Let us take a look at it in detail. Most people who move from the US to Puerto Rico take advantage of Act 22 (now called Act 60 since 2020).
It means that there is 0% taxation on capital gains to attract more people to move here. People have two reasons for relocating to San Juan: to make money (through crypto) and to avoid taxation.
The taxes for the same cryptocurrencies in the US are as high as 30% to 40%, which differs from one state to another state. This means you can save a considerable amount on taxes if you relocate to San Juan. While most people do not think it's a big enough reason to move to San Juan, it can benefit you a lot in the long run.
Let us consider an example:
Suppose your crypto profit is $50,000. While this seems like a good deal, a part of it goes to the government taxes in the US. You may have to pay as high as 37% on short-term capital gains, meaning you will have to pay $18500 for the tax alone.
This will make you lose more money than you think in the long run. Similarly, the tax amount increases along with your profit. Fortunately, you can easily save money when you relocate to San Juan.
The crypto environment is changing rapidly in Puerto Rico as many people are now moving to San Juan in hopes of making maximum profit. Reputable companies like Coinbase are also focusing on the region if you want to take a step and start earning as soon as you reach San Juan. It has one of the lowest fees for EU and US customers and can help you get on track since getting a 0% fee is also possible if you play your cards right.
It is currently a burgeoning region for Bitcoin lovers as the San Juan Mercantile Trust started using Bitcoins back in 2019. Several crypto enthusiasts like Brock Pierce moved to the island during this time and have made their efforts to turn Puerto Rico and relocating to San Juan specifically into a crypto-friendly region.
He named it "Peurtopia," and things look good when it comes to cryptocurrencies for the past few years. It is okay if you aren't sure how to buy these currencies in San Juan. You can refer to our guide below.
Crypto Community in San Juan
The destination of San Juan is a fantastic choice for a vacation and will undoubtedly offer you an unforgettable experience. Crypto entrepreneurs and investors believe Puerto Rico is on its way to becoming a cryptocurrency "haven." Numerous conferences are held in San Juan each year. We recently had a gathering of local crypto enthusiasts and visitors to explore Puerto Rico's potential as an industrial and investment hub for crypto.
Due to Puerto Rico's crypto tax advantages, efforts to educate students regarding blockchain programming, and cryptocurrency banking advances. Philanthropic endeavors, the island can be a beacon for innovation within the crypto industry and similar to the crypto community in Portugal City.
Cryptocurrency mining companies seem to be on the same page. Throughout the city, CryptoMondays San Juan events are held every Monday. The events held at prestigious restaurants, hotels, and business places include panel discussions, presentations, and general networking. Puerto Rico Blockchain Trade Association provides Pedro with additional support, which is good to see.
Puerto Rico will continue to be a global hub for the burgeoning blockchain industry through partnership projects, providing local communities and institutions economic and educational programs. In other words, we can say that the San Juan community is unique in crypto trading. The site is a hub for crypto trading. People come here to make money.
How to Buy Cryptocurrency in San Juan- Puerto Rico
Following are the two methods you can use to buy cryptocurrencies in Puerto Rico:
Currency Exchange
The easiest way of buying cryptocurrency in San Juan is through reliable cryptocurrency exchanges you can find in different parts of the area. You can choose any one of these providers as per your budget and requirements and start dealing in cryptocurrency.
However, know that the transaction fee, the withdrawal limit, and several other factors vary, and each platform has its specific rules. Moreover, some of these exchanges may require a separate wallet before you can start dealing. We suggest that you get a wallet of your own anyway since it will benefit you in the long run.
ATM
You can also buy Cryptocurrency via Automated Teller Machines that you can find all over relocating to San Juan. All you need is a telephone number, and you can buy cryptocurrency as per your needs. Using ATMs shouldn't be a problem as long as you are not buying a VERY big amount of coins in a single transaction.
It is still important to know a few things before you invest in cryptocurrencies and decide to relocate to San Juan.
Types of BitCoins in San Juan
There are three basic bitcoin options that you can choose from in San Juan. These are as follows:
Hardware wallet
Software wallets (these include mobile wallets for iOs and Android devices)
Cold storage (paper or steel wallets). The steel wallets help you back up your main wallet.
Thus, investing in Crypto when you move here is a great idea to maximize your income. However, make sure that you have enough capital before taking this step.
What makes the community unique in San Juan about crypto?
San Juan is a fantastic spot to visit and will undoubtedly provide you with a once-in-a-lifetime experience. Puerto Rico is any closer to becoming the "crypto haven" according to blockchain entrepreneurs and investors. There are lots of annual conferences arranged in relocating to San Juan.
A group of local crypto aficionados and visitors gathered on the island to examine Puerto Rico's potential as a crypto investment and industrial powerhouse. Michael Terpin, the founder and CEO of Transform Group, which conducts the crypto conference, and Brock Pierce, co-founder of EOS software development business Block. One was among the speakers on the lineup.
The crypto community in Puerto Rico is certain that the island can be a beacon of innovation for the industry. Thanks to local crypto tax advantages, efforts for blockchain-oriented programming education, cryptocurrency banking advances, and philanthropic endeavors.
Companies involved in cryptocurrency mining appear to agree. Every Monday, CryptoMondays San Juan events take place throughout the city. Panel discussions, presentations, and general networking are all part of the weekly events, which take place at famous restaurants, hotels, and business places.
Pedro has done a wonderful job, and I am glad he will be receiving additional support from the Puerto Rico Blockchain Trade Association. The collaboration projects will provide local communities and institutions. With joint education and economic programs, continuing Puerto Rico's heritage as a global hub for the burgeoning blockchain industry.
So we can say that the San Juan community is unique in the crypto trade. It is absolutely a hub for crypto trading. People used to visit it for their profits.
Top Things to Do in San Juan
San Juan does not only have historical landmarks, cultural sites, employment opportunities, etc. The city has plenty of other things to offer that you should look forward to once you move here. Following is the list of top things that you can do in relocating to San Juan.
Sight Seeing
San Juan has one of the best sights that attract visitors from the US and other counties. It isn't just about the classic Spanish architecture or the historical landmarks and buildings we have already mentioned above. It is also about the people relocating to San Juan and its rich culture that welcomes people of different backgrounds. The eatery, art, and natural beauty make San Juan the best place to settle in once you have finally decided to move from your current location.
Isla Verda
Isla Verda is about 7 miles to the east of San Juan and is a great place to start an adventurous trip. You can reach here within 15 minutes easily and enjoy the natural beauty. It is one of the best places for adventure lovers. You can go to the beach for a stroll, enjoy the sunset or simply have a nice authentic San Juan meal in any of the restaurants here.
You can go surfing, snorkelling, exploring the amazing coral reefs and underwater creatures, and much more on your trip to Isla Verda. The nightlife here is just as exciting as the day, as you can set a night camp bonfire and enjoy gathering with your friends and much more. Choose from sumptuous foods like chicken, the famous pinchos, seafood, empanadas, or pork fried kebab, and you have the perfect night plan.
San Juan Mini Boats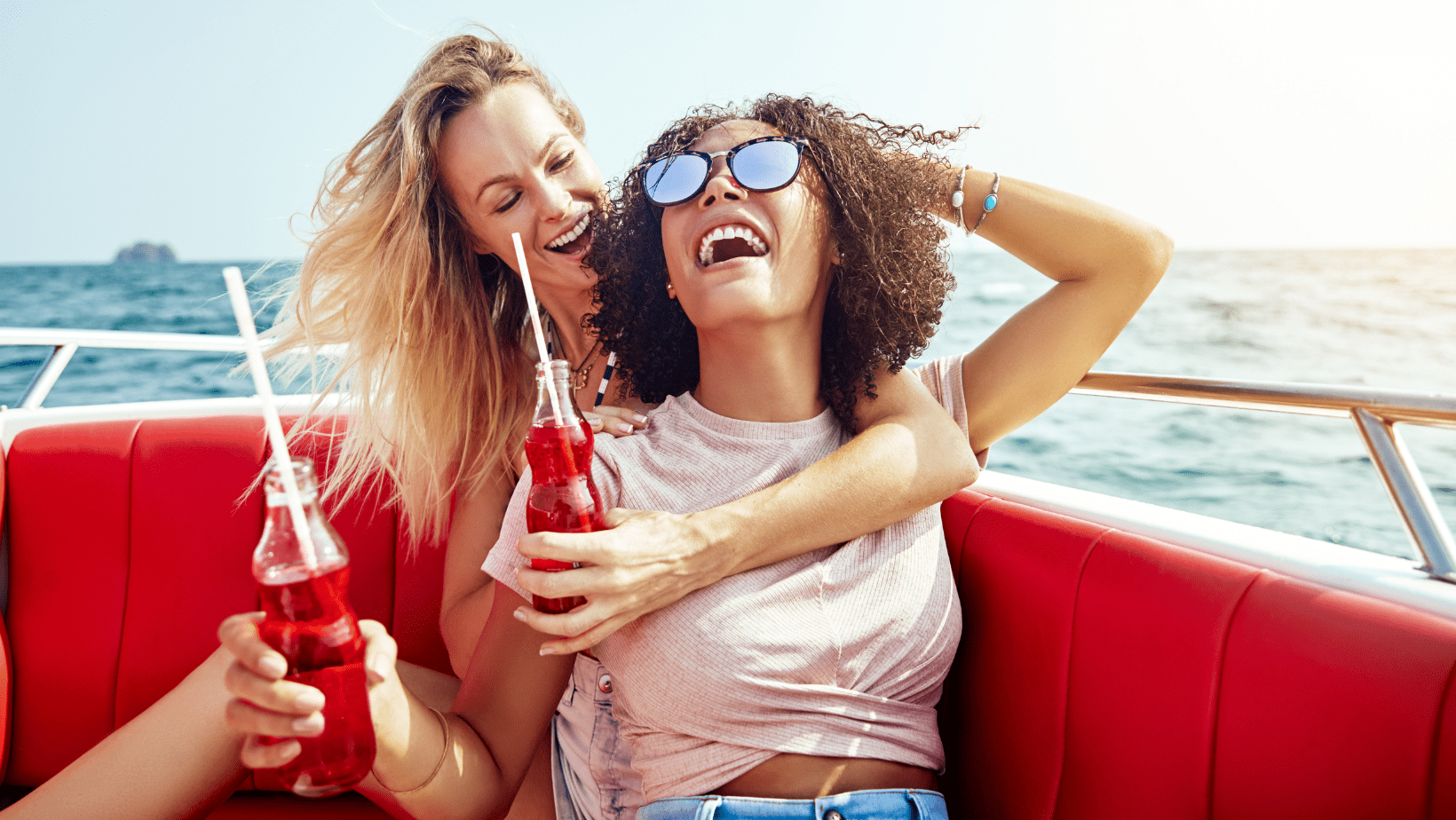 San Juan mini boats are another fun activity as it gives visitors a chance to explore San Juan's history. You will start by getting a safety briefing on the dos and don'ts on this trip. While enjoying the mini boat ride, you can explore the sites after departing from San Juan Bay Marina in Old San Juan. You can visit San Cristobal Port, the Rainforest to the southeast, while enjoying the lovely Caribbean breeze.
Helicopter Flight
Relocating to San Juan has something to offer everyone. If you are not a water sports person, you can choose something more thrilling and exciting, such as a helicopter flight. You can choose between three different helicopter tours to enjoy the aerial view of San Juan and Puerto Rican Island. You can start with the metropolitan area of San Juan and move towards coastlines, famous beaches, and forests.
The average duration of these helicopter flights is about half an hour, but it can change depending on the kind of tour you want. Keep in mind that this activity is a bit more intimate, as you can go on a helicopter flight with a maximum of three people. The helicopter flights follow all the COVID 19 precautions to ensure that you have a safe and memorable trip with your loved ones.
Conclusion
Relocating to San Juan has a rich culture and many historical landmarks. Despite being crowded, it is a great place that offers something for everyone. From recreational activities to entertainment, beaches, and restaurants to nightlife and good earning opportunities, you will find everything in San Juan.
All you need to do is proper research about the city, your career options, the best schools/colleges, the transportation system, and the weather of the city before moving here to avoid any inconvenience.
You can choose from a wide variety of fun activities to enjoy with your friends and family or alone on weekends. Plus, the Crypto industry in Puerto Rice is growing, and it's a good place for crypto owners to relocate. We are sure that you will have a great time and enjoy your new life in San Juan, PR.