Don't you find it frustrating when inadequate lighting during a Zoom video call spoils your carefully crafted appearance, making you look less than optimal? In remote work, good lighting is not only a priority but also a necessity. It enhances your on-camera look, adding professionalism and engagement to virtual meetings. This article will be your treasure map to finding the best laptop lights for video conferencing needs. So get ready to compare your choices.
1. JOBY Beamo Ring Light 12
The JOBY Beamo Ring Light 12 is your go-to for top-notch lighting. It pairs smoothly with other JOBY gear, though you'll need to grab those separately. This sturdy light plays nice with mirrorless cameras and gives you the choice of cozy warm or crisp cool light. You've also got spots to hook up your audio and camera stuff. Just plug it in with a USB-A cable, but remember, you'll need to snag a 5V/2A+ power supply on your own.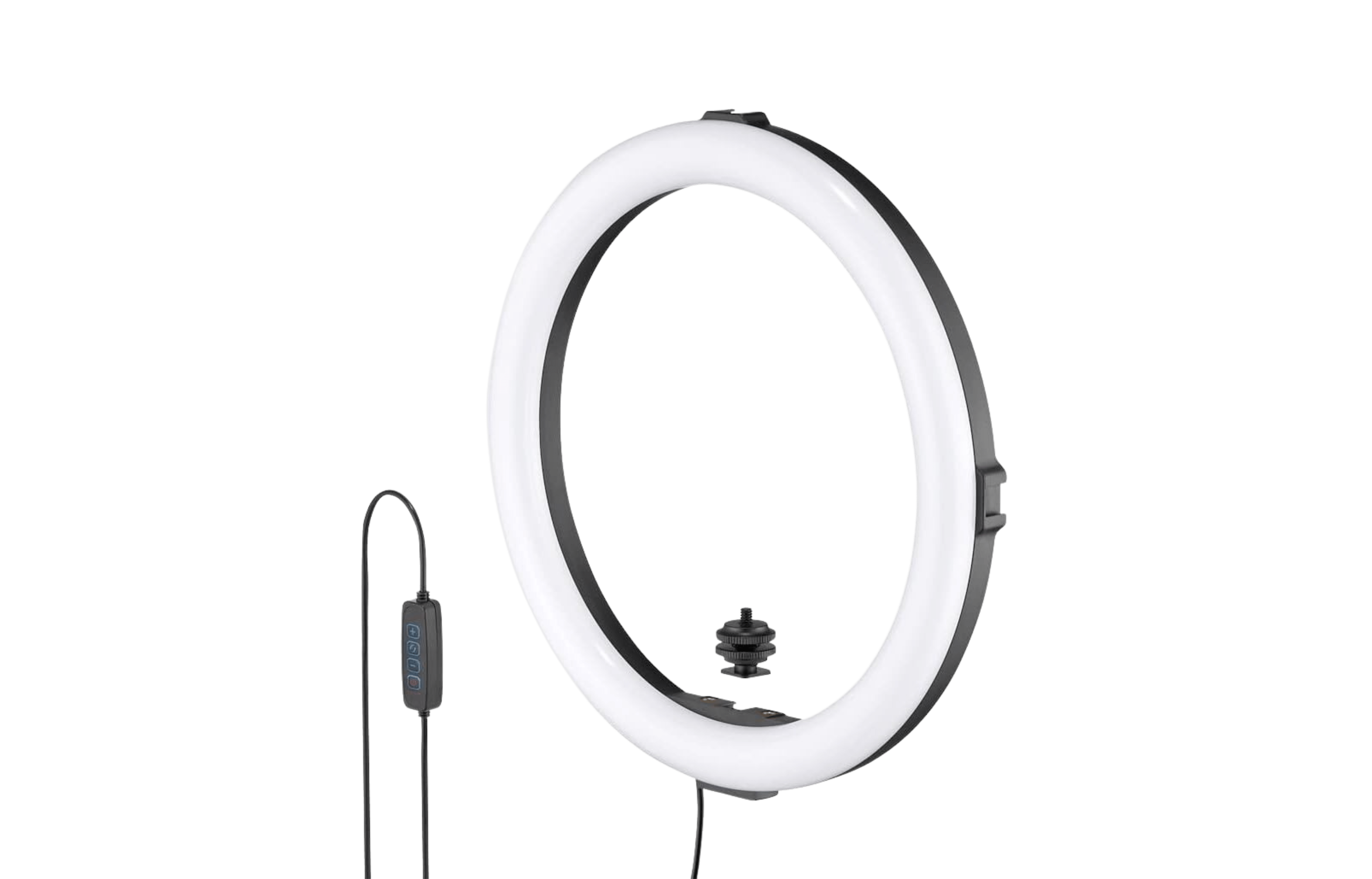 Buy Now
(Paid Link)
2. Logitech for Creators Litra Glow
Logitech's Litra Glow shines with its innovative TrueSoft technology, delivering natural skin tones and true-to-life cinematic color precision. Its unique frameless diffuser casts a broad, gentle light that beautifully enhances your appearance while meeting UL safety standards for worry-free, all-day streaming. It is tailored for creators and features adjustable brightness, color temperature, and a flexible 3-way monitor mount.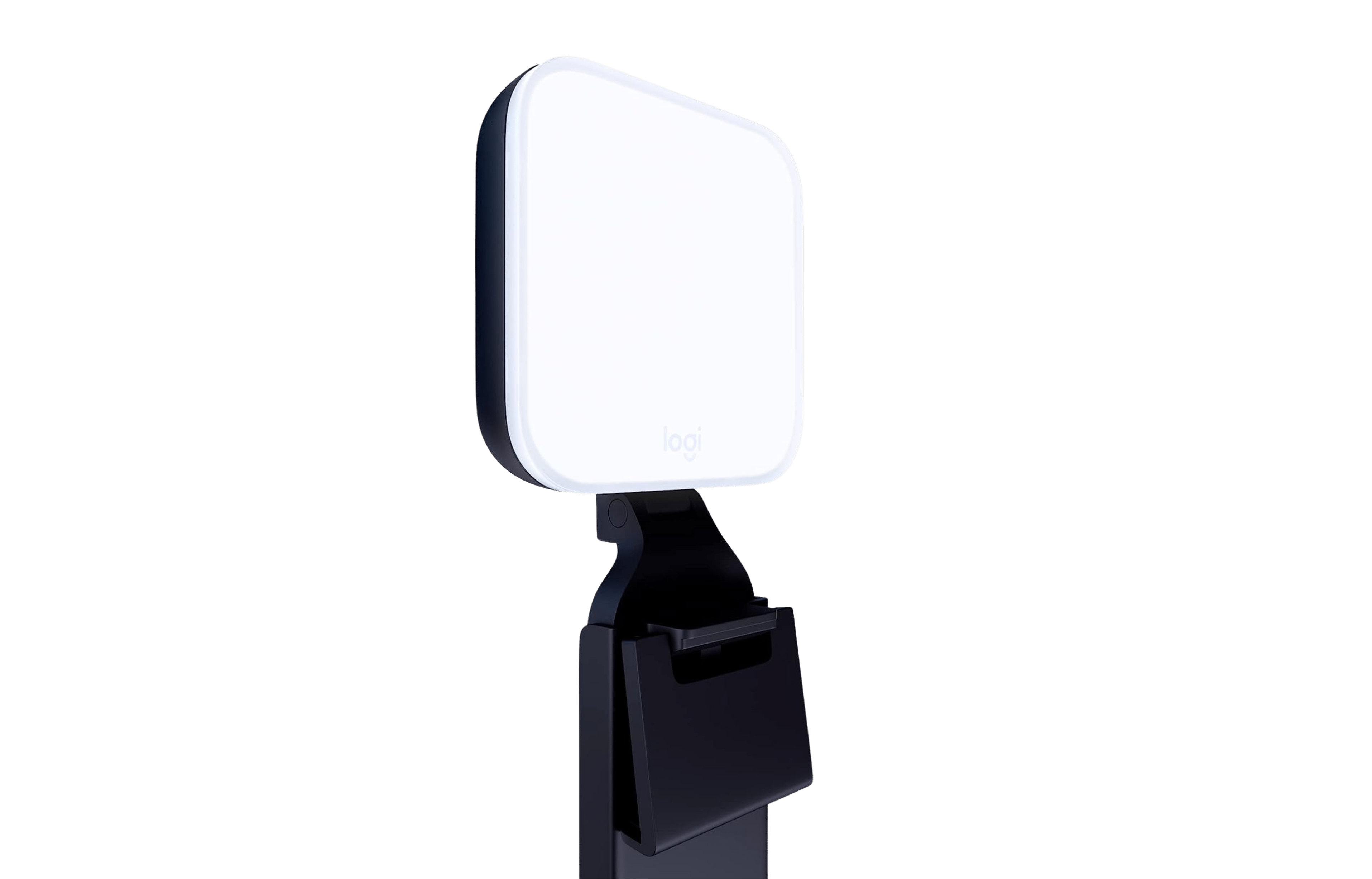 Buy Now
(Paid Link)
3. HIOUME Laptop Monitor Light Bar
HIOUME's Laptop Monitor Light Bar is a compact, space-saving, clip-on design offering straightforward, easy installation without the need for screws. It guarantees no screen glare and features three color temperature options for enhanced eye comfort. The light bar's brightness is fully adjustable, making it ideal for diverse lighting needs. It comes with a generous 90-day full refund and a 24-month hassle-free warranty.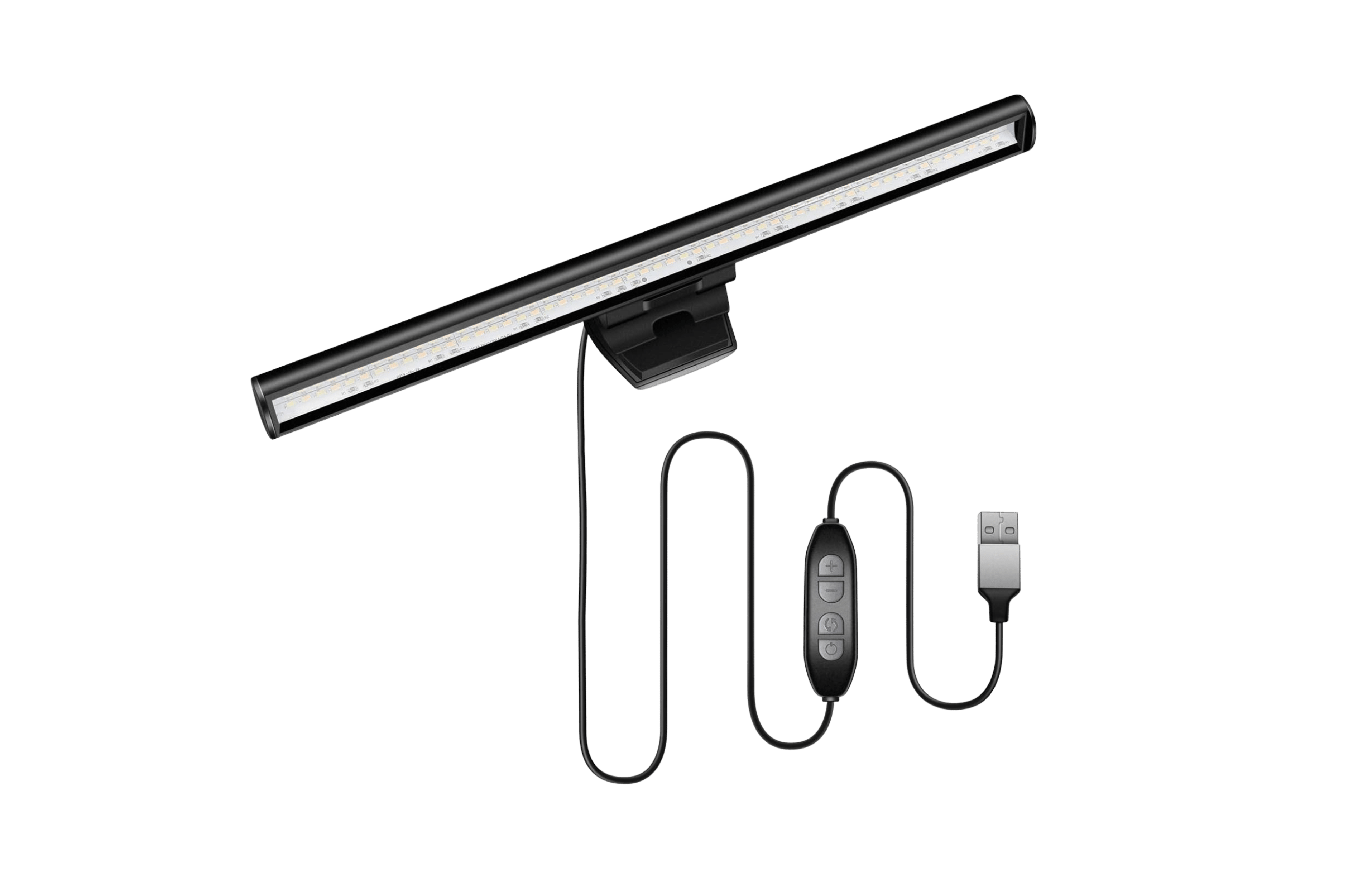 Buy Now
(Paid Link)
4. Razer Ring Light 12
The Razer Ring Light 12 packs a punch with 192 LEDs, ensuring the perfect brightness level for any setting. It lets you play with light, offering a customizable spectrum across three color tones to match your mood and style. Its versatility shines through with adjustable brightness and multiple mounting choices, including a handy ball head mount for webcams and a phone holder for streaming.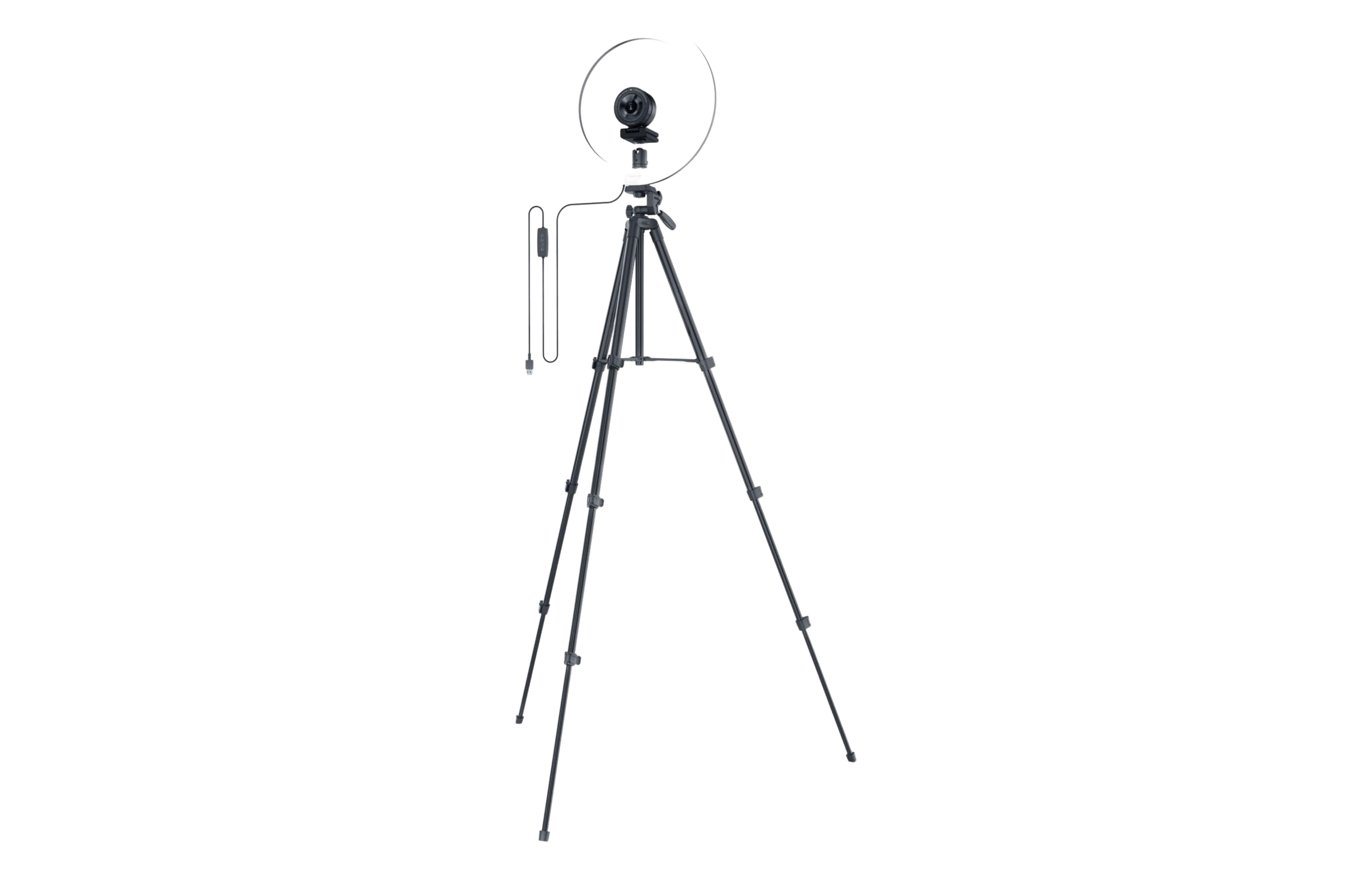 Buy Now
(Paid Link)
5. Auxiwa Clip on Selfie Ring Light
The Auxiwa Selfie Ring Light softly illuminates your selfies, banishing those unkind, harsh shadows. It's a breeze to use with your phone, freeing you from the hassle of frequent battery swaps and the fear of scratching your device. This light is a real game-changer, perfect for creating stunning night-time videos, capturing beautiful selfies, or lighting up unexpected situations.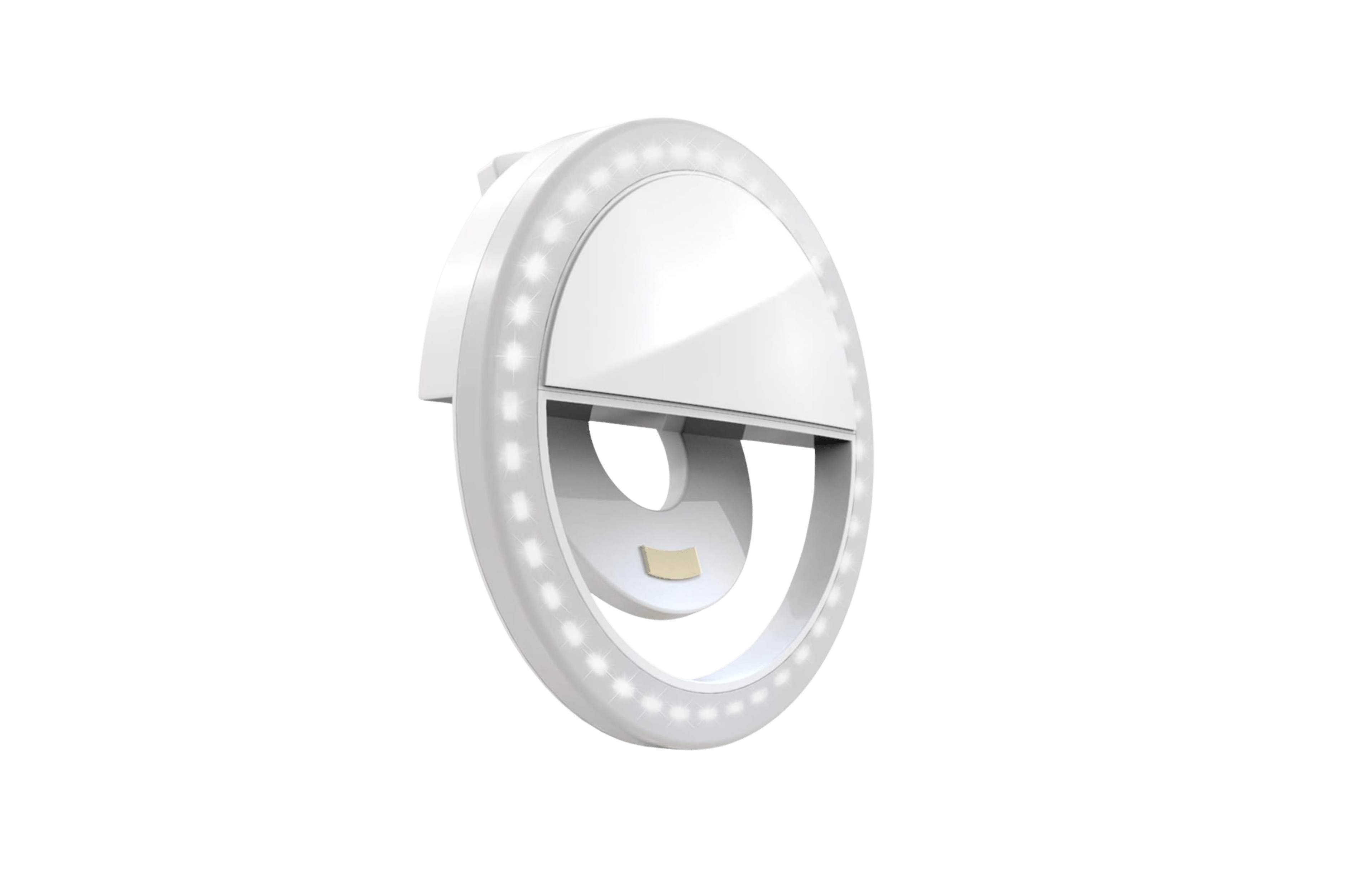 Buy Now
(Paid Link)
Related: 10 Best Hotspot Devices for Remote Work and Adventurous Travel
6. OJZ Selfie Light
The OJZ Selfie Light, featuring 60 radiant LED beads, offers a spectrum of three color temperatures and ten adjustable brightness levels. Thoughtfully designed for long-lasting use, it has a widened clip and a reinforced thickened silicone pad for a reliably secure fit. Its compact, pocket-sized design is perfect for multiple services, including taking selfies, makeup applications, and video recording.
Buy Now
(Paid Link)
7. Newmowa 60 LED
The Newmowa 60 LED light is a game-changer, boasting two clip styles for flexible usage and three lighting modes paired with ten brightness settings. It's a tech-friendly device, supporting both USB and Type-C connections, and features a handy rechargeable battery. This universal, easy-to-carry light is perfect for enhancing selfies, enlivening live shows, or capturing stunning low-light photos. 
Buy Now
(Paid Link)
8. Logitech G Litra Beam Premium LED
The Logitech G Litra Beam Premium LED, enriched with TrueSoft technology, bathes your space in balanced, full-spectrum LED lighting. Its innovative design supports personalized light shaping and direction, enhancing your gaming sessions with a distinct touch. The sleek, slim profile seamlessly integrates into gaming setups, offering adjustable brightness and color temperature to suit your mood.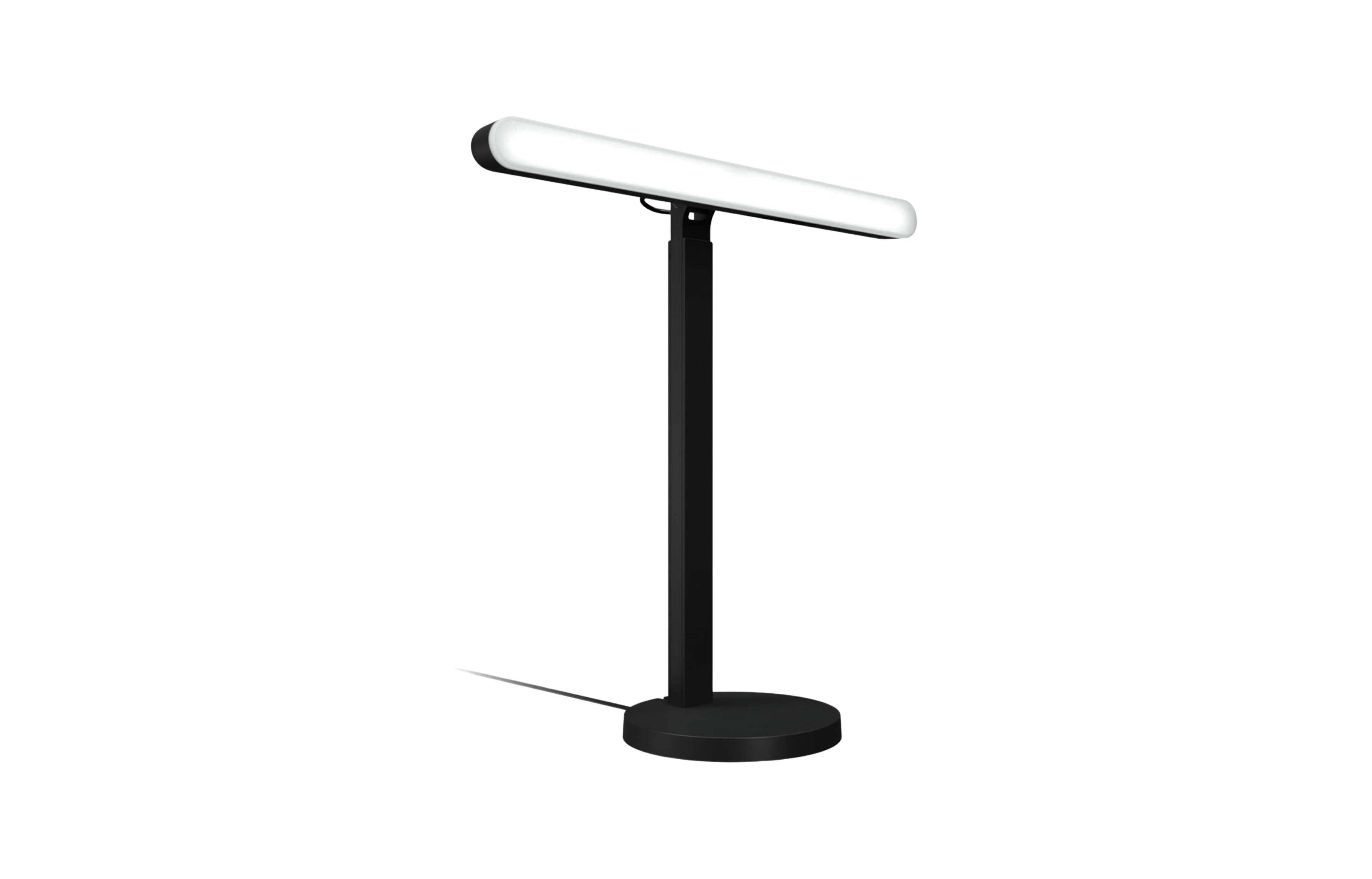 Buy Now
(Paid Link)
9. Desktop Ring Light
Yarrashop's Desktop Ring Light, powered by USB, is an adaptable light source featuring 120 LED bulbs. It provides a range of three color modes and ten adjustable brightness levels to fit your environment perfectly. Its flexible stand and solid base are ideal for various uses, from video conferencing to live streaming. This ring light also has a convenient phone holder and is backed by Yarrashop's excellent after-sales support and service.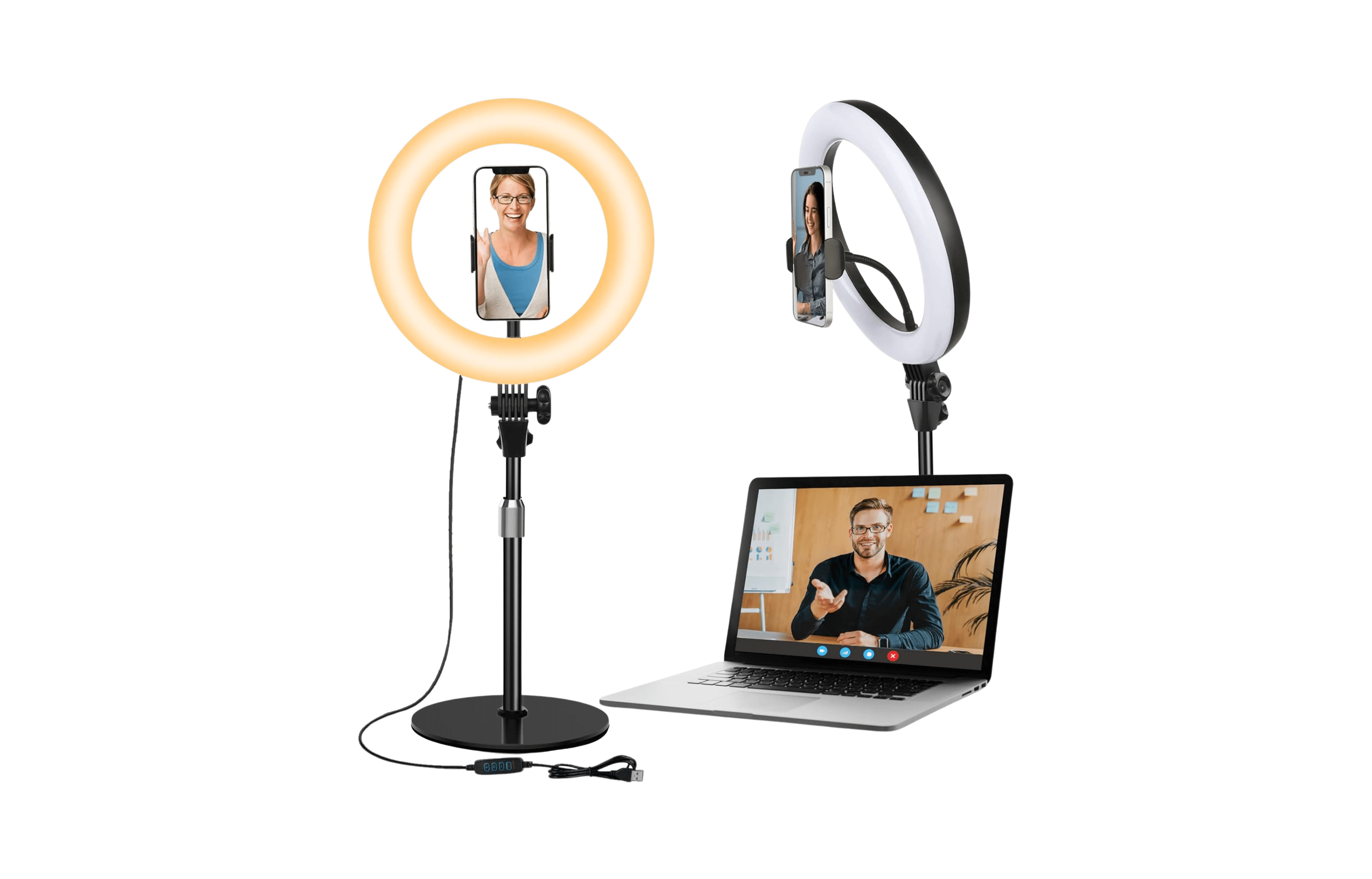 Buy Now
(Paid Link)
10. HumanCentric Premium Video Conference Lighting
HumanCentric presents a top-notch video conference lighting kit to polish your professional image. This premium kit features two discreet, low-profile lights, a user-friendly wireless controller, versatile USB-C power choices, and easy-to-adjust temperature and brightness settings. Its stylish, slim design and effective dual-light configuration ensure the ideal illumination for all Zoom calls and video conferences.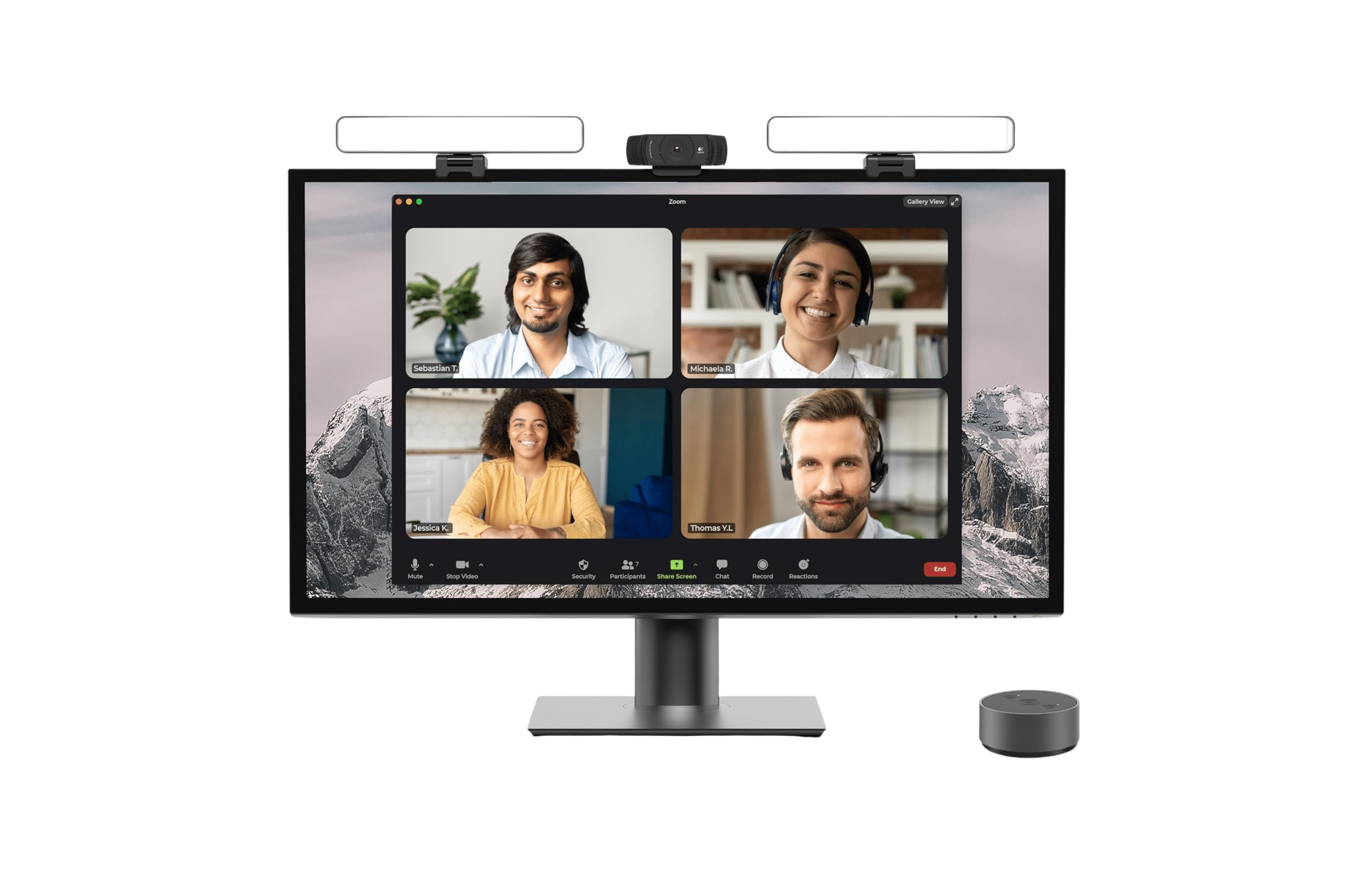 Buy Now
(Paid Link)
Also read: The Best Wireless Earbuds For Remote Workers and Travelers
Final Note
Choosing the proper lighting setup can dramatically improve your video conferencing experience. From enhancing your professional image in virtual meetings to ensuring you look your best during casual video chats, the right light makes all the difference. The products listed cater to various needs and preferences, providing an option for you whether you require something portable, adjustable, or feature-rich. 
Dive into the exhilarating world of remote work, where your adventurous spirit thrives on regular travel and frequent relocations. Our specialized relocation services are crafted just for remote workers like you, smoothing the path for each move. 👩‍💻
Are you eager to explore further? Don't wait to fix a meeting with us. We're committed to equipping you with all the vital details for your remote work adventures, ensuring your transition is as effortless and worry-free as possible!
Affiliate Disclosure: This article contains affiliate links. We may earn a small commission at no additional cost if you purchase them. Please be assured that we only recommend products and services that meet our quality standards.